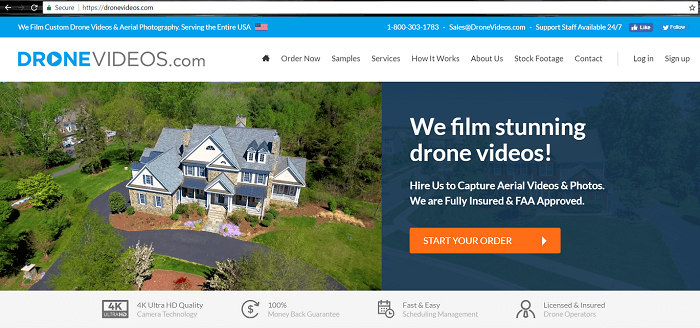 Photography and video making have evolved and grown in quality over the years, but the biggest innovation has been the creation of the drone. The shots you can get of the mountains, forests, waterfalls, event venues, historic attractions, and cities is just beautiful. The only downside is that not everyone has one, nor do they know how to use it or make the videos into a usable footage. This is where companies like Dronevideos.com comes in! They specialize in drone footage shooting for their customers.
As a company, this is a great way to utilize your drone around the year and it's a great way to make money. As an affiliate, this is a great way for you to help get the word out for them and achieve considerable royalties for the referrals!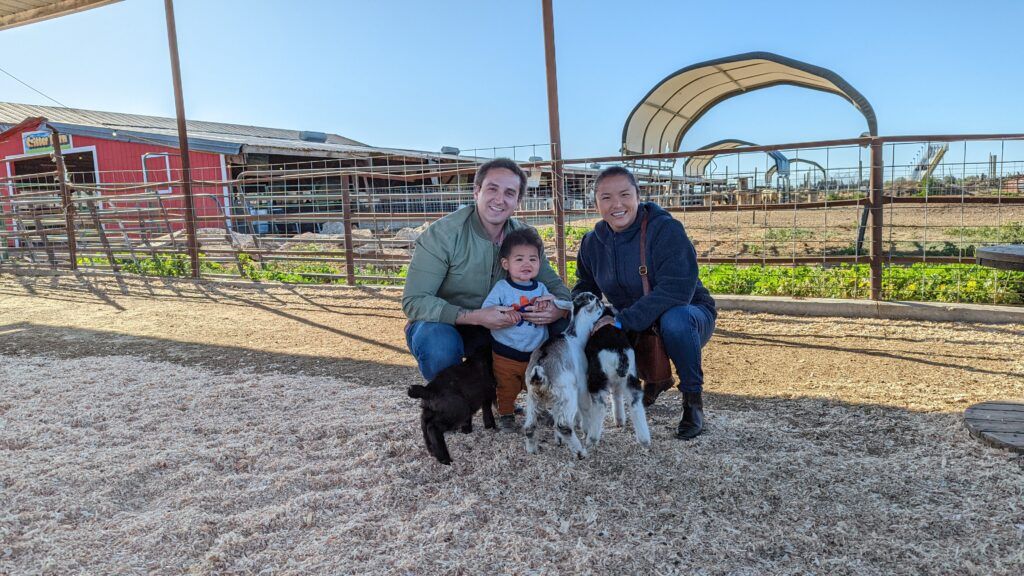 Are You Ready To Work Your Ass Off to Earn Your Lifestyle?
Are you tired of the daily grind? With a laptop and an internet connection I built a small website to generate income, and my life completely changed. Let me show you exactly how I've been doing it for more than 13 years.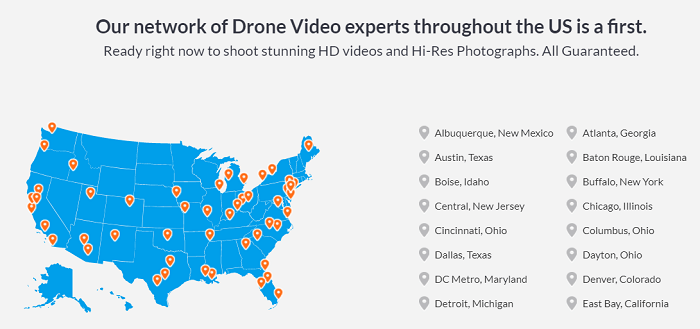 While this is not a globally well known affiliate program, when I stumbled upon it I thought this program had so many benefits that hasn't been seen on the market before. As most of us know, the best way to make money is to get involved in services when they start up so you're one of the firsts on the market. This is one of those!
There are no requirements to qualify for the affiliate program except an email address/phone number to sign up.
What Type Of Products Are Featured
It took me a moment to understand exactly what this company offered. There's so many areas you could make money with drones, but DroneVideos has a unique niche. They are selling a service that makes the videos for you.
The offer a wide variety of services products/services including the following:
Video surveying of any of the below:

Construction sites: Progress updates of construction sites as one time or regular intervals to provide to stakeholders/management.
Agriculture: Filming to determine health of crops and any disease/problematic areas.
Roof inspections: Drones allow for easy access to a roof to determine gutter/shingle damage.
Golf courses: Most golf enthusiasts typically go to your website to determine the quality of the green. Having a video can drive a higher volume of customers to your business.
Real estate: Being in front of the competition for real estate is extremely important if you want to achieve a sale in a reasonable time-frame. Having a drone shot gives the buyer a beautiful view of the property and home.

Stock photos and videos: Purchasing of stock photos/videos of drone shots.
Below is a video from dronevideos.com that helps to explain their services.
What Is The Commission Rate
DroneVideos.com has a flat 20% commission rate on all products sold via your affiliate links. Whether someone purchases a drone video service via your affiliate link, or if you purchase anything online, or if someone purchases stock footage via your affiliate links you will receive a flat 20% for any purchases done on the site.
Compared to most affiliate programs, this is extremely high. If a customer spends $250 you would get $50 of that right away. Most companies range between 2-10% so this is definitely a great commission rate!
Now of course it is important to note that you will likely have fewer customers purchasing these products as it is not a high traffic type market but if you're able to secure a few great clients (real estate and farmers) you can be sure to have a great sustainable income from this!
Alternative Affiliate Programs
While there are many other drone video/photo surveillance sites, including one very well known one Dronegenuity, there were none that I can find that offer affiliate services along with it. They each offered similar services as dronevideos.com with minor differences.
There are many sites for drone sales out there, but they may or may not work with your niche. It's counterintuitive, but I don't think DroneVideos would work well with drone-related websites. For example, if you are thinking of buying a drone, why would you hire a company to make drone videos for you? You, yourself, might be able to make use of the stock footage they have, but advertising drone stock footage would be best for a b2b style website.
The two websites below are drone product websites, and offer between 3-5% commission on the sales of drones and drone gear.
It's always important to understand that your niche may have multiple affiliate companies for each different angle. You could pair other HD camera affiliates, tripods, camera bags/travel bags, usb hard drives, external hard drives, and even the best portable computer affiliate programs for ensuring customers know what the best computer for video editing will be.
Website Ideas
Considering we're not trying to make a drone enthusiast website here, DroneVideos.com would be best leveraged with specific instances where you're advertising their service of making drone videos for customers. So your target audience is someone that needs video for some reason, real estate, agriculture, construction or golfing the best.
I'm finding it hard to picture a website that focuses on just DroneVideos and the services they offer, but in a broader context, it could work. Here are some website ideas where it might work:
website teaching real estate newbies how to sell houses more effectively
website teaching someone construction companies how to grow their clientele
website teaching photographers how to land wedding gigs (drones are great for destination weddings)
If you're the owner of a real estate company, or even just an employee of one and you want to take your online marketplace to the next level then getting involved with drone videos is definitely the way to go. Having the drone shots of your property is a perfect way to get the attention you need and draw your potential clients in to the location. Using DroneVideos.com you can have the videos captures quickly and easily so that you can get them on your website today!
That's basically the pitch for your audience, that they could benefit from these services.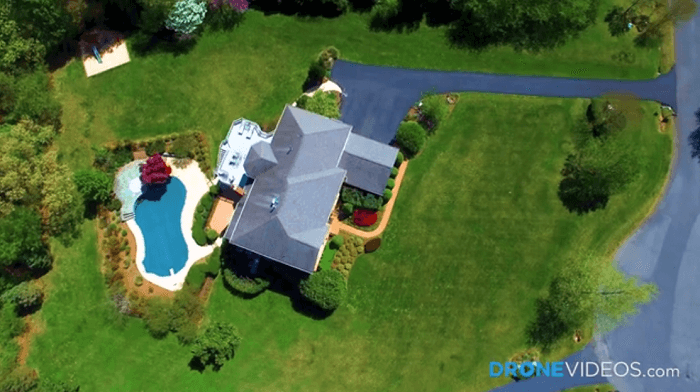 Drone videos could also be leveraged to show off some types of adventures, or even fitness routines. How motivating would that be to have a drone shot of you running along the beach for your online workout program? Or what about a drone shot of you walking dogs at the local park for your dog-walking business? So if you're advertising to these types of business owners, you can monetize your site with this affiliate program.
If a business can benefit from showing off aerial perspective for context, beauty, or just the unique factor, then that business could benefit from Dronevideos.com. That's your opportunity to place an affiliate link, and get a commission.
Can You Make Money With The DroneVideos.com Affiliate Program?
There are a bunch of ways to make money with DroneVideos.com including affiliate links and banner.
DroneVideos.com offers many different banners and affiliate link types that allow you to advertise and direct customers to the drone videos website. When you use those they attach your affiliate ID to each which will ensure you get credit for any purchases that customer does while visiting.
Text links of stock photos/drone videos allows you to advertise the company's stock media and sell it. This is very useful to many bloggers who want to enhance their site and add drone shots to their entries. Check below to see examples:
https://app.dronevideos.com/stock-footage/
Sell your own drone videos on their website. You can request to upload your own videos and photos from your drone to their site. Any time those are purchased you receive the commission on them! If you're a drone owner, you can make money, even without a website. Just upload your video here! This is a lot like making money with stock photography.
Text links of drone services is the service in which the company will assign someone to your location and gather your requirements in order to shoot footage of the location for you. Upon completion, they provide you the high quality videos. You can check the below link for more about their services:
https://dronevideos.com/services/
Banners on dronevideos.com come in many different shapes and styles and most of these banners show a moving video image within it to attract customers eyes quickly. Some samples below:

Becoming a Drone Operator is another great way to earn money. You can actually be both a drone operator and also sell via affiliate links and stock image/videos! Drone operators make a 50% commission on the drone services that are purchased in their area once they complete the footage.
Pros/Cons of Working With DroneVideos.com
DroneVideos.com is a great site and with anything there are benefits and shortcomings.
Firstly, lets talk about the benefits:
First company to offer drone services across all of the US.
High commission rates is probably the best benefit out there. There are relatively few programs that offer you such a high commision rate of 20% on all sales.
Lifetime commission on referred customers is also a great benefit. Anyone who signs up on DroneVideos.com you will receive a 20% commission for the lifetime of that person's account. This is a great way for long-term income generation.
They offer highly flexible usage of banners and text links on their affiliate site. The banners are well made with video clips in the background.
Great in-depth tracking of link clicks, customer signing up, and earnings via your settings on your account. This allows you to easily track everything and determine your earnings. Also will help you to understand the click through rate.
Now for some of the shortcomings:
The site is easy to use as a customer, but to find the affiliate banners/text links took a while to locate. When you sign up, you automatically are an affiliate so they dont have separate sites for customers/affiliates.
They dont sell drones! Although they are a site which is selling drone videos, I felt that they should also sell drones on their website so that it's an all encompassing drone site.
The site does not have specifics on time-frames and where services are available. Although the site does say that it covers the entire US and includes a map of each location of drone operators, I wasn't sure if it truly covered all of the US. It includes Alaska/Hawaii but there are no drone operators there. My first question comes, do I have to cover the cost of their flights? 🙂
Overall the shortcomings were definitely something I can ignore because the benefits of their service is phenomenal.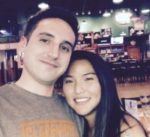 Nathaniell
What's up ladies and dudes! Great to finally meet you, and I hope you enjoyed this post. My name is Nathaniell and I'm the owner of One More Cup of Coffee. I started my first online business in 2010 promoting computer software and now I help newbies start their own businesses. Sign up for my #1 recommended training course and learn how to start your business for FREE!