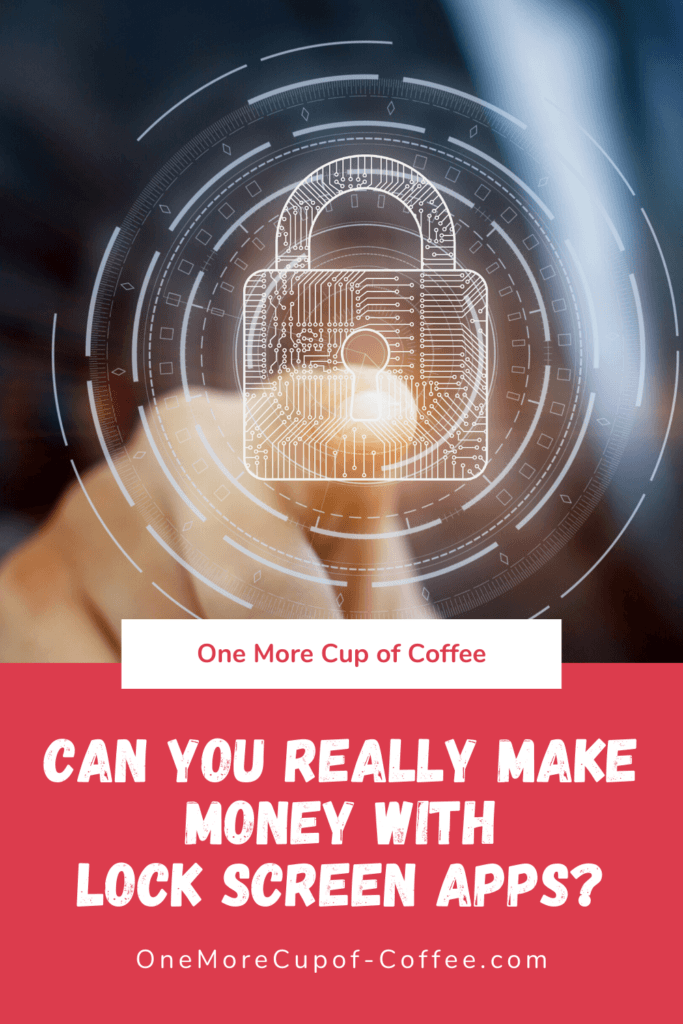 Lock screen apps sound like an incredibly appealing idea. You're literally just getting paid to unlock your phone. So, can you really make money with lock screen apps?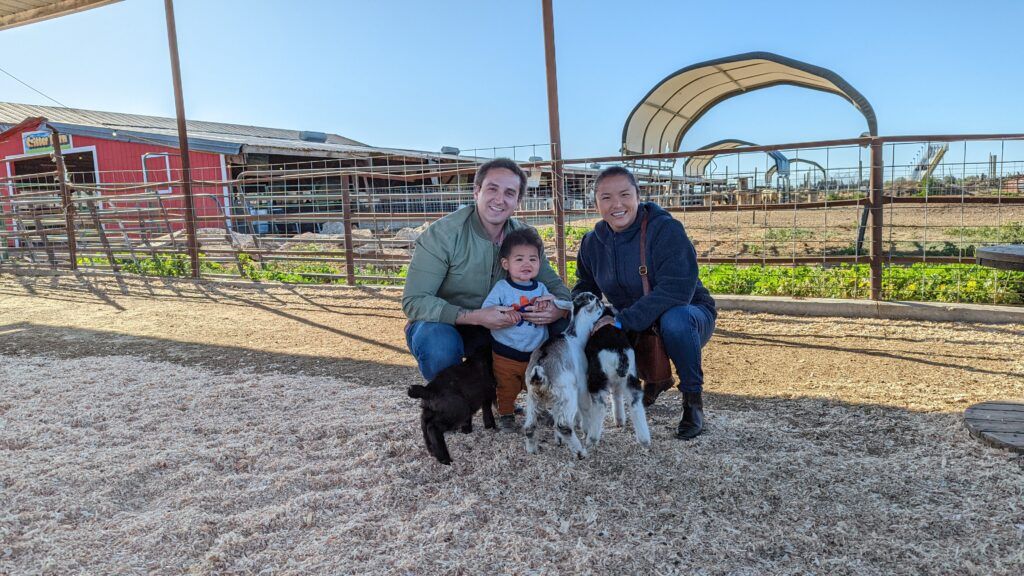 Are You Ready To Work Your Ass Off to Earn Your Lifestyle?
Are you tired of the daily grind? With a laptop and an internet connection I built a small website to generate income, and my life completely changed. Let me show you exactly how I've been doing it for more than 13 years.
The short answer to the question is yes, but…
To put it simply, lock screen apps do work. You're able to earn some points each time you unlock your smartphone and those points can eventually be cashed out via PayPal or a gift card.
With the right app, this almost becomes a passive way to earn money. You need to unlock your phone anyway, right? So, why not make a little money in the process?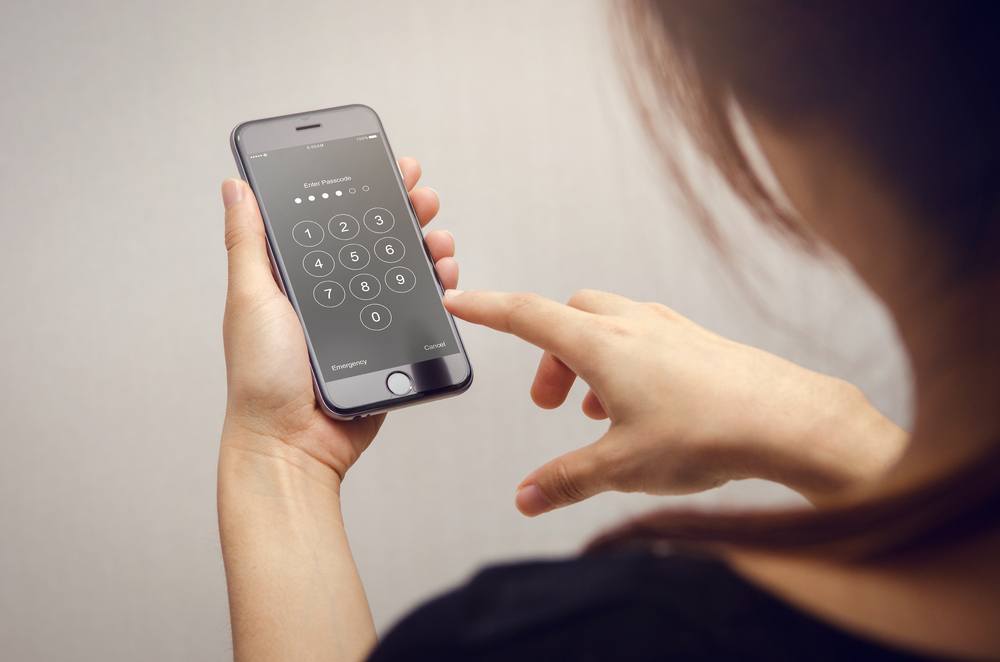 Making Money With Lock Screen Apps
The idea is of a lock screen app is incredibly appealing and some apps add barely any time onto the process of unlocking your phone. Still, as you can probably guess, there are some major limitations too.
The main problem is that you're not earning much money at all. The pay out from these apps is very low indeed. If you're only relying on points from unlocking your phone, then it could easily take you months to cash out even once. That's why some people like to combine multiple strategies, and will do survey apps or trial offers on the side as well.
You can't just unlock your phone over and over again to rack up the points either. Some apps have a cap on how many times per day you get points for unlocking your phone. Others just give you a certain number of points per day, regardless of how often you are unlocking your phone.
The best apps are the ones that don't add much time unto the process of unlocking your phone and that give you other ways to earn, such as surveys and offers. Even then, don't expect miracles.
To help you along the way, this list takes a close look at the various lock screen apps out there, focusing on how they perform and what they have to offer. Some of these are ones that we've tried out ourselves. In other cases, we've taken a close look at reviews and customer experiences to get a sense of how the apps perform.
S'more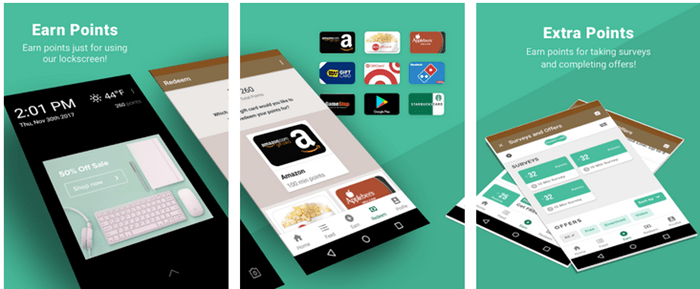 S'more is one of those apps that was doing well, but now seems to be struggling. It had an average of 4.1 stars on Google Play when I first reviewed it, but the rating has since dropped to 3.1 stars, which is a pretty bad rating.
On the plus side, S'more is still actively updating the app, so some of the current issues may be resolved as time goes on.
My experience with the app was generally positive. It was easy to unlock my phone while using it and there were also additional ways to earn points with the app, including surveys and referring friends.
The rate of income isn't great with S'more. Still, we're talking about a lock screen app. You're not doing very much to earn, so you can't expect to get much money from the process either.
Slidejoy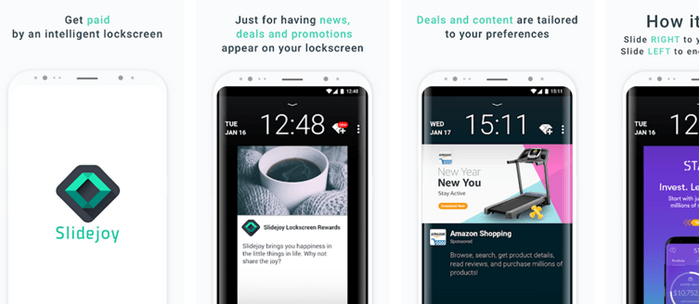 Slidejoy is often promoted as a particularly good lock screen app, with users being able to earn $10 with the app each month. When I tried the app myself, I found that the app was easy to use. The ads on the lock screen were surprisingly interesting and they didn't add much time to the process of unlocking my phone.
Slidejoy also offers other ways to earn credits within the app (which are called Carats). There are games, scratch offers and referrals. Using a combination of these approaches would be the best way to earn with the app.
From my earnings, I estimated that I could earn around 5,600 Carats each month with the lock screen part of the app alone, which is around $5.50 per month. That's not a lot of money, but it isn't too bad as far as lock screen apps go.
When I initially looked at Slidejoy, it had a 4.4 rating on Google Play and most users seemed happy with the app. The rating has since dropped to an average of 3.9, which isn't nearly as encouraging.
Current complaints relate to cashing out with the app. The process has become much more difficult and PayPal doesn't seem to be an option anymore. This may change with future updates, but for the moment, the app has some serious limitations.
ScreenLift Rewards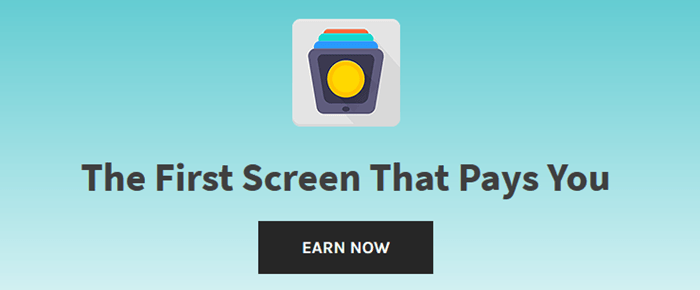 ScreenLift Rewards is slightly odd in that it keeps talking about how you can customize your first screen and earn points by doing so. They mean your lock screen, of course, it's just very unusual to hear the term first screen used instead.
As for ratings, the app currently gets an average of 4.1. Negative reviews a similar to what is present for similar apps, such as it taking a long time to accumulate the points that you need and cashing out taking longer than it should.
I did notice that many of the reviewers who complained about not receiving payment did get it eventually. The process often took much longer than the company claims, which is frustrating. Even so, it's good to know that ScreenLift Rewards does pay out eventually.
Fulldive Browser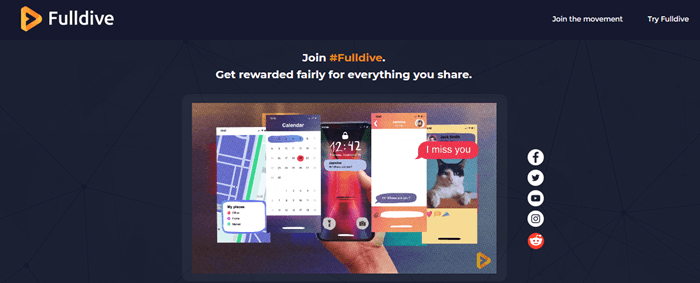 Fulldive Browser is a mobile browser app. It is a little like Bing, in that you can earn money by browsing the web. The difference is that the app also has a variety of other features and ways to earn. For example, the browser helps to protect your privacy and incorporates various social and news feeds.
One way of earning is to install the browser's lock screen.
It looks like you just get one set of points by doing so, rather than earning in an ongoing manner. But, the lock screen does also highlight interesting information, while giving you an easy way to search for more information through the Fulldive Browser.
For some situations, this approach might be more powerful than a regular lock screen. If nothing else, you have extra ways to make money.
While I didn't have any problems with the app when I used it, some reviewers were less convinced, suggesting that the app was slow or that it had limited functions. And honestly, yes, an uncommon app like Fulldive Browser is unlikely to have all of the functions that you see with the more popular browsers in the field (like Chrome).
The Problem With Lock Screen Apps
You might notice that there aren't that many apps to choose from – and some of them aren't particularly good either. We've reviewed other lock screen apps in the past, like Fronto and SurveyCow – Lockscreen Rewards, but this type of app just doesn't seem to stick around.
Instead, most of them stop functioning or are pulled from the app store as time goes on. The most sustainable apps may be those, like ScreenLift Rewards, where there are multiple ways for you to make money.
Even the best lock screen app isn't going to be a great source of income. You're not making much at a time and there's always the risk that the app will go under.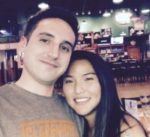 Nathaniell
What's up ladies and dudes! Great to finally meet you, and I hope you enjoyed this post. My name is Nathaniell and I'm the owner of One More Cup of Coffee. I started my first online business in 2010 promoting computer software and now I help newbies start their own businesses. Sign up for my #1 recommended training course and learn how to start your business for FREE!