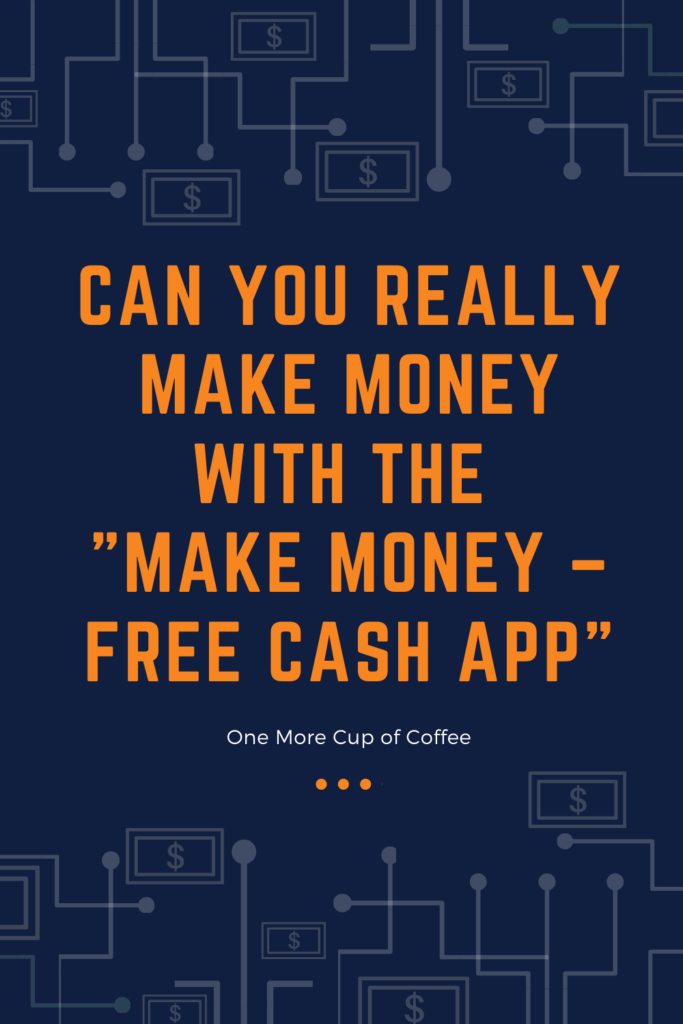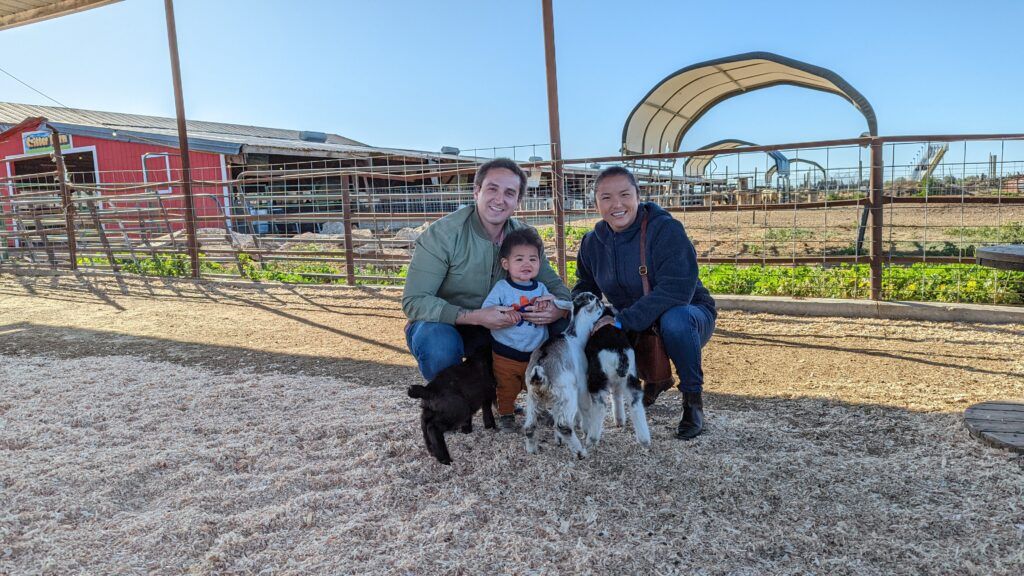 Are You Ready To Work Your Ass Off to Earn Your Lifestyle?
Are you tired of the daily grind? With a laptop and an internet connection I built a small website to generate income, and my life completely changed. Let me show you exactly how I've been doing it for more than 13 years.
This little gem flew under my radar for a while before I even realized that it existed… which is surprising, considering how popular it is! But can you really make money with the Make Money – Free Cash App?
This is what I was wondering as I downloaded it and got ready to try it out for myself. The app has over 1 million downloads… but what really surprised me was the Google Play Rating.
The Make Money App has an amazing 4.7 Star Rating on Google Play. Plus, it has been reviewed by over 305,000 people—which is a lot of reviews! This would seem to indicate that it not only has a lot of users, but that those users really like it… both of which are very good signs!
But, I never judge a book by its cover—good or bad. Does the Make Money – Free Cash App have what it takes to impress me where the nitty-gritty details are concerned? And can it really make you any money?
Before you do that though, keep in mind that "apps" will never really make as much money as an actual job. The good news is that you can find some awesome online work with Flexjobs, an online marketplace for finding online work that actually pays out.
Flexjobs is great because you don't have to commit to a full time job, but can find flexible online work to add to your current income whenever you need a bit of a boost.
Making Money With The Make Money – Free Cash App
Personally, my first impression of something like this is that they are just capitalizing on phrases people search. This doesn't sound like a "real" app where you can actually make money, but the reviews are legit so let's see what the app has to offer.
Cracking Open The Make Money – Free Cash App
Let's be clear. This is not The Cash App from Square + Jack Dorsey. This is just a random app with a very long name.
The opening screen was pretty basic. It was just an intro screen with a start button and a space where you could input a referral code. I didn't have a referral code, so I just hit the start button.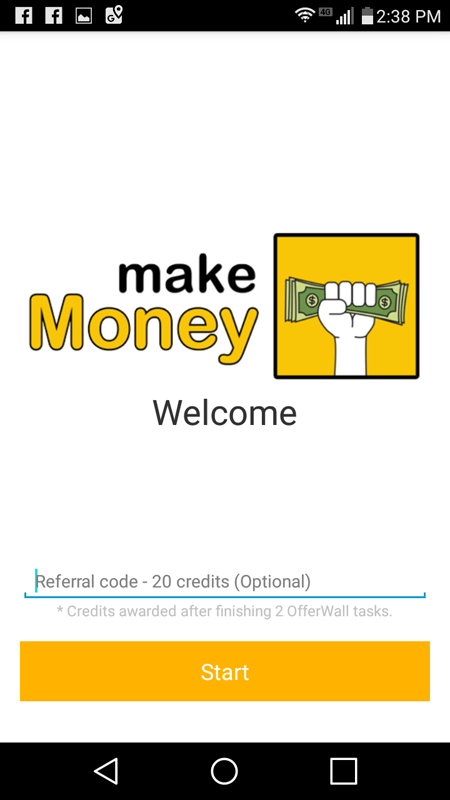 The first thing I saw after this was that I had earned a welcome gift!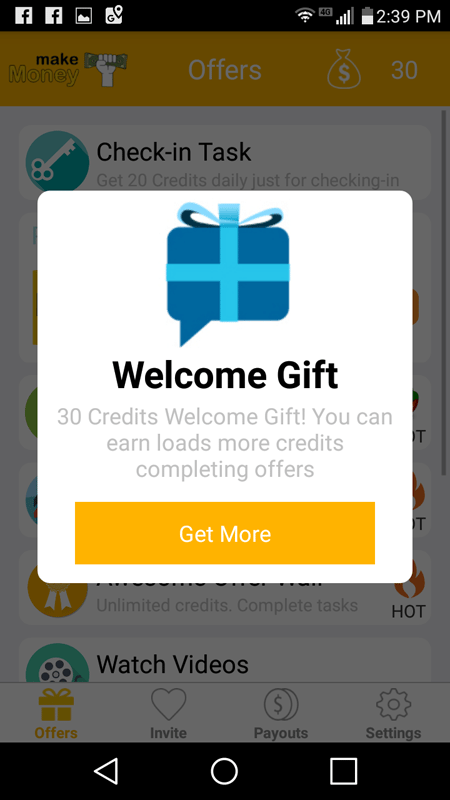 This was pretty awesome. It said that I had earned 30 credits, and that I could earn 'loads more' by completing offers.
Next, I was taken to what seemed to be the main hub of the app. Here is what I found.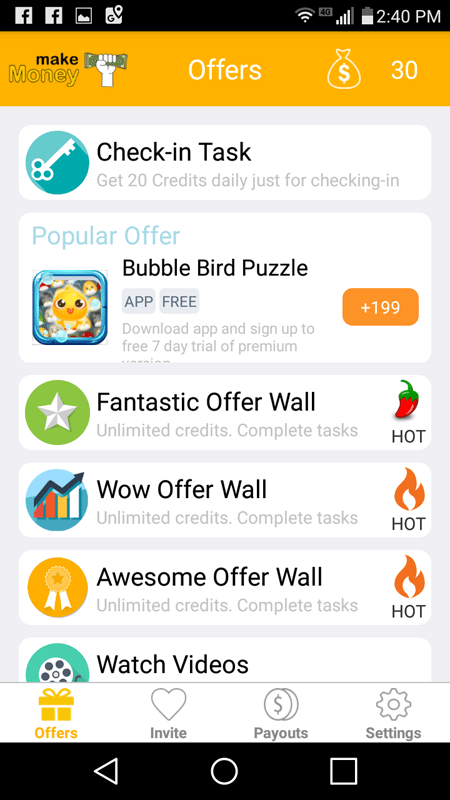 Ok. Now I understood what this app was. I've seen these types of apps before, and they pretty much offer you rewards in exchange for completing different types of offers.
What you see here, on the main hub, is actually a collection of different 'Offer Walls,' each of which provides different offers that you can use to earn rewards and make extra cash. The offers are usually apps that you can download and use, or surveys that you can fill out… but there are sometimes other types of offers as well.
To demonstrate this, I opened up the 'Fantastic Wall Offer,' which looked like this.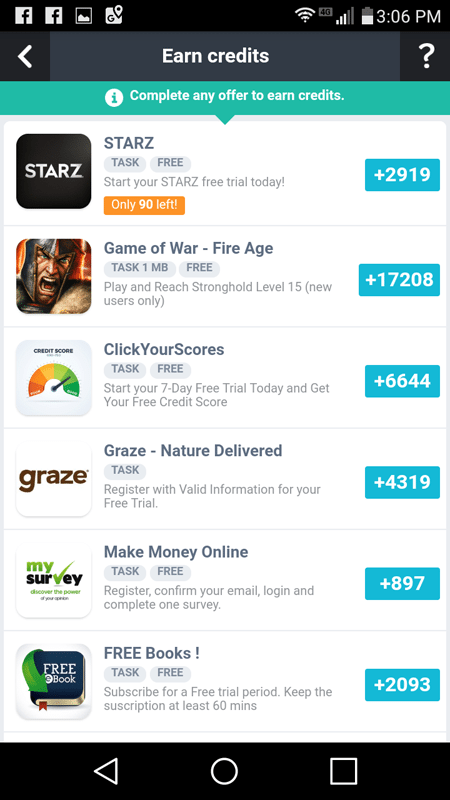 As you can see here, the offers provided on this wall pretty much consist of apps that you can download, though there is also a free trial that you can sign up for, etc.
So, you have the offers on the left, and the points that they will earn you for completing them over on the right. Just to figure out what this app could potentially earn us, let's do some math really quick.
Does The App Perform Well Technically?
From a technology standpoint, the app performs pretty flawlessly. I really like how fast it runs, and how it looks. The colors are vibrant (if a bit cheesy), and the buttons and layout is all pretty intuitive.
Some of the offer walls don't really line up with what I would like to do. There are a lot of free trial offers—and while they do pay pretty well, they're also quite a pain sometimes.
Downloading apps and leveling them up can also be a pain. But this all comes with the territory.
Payouts are easy with The Make Money – Free Cash App as well. You just trade in your points for cash and redeem it through PayPal.
All things considered, the company did a pretty good job on this one. I'm not usually a fan of this style of app (the type that lets you complete offers for cash), but I did like a lot of things about this one. A much better site to earn some side cash is Swagbucks.
If you're in the market for an app that can help you to earn some extra cash, and don't mind downloading apps and signing up for trial offers for different types of services, then this app may be the perfect app for you to try!
It might not be for everyone, but I have no doubt that some users could do very well with it. It is not as lucrative as some opportunities out there, but there are also worse ways to make a few extra dollars.
How Many Points Can You Earn With The Make Money – Free Cash App?
I roughly calculated roughly how many points I thought I could earn in one week if I worked pretty hard… and I came up with about 10,000.
Now, keep in mind that that is, according to my calculations, about how many points I could earn in a 7 day period—if I got a couple of spare hours to work on it throughout the course of the day.
This would also include signing up for trial offers, which would be a bit of a pain—because a lot of the time you need to supply your credit card info anyway, and then just cancel before you get charged.
But, it is what it is. That's how many points I feel like I would be able to earn if I put my all into this app. Some weeks might be less, but this is about how much I could earn at my maximum speed and potential.
But how much money does that equate to? Let's talk about that next.
How Much Money Is 10,000 Points Worth?
To figure this out, I visited the Payouts screen, the button for which is located at the bottom of the hub screen. Here is what I found.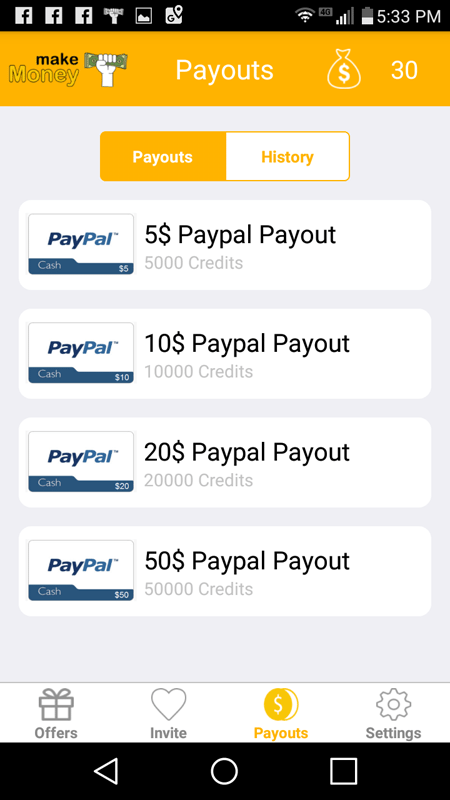 Basically, I found out that 1,000 points equals $1. So 10,000 points would yield $10 in PayPal money at the end of the week.
What that means is that I'd be able to ear about $10 per week by devoting time to this app every single day.
What's $10 to you?
That's $40 extra per month (projected). To some people, this could be the difference between skipping a few meals or not. For a $5 meal at fast food places, you can eat pretty good, so that would be about 7 meals (minus tax!).
For a lot of people, $40 doesn't mean much. You can easily drop $40 on some Amazon garbage shopping while drunk. Is it worth dedicating time every day of your week playing around with advertising apps on your phone? It might not be.
The final decision will be up to how you value your time.
Is The Free Cash App Legit?
Yes, the Free Cash App is legit. You can earn points, get paid in real money, and they actually pay out. This is why they have good reviews on the Google Play store!
Is Earning An Extra $10 A Week Worth Using Free Cash App Worth It?
This question was a little bit tougher to answer. Yes, $10 a week is certainly nothing to scoff at. Actually, I should put a little disclaimer on here, and say $5-$10, because there might be weeks when I wouldn't be able to earn the full $10.
Your hourly pay is not going to amount to anything impressive (depressing might be a better word for it), but you will be earning some cash and you'll be able to withdraw it using PayPal… so that is something.
Personally, I think this app wouldn't be worth it for me, even if I was working a very basic, minimum wage job. Ten dollars per week for about 5-10 hours of work would be earning $1-2 per hour. Terrible! A much better strategy would be to pick up extra hours at work.
If you're out of a job right now, maybe you could cobble together a few payments from money making apps, but the income would be inconsistent, and I doubt you'd be able to make enough to even pay your rent. Your time would be much better spent fixing up your resume, applying for jobs, or even studying something online to improve your hirability.
In my mind, this app is strictly useful for kids who want to make a couple bucks on the side, and have nothing better to do with their time.
Why Does The Make Money – Free Cash App Have Such Good Reviews?
Not only does this app have an amazing 4.7 star rating on Google Play… it has also achieved this ranking by being reviewed by over 305,000 users!
So, it is certainly no fluke that this app got the ranking it has. But why? Why does the app have such a good ranking?
A quick look through the Google Play Reviews showed me that a lot of users had the same general comments about the app. They said that…
It's easy
It doesn't take a very long time
That it pays out well
But there is a bit more to it than this, I think. I have looked at other apps like this in the past, for sure—but this one seemed to offer better deals and less glitchiness.
I also noticed that it seems to have more offers available than a lot of other apps in its class. Having enough offers to keep you busy might seem easy—but it isn't.
There are a lot of apps out there that fail in this regard. This one, however, succeeds—and does so rather well.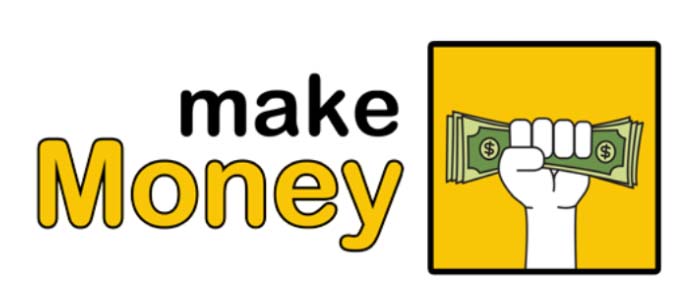 But… the app is also not without its downsides. Firstly, it is still a bit time-consuming. The per-hour payoff for the app just isn't super great. You might spend 7 or more hours on the app (an hour a day for a week) to earn just $5-$10, so that is certainly a factor to take into account.
For me, this is actually a pretty big factor, because I really do value my time. But I will also say that this app gives you a lot more for your money than apps like this usually do… so that's a good thing.
Our Final Thoughts About The Make Money – Free Cash App
Should you download it and use it on your phone?
Make Money – Free Cash App Review
Honestly, there are tons of various apps that claim to help you "make money", but really there are two facts to consider. 1) Most of them don't actually work. 2) If you can make money, it's not going be very much. If I'm going to spend any amount of time working online, I want to be working for myself by building my own profitable website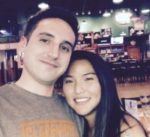 Nathaniell
What's up ladies and dudes! Great to finally meet you, and I hope you enjoyed this post. My name is Nathaniell and I'm the owner of One More Cup of Coffee. I started my first online business in 2010 promoting computer software and now I help newbies start their own businesses. Sign up for my #1 recommended training course and learn how to start your business for FREE!