Turn Any Passion Into A Money-Making Website
I've been making money on the internet since 2010 and I want to teach you how I do it. … Keep Reading...
Seriously?! Must-See Questions
Internet Marketing & Online Business FAQ  I've been building websites for profit for about 4 years now. These are some of the most common questions about internet marketing, … Read more
Start Making Money
Not all affiliate programs are created equal. Let me tell you what's so great about my favorite affiliate program after three years of working for myself as a full time internet marketer … Get Started
Featured Posts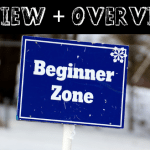 If you've gotten this far in the series, you are probably very excited, and maybe a little confused. You may still be missing the "big picture" of niche marketing, so I wanted to take some time to day to do a bit of review and overview, to let your brain catch up, and understand what's going on. To be honest, I'm not quite sure if the original order I put the lessons are in is the best, so hopefully you gave everything a once-over before you started buying domains, lol. Oops!