Turn Any Passion Into A Money-Making Website
I've been making money on the internet since 2010 and I want to teach you how I do it. … Keep Reading...
Seriously?! Must-See Questions
Internet Marketing & Online Business FAQ  I've been building websites for profit for about 4 years now. These are some of the most common questions about internet marketing, … Read more
Start Making Money
Not all affiliate programs are created equal. Let me tell you what's so great about my favorite affiliate program after three years of working for myself as a full time internet marketer … Get Started
Featured Posts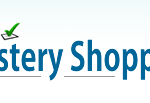 Elite Mystery Shopper is a challenging to navigate site filled with scammy offers and misleading claims. The site doesn't even actually offer jobs in the field and is just a waste of money.