Turn Any Passion Into A Money-Making Website
I've been making money on the internet since 2010 and I want to teach you how I do it. … Keep Reading...
Seriously?! Must-See Questions
Internet Marketing & Online Business FAQ  I've been building websites for profit for about 4 years now. These are some of the most common questions about internet marketing, … Read more
Start Making Money
Not all affiliate programs are created equal. Let me tell you what's so great about my favorite affiliate program after three years of working for myself as a full time internet marketer … Get Started
Featured Posts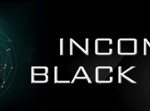 There are so many issues with Income Black Box, it's hard to know where to start. The marketing done for the product is extremely deceptive and the owner has a history of producing stuff like this. Inside the members are you do get 9 videos of training, but they are only about 5 minutes long each. There is so much information left out that it will be virtually impossible for a newbie to succeed with this course.