Turn Any Passion Into A Money-Making Website
I've been making money on the internet since 2010 and I want to teach you how I do it. … Keep Reading...
Seriously?! Must-See Questions
Internet Marketing & Online Business FAQ  I've been building websites for profit for about 4 years now. These are some of the most common questions about internet marketing, … Read more
Start Making Money
Not all affiliate programs are created equal. Let me tell you what's so great about my favorite affiliate program after three years of working for myself as a full time internet marketer … Get Started
Featured Posts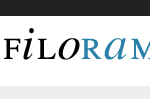 An honest site, good training, mostlylegit info, and it provides much more value than most internet marketing products. However, it's way over priced, teaches some outdated techniques, the community is not very active, and support is very limited compared to alternatives.