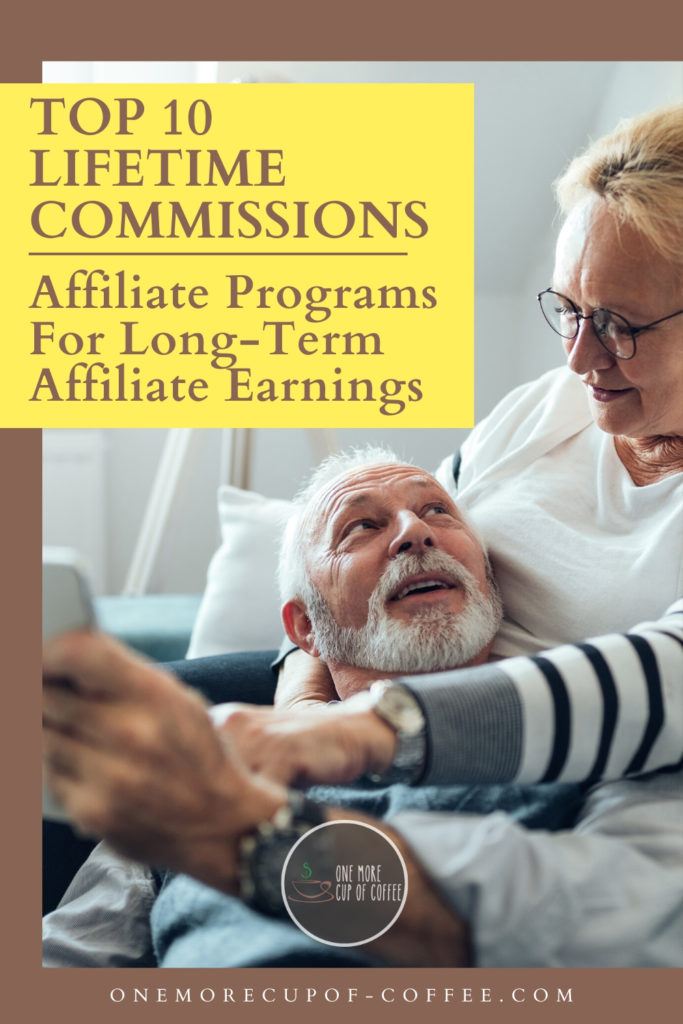 One of the trickiest things about being an affiliate marketer is making sure you have a steady stream of income. Many affiliate programs pay for first sales. Some pay smaller commission rates for repeat sales, but with a limited cookie length, so the commissions run out eventually.
The best way to make sure you'll have enough income is to find and use affiliate programs that offer lifetime commissions. These lifetime commissions affiliate programs are often based on subscription services, where the customer pays a recurring monthly fee and affiliates earn a commission each time the customer pays that fee.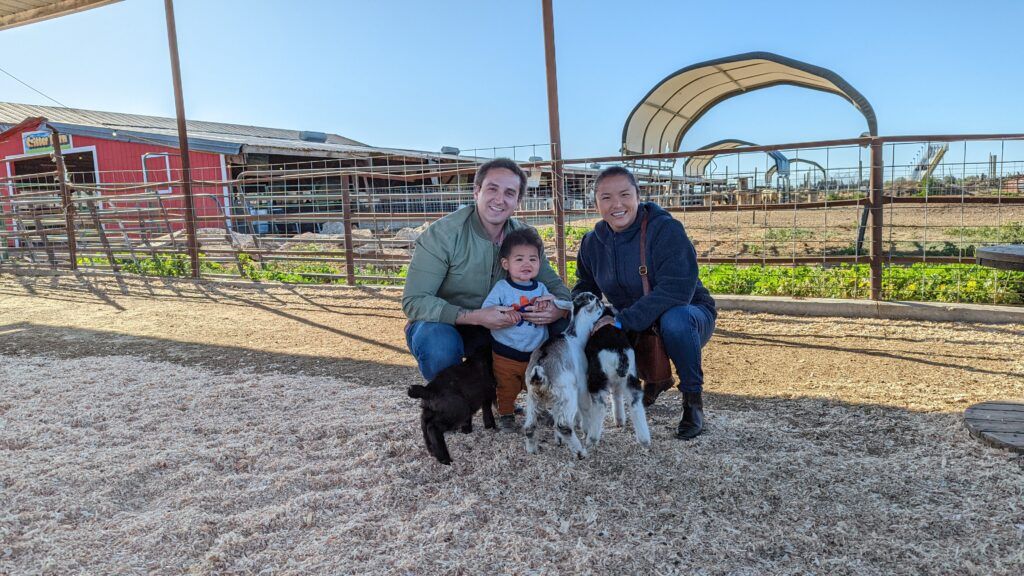 Are You Ready To Work Your Ass Off to Earn Your Lifestyle?
Are you tired of the daily grind? With a laptop and an internet connection I built a small website to generate income, and my life completely changed. Let me show you exactly how I've been doing it for more than 13 years.
The best affiliate programs of this type include language learning programs, pet food, cryptocurrencies, nutrition supplements, magic programs, SEO options, business software, and even medical supplies. The list is varied, but the programs have one thing in common: as long as the customer is paying, the referring affiliate can earn money.
If you're interested, read through this list of the top ten lifetime commissions affiliate programs. At the end of this article, we can discuss ways to fold these programs into existing affiliate websites so that you can earn commissions consistently and easily.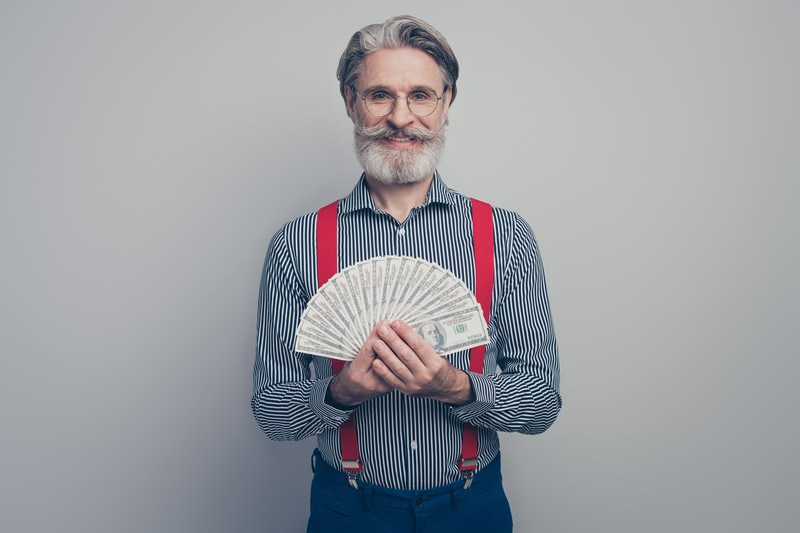 Lifetime Commissions Affiliate Programs
Young Again Pet Food
Xcoins
Stack Labs
The RTA Store
Coinmama
Private Internet Access
Stencil
SEOReseller
Text Magic
Online Medical Supply
1. Young Again Pet Food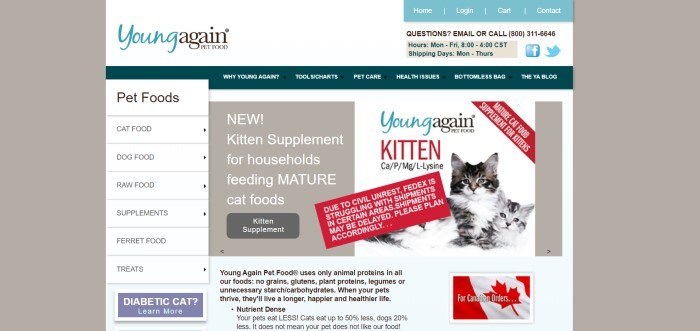 The Young Again Pet Food company sells food and treats for pets like reptiles, birds, ferrets, cats, and dogs. This company was the first company to introduce 50% meat-protein, grain-free cat food containing less than 6% carbohydrates. This product led to the development of another cat food containing less than 1% carbs. There are versions of these foods for both mature cats and kittens.
According to information on the website, feeding your cat the right kind of food can act as medicine for them. Cats that struggle with weight issues, such as obesity or being too skinny due to too many carbs, can achieve healthy weight within about 60 days of beginning to eat Young Again Cat Food. This product helps to diminish symptoms of diseases like irritable bowel syndrome and diabetes, too.
Why You Should Promote Young Again Pet Food: Affiliates earn commissions every time one of their referrals places an order with Young Again Pet Food. This company also has a subscription service called Bottomless Bag that sends pre-scheduled shipments of pet food so that customers don't have to think about when to reorder.
2. Xcoins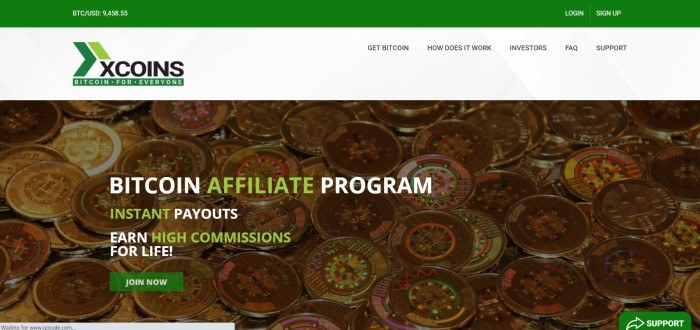 Xcoins is a peer-to-peer Bitcoin trading site. This company has a high rate of repeat customers—around 70% of new customers who trade will come back to the site the next day to trade again.
While most companies offer a 1% commission of the total trade, Xcoins offers around 5% or close to 50% on all the transaction fees.
Why You Should Promote Xcoins: Xcoins provides high commission rates for affiliate marketers. There's a lifetime cookie, as well, which means that no matter how many times a referred customer has used the site when that customer uses the site again, the referring affiliate will still earn commissions.
3. Stack Labs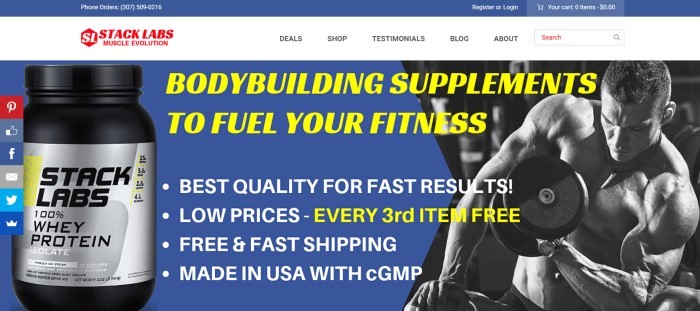 Stack Labs is a nutritional supplement company that sells a whey protein isolate powder. This specialized supplement is designed to help bodybuilders create lean body mass. This product is made in the USA, and shipping is free and quick.
The product itself was created to help customers bulk up in mass, gain strength, and burn fat all at the same time. It's sold in stacks, or promotion bundles, where customers buy two items and get the third item free.
Why You Should Promote Stack Labs: The lifetime cookie means affiliate marketers can continue to make money from repeat sales from their referrals for as long as those referrals buy from Stack Labs. The commission rate itself is nice, too.
4. The RTA Store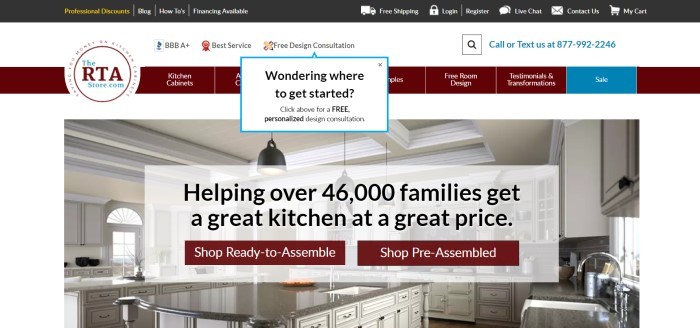 The RTA Store is a cabinet store that carries cabinets for the kitchen, bathroom, laundry rooms, and TV rooms. This company only sells cabinets online, and it's the largest cabinet retailer that does business this way.
The RTA Store company also sells other cabinet-related and kitchen products, including flooring, kitchen hoods, cabinet hardware, sinks, backsplashes, and countertops. The cabinets themselves can be ordered pre-assembled or ready-to-assemble.
Orders of $2,500 or more ship for free and an average sale for kitchen cabinets usually totals around $2,800. Bathroom sales average around $990. One nice thing about The RTA Store is it offers an accident-protection plan that allows customers to have their products replaced if they're stained or scratched.
Why You Should Promote The RTA Store: The RTA Store provides customers with a free telephone consultation to help them plan and get the best cabinets for their situation. These are also high-ticket items, which can be nice for affiliate income, too.
5. Coinmama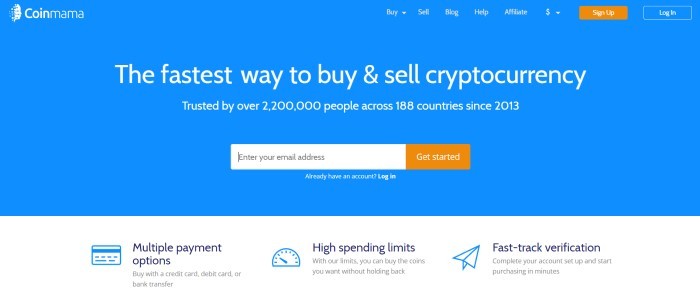 Coinmama pays its affiliates each month in Bitcoin. Commissions are unlimited, which means affiliate marketers can continue to earn commissions when their referrals make repeat orders. Affiliates who refer several customers can see their monthly affiliate earnings grow significantly over time.
This company works worldwide in around 190 different countries and serves around 1.5 million people. One nice thing about Coinmama is that it has a high spending limit. This means that customers could buy a lot of Bitcoin at once, which could bump up affiliate earnings.
Why You Should Promote Coinmama: The 15% commission is great, and the lifetime commissions mean affiliate marketers could earn the residual income they seek.
6. Private Internet Access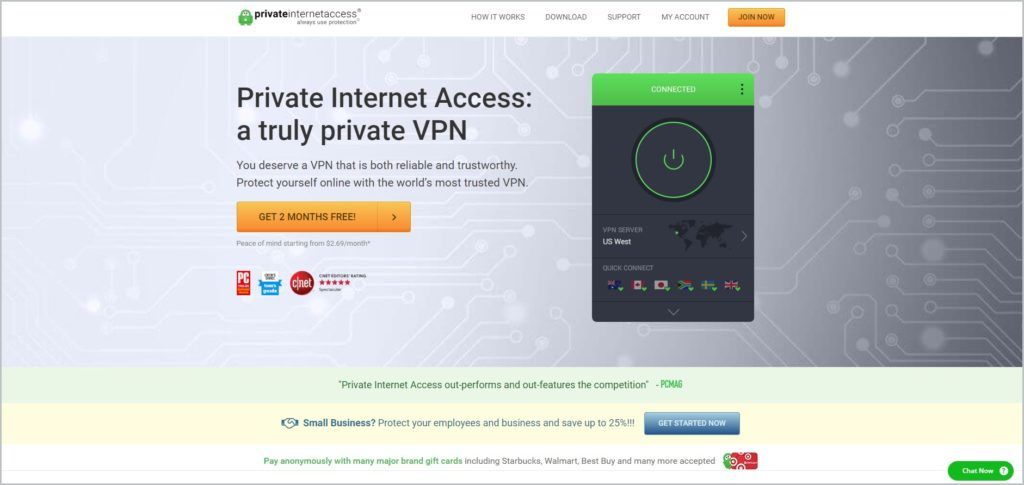 Private Internet Access is one of the leading VPN service providers in the world. It has the largest network capacity to provide the optimum speed and encryption, providing safety on the internet. Their services are available worldwide with access to 48+ countries and 69+ regions.
They offer a highly competitive affiliate program with a 33% commission on new and every recurring sales over the lifetime of a customer. There is also a real-time report that can be accessed via the affiliate panel 24/7 – which means you can track all your statistics in real-time. Aside from high conversion rates, they also have a large selection of marketing materials – banners, videos, landing pages.
Why You Should Promote Private Internet Access: The high commission and conversion rate is a big plus. Sign up is very easy, marketing tools are provided, and because of its reputation when it comes to service and support, it pretty much sells itself.
7. Stencil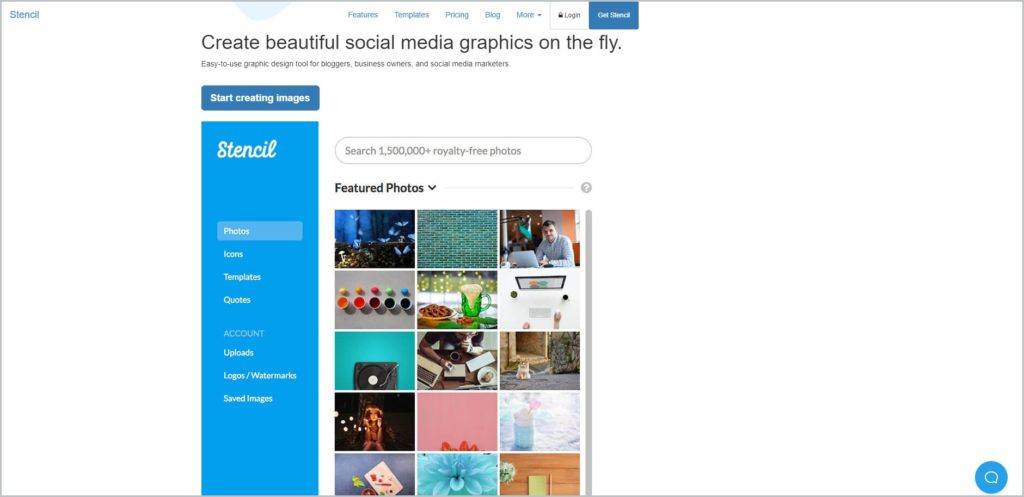 Stencil is for social media marketers, bloggers, and small businesses who need an image creation tool that is easy to use. It's similar to Canva, or PicMoneky. But Stencil is built simply for ease of use and for speed, allowing the user to make beautiful images quickly. This means more time for social media engagement.
Stencil's affiliate program offers a 30% commission each month from everyone that you refer. You can earn $4.50 to as much as $43.20 for each sale made – it would base of course on the type of account that your referral purchased. As an affiliate, you also get your own full-featured dashboard to track traffic, leads, and conversions and a direct line to a dedicated affiliate contact.
Why You Should Promote Stencil: Aside from the high lifetime commission, the support both in terms of marketing and partnership is a big plus. With the current popularity of social media marketing, this kind of tool will be easier to promote.
8. SEOReseller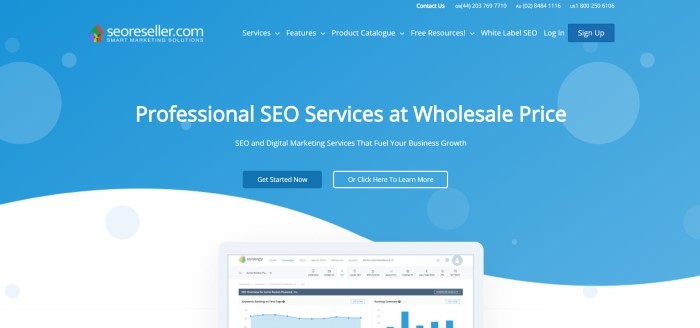 SEOReseller is a white label program that allows affiliate marketers to provide their own clients with opportunities for outsourcing SEO elements.
The SEO features include acquiring organic links, tracking leads, page-by-page optimization, keyword research, a white-label website audit, and content creation. SEOReseller helps experts provide their clients with helpful information and reports.
Why You Should Promote SEOReseller: For affiliate marketers, the ability to add value for their own clients and the lifetime commissions are both great perks.
9. Text Magic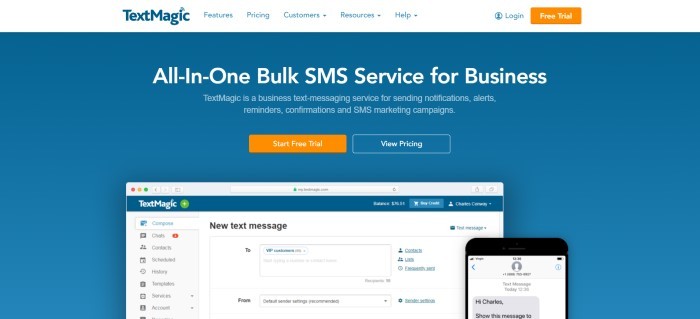 Text Magic is a business company that provides text messaging services such as notifications, alerts, and reminders. This program can also be used to send SMS marketing texts.
Text Magic is a pre-paid service that allows customers to buy credit packs that start at $10 and go up to $10,000. Monthly prices are around $4 per month in the United States. This company also offers a free trial period.
Why You Should Promote Text Magic: Text Magic makes it fairly easy for businesses to reach out to potential customers through text messages. The lifetime commissions are terrific and the 20% commission rate is nice for affiliate marketers, too.
10. Online Medical Supply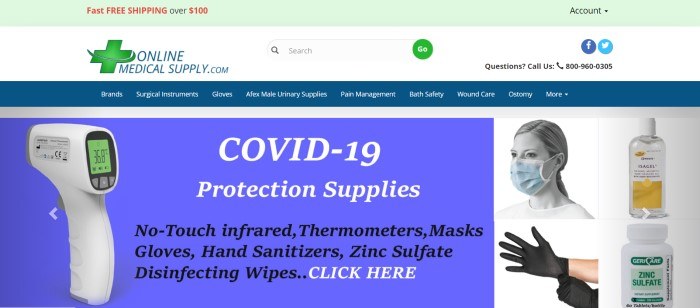 Online Medical Supply carries a wide range of medical supplies that range from disinfectants and cleaning items to surgical instruments. There are more than 15,000 different items in the inventory, including a nice selection of wound care products. This company offers free shipping on orders of more than $100.
The website for Online Medical Supply has tabs to help customers immediately address issues such as pain management, bath safety, and other medical issues.
Why You Should Promote Online Medical Supply: The great selection, focus on wound care, and free shipping are nice perks for customers. The lifetime cookie is great, too.
Affiliate Website Ideas
Now that you've read through this list of the top ten lifetime commissions affiliate programs, I'm sure you're excited to start putting them to work for you. Do you know where you'll start? I have a few ideas for you that you can use as springboards to start building your own consistent affiliate income strategies.
First of all, you might be interested in fitness, and a website like this one is the perfect place to promote something like Stack Labs from the list above. You could also feature subscription-based internet workouts, and you could supplement the lifetime commissions by including big-ticket items such as home gyms. This could also be a good place to include beauty or hygiene items such as cosmetic surgery or red-light therapy systems.
A second idea is a website for taking care of aging parents at home. A program like Online Medical Supplies could be helpful here. You could also include home security systems, senior emergency alert systems, meal delivery services, and transportation services for the elderly. Nutritional supplements and orthopedic shoes could also be promoted here.
A final idea is a website for small business owners who are trying to manage everything about their businesses on their own. This includes programs like SEOReseller and Text Magic from the list above. You could also feature online accounting software, graphics design apps, productivity apps, small business loans, investment opportunities, and insurance.
Boost Your Affiliate Earnings
These 10 affiliate programs are just the beginning of what's possible. There are hundreds of ways to earn affiliate commissions with your website, including product reviews, top 10 lists, how-to guides, and more
But what about traffic and conversions? How do you make sure your affiliate links get clicked?
I used the affiliate training here to turn my brand new website into a six-figure income generator in less than two years. Build a business, not just a pocket-money side project!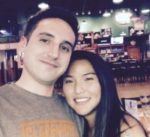 Nathaniell
What's up ladies and dudes! Great to finally meet you, and I hope you enjoyed this post. My name is Nathaniell and I'm the owner of One More Cup of Coffee. I started my first online business in 2010 promoting computer software and now I help newbies start their own businesses. Sign up for my #1 recommended training course and learn how to start your business for FREE!