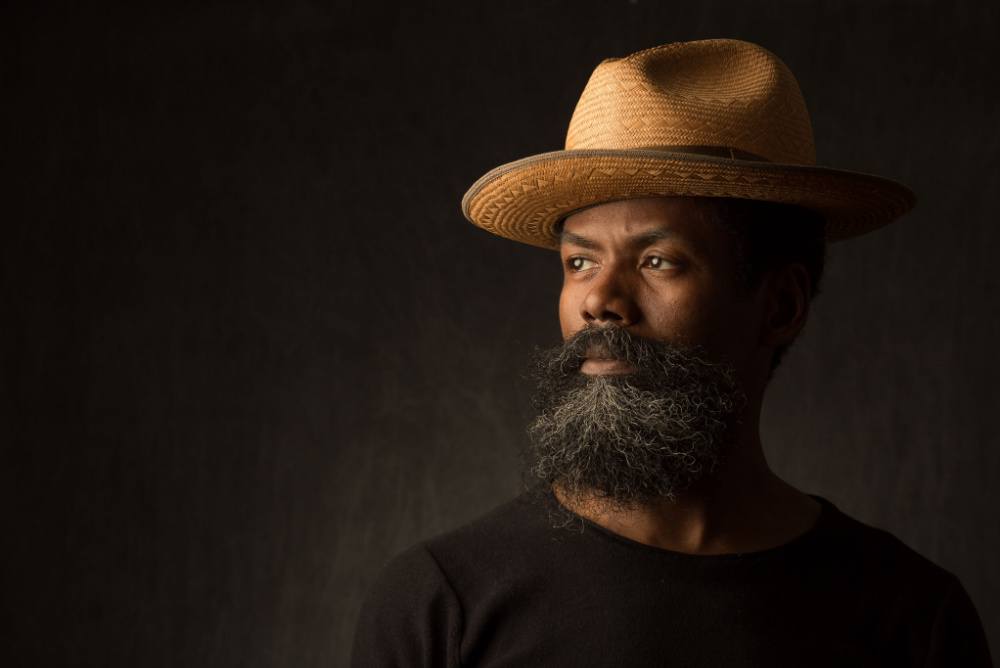 Taking care of a good beard is about much more than simply letting it grow out and occasionally combing and trimming it. The last couple of decades have seen a surge in beard care products, and the market is now booming with activity.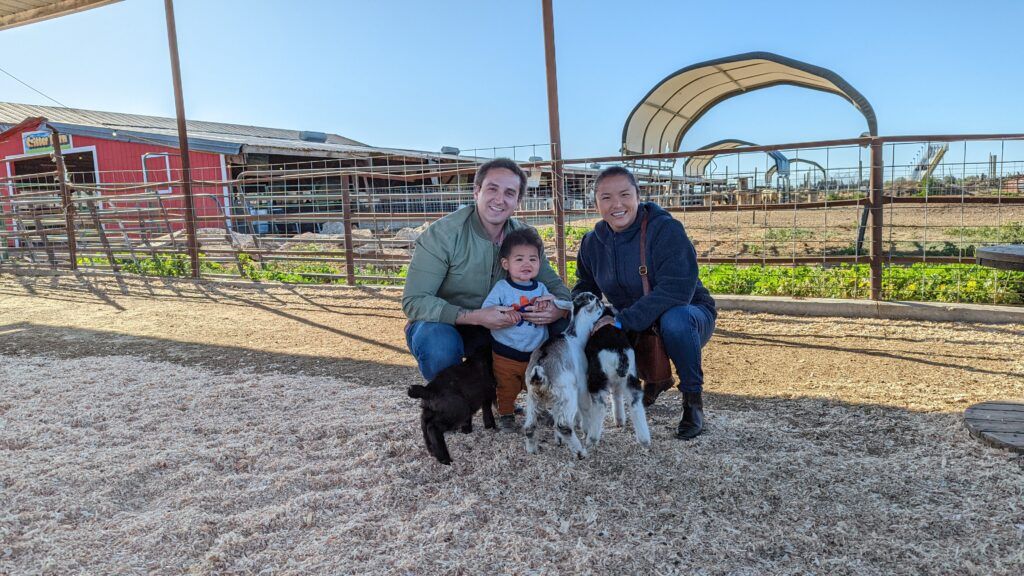 Are You Ready To Work Your Ass Off to Earn Your Lifestyle?
Are you tired of the daily grind? With a laptop and an internet connection I built a small website to generate income, and my life completely changed. Let me show you exactly how I've been doing it for more than 13 years.
Black-owned beard products have made their mark on this part of the market as well. There's a huge variety of options to pick from. No matter how picky you are about the way you're treating your beard, you can always find something that suits your style. And while you're at it, you also have a chance to support some Black entrepreneurs looking to make a difference in their communities and the world.
Which Black-Owned Beard Products Should You Check Out?
The variety on the Black-owned beard products market is impressive. There are multiple established brands, as well as numerous smaller shops that constantly come up, with some progressing very fast through their initial stages.
Whatever style of beard you like to maintain, there's guaranteed to be something for you out there. You just have to reach out and search! We've collected some of the more renowned Black-owned beard product brands for your consideration below.
Bevel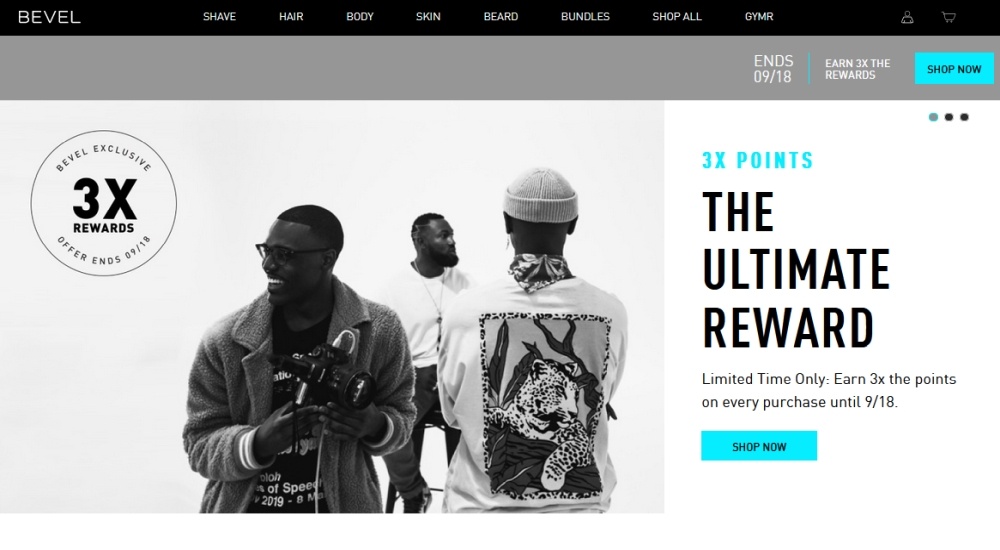 Tristan Walker founded Bevel with the strong motivation to make a difference. The company's owner claims to have been constantly disappointed by the way the Black community was being treated with regard to incarceration and recidivism, and he saw an opportunity to make a difference.
He sees his company as his contribution to ending the vicious cycle. And he's ready to put his money where his mouth is – the company donates a part of its profits to support legislation against recidivism, ongoing education, and providing quality job training for citizens who need it. So far, he's managed to leverage the success of his company in an impressive way, and he seems fully dedicated to continuing to push forward with all he's got.
Aaron Wallace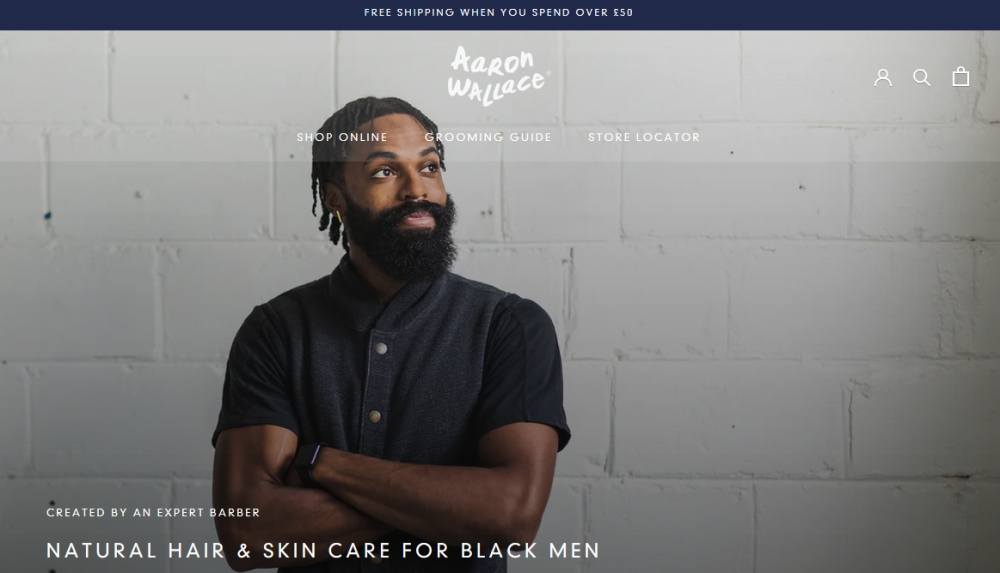 Aaron Wallace started his journey in 2016 by selling an exclusive product from a barbershop in South London. He observed his clients facing many challenges in maintaining their beards and skin, and noted that the market seems to be severely lacking in this regard. Seeing an opportunity to fill a gap, Aaron immediately jumped at the idea of starting his own full-blown beard care line.
The brand pays special attention to the needs of Black men and their beards, having conducted extensive interviews with people from the community to figure out what they need and what the market is failing to deliver. It took a couple of years for the first iteration of the current product to materialize, but it's been well worth the effort. The brand focuses on a specific set of ingredients like black seed oil and mango butter after performing a lot of research into how they affect the skin of the average man.
Burke Avenue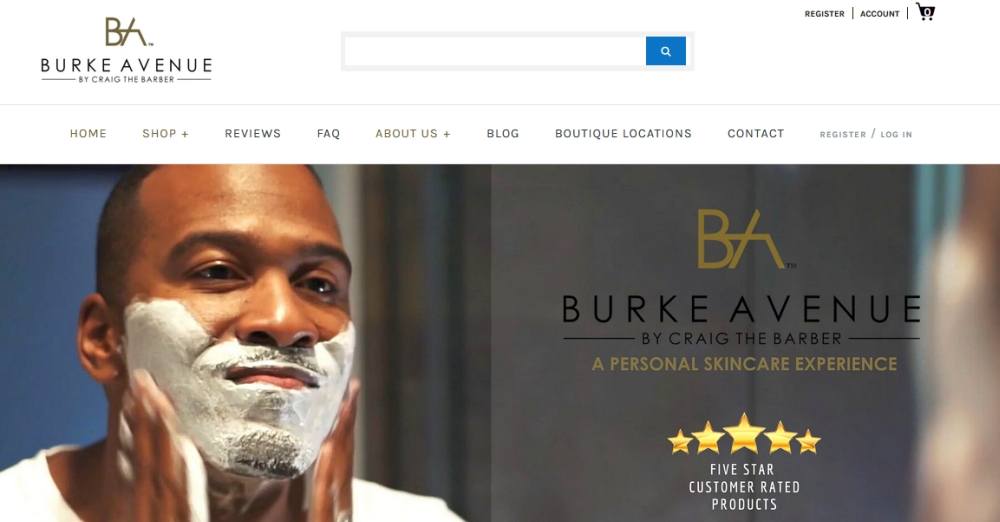 Founded by a Jamaican emigrant, Burke Avenue is a well-known brand on the beard grooming market. The founder, Craig, claims to have been inspired by the hustle and bustle of Bronx which he had a chance to observe from a young age. Craig realized that the city offered countless opportunities for those willing to put the necessary work in, and he set out to create the perfect line of products for his future clientele.
His grooming products came about as a result of his experience working as a barber, which exposed him first-hand to various skincare issues and other problems men had to deal with on a daily basis. He wanted to deliver something that goes beyond what the market currently offers, and has put a lot of effort into fine-tuning each of his products to perfection.
He didn't stop there though. According to Craig, he continues to pursue that ideal formulation and is always on the lookout for potential improvements to what he has to offer.
The Cut Buddy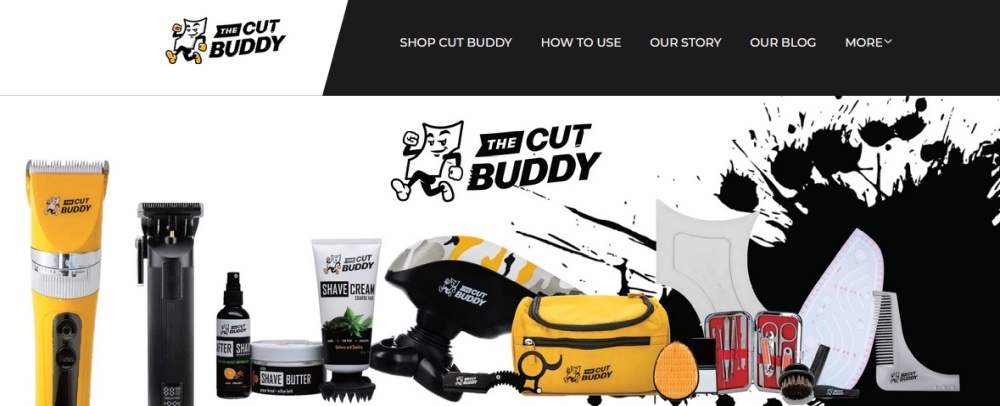 Joshua Esnard didn't envision his original idea growing to what it is today. It all started with a simple shaving tool inspired by a popular lifehack. Eventually, the brand evolved into much more than that. The Cut Buddy features a varied selection of beard and hair products, constantly working on expanding the lineup to include even more useful tools and accessories.
He never forgot about the original Cut Buddy though. The product remains a staple of the company's offers today, and is still talked about in many grooming circles. The design was patented seven years ago and continues to draw attention to the business, even if its popularity is now overshadowed by other products under the company's umbrella.
The Cut Buddy is about more than taking care of one's face. The company is constantly trying to provide men with the tools they need to make the most of their appearance, no matter what style they're going for.
Beard ConnecX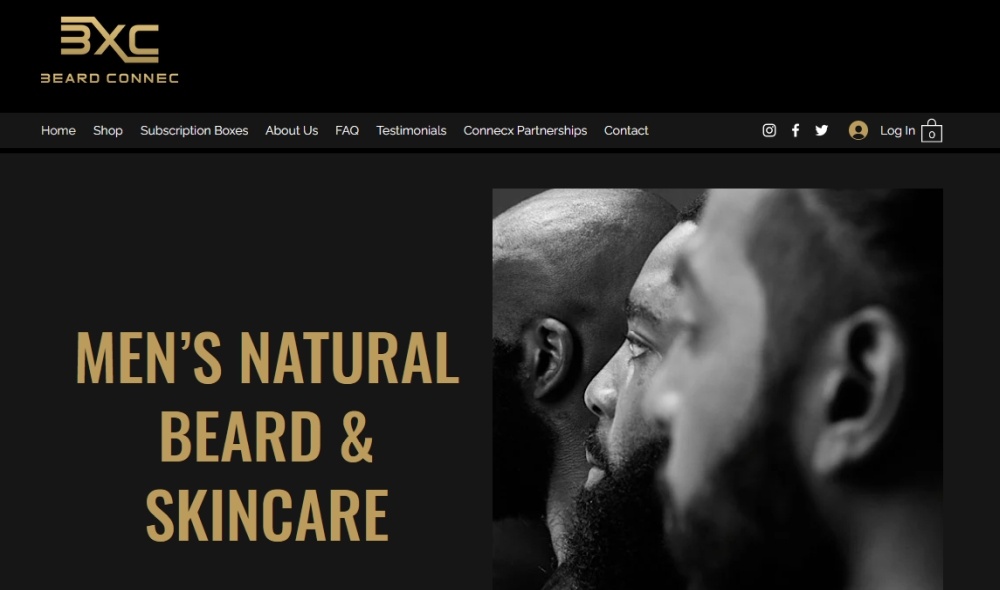 A brand that's all about helping men improve their wellbeing through natural products, Beard ConnecX enjoys a relatively small, but dedicated following. The people behind the brand have committed to only using natural ingredients, selecting everything through a meticulous process that ensures their customers get the best results possible.
The owners specifically point out that they stay away from ingredients like sulphate and paraben to ensure that their product stays pure and natural. Everything is fine-tailored for its purpose, whether it's beard care or haircare. They also have a nice selection of skincare products as well. If you're looking for a complete package to help you keep your entire face in check, look no further.
Scotch Porter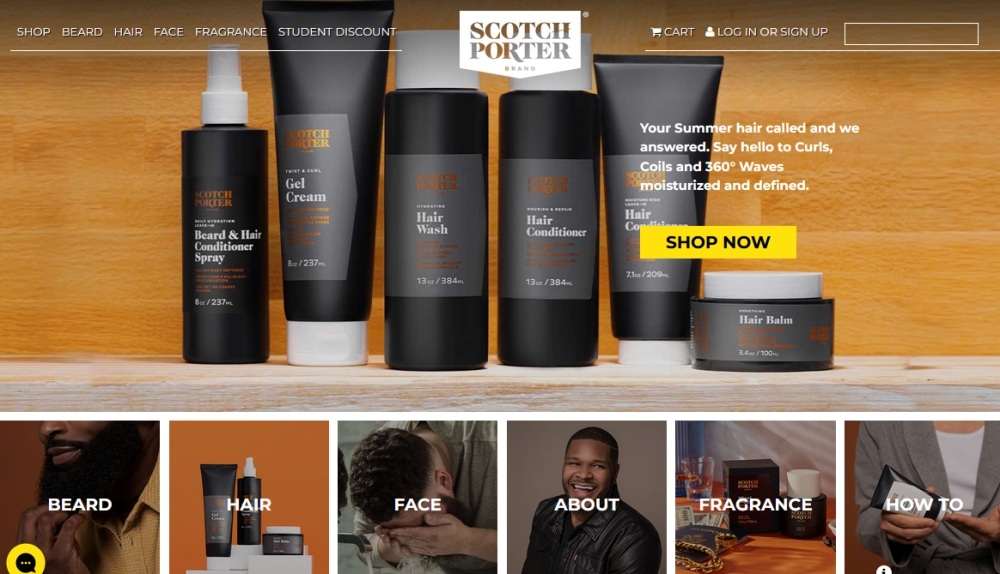 Calvin Quallis was inspired by his mother's career as a barber. So much in fact, that he decided to leave his corporate career behind and focus on something that brought him true joy, founding Scotch Porter. The entire brand revolves around the concept of transformation and the feeling of perfection after a successful grooming session.
Calvin initially experimented with various formulas in his own home before coming across several successful mixtures, which he was quick to turn into mass-marketed products. Things started out slowly at first, and it took a while for Scotch Porter to gain the recognition it enjoys today. But now, the brand is one of the best-known names on the male grooming market, and continues to climb in popularity every day.
Nature Boy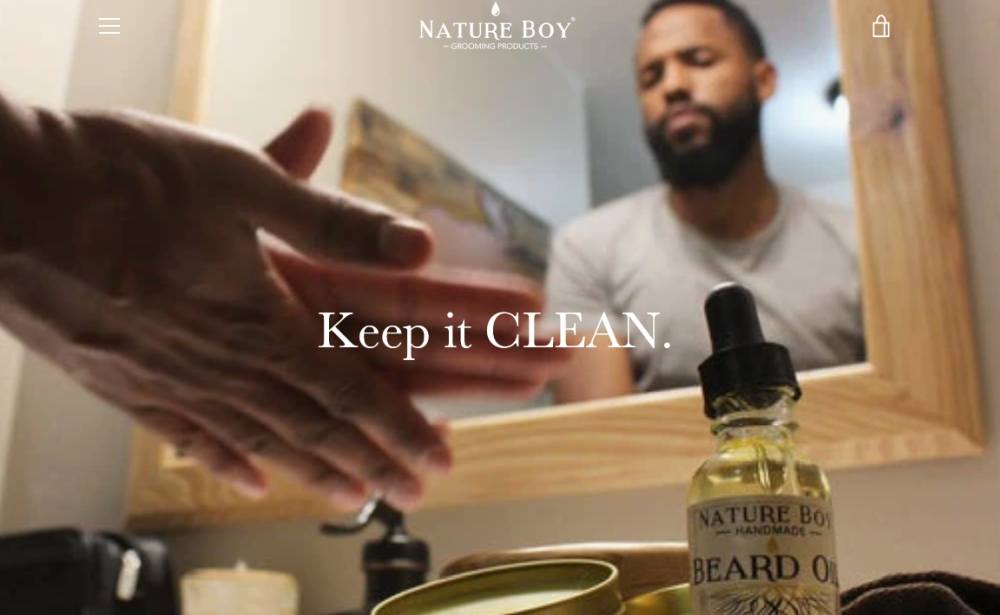 Nature Boy has been on the market for almost a decade. It all started with the owner's desire to find the perfect, completely natural formula to help him deal with his beard which needed constant attention. Jacob Quetant has experimented with various ingredients and formulas until he came across a set of combinations that checked all the boxes on his requirements list.
A bit surprisingly, his main inspiration came from his girlfriend's products, which ended up working wonderfully on his face. From then on, he started to dig deep into what made those products work and stand out from the competition, exploring ways he could replicate those results himself.
Jacob's girlfriend has been a major supporter of his venture, constantly sharing ideas about potential improvements. The business really took off in 2015 when Jacob formulated Beard Oil No. 1. To this day, it's still his most successful product and one of the main drawing factors for his brand.
#EverydayHustle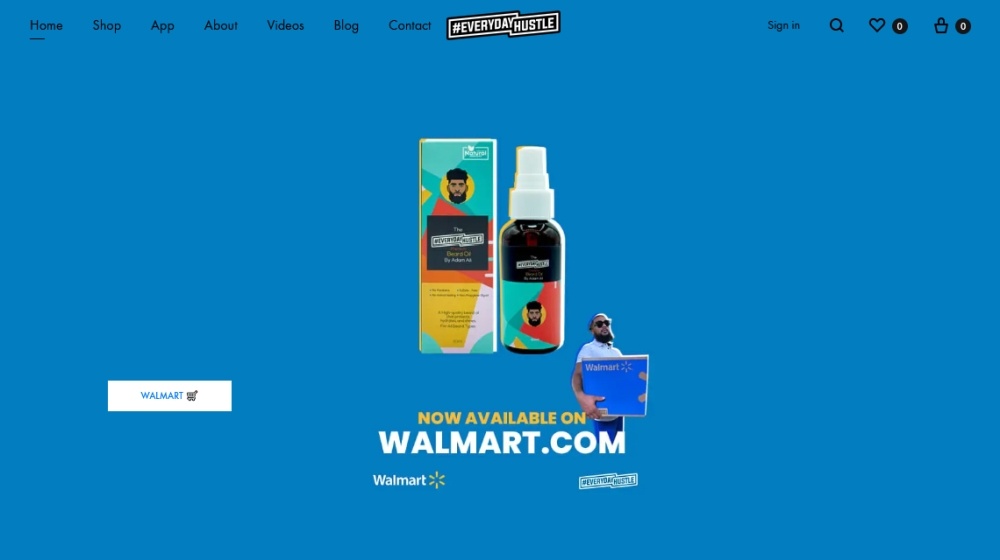 Adam Ali is all about the grind. He prides himself on juggling more than a dozen different hustles, spreading his attention between his online content and influencing work. He's a well-known face on YouTube, where he has been actively posting content for more than a decade at this point.
His brand #EverydayHustle offers a bit of everything. Not just oils, but combs and other useful accessories for a complete grooming routine. He has established strong connections with world-famous brands including Amazon and Walmart and continues to grow his market presence.
It should be no surprise that his influencing gigs have helped him promote his beard products quite successfully. He also likes to share insights into his daily hustle. Those have attracted a lot of attention from fellow entrepreneurs, allowing Adam to establish a strong presence on the market.
Sunny Isle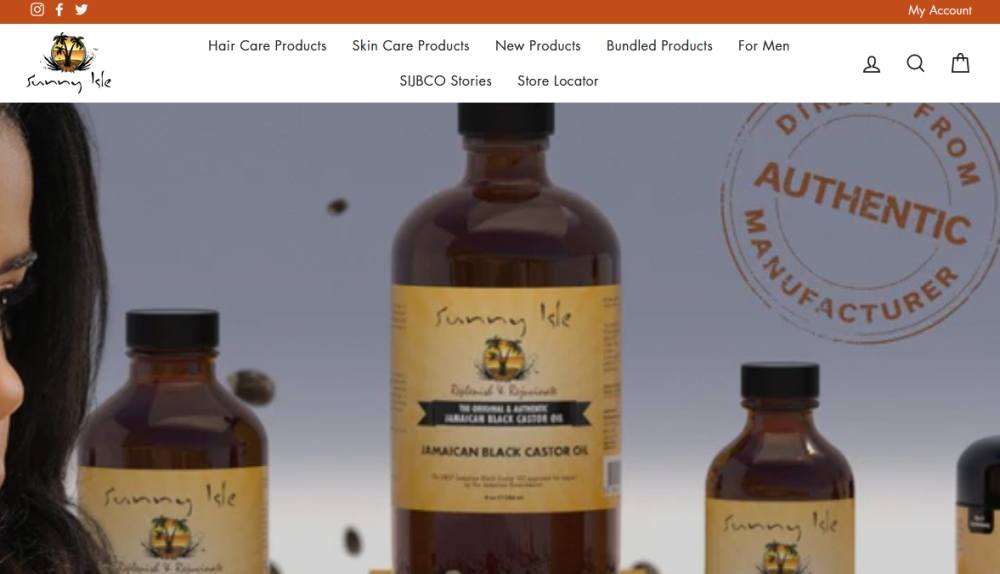 Sunny Isle is perhaps best known for its Jamaican Black Castor Oil. The product is manufactured using traditional methods and natural ingredients – including the use of a manual grinder. The company claims to process the beans in a more unusual way than what most other brands are doing, for example roasting them for a longer time. This results in a thicker, darker oil that's perfect not just for beards but for hair as well.
Not only that, but all seeds used in the oil are grown and processed by Jamaican farmers. The company has a strong connection to its roots and its owners take every opportunity to let that shine. And so far, it's been working out great for them. Sunny Isle Jamaican Black Castor Oil is one of the first suggestions you'd usually get when looking for a quality beard grooming product. It doesn't end there though – make sure to check out the full lineup of Sunny Isle products and see what else you can find!
SOSS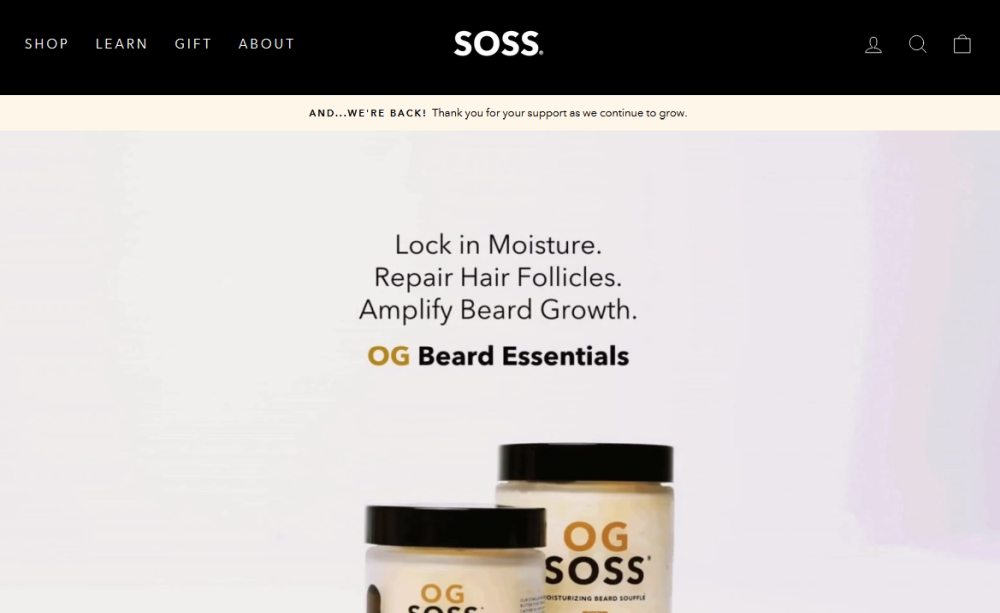 SOSS – short for "So Organic, So Suave" – was founded by Vernon G. and Jeremiah Regis in 2020. The two found an unrealized opportunity in their local market and decided to deliver something new and fresh. Little did they know that they would soon be enjoying fame in many different countries, with their products constantly taking over new markets.
As the owners put it, "SOSS was built to build us" – and that statement resonates deeply in everything the two have done to support and grow their company since its inception. They frequently talk about proper self-care and grooming routines, focusing not just on the body but on the mind as well. Like some other brands that we listed above, SOSS is also all about natural ingredients and a quality product.
SOSS products can be useful to those who want to help their beards grow faster and thicker, offering a series of unique products that are still unrivaled on the market. And given how open the company's owners have always been towards the community of their followers, experiencing what they have to offer is a delight at every step.
Does Supporting Black-Owned Beard Brands Make a Real Difference?
It definitely does! Many of these brands were founded by people from difficult backgrounds, as well as those who saw an opportunity to help their community and went for it. Some donate parts of their proceeds to good causes, while others take a more direct approach to addressing social issues.
On top of that, many of the Black-owned beard brands above focus solely on using natural ingredients, which can't be said for every brand on the market. It's not a universal rule on this side of the market – far from it – but you'll find no shortage of Black entrepreneurs who care for the wellbeing of their customers.
If you want to continue supporting similar causes and keep your style fresh in every way possible, you might also want to check out these Black-owned sneaker brands if you're shopping for new footwear anytime soon!
Frequently Asked Questions
Q: What's the best product for beard growth?
A: It's hard to point to a specific product on the market if you're looking for beard growth, and many don't actually do what they claim. Generally, a healthy lifestyle and natural beard care products should allow you to grow your beard at your full potential. And don't be afraid to trim split ends regularly!
Q: How often should men use beard oil?
A: Most people use beard oil two times a day – once in the morning and once in the evening. If your beard gets scruffy faster, you might want to do it more frequently. Try to avoid overdoing it though. As great as beard oil is, it can also have some downsides if it's overused. This is especially true for people with oily skin which already deposits a lot into the beard on a daily basis.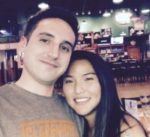 Nathaniell
What's up ladies and dudes! Great to finally meet you, and I hope you enjoyed this post. My name is Nathaniell and I'm the owner of One More Cup of Coffee. I started my first online business in 2010 promoting computer software and now I help newbies start their own businesses. Sign up for my #1 recommended training course and learn how to start your business for FREE!