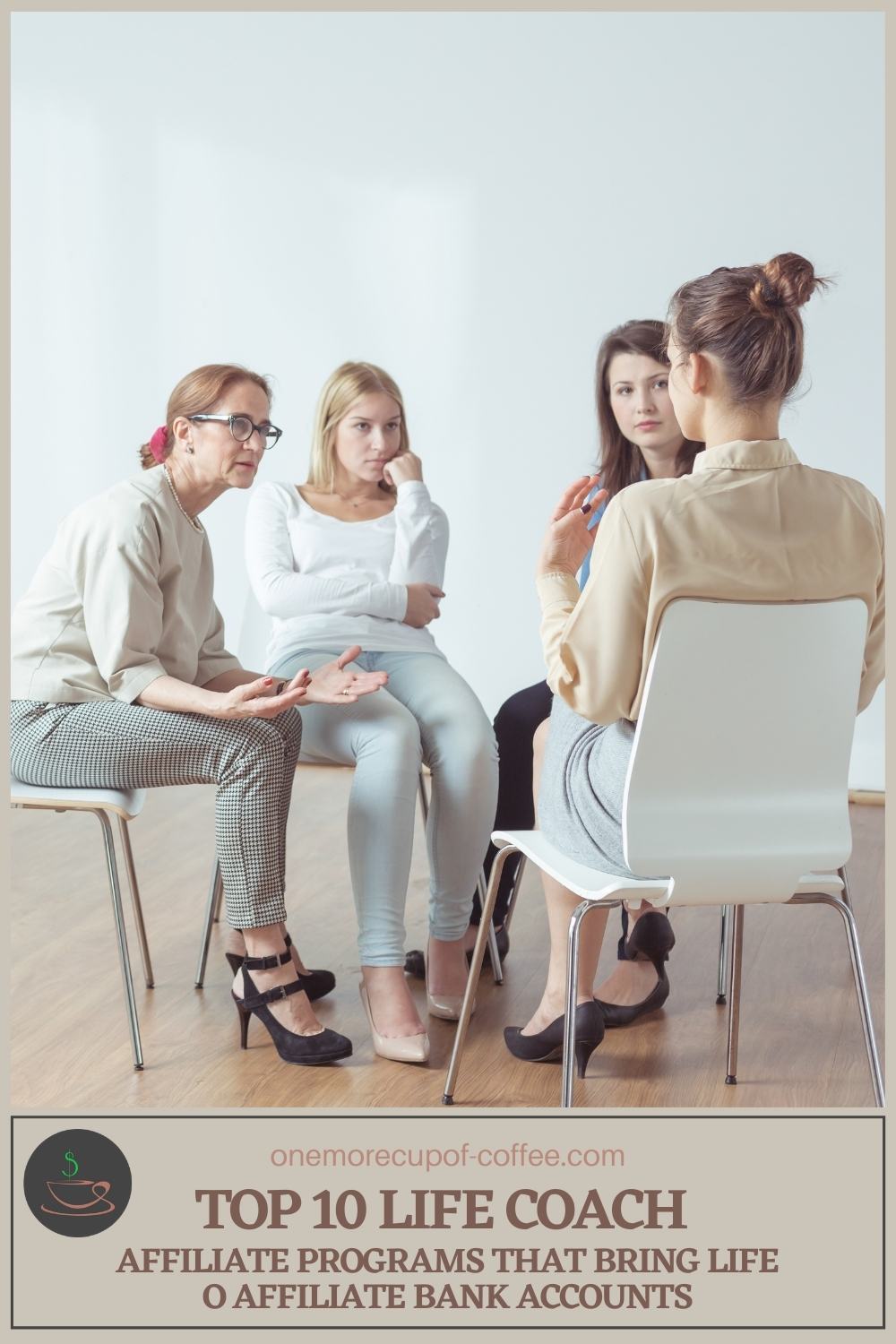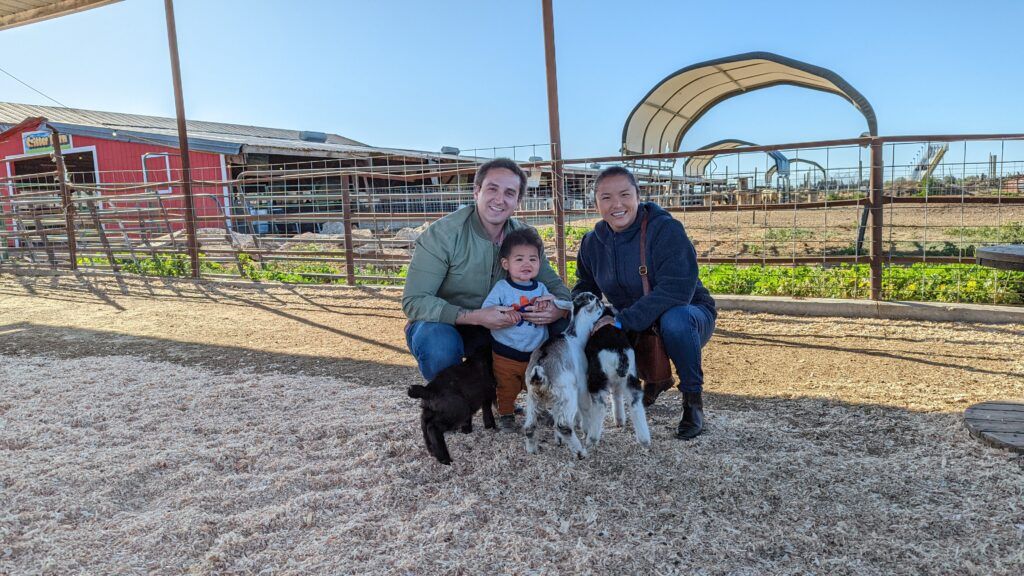 Are You Ready To Work Your Ass Off to Earn Your Lifestyle?
Are you tired of the daily grind? With a laptop and an internet connection I built a small website to generate income, and my life completely changed. Let me show you exactly how I've been doing it for more than 13 years.
Several years ago, my sister-in-law took a life coaching certification program. I hadn't heard of life coaching before. I spent several conversations with her learning about different ways to phrase sentences and how to stay optimistic during trying times.
Fast forward a decade or so, and the world is flooded with transformational coaches, wellness coaches, and life coaches. It can be overwhelming for consumers who want to find a good coach to work with. Affiliate marketers can help by promoting the best life coach affiliate programs to help people connect with the services that will help them most.
The following list of the top ten life coach affiliate programs includes both life coach certification programs and services offered by personal life coaches and public speakers. As you read, you could see some ways to put these programs to use with your affiliate websites. I'll share a few ideas of my own at the end of this article, too.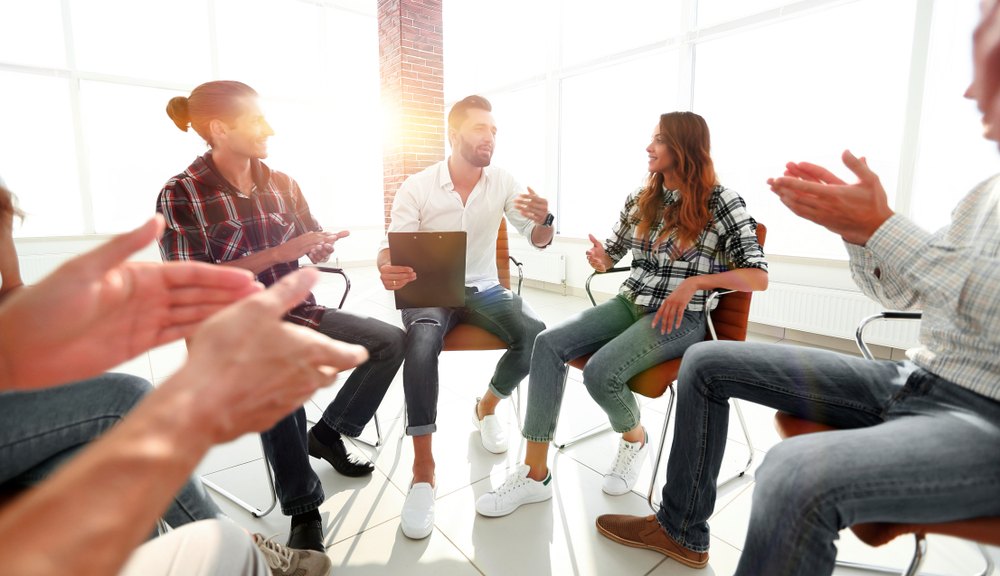 Life Coach Affiliate Programs
Life Coach Training Institute
Tony Robbins
Udemy
Life Energy Coaching
Life Breakthrough Coaching
Life Coach Hub
Natural Wellness Academy
Brian Tracy
Mentor Masterclass
MaryMorrissey.com
1. Life Coach Training Institute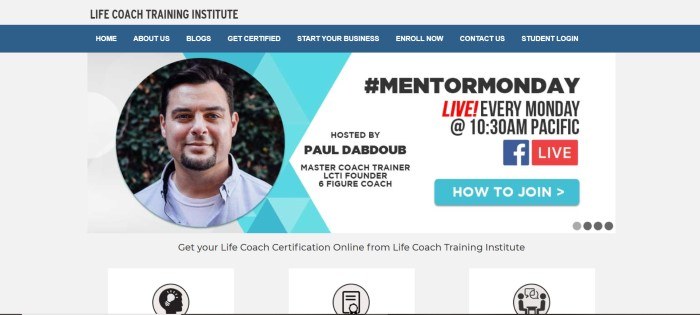 Life Coach Training Institute provides the number one online life coach training certification program in the world, as well as the largest life coach training program in North America. This program also stands out because it teaches life coach trainees how to get new clients and grow their businesses.
The affiliate commission varies depending on the amount of money customers spend and the type of products they buy. For subscription products, affiliate marketers earn 10% of the profits after sales taxes are taken out. They also earn 10% for one-time sales of under $100 and 20% for orders of more than $100.
Why You Should Promote Life Coach Training Institute: Life Coach Training Institute teaches life coaches how to run and scale a business as well as how to coach clients. The prices are affordable. The affiliate commission rates and cookie length are great, too.
2. Tony Robbins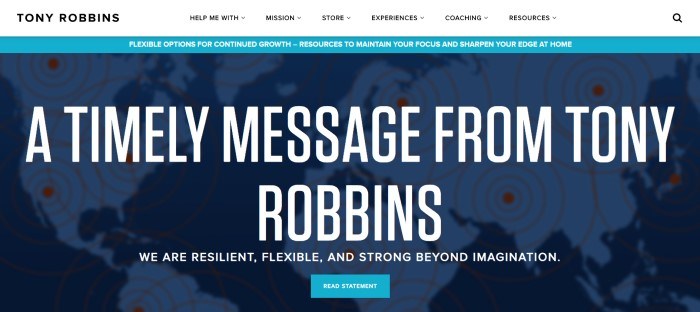 Tony Robbins, a high-powered and well-known life coach has trained more than 50 million people from 100 countries through videos, audio tracks, and life training programs. Customers can browse through his store for life-enhancing products such as nutritional supplements and a variety of different training programs.
The affiliate program is run through Commission Junction for discount or coupon websites and through AvantLink for blogs or content websites. The program is also managed by FlexOffers. Affiliates have access to a variety of marketing materials as well as tools such as BounceLink.
Why You Should Promote Tony Robbins: Tony Robbins is one of the most well-known names in the life coaching industry, which could attract and convert shoppers.
3. Udemy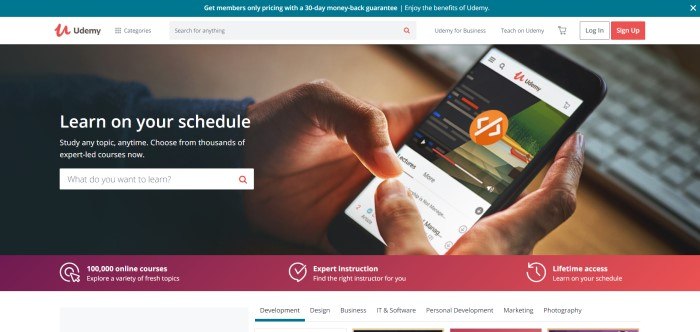 Udemy sells an enormous number of online courses, including several life coach certification programs and similar programs. This company currently offers more than 100,000 courses in areas ranging from martial arts and pet training to personal development and computer coding.
Anyone who has something to teach can create a course on Udemy. Some of the courses can be used for continuing education credits. Personal development and coaching classes can help interested customers learn about life coaching or personal development and get started as a life coach themselves.
All the courses are self-paced, so students can learn within their own time frames. This company also offers several sales that can make expensive courses affordable.
Why You Should Promote Udemy: The frequent sales promoted on Udemy allows students to stock up on courses, which could bump up shopping cart totals. The commission rate is nice, but the cookie length is surprisingly short.
4. Life Energy Coaching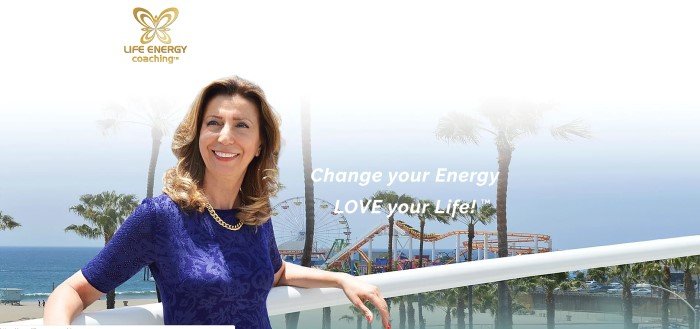 Life Energy Coaching offers modular life and energy coaching programs that are designed to help customers feel at peace no matter what is going on in their lives, to harmonize relationships, and to avoid self-sabotage. This company also provides personalized life energy coaching sessions and a life energy coach certification, as well as a unique coaching program for improving business energy.
Affiliates earn a 20% commission on the modular programs, which include three levels with two modules each that around $3,000 apiece. They can also make $20 per month on the sale of the Human Energetics program. One other great perk is that affiliates can earn 20% back on any product they purchase for themselves.
Why You Should Promote Life Energy Coaching: This program stands out because it delves into vibrational energy as well as life coaching issues such as relationships and money. The products are expensive and the commission rate is terrific, so affiliate marketers could make some decent money with this company.
5. Life Breakthrough Coaching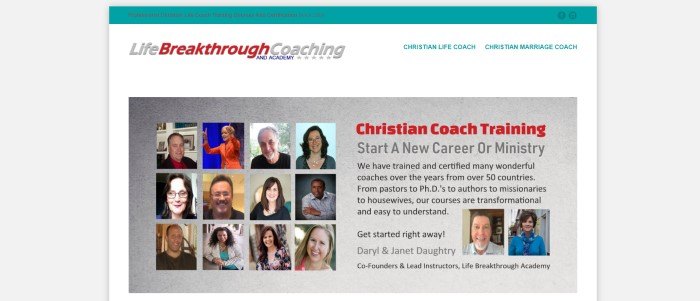 Life Breakthrough Coaching is a Christian life coach and Christian marriage coach company. This company offers training courses in Christian life coaching, which includes weekly classes, homework assignments, and coaching practice. The courses are ten weeks long, and customers work online directly with a live instructor.
Personal life coaching or marriage coaching sessions are also available.
This company pays affiliate marketers $100 for customers' successful registration, full payment, and finishing the course. Banners are available to help affiliates promote the coaching services and training services on blogs, on websites, and in email messages.
Why You Should Promote Life Breakthrough Coaching: Life Breakthrough Coaching stands out because of its Christian perspective, and that could draw in niche market customers. The commission rate is nice, too.
6. Life Coach Hub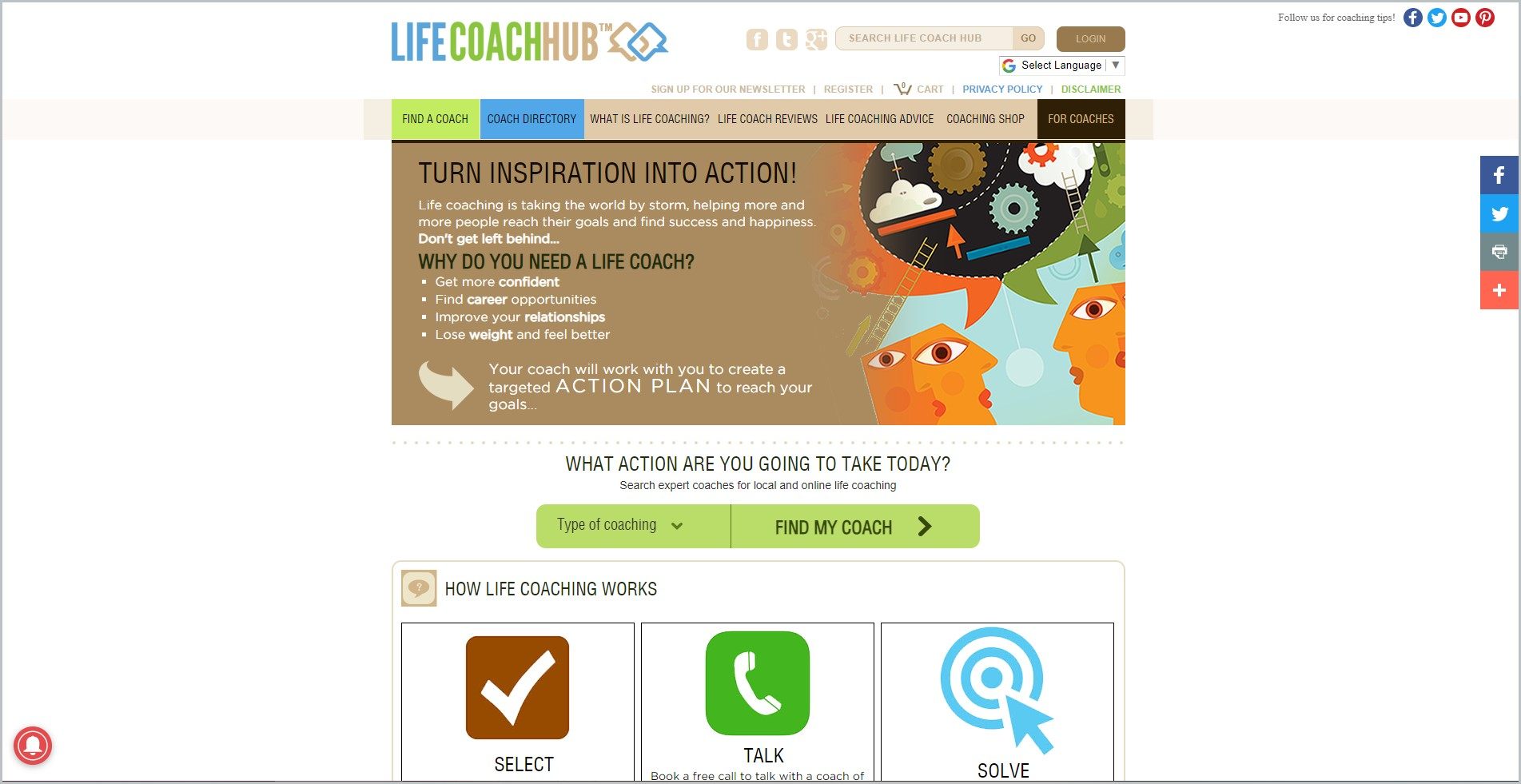 Life Coach Hub offers life coaches interactive coaching tools and courses, schedule appointments, reminders, and welcome packages, and even run an e-commerce shop.
Life Coach Hub was started because they were inspired by the power of life coaching and its effect on people. Via life coaching one can take control over their lives, businesses, careers, relationships, and or health.
Through Life Coach Hub, one can connect with real coaches by using the directory where they can check the profile page of a particular coach and book a free call. One can also become a coach or boost their career to the next level via the interactive platform.
Why You Should Promote Life Coach Hub: Aside from the high commission, one can browse through hundreds of articles and tips and get free advice from real-life coaches.
7. Natural Wellness Academy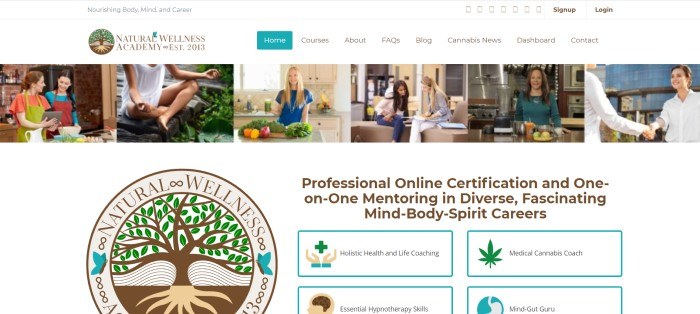 Natural Wellness Academy offers a holistic health and life coach certification program, as well as certification programs for cannabis coaching, gut health, spiritual wellness, mind dynamics, nature therapy, and more. Courses range in price from $99 for a body detoxification course to $2,795 for the full holistic health and life coach certificate program.
This company has been featured in several media outlets such as DayTime, HuffPost, eHow, and Tampa Bay Magazine.
The affiliate commissions are flat-rate payments and are paid within 45 days of when a referral completes payment for a course. The commission rate for the life coaching course is $150.
Why You Should Promote Natural Wellness Academy: This company approaches life coaching with the idea that to be truly happy in life, customers need to take care of their bodies as well as their minds and spirits. The commission rates are decent, too.
8. Brian Tracy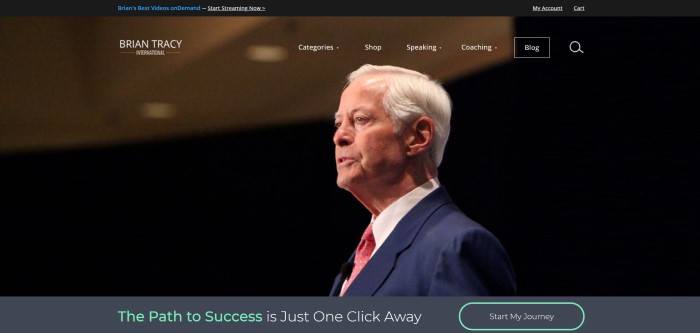 Brian Tracy is a well-known public speaker and author who specializes in personal development for both individuals and groups. During his public speaking career, he has addressed more than 5 million people. He's also consulted with more than 1,000 companies.
While Brian Tracy doesn't offer any specific life coach certification courses or one-on-one coaching, he does offer several video courses to help customers reach their personal and business goals. Courses cover issues like personal achievement, increasing personal productivity, improving sales capabilities, becoming a public speaker, and writing books.
Brian Tracy uses Commission Junction for his website and content-based affiliate program, with a private program for affiliate marketers promoting the products through e-mail. The company provides marketing materials such as banner ads, text links, email copy, and a product catalog. The average order value with Brian Tracy is $140.
Why Should You Promote Brian Tracy: This company has a great reputation and offers a nice selection of video courses that can be used by life coaches or people with similar interests.
9. Mentor Masterclass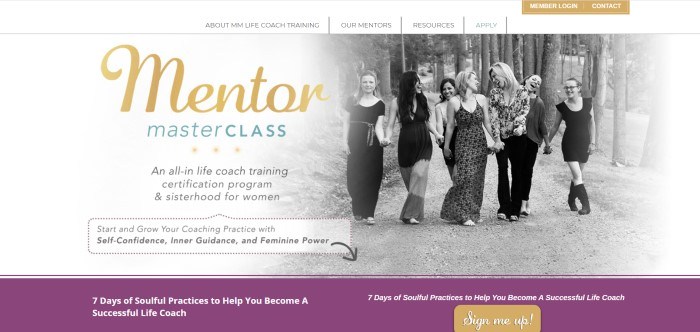 Mentor Masterclass is a life coach certification program designed specifically for women. This program is unique in several ways. It includes a sisterhood of women, personal mentoring, and a year-long training with soulful practices meant to boost coaching confidence and success.
Affiliates have unlimited earning potential. Besides the $1,000 commission for new sign-ups, this company has two special promotions each year that provide affiliate marketers with opportunities to make more money. All marketing materials are provided. Affiliates must operate ethically, including not sending spam, to promote the company.
Why You Should Promote Mentor Masterclass: Because this program is designed for women, it could fit well with some niche websites. The $1,000 flat-rate commission is fantastic, the special promotions can help attract customers, and there are affiliate incentives for performing well.
10. MaryMorrissey.com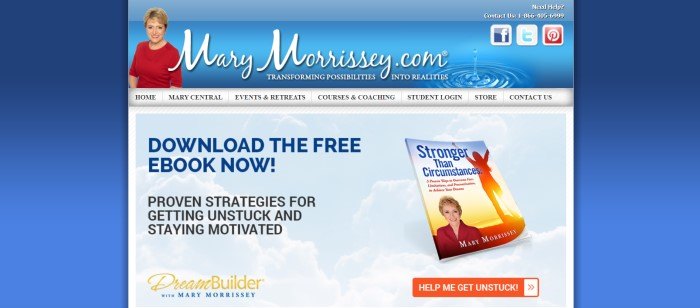 MaryMorrissey.com is a company built by the public speaker and empowerment coach Mary Morrissey. Her website offers both life coaching and life coach certification, along with courses and training in several life areas such as gratitude, forgiveness, and prosperity.
Mary Morrissey offers a spiritual life coaching course as well as a basic life coaching course. Her affiliate program is currently built around two of her signature programs: The Morning Mentor and the DreamBuilder program. However, signing up for the affiliate program opens affiliates up to earning income on other programs as they are pulled into the affiliate program.
Why You Should Promote MaryMorrissey.com: The commission rate is good and the affiliate program is flexible. Mary Morrissey also has a wide selection of products to offer.
Affiliate Website Ideas
Now that you've read through the list of the top ten life coach affiliate programs, do you know how you'd like to use them with your affiliate websites?
If you have a website that focuses on personal development for women, you could promote programs like Mentor Masterclass from the list above. You could also feature hypnosis tracks, meditations, nutrition programs, skincare routines, and even nutritional supplements.
A website devoted to helping customers gather and organize family memoirs could feature life coach services as a way to understand how family stories impact personalities and relationships. Cameras, photography equipment, video editing software, publication software, and the hardware needed to compile and edit meaningful family stories could be promoted here, as well.
A final idea is a website for people who want to work from home. Life coach certification courses could be featured here, along with office equipment, computers with great video quality, and even telecommunications packages.
Boost Your Affiliate Earnings
These 10 affiliate programs are just the beginning of what's possible. There are hundreds of ways to earn affiliate commissions with your website, including product reviews, top 10 lists, how-to guides, and more
But what about traffic and conversions? How do you make sure your affiliate links get clicked?
I used the affiliate training here to turn my brand new website into a six-figure income generator in less than two years. Build a business, not just a pocket-money side project!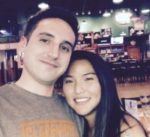 Nathaniell
What's up ladies and dudes! Great to finally meet you, and I hope you enjoyed this post. My name is Nathaniell and I'm the owner of One More Cup of Coffee. I started my first online business in 2010 promoting computer software and now I help newbies start their own businesses. Sign up for my #1 recommended training course and learn how to start your business for FREE!