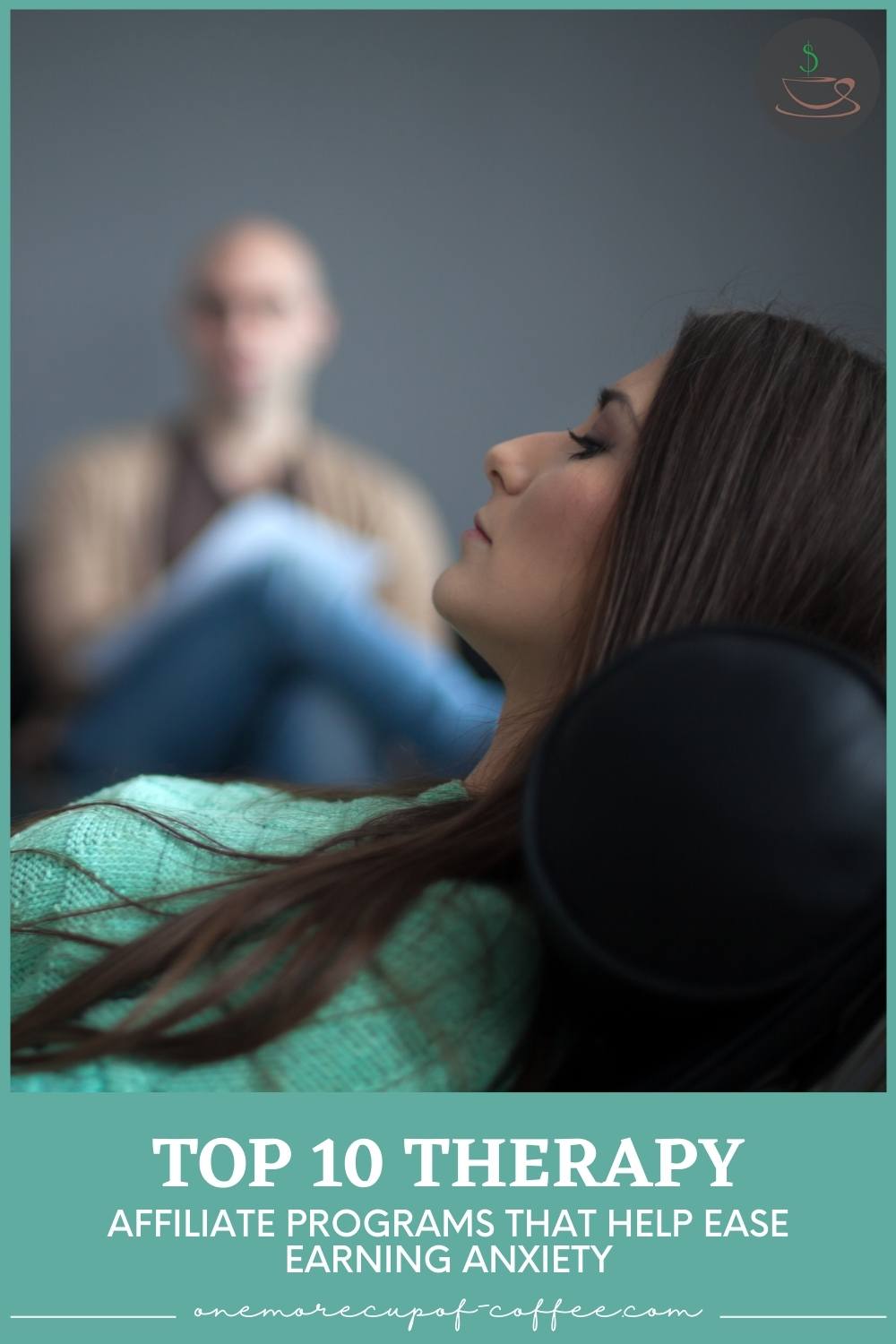 Everyone experiences depressed days, discouragement, anger, and times when everything in life seems wrong. That's normal. What's scary is that mental illnesses like depression and anxiety go beyond the basic blues. They can extend for weeks, months, and even years.
Most people experience some form of mental illness at some point. Worldwide, around 25% of the population experiences a mental health issue each year. In the United States, various forms of therapy are helpful in both the long-term and short-term for coping and finding solutions.
Affiliate marketers can help—and make money in the process—by advertising therapy programs on their niche market websites. If it's something you're interested in, read through this list of the top 10 therapy affiliate programs, and try to think of ways you can promote these programs on your websites. I'll share some of my own ideas at the end of this article.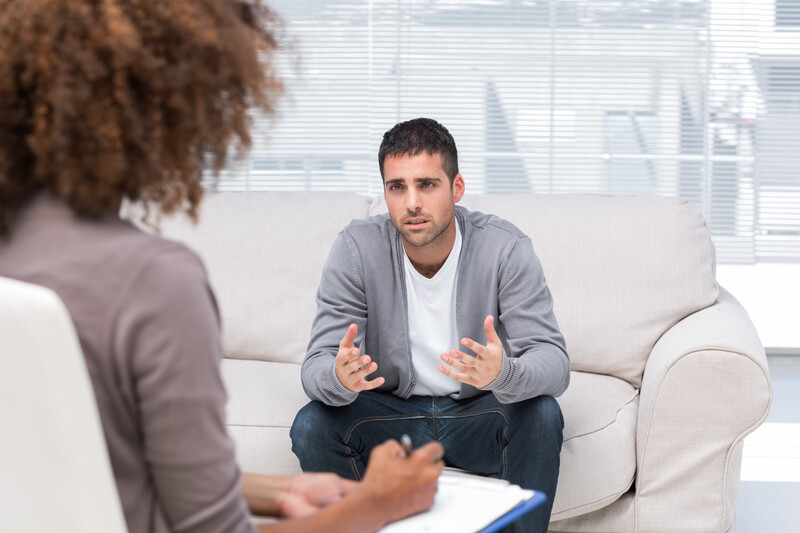 Therapy Affiliate Programs
Online Therapy
Therapy-At-Home Workbooks
Somnilight
Play Therapy Supply
Block Therapy
Self-Therapy Journey
Colour Therapy Healing
HealingClouds
Cupping Warehouse
Physical Therapy Builder
1. Online Therapy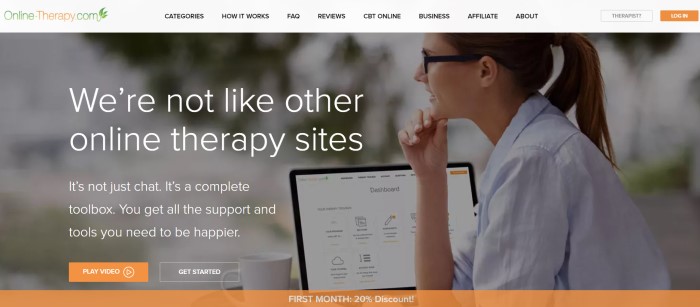 Online Therapy is a Cognitive Behavioral Therapy program that's administered over the internet. The therapists are all certified. With some plans, customers also get an online toolbox that includes worksheets, live chats, a messaging system where customers can chat with their therapists, a journal, an activity plan, and even yoga.
Online Therapy packages also come with access to an eight-module course focused on cognitive behavioral therapy. Costs range from around $32 per week to about $64 per week.
Why You Should Promote Online Therapy: One nice thing about this company is that it gives a 20% discount to new referrals coming through affiliate links, and that discount could help convert some shoppers.
2. Therapy-At-Home Workbooks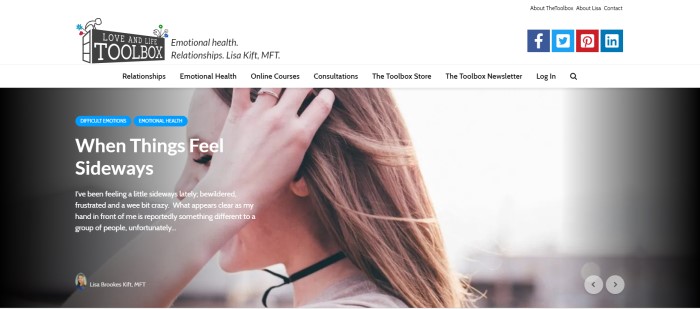 Therapy-At-Home Workbooks are a few of the products sold on the Love And Life Toolbox website, which is owned by Lisa Kift, MFT. The entire website focuses on emotional and relationship health. Products include a variety of consultations that range in cost from $20-80, an online course focusing on breaking unhealthy relationship habits, and a set of e-books.
The affiliate program covers four workbooks that are designed to guide customers as they work through their challenges, in place of downloadable products or in-person therapy sessions.
Why You Should Promote Therapy-At-Home Workbooks: The option to use workbooks rather than consultations or downloadable products could appeal to some customers. For affiliate marketers, the 50% commission rate is hard to beat.
3. Somnilight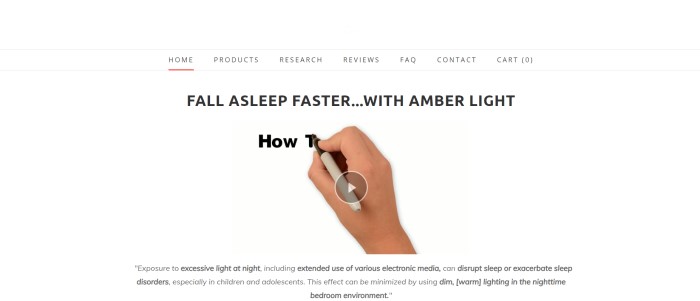 Somnilight is a light therapy company that offers items like glasses with colored lenses, as well as red and amber lamps, book lights, and night lights.
One nice thing about this company is that the website includes a tab where customers can read current research about light therapy—including research about melatonin and cancer. The products sold by Somnilight are designed to help people avoid insomnia, migraines, ADHD, and more.
This company ships products for free in the United States and the products come with a 60-day money-back guarantee.
Why You Should Promote Somnilight: Somnilight's products offer an alternative to psychotherapy for some mental disorders and other challenges. The products are relatively inexpensive compared to other forms of therapy, and that could convert some shoppers, too.
4. Play Therapy Supply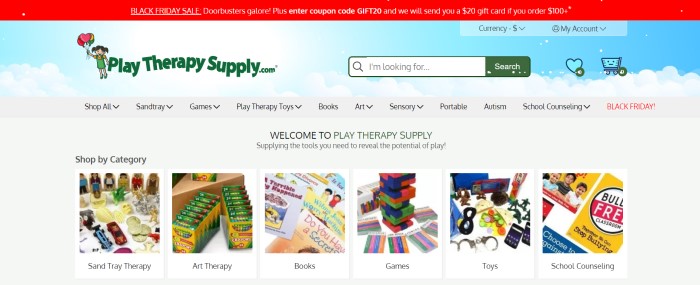 Play Therapy Supply provides toys and other supplies for play therapy, which is a way that both children and adults can freely explore their world in ways that help them feel safe and secure.
The Play Therapy Supply store includes items such as sand tables, games, books, art projects, and sensory toys. Shoppers can filter their searches by grades if they're searching for items for children, and they can search for products specifically for certain challenges such as depression, social skills, self-esteem, and mindfulness.
Why You Should Promote Play Therapy Supply: Besides having a large number of products to choose from, the items can fit in most budgets. This could help convert shoppers and bump up shopping cart totals.
5. Block Therapy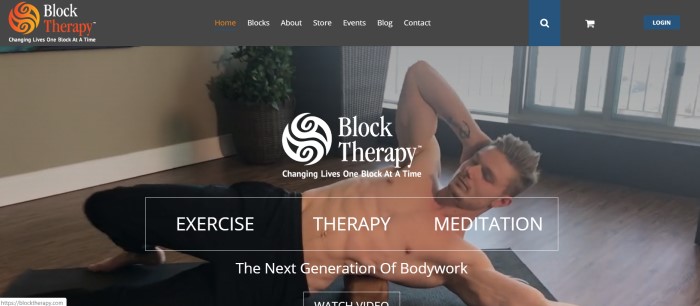 Block Therapy is a body-healing technique that's based on fluid isometrics, which helps increase blood circulation and oxygen flow in various parts of the human body. In block therapy, customers do the exercises and routines themselves by lying on a wooden block in certain positions.
Block Therapy can be used for challenges such as posture, weight gain, chronic pain, and aging. Packages include wooden blocks, full-body programs, and more.
Why You Should Promote Block Therapy: This type of therapy can be helpful for people who are trying to combine mental healing with full-body healing. For affiliates, there's an opportunity to earn 5% on sales made through other associates who sign up because of you. One other affiliate perk is that affiliates earn commissions on all future products that their referrals buy.
6. Self-Therapy Journey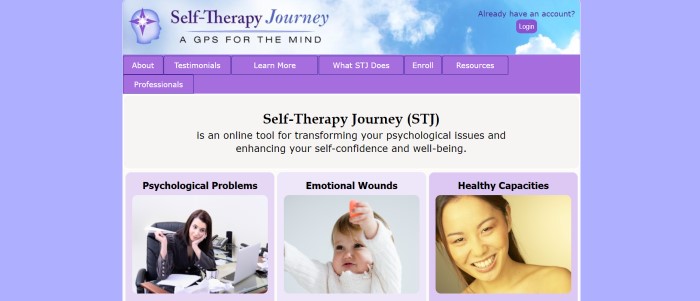 Self-Therapy Journey is all about healing psychological issues in a convenient, private setting. Customers work through an online course at their own pace. The process is meant to help people see patterns in their lives, discover their potential and begin to use it, and heal their personal wounds. Customers are taught a five-step process to help them regain their psychological health.
The packages offered on the Self-Therapy Journey website cost around $30-$40 per month. One nice thing about this company is that it also offers a free test to help customers who have multiple issues determine where to start, and then they work on their challenge areas one by one.
Why You Should Promote Self-Therapy Journey: Affiliates who refer second-tier affiliates get a 10% commission on sales made by those affiliates.
7. Colour Therapy Healing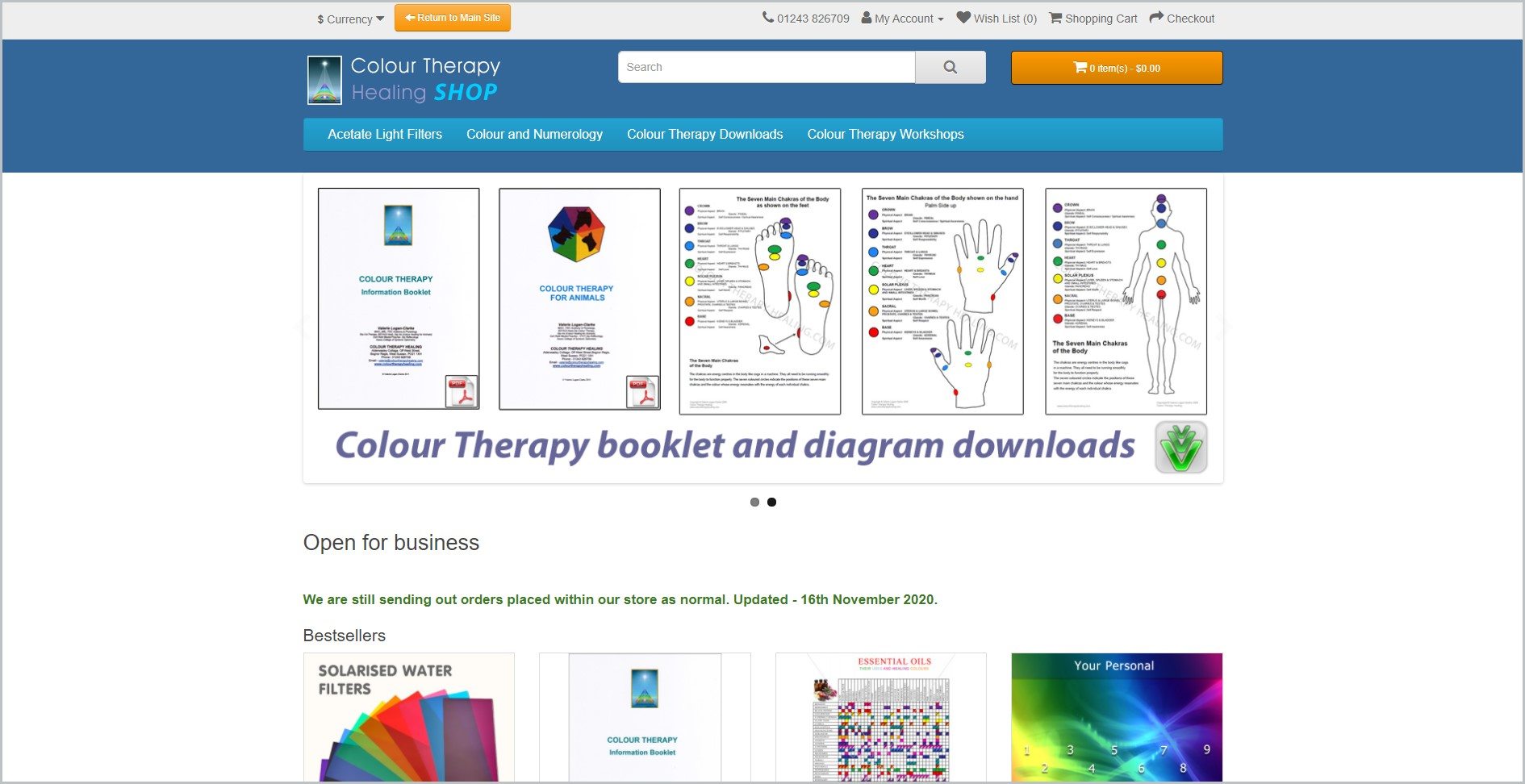 Colour Therapy Healing was established in 1997 and has been providing excellent, informative, and experiential Colour Therapy workshops. They are run by professionally qualified therapist tutors with years of experience.
Colour therapy aims to balance and enhance our body's energy centers or chakras by using the colors of the light spectrum that help to stimulate our body's own healing process. They offer workshops in person and color therapy distance learning that can be downloaded with prices ranging from $52.61 to $92.69. They also offer in the UK, Colour Therapy Courses diploma level.
Why You Should Promote Colour Therapy: It can appeal to those who are looking for another alternative form of therapy. It's a good thing too, that holistic healing is becoming a trend these days.
8. HealingClouds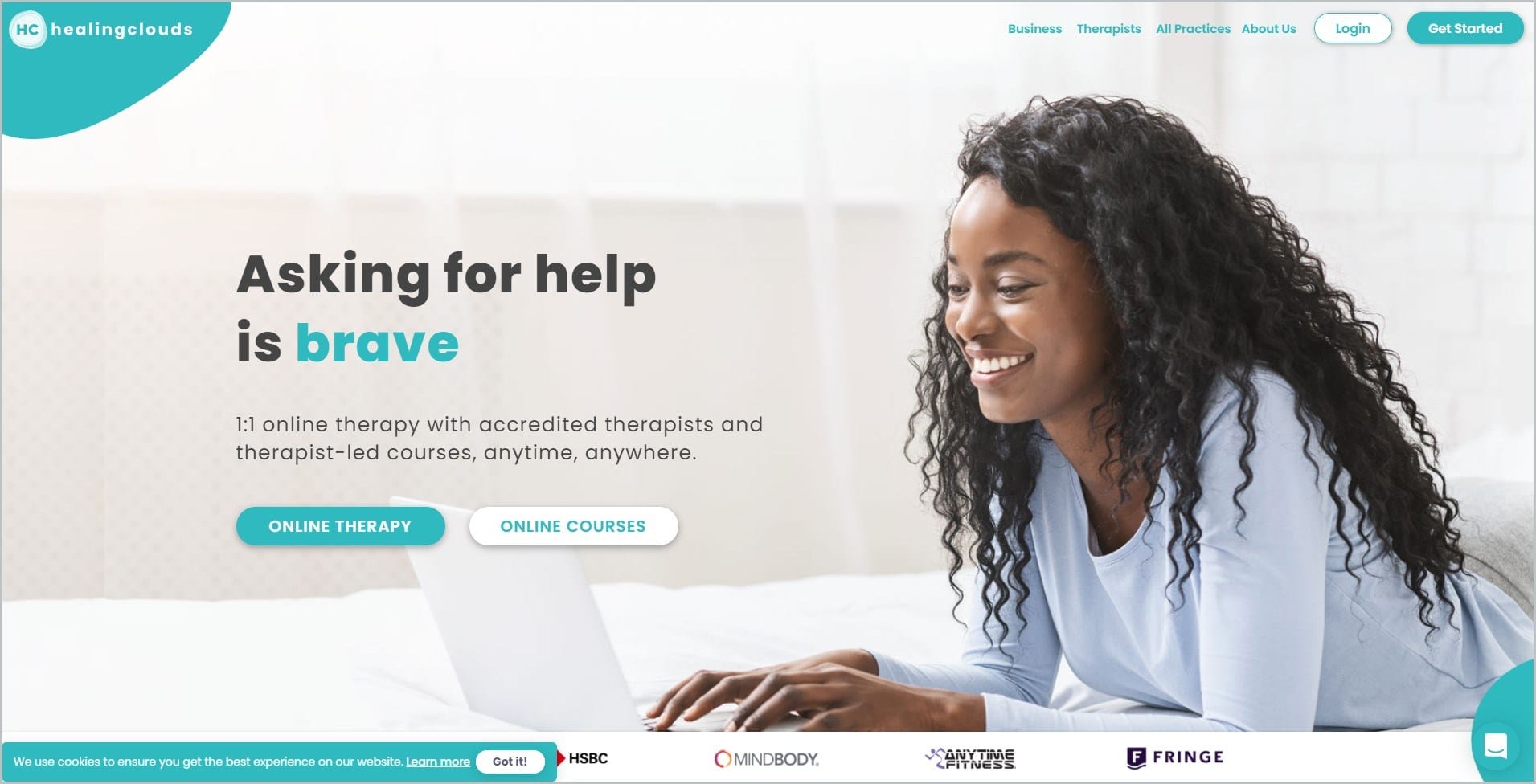 HealingClouds offer therapy sessions capable of holistically healing the mind, body, and spirit. They are comprised of more than 150 licensed practitioners offering over 40 modalities including Reiki and Pranic healing, neuro-linguistic programming, and hypnosis.
HealingClouds aims to create a world where one doesn't have to wait for a mental breakdown to happen to seek counseling. They are devoted to helping people in their pursuit of healing and personal growth by providing the requisite tools to battle behavioral, emotional, or monetary hardships.
HealingClouds's affiliate program is being administered by FlexOffers.
Why You Should Promote HealingClouds: Aside from being a GDPR and HIPAA compliant global platform, they also have certified and accreditated mental health therapists and a wide selection of self-help resources.
9. Cupping Warehouse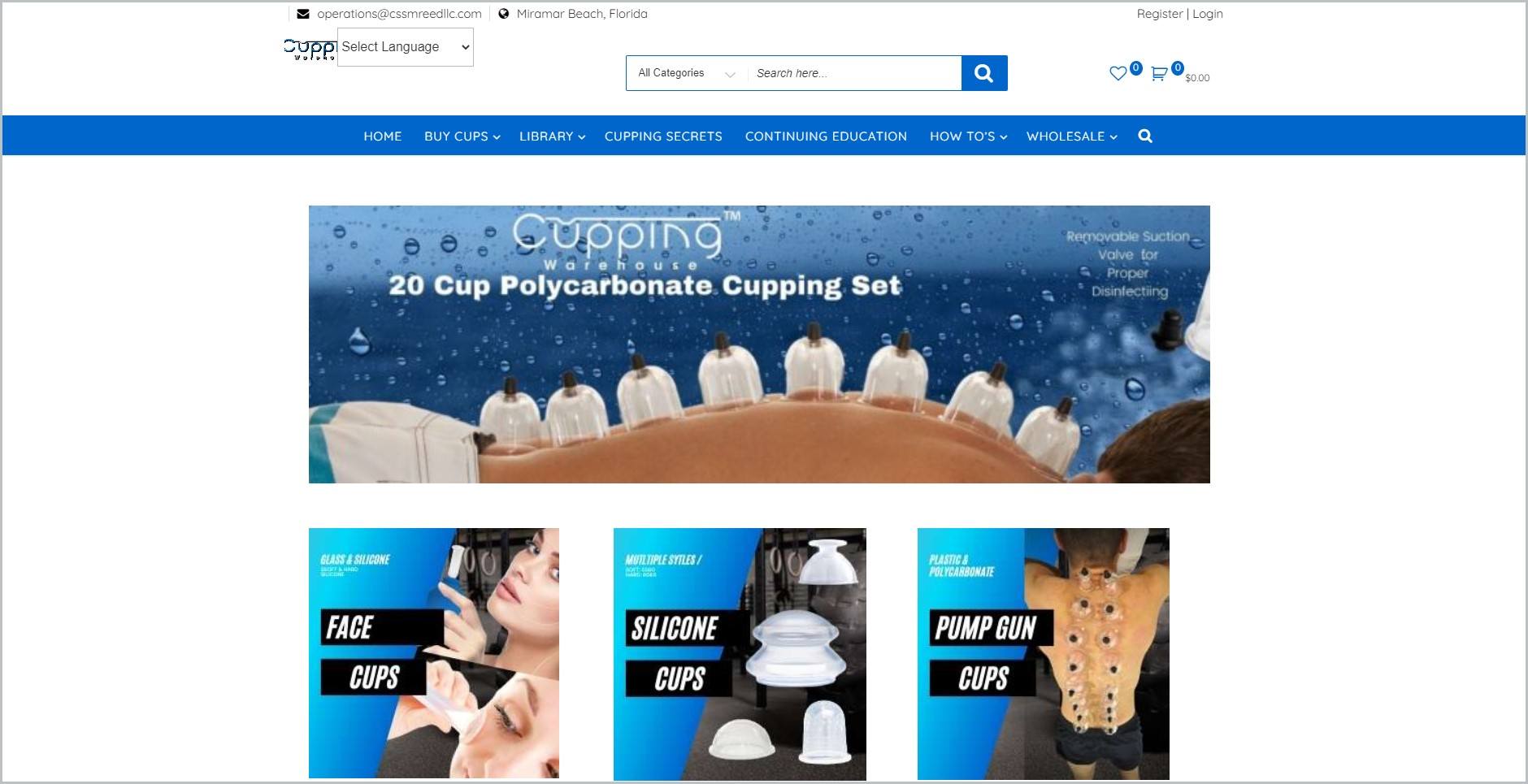 Cupping Warehouse offers quality products and quality education in the marketplace. They are the choice cupping supplier for clinics, spas, physical therapists, licensed massage therapists, chiropractors, athletic trainers, estheticians, and physiotherapists.
Their cups are quality tested by professional cupping therapists for durability, strength, and dependability. Their silicone, polycarbonate, and plastic cups have no added BPA's, BPS, phthalates, PVC, latex, or other fillers.
Why You Should PromoteCupping Warehouse: Internationally trusted brand, made from high-grade liquid platinum cured medical grade silicone, high food-grade silicone, and strong polycarbonate. Cupping therapy is evolving into a much broader spectrum of therapy.
10. Physical Therapy Builder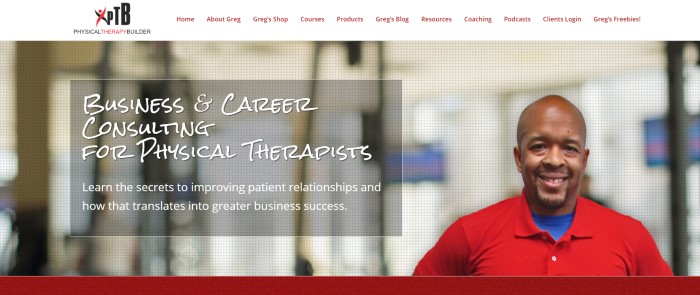 Physical Therapy Builder takes a completely different kind of approach toward therapy. Instead of focusing on the therapy itself, this company is all about helping physical therapists and other health professionals build their businesses.
The company is based on the work of Greg Todd, a physical therapist who grew his own physical therapy company from one small business to two larger ones. The focus is on building great customer relationships and leveraging that for increased business success.
Why You Should Promote Physical Therapy Builder: The idea of helping therapists grow their own businesses in a competitive marketplace sounds ideal. However, the prices for the courses aren't listed on the main website pages, and the affiliate pages don't list a commission rate or cookie length, so it's hard to even guess at how much you could make as an affiliate marketer with this company.
Affiliate Website Ideas
Now that you've read about the top 10 therapy affiliate programs, you can see that there's a lot of variety to choose from as you pick a niche to work in.
You might choose a niche that focuses on therapy for people who are recovering from serious illnesses or injuries. On a website like this one, you might promote products and services for physical therapy, play therapy, and music therapy. You might also feature home health care supplies and medical insurance.
A suicide prevention website for teens and young adults could promote some of the mental health therapy options. It could also feature downloadable music and movies, fashion, online workout programs, and fun local outings as a way to keep them focused on the good and exciting things in their lives.
One other idea is a website that zeros in on helping therapists of all kinds build their businesses. Programs like Greg Todd's Physical Therapy Builder could be featured here. You could also promote website developers, online marketers, office furniture companies, personalized novelty items to use as advertisements, and small business loans.
Boost Your Affiliate Earnings
These 10 affiliate programs are just the beginning of what's possible. There are hundreds of ways to earn affiliate commissions with your website, including product reviews, top 10 lists, how-to guides, and more
But what about traffic and conversions? How do you make sure your affiliate links get clicked?
I used the affiliate training here to turn my brand new website into a six-figure income generator in less than two years. Build a business, not just a pocket-money side project!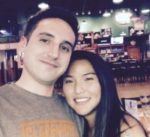 Nathaniell
What's up ladies and dudes! Great to finally meet you, and I hope you enjoyed this post. My name is Nathaniell and I'm the owner of One More Cup of Coffee. I started my first online business in 2010 promoting computer software and now I help newbies start their own businesses. Sign up for my #1 recommended training course and learn how to start your business for FREE!