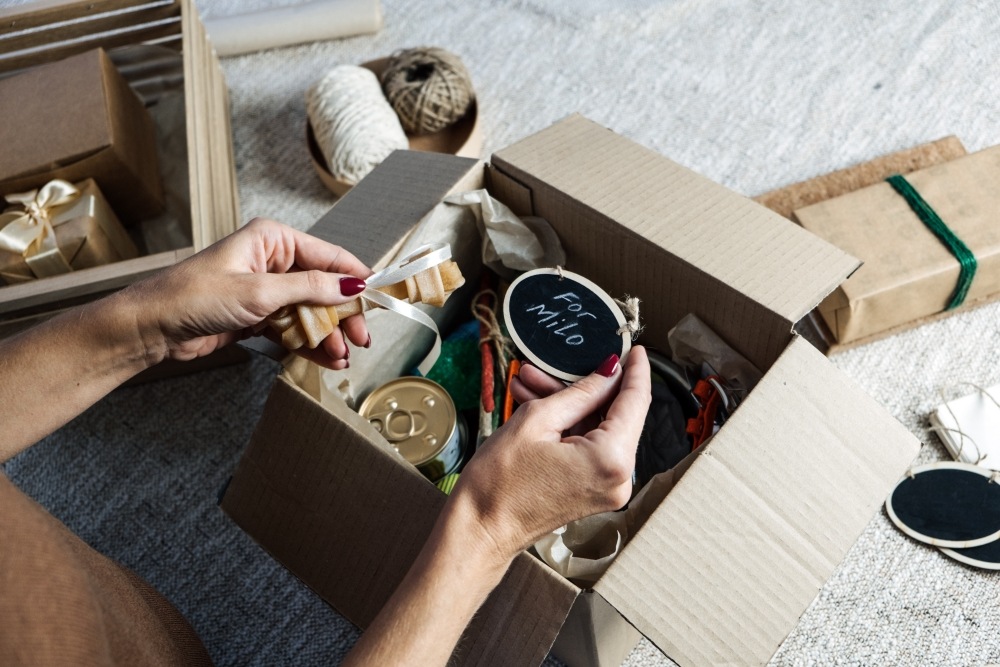 Subscription boxes made a big splash when they first landed on the general market. And while the idea has been explored in a lot of detail by now, the popularity of the business model is far from declining. New box themes keep cropping up all the time, and there is still a lot of potential in the idea of starting your own subscription box business.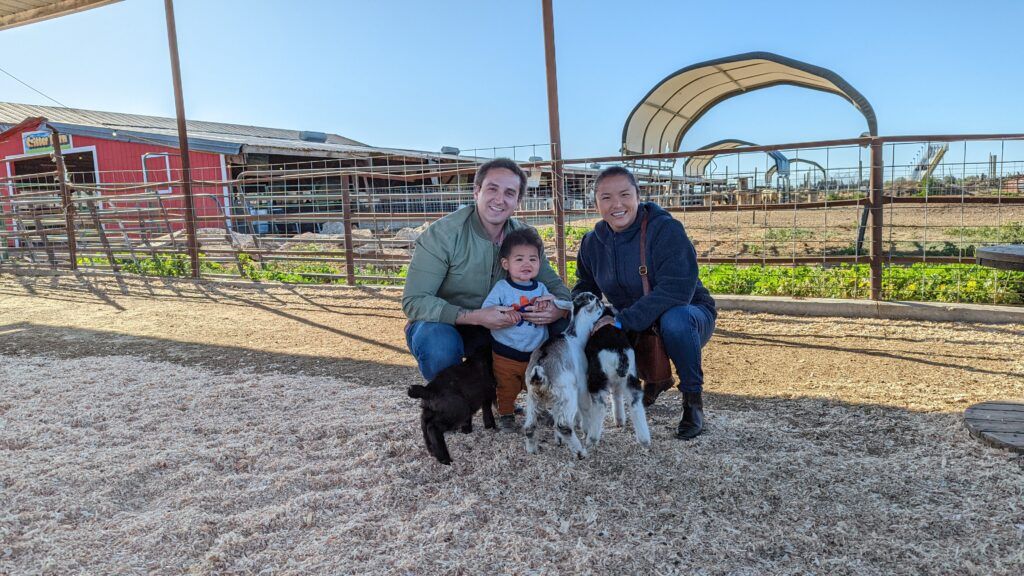 Are You Ready To Work Your Ass Off to Earn Your Lifestyle?
Are you tired of the daily grind? With a laptop and an internet connection I built a small website to generate income, and my life completely changed. Let me show you exactly how I've been doing it for more than 13 years.
You have to be more careful compared to a decade or so ago when the market was still gaining momentum. Choosing a viable niche can be tricky, and it's always recommended to stick to products you understand well enough to be able to market successfully.
You must also take the time to seek out reliable supply partners, especially if you want to maintain good variety in your boxes. If you have what it takes, this can be a very lucrative field to explore.
Can You Make Money with Your Own Subscription Box Business?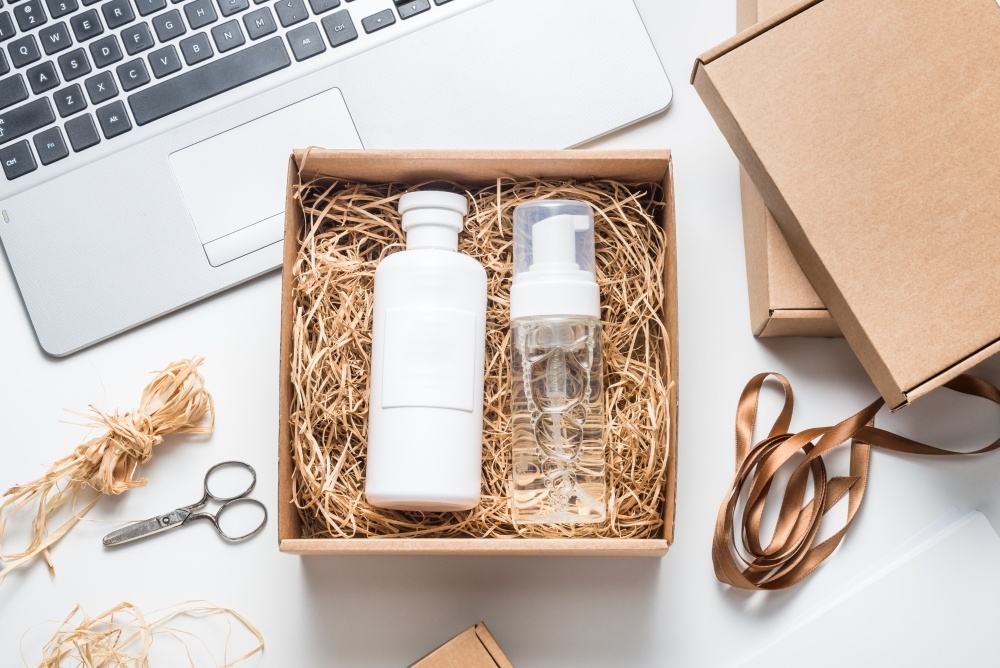 Setting up your own subscription box business can be slow at first, as you'll have a lot of ground to cover. You'll often have to find multiple suppliers to work with, including a couple of backup options. You must also develop a strict schedule and stick to it. Communicating with your customers is also important, especially when you're facing an unexpected delay or another hiccup.
This business model works best if you center it around something you yourself have a passion for. It's not a good idea to start a subscription box for video games if you don't actively play them and don't follow relevant communities and industry developments, for example. You may be able to gather some good ideas for products here and there, but it will ultimately be obvious that you're not as deeply involved in the sector as your customers.
With a market worth over $15 billion, this is a good opportunity to set up a profitable business.
How Much Can You Earn from a Subscription Box Business?
Profit margins vary from one theme to another, but most estimates place them at around 40% – 60%. If you offer an attractive subscription that draws in a good number of monthly buyers, you can easily earn a stable living from this alone.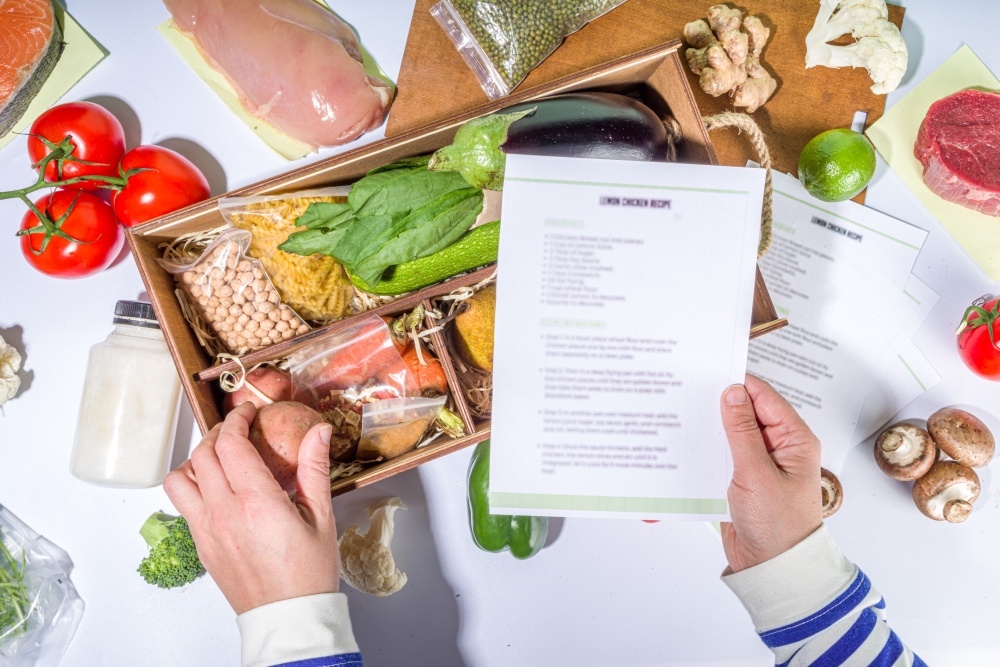 Choosing appropriate pricing tiers is one of the most important factors. Many successful subscription boxes are offered in 2-3, typically starting at around $20 – $30, and going up to $100. For some types of products – especially luxury goods – you can also offer tiers at above $100, but you must have a really solid understanding of your market if you want to go that far.
Scouting out bulk deals will also prove very helpful in maximizing your profit. While you will eventually have several regular suppliers that provide you with most of what you need for each month's box, you should never ignore attractive bulk sales that can reduce your investment even further.
You don't necessarily have to sell those items with your next box – as long as they have a long shelf life (and you've got enough storage space), you can hold on to them for a couple of months until the discount deals go away.
Ideas for Subscription Box Themes
Choosing the right theme is probably the most important decision when starting your own subscription box service. As we already mentioned, it's imperative that you understand the corresponding market in more detail than the average fan/consumer.
You may be able to fake it with some research for the first few rounds, but it will quickly become apparent if you're only doing this for the money and don't have a true passion for the product. Especially if you regularly engage your customers in discussions on social media – which you should absolutely do.
Films & TV Shows
There's never a shortage of fans of films and TV shows to leverage for this type of business. It doesn't even have to be anything broad – you can focus on just one series if it's popular enough. Just take a look at the popularity of Game of Thrones, Breaking Bad, and similar shows. On the film side, Marvel and DC have huge fanbases right now, though these corners of the market might be a little tough to break into.
Games
Games are another popular form of entertainment that can draw in a lot of customers. They also occasionally present opportunities for more interactive items, such as figurines that come with redeemable codes that grant in-game items. The gaming market is huge – its revenue in 2021 overshadowed Hollywood and the entire music industry combined.
Books
If you're an avid reader, you can share your knowledge with your subscribers by sending them new books worth reading every month. The easiest way is to focus on a specific theme – like sci-fi. You can also have a schedule where each month's box contains books by the same author. There are various ways to configure your offer if you want to focus on books specifically, so take a look through your library and try to come up with different permutations.
Clothing
Clothing is a bit tricky, because it often leads to more irregular customers. For example, if you set up a subscription box for t-shirts, someone might subscribe for a couple of months but will cancel afterwards, because most people don't need several new t-shirts every month. This is another area that can benefit from varying themes. You can also combine it with films, TV shows, and games by sending fan apparel.
Food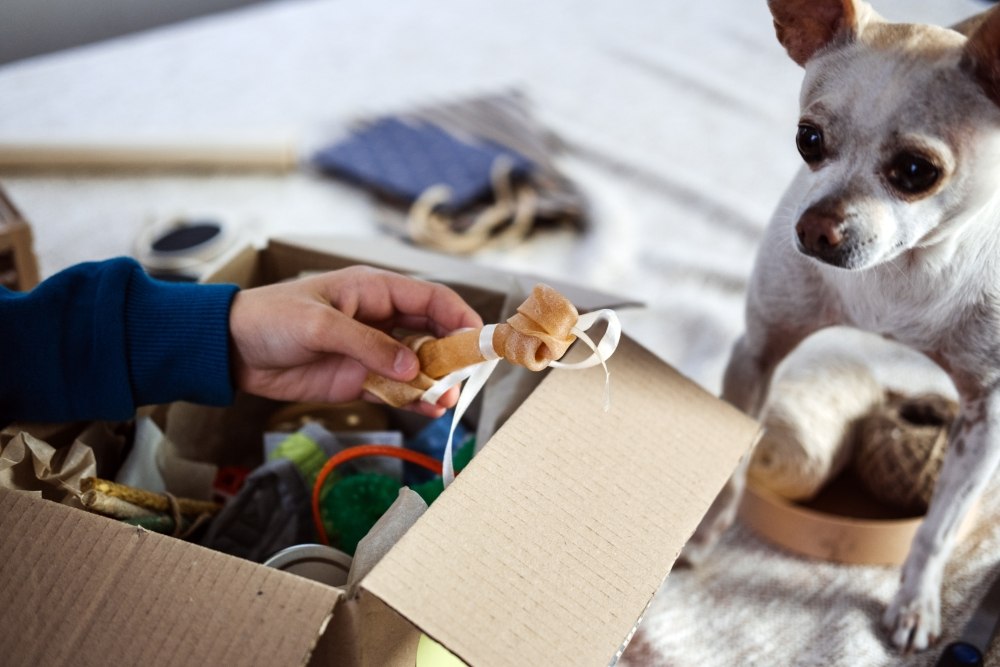 Like in various other business categories, many successful subscription boxes are based on food. Healthy food, unusual snacks, exotic products from all over the globe, meal kits – there are many options to pick from here. Be careful about food handling laws though. Ideally, you should only purchase and sell things that have already been processed and packaged. Even then, you might need to obtain a license for their distribution.
Alcohol
Alcohol is another area with a great profit potential. Fancy whiskeys and wines, craft beers, aged spirits – the list goes on. Like with foods though, you should familiarize yourself with the legal requirements for selling alcohol. Obtaining a license can be costly and comes with various rules that you have to follow very precisely, otherwise you risk facing huge fines.
What Are the Typical Costs of Running a Subscription Box Business?
Despite the attractive profit margins of most subscription box business models, there are still some significant costs associated with running a service like this. You should plan carefully and avoid expanding too fast, because scaling back down can be difficult.
Products
Establishing reliable supply arrangements for your products is going to be the biggest challenge in the beginning. This will vary from theme to theme too. Some items, like promotional merchandise, toys, and clothes can be bought at a nice discount if you watch out for sales.
Others, like alcohol and food, will be trickier in this regard. Food will be especially challenging because of its shelf life, so you won't have many opportunities to buy a lot of it at a discount and resell it a few months later when prices are back to normal.
For these types of products, you should prioritize finding a bulk seller who can offer you good deals for large volumes. Unfortunately, this often requires you to already have an established customer base as otherwise it can be difficult to estimate how much you should order.
Storage
Unless you're lucky to be dealing with items that take up very little space, and also live in a larger home, you're going to have to pay for additional storage. A simple storage unit should suffice for a start, and it will cost you about $200 per month.
Once your operation starts to expand, you might want to look into larger solutions, ideally ones that can work with delivery services so you don't have to personally travel to your store for each sale. A warehouse will cost you around $1 per square foot per month, which includes operating costs.
Packaging & Shipping
Packaging materials can be bought in bulk and are easy to store, so you should always be on the lookout for relevant discounts. Shipping costs are another story. Many services offload those to the buyer, but that will not be an ideal option for all types of products. Additionally, it will impact your sales as many people factor in the shipping costs when subscribing to these services.
The heavier your products are, the more you will have to spend on this. A 30-pound box can cost over $200 if sent via the USPS, for example. With certain types of products – like alcohol in glass bottles – shipping is going to be a major contributor to your overall costs.
Marketing
Promoting your subscription box service is important if you want to take off quickly and avoid running through a few idle months at the start. This is often quite expensive if you want it done right. For example, hiring a SEO specialist to produce optimized content can cost you several thousand per month, depending on what specific options you want to use. PPC (pay-per-click) advertising is also relatively expensive, in some cases costing more than $10,000 a month depending on your desired reach.
Legal & Accounting
It's always a good idea to work with an attorney and accountant for a business that generates a large volume of invoices and other accounting materials, and also exposes you to potential liability risks. Experienced attorneys will cost you between $150 and $500 per hour. The good news is that you'll only have to pay that when you actually use their services.
Accountants fall within the same price range, but they are a guaranteed ongoing cost, unlike attorneys. You can anticipate spending $1,000 – $5,000 per year on accounting services.
How to Find Customers for Your Subscription Box Business?
Customer acquisition is going to be relatively easy if you've picked an appropriate theme with a large enough audience. There are multiple channels you can utilize, and many of them cost practically nothing.
Social Media
If you're running a subscription box service related to any form of entertainment, you should have an active presence on social media. Facebook groups are great for this, as is Instagram, which allows you to show teasers of your boxes and even look into them in depth.
Reddit is another great place to market a service like this. Be careful though – this community doesn't take kindly to perceived impostors who are only trying to promote a product and don't contribute anything meaningful. The best way to approach reddit is to actively post in communities related to what you're promoting, creating useful and informative posts and engaging other users in their own posts.
Occasionally, you can mention that you're running a subscription box service or even make a promotional post about it. But you should maintain a certain ratio to avoid drawing some negative comments. Typically, you should aim to have at most 10% of your posts and comments related to your business. Some subreddits ban self-promotion altogether.
Fan Forums
Fan forums are another great marketing avenue for a subscription box service. Not only are many of them open to marketing and self-promotion, but they may even have dedicated subforums for that. And if you happen to target a more niche community, they will gladly jump at an opportunity to purchase merchandise aimed at them.
Your Own Website
Building your own website is another great way to draw in customers. It's not as complicated as it may seem if you've never done it before, and it doesn't cost much. You can use a platform like WordPress to do all the heavy lifting for you behind the scenes. A domain can cost as little as $10 per year, and hosting will cost around $20 – $50 per month, depending on the kinds of features you're looking for.
Subscription Box Marketplaces
If you want to streamline things a bit, you can look into a service like Cratejoy which allows you to set up your own subscription box store with minimal hassle. They provide marketing services on top of helping you set up your main content, and can draw a lot of sales to your product.
The standard service is free, but you can also subscribe to an advanced tier for $39/month, which gets you your own personalized store, additional customer management tools, and various other goodies.
Frequently Asked Questions
Q: Should I start a subscription box service in a popular or small niche?
A: Both have their advantages and disadvantages. While you'll face less competition in a smaller niche, you may not have enough potential customers to sustain your business for long. On the other hand, larger niches come with more competition and you might have difficulties getting your foot in the door and establishing some market presence in the beginning.
Q: What additional features can I offer?
A: A popular extra feature in some subscription box services is to allow people to order their boxes as gifts, sent directly to their intended recipients. You can offer special gift wrapping and a personalized message to go along with the package itself.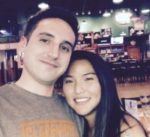 Nathaniell
What's up ladies and dudes! Great to finally meet you, and I hope you enjoyed this post. My name is Nathaniell and I'm the owner of One More Cup of Coffee. I started my first online business in 2010 promoting computer software and now I help newbies start their own businesses. Sign up for my #1 recommended training course and learn how to start your business for FREE!