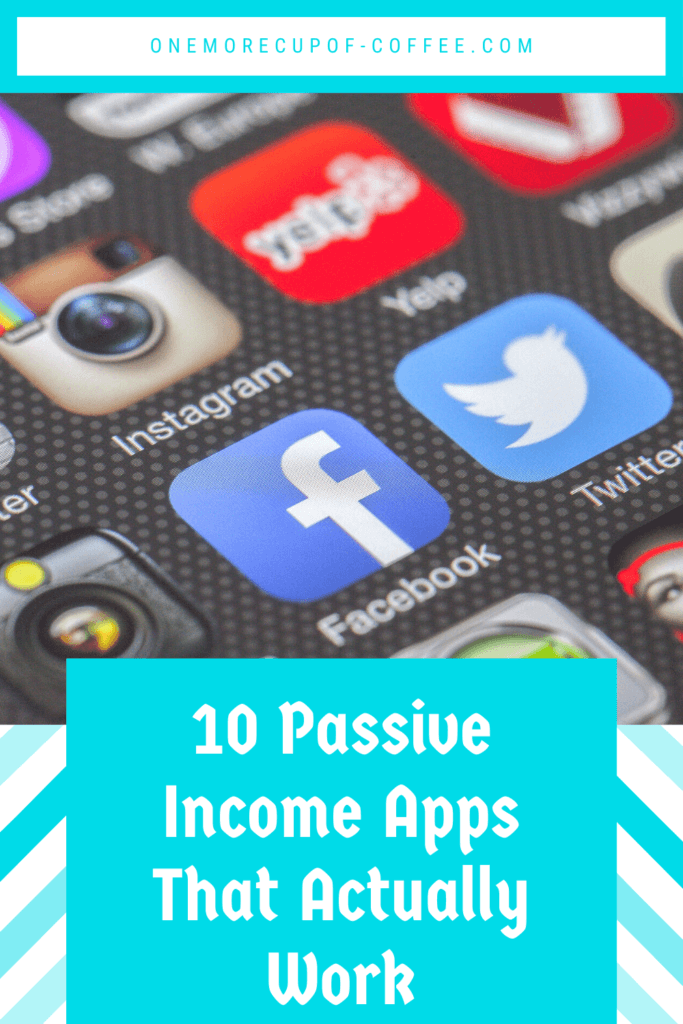 Passive income is one of the ultimate money making goals – and the idea isn't as impossible as it first seems, but to really understand the details, there's a lot of trial and error involved. Especially because a lot of scammers want to make you think that there's a way to make "easy money", the you have to sift through a lot of trash before you can figure out what really gets you closer to your goals.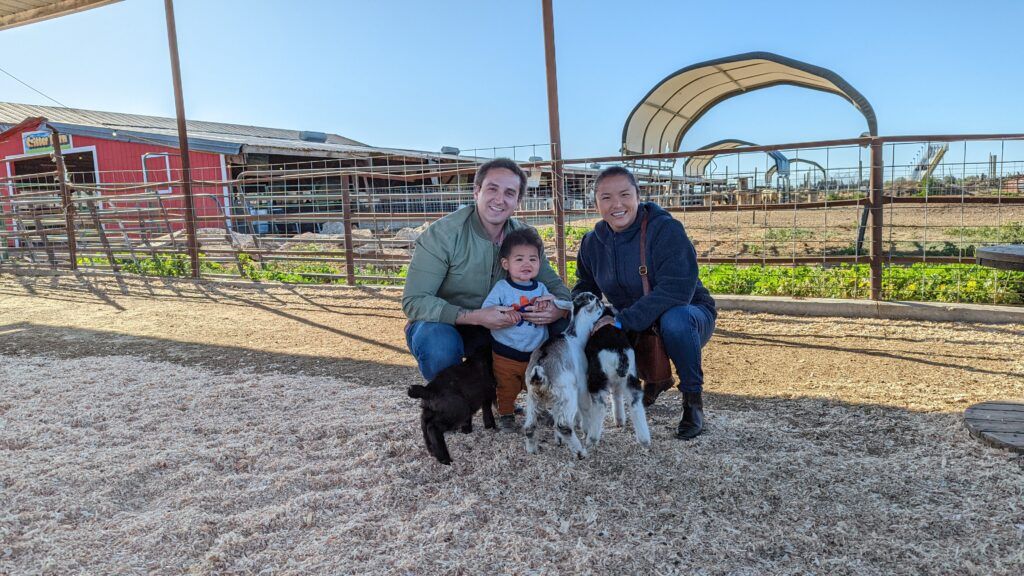 Are You Ready To Work Your Ass Off to Earn Your Lifestyle?
Are you tired of the daily grind? With a laptop and an internet connection I built a small website to generate income, and my life completely changed. Let me show you exactly how I've been doing it for more than 13 years.
Most legitimate passive income business models involve building a business or a system first, and then decreasing your input over time. Other ways to make passive income involve real estate and dividend stock investing, but those are your standard "it takes money to make money" type of things. There are some passive income apps that actually work too though!
As a general rule, passive income apps are a very slow way to earn money. It might take you months to cash out even once. Even so, there are legitimate apps out there, and they do actually pay members.
Technically, I wouldn't call it "income", but there's no better way to phrase it. What else would I call this article? Passive pocket change apps?
While the pay rate is incredibly low, these apps aren't necessarily a scam. Most of the time, you're installing an app that collects details of your online activity, or something similar like a lock screen app. This means that you're getting paid for the data that you provide, so there's a legit transaction happening.
Because these apps have to pass a standards test to get listed on the Apple App Store or Google Play, they tend to be up-front about what they're paying you for. You can read the information that they provide and decide for yourself whether you want to get involved. You can also earn passively in other ways, as you'll see in some of the apps featured on the list.
If you want to earn with little effort, you could also consider rebate apps. These tend to give you a little cash back on purchases. You have to spend money to make anything, so you're not earning in the traditional sense. Still, if you were going to make the purchase anyway, such apps can be worth considering.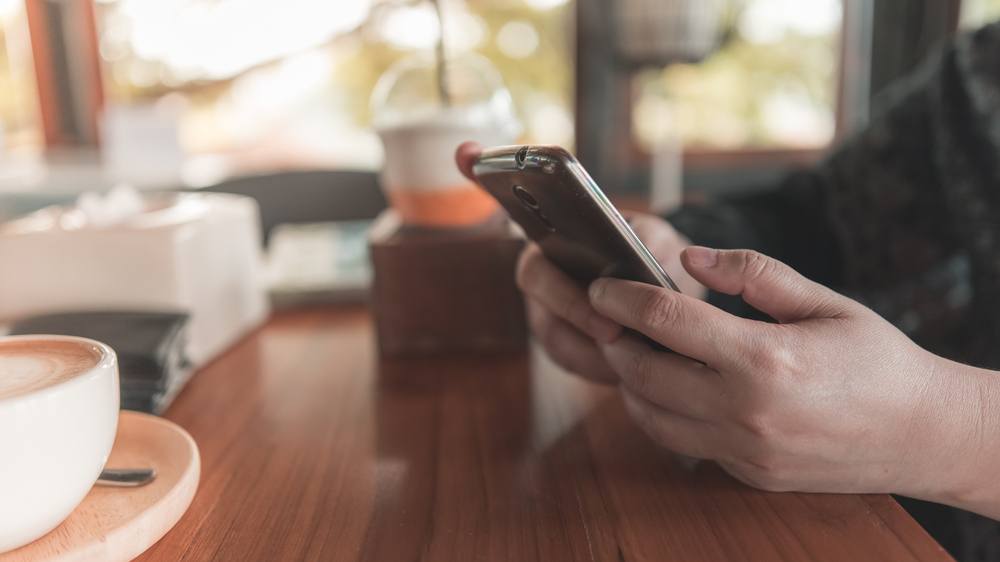 Passive Income Apps
Embee Mobile Performance Meter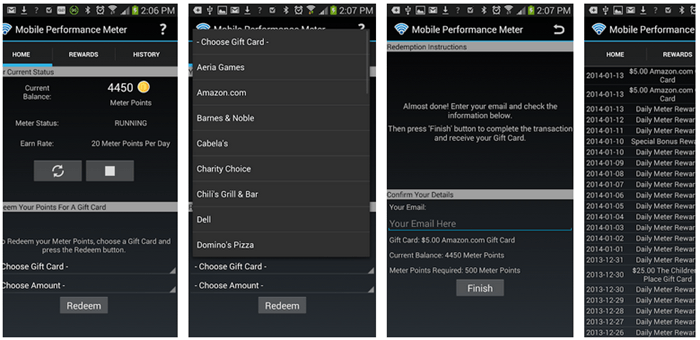 The Embee Mobile Performance Meter app collects data about the way that you use your phone. You are paid in Meter Points, which can then be cashed out for gift cards (including Amazon and Visa gift cards).
When I used the app, it offered 200 Meter Points for signing up, 10 Meter Points per day for having the meter installed and at 50 Meter Points for completing a monthly survey. If we exclude the initial signup amount, then we're looking at around 350 points per month.
The lowest cash out value is 150 Meter Points, which gives you $1. The next is 500 Meter Points for $5. The ratio of Meter Points to dollars remains the same from that point on. It's not an amazing amount of money, but you're doing nothing to earn it and there are plenty of ways to cash out.

SavvyConnect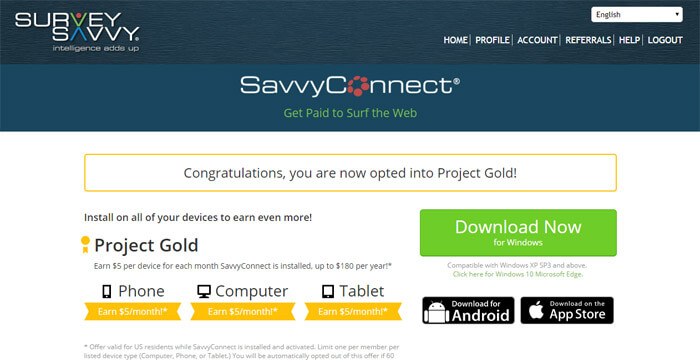 SavvyConnect is an interesting little offshoot of the Survey Savvy website. The app collects data as you spend time online and can even be installed on multiple devices (including laptops).
It is promoted as being an entirely secure approach, one that shouldn't affect your online activity at all. This should mean that you can leave it installed and simply use the internet as you would normally.
I like how you can use the app on multiple devices. This should help your income to add up faster. But, there are caps to what you can earn too. When I first looked at SavvyConnect, the service said that you can earn up to $5 per device per month – up to a cap of $180 per year (which would mean that you're using the app on three devices).
It's not clear if those figures are still accurate, as SavvyConnect doesn't provide many specifics about what you can earn these days. Still, I did find the app easy to use and I didn't experience any slowdowns with it personally.
A maximum of $5 per device per month isn't much money at all – especially if you experience any slowdown issues with SavvyConnect (some people do). Others find that they can't log on or that the app doesn't work with their device. Still, it's passive income and the company does appear to pay members.

PhonePaycheck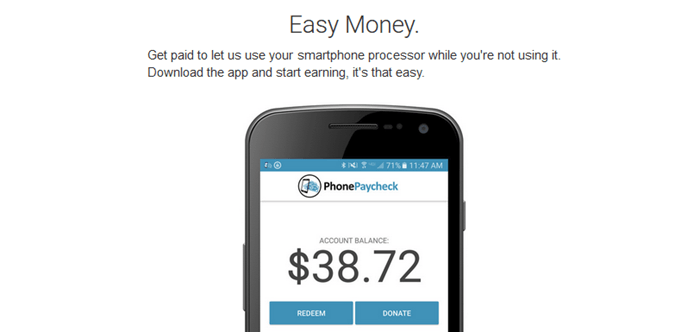 Unlike the previous two apps, PhonePaycheck isn't paying you for data. Instead, the mobile app pays to use the CPU on your phone. The company doesn't really explain what they are using your CPU for, aside from saying that the approach is 'legitimate'.
You only earn through PhonePaycheck when your phone is charging and on WiFi, so you won't normally be earning when you are away from home. Your rate of earning will depend on the device in question and how long you are leaving it plugged in.
You can use multiple devices with PhonePaycheck (as long as they meet the requirements). This could help income to add up fast, if you happen to have an old phone or two that you never got rid of. PhonePaycheck mentions that you could simply leave an unused phone at home earning money constantly.
PhonePaycheck estimates that their top users earn around $80 per year when they use the app overnight or $240 if the user leaves their phone charging 24/7.
Still, there are some limitations. One is that the company has a waiting list. They email people on the list when there is more space, but you might find that you spend a long time waiting.
We're not entirely talking about free money either. The app is using your phone's CPU, so you're going to be using extra energy to charge the phone. The energy use may not be dramatic, but you're not earning a large amount of money from the app either.

MobileXpression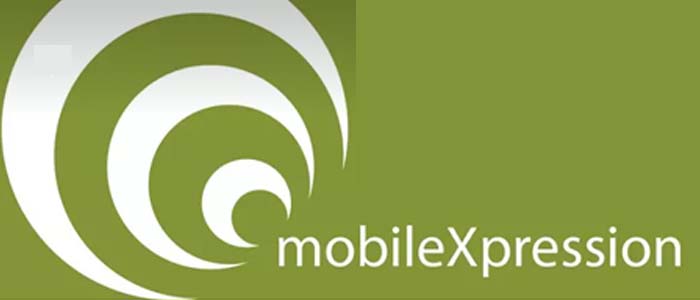 MobileXpression users install an app on their phone that tracks usage. At least, that's the theory. I was never able to make the app work myself, partly because the registration process asks about the type of cellphone that you're using – and mine wasn't on the list.
I'm not the only person to have had bad experiences with the service either. Some reviewers talk about not being able to successfully cash out, even when they have earned the points. Others mention that the app is buggy or that it stops them from using their phone properly.
Even so, some users seem to have earned through the app. Most of these suggested that they earned around $5 in their first month.

Bing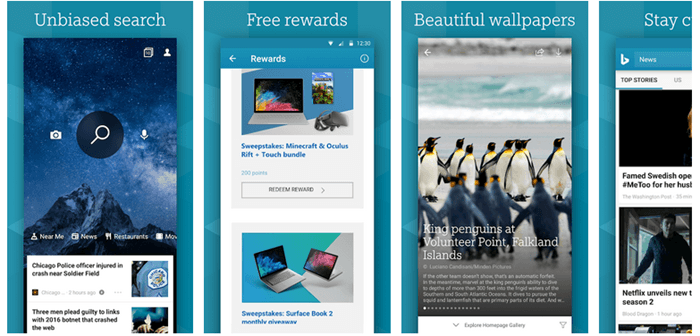 Bing might just be a search engine, but it does provide the chance to make money too. This is done through the Microsoft Rewards Program. You're able to earn points by searching the web using Bing and these points can then be cashed out for gift cards.
The approach isn't as passive as some of the other options on this list, given that you need to regularly search online. But, if you use the internet often anyway, then all you need to do is switch to Bing as your main search engine.
There are various ways to earn with Microsoft Rewards, including offers, quizzes and the chance to earn with some games (particularly Xbox games). Those approaches might help you to rack up points faster, but they're not passive and they're not an option with the Bing app. Instead, the app is just for searching.
Personally, I don't like how slowly you earn points through Bing. You only get five points per search and there's a daily cap of 250 points. It takes 5,000 points to cash out once, so you won't be able to cash out often if browsing is all that you're doing.

Fulldive Browser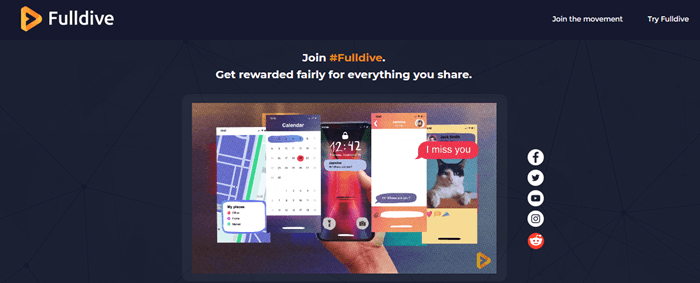 Fulldive Browser is a much more obscure way to search the internet. But, like Bing, the app offers you the chance to earn money while you search.
The browser itself is promoted as being lightweight, private, fully functional, fast and secure. It is also possible to add in your social and news feeds to make your browsing experience more interesting.
The app tends to get very good reviews, but many of the five-star reviews include just a few words of text. That pattern always seems a little shady. To make matters worse, there was a large number of positive reviews made in a short space of time.
I didn't have any problems with the browser when I used it. It felt fast enough and simply searched through Google, so it wasn't too different than other options.
There were various other ways to earn too, like setting up a widget for the app and sharing a Tweet. There was even an option to make 2,500 points for giving the app a five-star rating in the store (which is probably why there were so many weird reviews).
There aren't many options for redeeming your points. An Amazon gift card is the main approach, although you can run with Bitcoin or Ethereum instead. For Amazon, you need 20,000 points to cash out (for $2!). Even if you followed every active approach in the app (as well as just browsing), it would take ages to even hit that first $2 tier.

Panel App

There are a few different ways to earn with the Panel App, which could make it more appealing. The main aspect is location-based surveys. This seems to mean that some people get more surveys than others, depending on where they live and how much they move around.
Members mention that they sometimes get simple surveys about places that they have visited, while others don't get surveys very often at all.
There is also a passive aspect, where you are earning money by sharing your location with the app. You need to have location services turned on for this aspect to work. Annoyingly, Panel App doesn't provide much information at all about the amount of money that you'll earn.
It's also worth mentioning that the app is updated regularly (the last update was towards the end of January 2020). Regular updates are always a good sign.

Achievement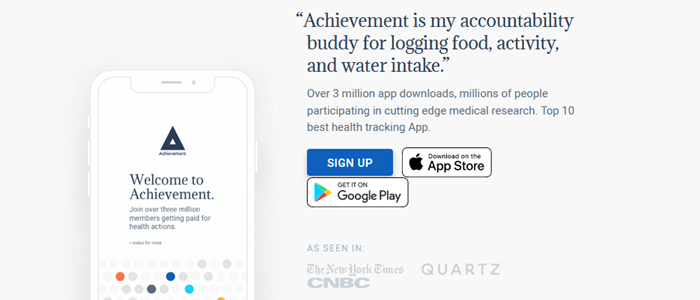 Achievement isn't a passive income app in the traditional sense, but many members do end up earning money passively. The app focuses on tracking health behaviors, such as completing meal logs, walking and meditating. Users earn points for their healthy behaviors and those points can then be cashed out.
The main way to track these behaviors is to connect Achievement with health tracking apps, like Fitbit, MapMyWalk, MyFitnessPal, Stop, Breathe & Think, Samsung Health and many more. Achievement can even connect to some wearables.
If you use any of the apps for your health already, then Achievement would be giving you points without asking anything new from you at all. Some reviewers mention that they don't even need to log into the app very often.
You need to hit $10 in credit to withdraw, which equates to 10,000 points through the app. Withdrawals can be made through PayPal or direct deposit.

Sweatcoin

Sweatcoin is another app that could be passive for the right person. This time you're basically making money for the steps that you take. The app tracks your steps, so there isn't much active work for you to do at all. You basically just need to install it and then go about business as usual.
You earn 0.95 SWC (Sweatcoins) for every 1,000 steps that you take outside. There are also daily rewards, for simply logging into the app and watching an ad. These will generally earn you 1 SWC.
The app has multiple subscription tiers. The free version allows you to earn up to 5 SWC a day and caps you out at 150 SWC each month. You need to sign up for a paid subscription to earn more than this.
Thankfully, the subscriptions cost SWC rather than actual currency, so there's no risk of losing money.
Sweatcoin is often criticized because most of their rewards are discounts or fitness-related items. This is generally true, but there are also financial rewards – if you're prepared to save for them. For example, a Marathon Offer that sometimes pops up allows you to get $1,000 cash (for 20,000 SWC!!).
This means that you can earn real money through the app. Just don't expect to do so quickly. You'd need to be doing a lot of walking each day to get the SWC that you need. Even then, it would take a long time to get to the point where you could cash out.
Brave Browser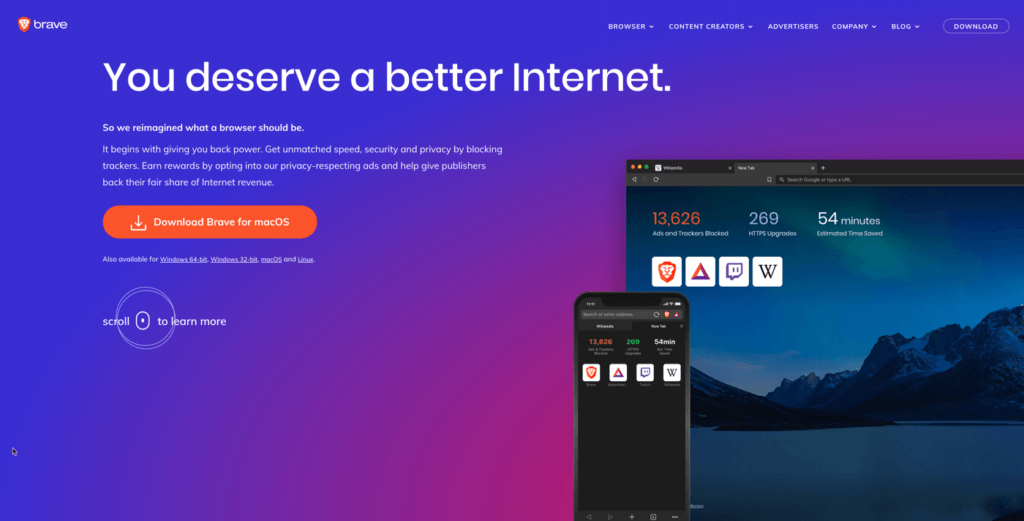 Brave is a new internet browser that pays you just to surf the internet. I've personally tried this one, and actually did get paid.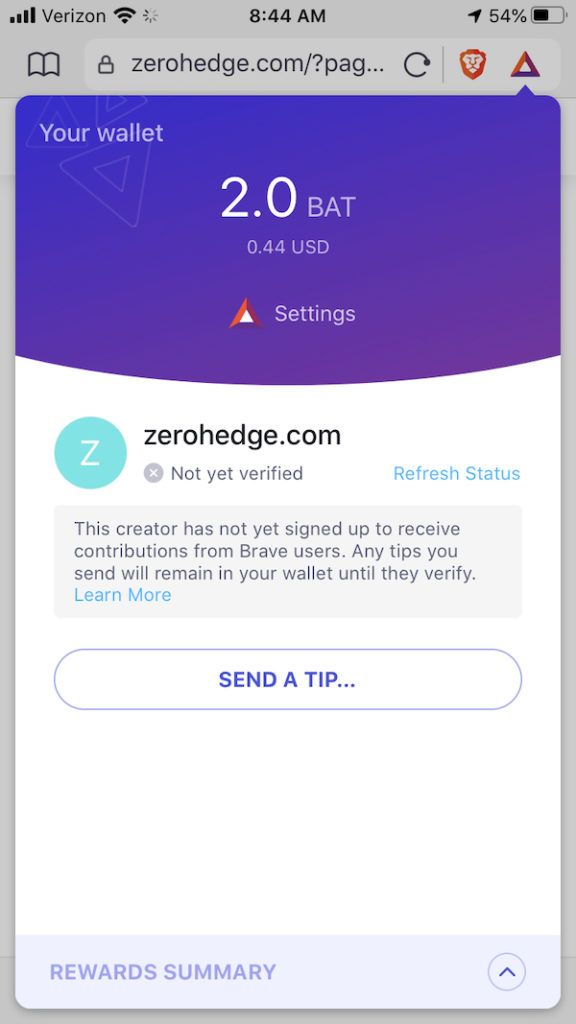 You can see it was only $0.44 USD, but the good news is that I didn't even try to get paid. I just like using the web browser!
With Brave, you get paid for browsing websites, and every once in a while the app shows you an ad. This might not fit perfectly with the definition of "passive income" because you have to be looking at websites (any website you want) to actually earn money, but since most of us are glued to our phones looking up stuff all day long, it's pretty dang close to being passive.
The main hurdle to getting paid with the Brave app (works on desktop too!) is that they pay out in the BAT token, which is a cryptocurrency. This crypto is based on the Ethereum blockchain, which you might have heard of. To actually use your BAT tokens as your local currency like USD, CAD, or GPB, you'd need to exchange them for another cryptocurrency first. For example, you can't just go BAT > USD and withdraw the money to your bank.
You'd have to exchange it for Bitcoin, then exchange Bitcoin for USD, then withdraw the money into your bank. To do all those moves, you then need access to a crytpo exchange, like Coinbase, which is another step in the process.
Considering there are fees for the exchanging of one cryptocurrency for another, I recommend saving up enough BAT in your Brave browser before doing those next steps.
Alternatively, you can just exchange BAT for Bitcoin, then buy something with Bitcoin online!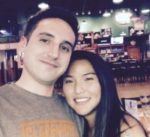 Nathaniell
What's up ladies and dudes! Great to finally meet you, and I hope you enjoyed this post. My name is Nathaniell and I'm the owner of One More Cup of Coffee. I started my first online business in 2010 promoting computer software and now I help newbies start their own businesses. Sign up for my #1 recommended training course and learn how to start your business for FREE!