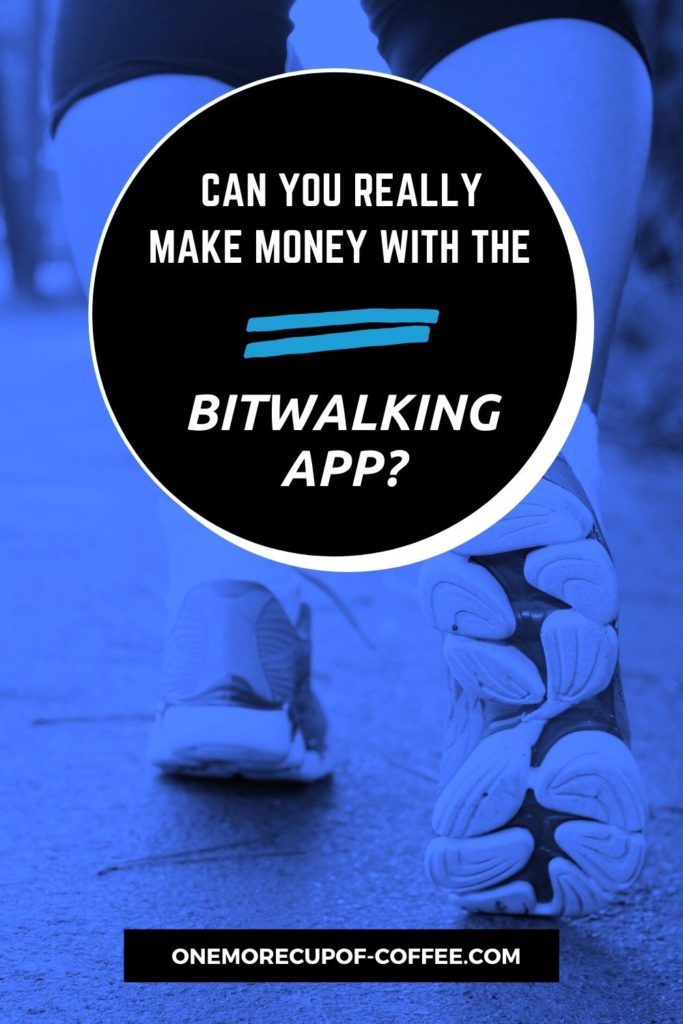 I had never actually heard of Bitwalking before I downloaded it to write this review—so what you are about to hear is my completely new and unbiased opinion of it. Can you really make money with the Bitwalking app? This was the question I sought to answer.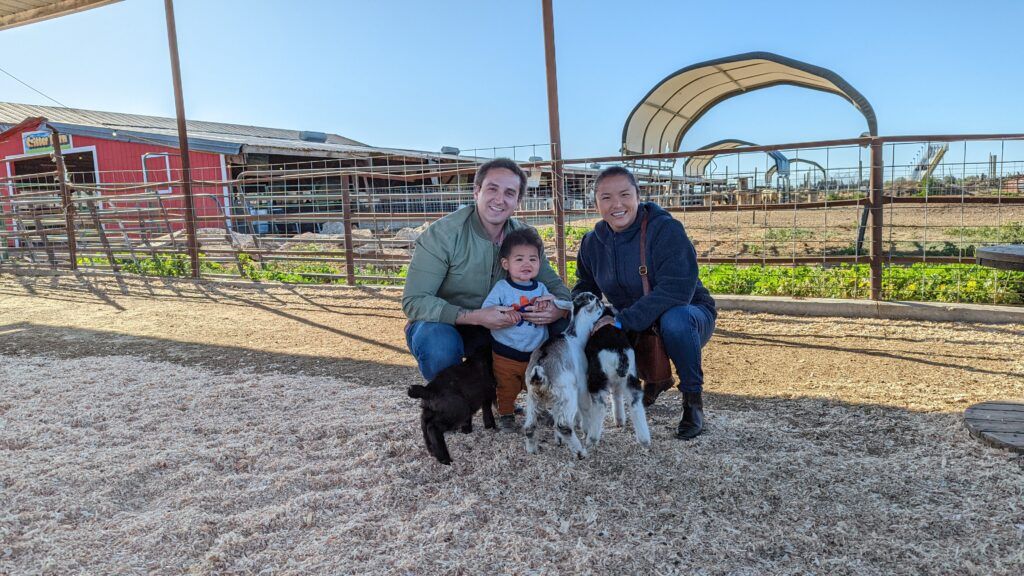 Are You Ready To Work Your Ass Off to Earn Your Lifestyle?
Are you tired of the daily grind? With a laptop and an internet connection I built a small website to generate income, and my life completely changed. Let me show you exactly how I've been doing it for more than 13 years.
So I downloaded it and gave it a try.
Here's how it worked.
Making Money With The Bitwalking App
To begin with, let's take a closer look at Bitwalking itself.
Honestly, I wasn't even sure what Bitwalking was at the beginning of my test. I watched the intro video—which followed a man who was walking around with cool music playing in the background.
As he walked, he kept adding accessories to himself (sunglasses, a jacket, etc.), so my initial guess was that Bitwalking was an app that somehow pays you for walking around.
I turned out to be pretty right about this guess, too!
At the end of the video, this tagline was displayed…
Bitwalking: The New Global Currency
The app had a 3.4 star rating on the Google Play Store, which isn't that good, in my opinion. Most of the reviews were 5-star reviews, but there were A LOT of 1-star reviews—so it was apparent that not everyone who downloaded it was thrilled with it.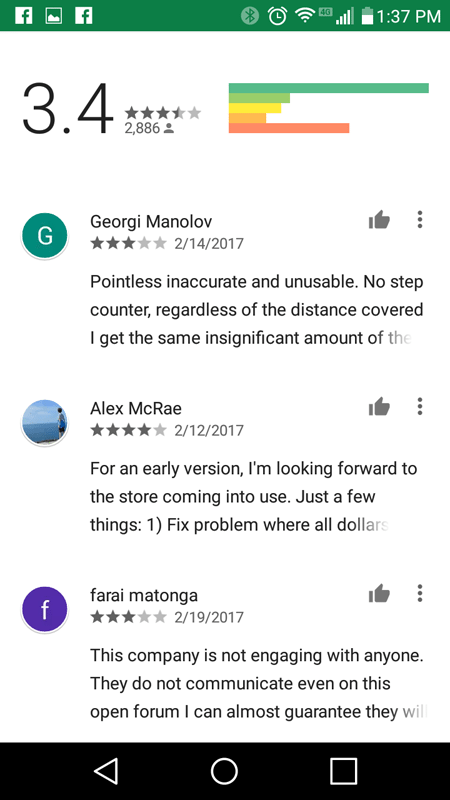 Registering On Bitwalking
Registering on the app was pretty straightforward. I needed to share my email address, create a password, and put in my phone number so that they could text me an activation code. I typed this in, and clicked 'done.' After that, I was ready to go.
Next, it told me that it wanted to view my activity information and data in Google Fit. I had the option to either allow or deny this function, so I denied it.
When I did, though, it gave me a message that told me that the app failed to connect to Google Play services, and wouldn't work. So I went ahead and retried, chose my Google account, and this time allowed it to view my Google Fit data.
This time it worked like a charm… so I guess you need to allow this feature to get it to work.
I was greeted with a screen that I assumed was the home screen. It looked like this.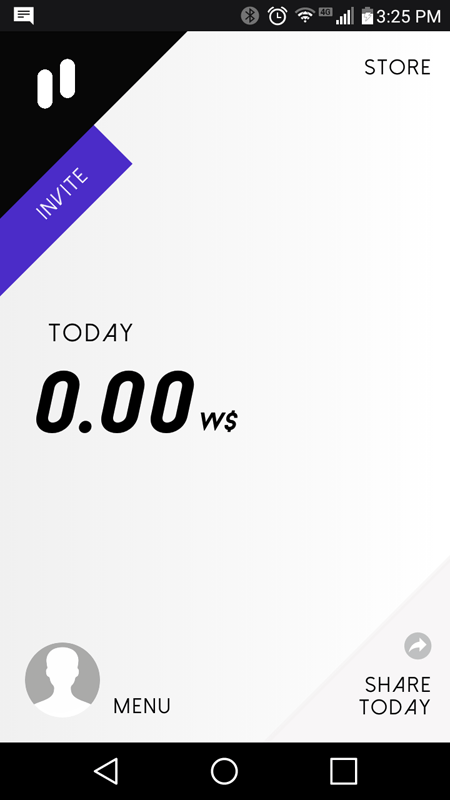 Taking A Look At Bitwalking
Now that I was inside of the app, I decided to take a look around. I started by clicking on the Menu button.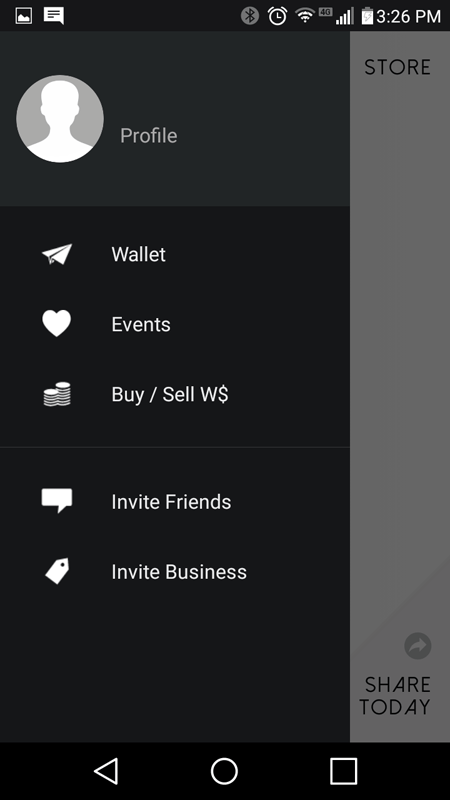 Once here, I tried to click on the Wallet tab—but was then directed to complete my profile on a screen that looked like this…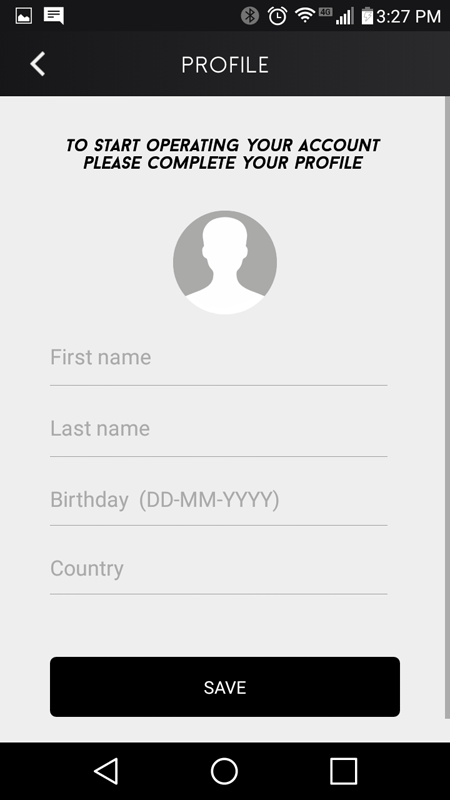 I finished this up, which took about 30 seconds… then proceeded to take a look around within the Menu section of the app. I also got an email to verify my email, which I did.
In the WALLET section of the menu, I found a screen that looked like this.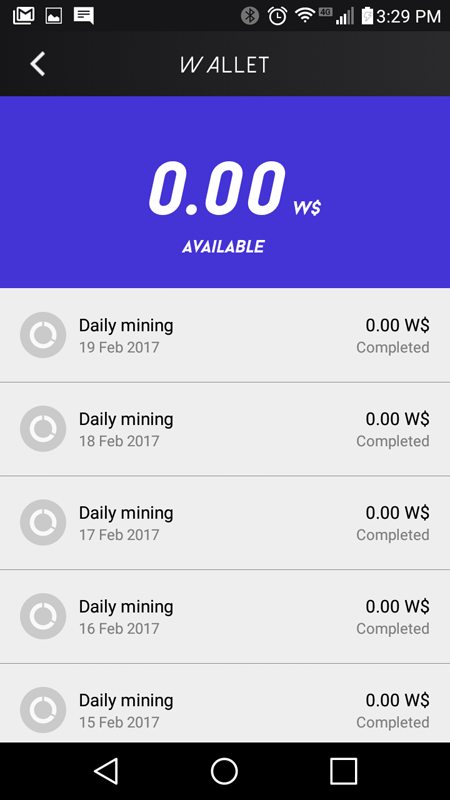 I was beginning to figure out what was going on. There was also a Share Today function that would allow me to share my progress on social media, as well as a Store section (I will talk more about the store in a moment).
How Bitwalking Actually Works
Bitwalking basically generates what they call Walking Dollars (W$) with every step that you take… so the app does indeed pay you for walking.
I checked the company website (bitwalking.com) to try to figure out exactly how and why they pay people for walking. On their website, they talk a lot about inequality and how everyone's effort should be valued the same… but this didn't necessarily answer my question.
My best guess is that they sell your walking data to third-party companies to find out where the most popular places are for foot-traffic in any given area—but I will be honest, this is just speculation. I have no idea how this company actually makes money.
But I did decide that it was time to perform a test—so I put on my walking shoes and hit the sidewalk for a little stretch-of-the-legs, to see if I could generate any Walking Dollars of my own with the app.
My Bitwalking Test
My test was admittedly brief. I walked about 2 blocks down my street to a Church on the corner, then checked the app. I hadn't yet earned any W$. Actually, I didn't have any progress of any kind recorded in the app, which seemed weird to me. I checked to make sure that my location services were turned on, which they were.
So I turned the app off and back on again. This time, it registered that I had made some progress… so if you end up using it and can't see any progress, you might need to just turn it off and back on again.
Here is how much I earned walking down to the Church and back—which was about a total of 4 city blocks. Not that far, to be honest.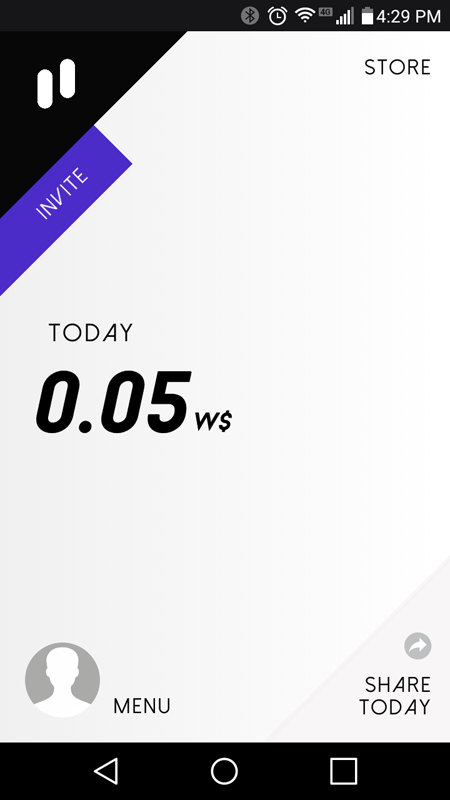 So far, the app was working well. It didn't hinder my phone usage, and it seemed to track distance relatively well. I read on some reviews that some people didn't like it because distance seemed arbitrarily recorded, not based completely on steps taken.
I guess I can't really comment on this, but I can say that I didn't really feel slighted in any way by the recorded distance. I didn't walk very far, and didn't earn very much. It seemed to make sense to me.
Cashing In Your Bitwalking Walking Dollars
I clicked on the Store part of the home screen to find out how I could cash in my W$, only to come to a screen like this…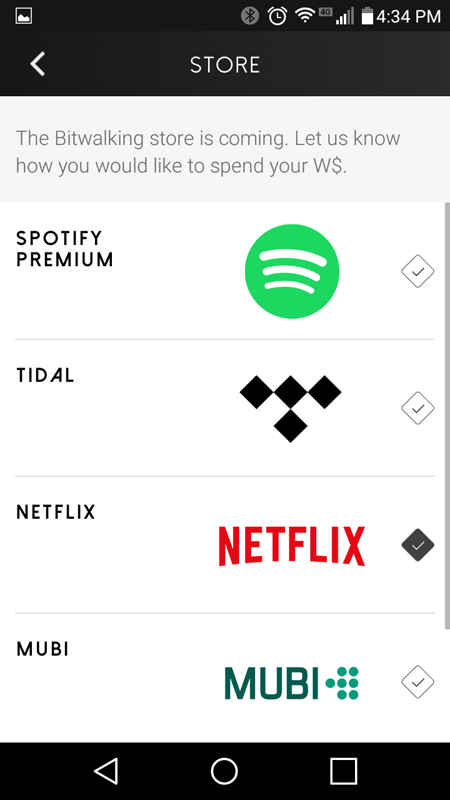 This was a bit disheartening to me. Apparently, for some reason that I was not yet aware of, I couldn't even access the store… which seemed almost ironically counter-intuitive. Like… why would I even want to download this app if I couldn't access the store? (Side-note. As you can see, I voted for Netflix, just in case anything changes in the immediate future!)
Back in the Wallet section of the hub, I clicked on the 'Buy / Sell W$' tab to see if I could at least sell my W$. I was greeted with this screen… which only further fueled my pointless-post-app-download-paranoia.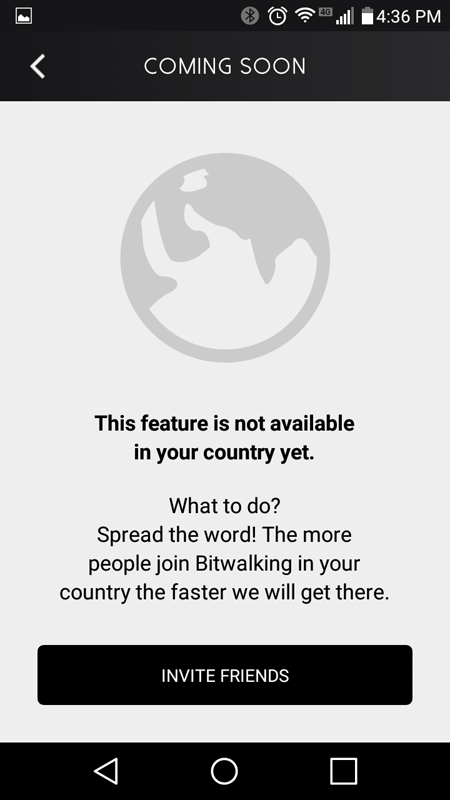 Was Bitwalking, at this point in time, literally pointless for me to use?
I decided to take to the internet to find out.
Researching Bitwalking Online
I took to Google-search to answer my questions about the app—and seemed to find what I was looking for in the Bitwalking Wikipedia article.
Granted, not everything Wikipedia says can always be taken for complete and total truth (that doesn't mean that I don't love Wikipedia—because I do). But I did find what seemed to be answers to my questions.
Here, it said that the app is only currently available in the UK, Japan, Malawi, and Kenya. It also said that you need to walk approximately 10,000 steps, or 5 miles, to earn a Bitwalking Dollar.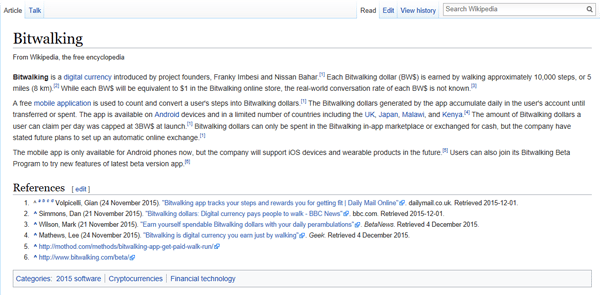 So yes. At this point in time, it would seem that for me, a person living in the United States, there is little reason to use Bitwalking. Also, with no real access to the store, it was difficult for me to find out exactly how I might, in the future, be able to cash in my W$ for real currency, merchandise, or the like.
Obviously, someone living in the UK could stand to make much better use of this app than I could. But for me, there wasn't much to hope for at the moment.
If you're in the US or another not-available country, and want to try to earn some side cash doing small tasks online then Swagbucks is the way to go. There are also other ways to earn money for fitness-related tasks, such as the Achievement app and the Pact app.
Conclusions About Bitwalking
The app works well. I felt like it recorded my distance-walked pretty accurately. The interface and design look attractive, and I really like the concept. I walk a lot, so an app like this could, in theory, be very beneficial to me.
But there were also some problems that were simply too great for me to ignore. First of all, the app store literally isn't available in my country. This means that I could accumulate W$ in the hopes of gaining access to the store at some point in the future—but I am not sure when that would be.
And there is always the chance that the store will never open in my area—which would not necessarily make using the app a waste of time, but it would make earning the W$ a waste of time, because I would never be able to spend them.
Could you make decent money walking around and using this app if it were available in your area?
It would depend on how often you walked. It seems like it wouldn't generate that much, to be honest—so that's kind of a downer.
But it's also free money, really… just for walking and having it downloaded on your phone.
I love the concept, because getting out and being active should be encouraged—but this app just didn't make it happen for me. I might have been tempted to leave it on my phone if I could spend the currency in the store, but I still probably couldn't count on earning enough to really make it worth my while to mess with it.
Our Final Thoughts on Bitwalking
Should you download it onto your phone?
The Bitwalking App Review
Honestly, there are tons of various apps that claim to help you "make money", but really there are two facts to consider. 1) Most of them don't actually work. 2) If you can make money, it's not going be very much. If I'm going to spend any amount of time working online, I want to be working for myself by building my own profitable website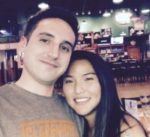 Nathaniell
What's up ladies and dudes! Great to finally meet you, and I hope you enjoyed this post. My name is Nathaniell and I'm the owner of One More Cup of Coffee. I started my first online business in 2010 promoting computer software and now I help newbies start their own businesses. Sign up for my #1 recommended training course and learn how to start your business for FREE!