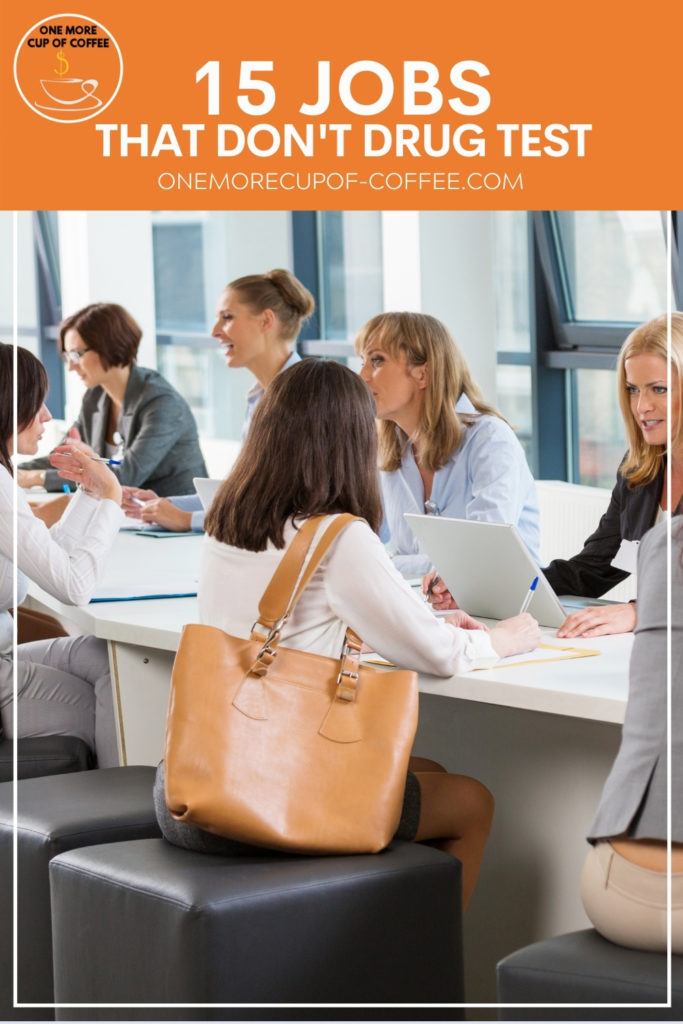 0
What kind of jobs are there that don't drug test? Is drug testing unethical or even appropriate? Drug testing has been a hot topic for debate for several years. And if you've landed on this article, then you might share the same thoughts or questions. In that case, know that there are several jobs that don't drug test its employees. The better question is – are they decent jobs? As in, will they support you and your family? Or are they just the dog-sitting-type jobs for hustling on the side?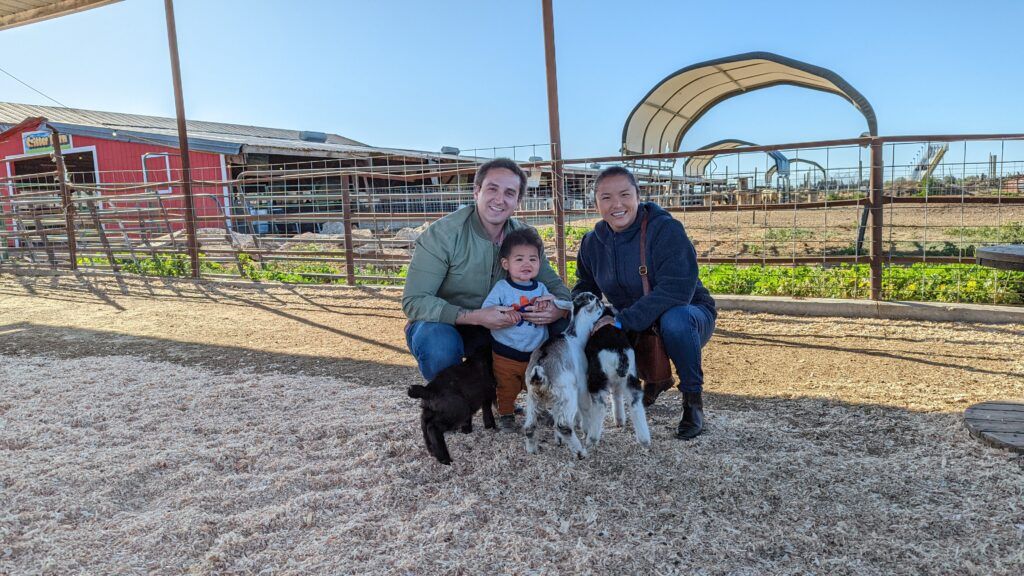 Are You Ready To Work Your Ass Off to Earn Your Lifestyle?
Are you tired of the daily grind? With a laptop and an internet connection I built a small website to generate income, and my life completely changed. Let me show you exactly how I've been doing it for more than 13 years.
The types of jobs that might require you to undergo drug testing are typically those that demand some sort of operational responsibilities. So jobs that require you to operate machines, lift heavy loads, or any type of job that involves safety will likely require that you submit to a drug test. Another type of job that might require drug testing are high-level jobs in the business and legal sector and jobs within healthcare.
On the flip side, that doesn't mean there aren't jobs that don't drug test in these same categories. It's just not likely. The types of jobs that don't drug test will fall more into the creative arts and tech industries; fashion, entertainment, design, web development, writing, etc. Jobs in these industries are generally less controlled than jobs fulfilled by fortune 500 companies. Then, of course, you have jobs that don't require drug tests like work from home jobs and jobs in the freelancing or blogging community.
No matter what your purpose is for searching for a job that doesn't drug test, here are fifteen jobs that have been known in the past to not submit their new or current employees to a drug screening.
Note: I say not likely because each job is unique and varies based on position, location, and employer. Large companies are more likely to drug test than small businesses.
15 Jobs That Don't Require A Pre-Employment Drug Screening
Writer
Graphic Designer
IT Jobs (i.e. Web Development)
Cosmetologist
Video Game Designer
Fashion Designer
Online Tutor
Photographer
Bartender/Server
Virtual Assistant
Walmart
Apple
Microsoft
Facebook and Twitter
Starbucks
Most Popular Jobs That Don't Drug Test
1. Writer
Writing is one such job that doesn't drug test. Most writers are freelancers anyway, meaning there's no need for a drug screening seeing as you'd work for yourself! There are many online writing jobs available that you can find on platforms such as Upwork or Fiverr. In case you land a job for an in-house writing position, be sure to check the rules of your prospective employer.
The neat thing about writing is that it's an accessible job for most people. Even if you're not a gifted wordsmith, you can get paid to write. Clients are looking for all types of writers – storytellers, copywriters, proofreaders, product description writers. When it comes to writing, a little practice goes a long way. Writers who are just starting out can earn $10-15 per 500-1,000 word article. If you consider it takes approximately 1 hour to research and write an article of that length, then that's a $10-15 per hour salary. Not half bad for a beginner!
2. Graphic Designer
The same goes for graphic designers, although there are many in-house graphic design jobs available on top of freelance graphic design or remote jobs. In any case, unless the employer is a large conglomerate company, it's highly unlikely you'd need to undergo a drug test.
3. IT Jobs (i.e. Web Developer)
Web development and web design are two jobs that don't normally drug tests. The IT industry in general isn't known for drug screening its employees. Web developers make good money and can work with a small firm or are self-employed and can work from anywhere.
4. Cosmetologist
Hairdressers, nail technicians, makeup artists… These types of jobs are known to not administer drug tests. In fact, it's one such industry that's on the lower percentage scale for likeability to impose drug screenings on new or current employees. There's only a 3% chance that you'll get drug tested while working as a cosmetologist.
5. Video Game Designer
Video game designer jobs normally don't drug test. The responsibilities of a video game designer are to create and design characters, puzzles, and animation in addition to writing code, programming, or managing projects. Jobs in the gaming industry aren't known to drug test. If they were, it's possible there would be a sudden decline in overall "creativity" from the animators. If you have a passion and talent for video games, but not programming or design, you could consider starting a video game website and earn money that way.
6. Fashion Designer
Fashion design is another job that doesn't drug test. Whether you work for a small design studio or for yourself, it's unlikely you will be drug tested. Of course, each job varies. But in this industry, it's not likely. Fashion designers earn decent money creating and assisting with the production of apparel. Alternatively, if you have a knack for creating functional and beautiful spaces, then interior design is another job opportunity that doesn't drug test.
7. Online Tutor
Whether it's tutoring in various subjects or teaching ESL, online tutoring jobs don't drug test. There is a high demand for online tutors for foreign children and adults. So if you speak English fluently and have the basic teaching skills, then consider a tutoring job online! Not only do you get to work from anywhere, but you also don't get drug tested and the pay is fairly decent. You can earn between $10-20 or more just by tutoring in a specialized subject or by teaching English online (even without a degree).
8. Photographer
Photography, like writing or design, is a specialized skill that you can learn and turn into a viable career. There are many full-time professional photographers who earn great money shooting, editing, licensing, and selling their photography. You can work for yourself as a freelance photographer in nearly any sub-niche you can think of – portrait photography, event photography, product photography… You name it! Plus, it would be extremely rare should you ever be asked to do a drug test in the photography business.
9. Bar and Restaurant Server
The bar and restaurant industry is probably one of the better options for jobs that don't drug test. Whether you're a bartender, waiter/waitress, or chef at your normal mom-and-pop eatery or bar, you aren't going to get drug tested. A friend of mine has worked as a server for years, at a variety of establishments, and she can vouch for this! The only exception is if you work at an exceptionally classy restaurant in a hotel or popular chain – then drug testing might be mandatory. Plus, bartenders make good money!
10. Virtual Assistant / Social Media Manager
Lastly, one of the fastest-growing jobs that don't drug test is that of a Virtual Assistant. Virtual Assistants (VA's) are self-employed remote workers who assist, create, and manage content for clients or perform administrative tasks. A prime example of a VA is a Social Media Manager who works with clients to create, schedule, and manage content to grow the clients' social media platforms.
A job as a VA not only pays well, it's a job that can be learned quickly. Everyone has a basic understanding of social media. If you make an effort to go beyond what most people know and learn how to market and grow an account, you'll be surprised at how fast you can scale your earnings as a VA. Like any other self-employed jobs, no one is really concerned about your medical or recreational use of drugs.
That's why if you are in need of a job that doesn't drug test, you should consider gaining the skills necessary for one of the above online jobs first. There's always a chance, although it may be unlikely, that a prospective employer in the IT, food, or design industry will require drug screenings. But if you work for yourself or remotely, the chances of that drop dramatically to practically zero.
Fortune 500 Companies That Don't Drug Test
Most large companies and businesses will require drug testing. But amid those, there are a few fortune 500 companies (an annual ranking of the 500 largest companies in the US), that don't drug test. You might be surprised at which ones do and don't drug test!
11. Walmart
Since Walmart is the largest retailer in the world, they are also one of the largest employers too. That means a lot of first-time employees wonder if Walmart drug tests or not. Apparently, Walmart does not require pre-employment drug testing unless it is for a position that is "safety-sensitive" (i.e. jobs in the Maintenance, Warehouse, Deli, Pharmacy, or Lawn and Garden departments).
12. Apple
Apple doesn't drug test its employees. According to Apple's drug and alcohol policy, what you do in your personal time is your business. But they are strict to note that Apple is a drug-free workplace and any use, distribution, or possession of drugs will require disciplinary action including termination of employment.
13. Microsoft
When people question where Microsoft drug tests or not, there's always an answer of "No" followed by a story of how Bill Gates once said over 25 years ago that if they were to drug test "they'd lose half their senior execs." It is unclear as to whether or not Microsoft drug tests in 2020, but most sources say they don't!
14. Facebook and Twitter
Facebook and Twitter are two more tech giants that don't drug test their employees.
15. Starbucks
Starbucks is known to not drug test its employees. After all, it would be somewhat hypocritical if they did seeing as they sell thousands of Venti-sized drugs in liquid form to people every day – coffee!
Are you starting to see a trend?
Most of the companies that call Silicon Valley and the Golden State home don't drug test their employees. Instead, they've adopted a "don't ask, don't tell" policy because, how are you supposed to drug test employees when the labor market is a bunch of young, tech-savvy hipsters who live in a state where marijuana is legal?
Which Jobs That Don't Drug Test Are Best?
If you are really set on landing a job that doesn't drug test, your best bet is to seek for jobs you can do online. Working for yourself, as I do with affiliate marketing, allows you to create your own lifestyle as you please. This is by no means an encouragement to use drugs and lounge on the couch all week. But if you are having a hard time finding work that doesn't drug test, then the above options are good starting points!
One of the best job opportunities of the decade is working online. The online world is a "wild west" where anyone can start a business regardless of your age, race, education, or background.
The thing that matters most is that you are motivated and persistent. Even total newbies can earn money online by starting a simple website and putting some advertising on it.
I've been working online since 2010. You can learn how to do what I do in just a few weeks, and earning a full time income of over $10,000 per month is absolutely doable with consistent effort!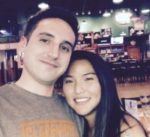 Nathaniell
What's up ladies and dudes! Great to finally meet you, and I hope you enjoyed this post. My name is Nathaniell and I'm the owner of One More Cup of Coffee. I started my first online business in 2010 promoting computer software and now I help newbies start their own businesses. Sign up for my #1 recommended training course and learn how to start your business for FREE!