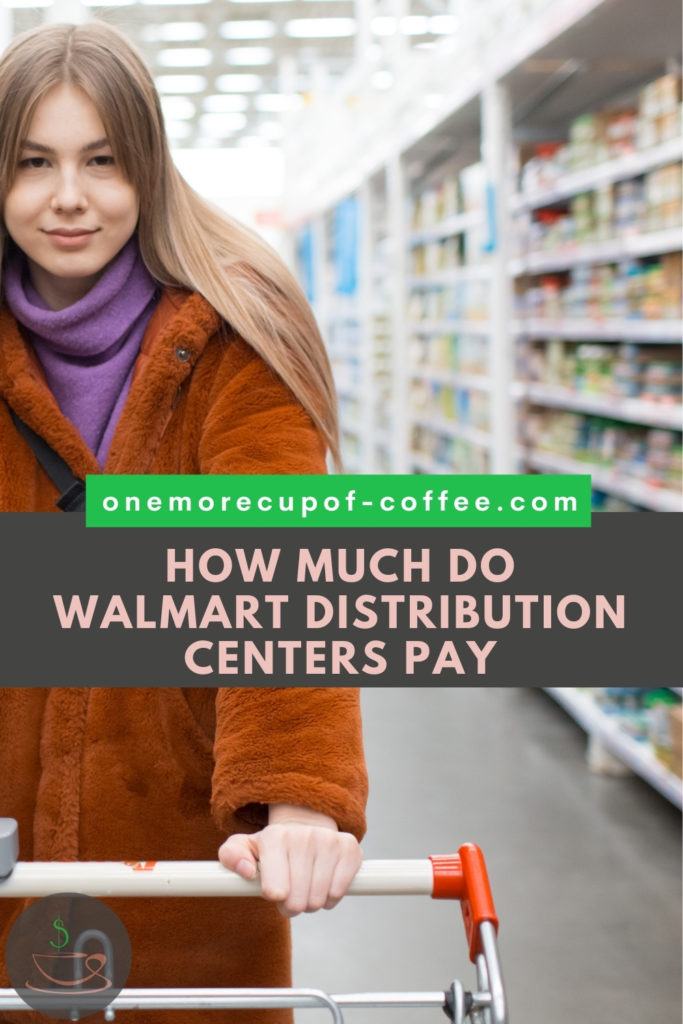 Chances are, you've never been inside a Walmart distribution center. And yet, that's where most, if not all, of the Walmart merch you purchase online comes from. Not your local neighborhood Walmart. Working for Walmart in the store as a grocer or service assistant looks completely different than in a role from any of the Walmart distribution center jobs there are. Not to mention the salary is different too! Walmart distribution center jobs tend to pay higher per hour. But not without demanding your grit and sweat in exchange.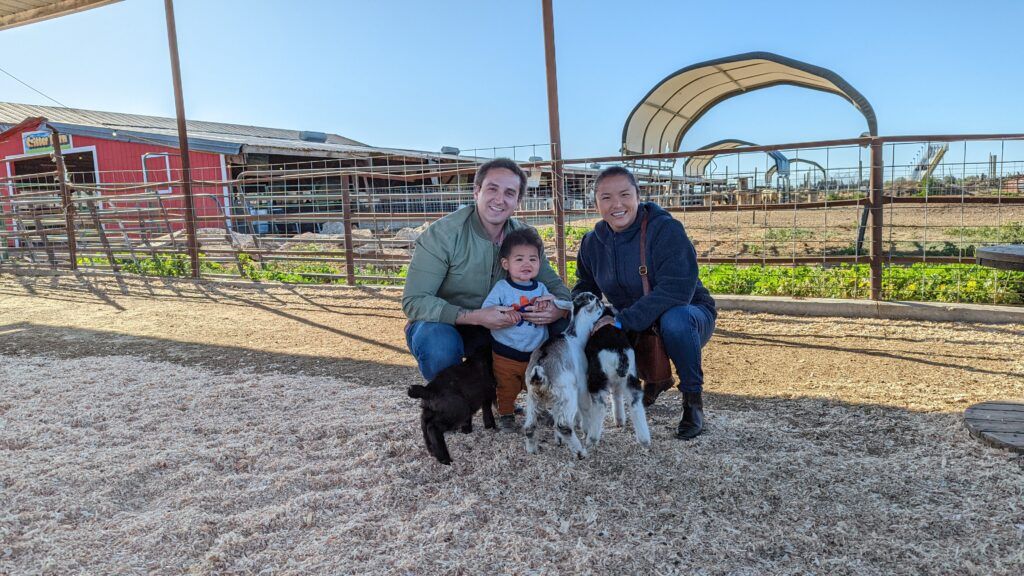 Are You Ready To Work Your Ass Off to Earn Your Lifestyle?
Are you tired of the daily grind? With a laptop and an internet connection I built a small website to generate income, and my life completely changed. Let me show you exactly how I've been doing it for more than 13 years.
Walmart distribution center jobs will require you to work in a fast-paced environment lifting heavy loads while performing multiple tasks. If that sounds like your kind of work, keep reading.
Whether you just recently got laid off due to the ongoing pandemic or because you are craving a career change, here is everything you need to know about Walmart distribution center jobs, how much they pay, and what to know before applying.
How Much Money Do Walmart Distribution Centers Pay
Walmart is so big it's kind of hard to wrap your head around. They are, after all, the largest private employer in the world with 1.5 million people in the U.S. alone.
Even now, during a global health crisis, Walmart announced its commitment to hiring 150,000 more associates, with updates that they'll be hiring another 50,000 more to fill positions where it's needed most and that includes distribution centers.
Note: There is no recent update on Walmart increasing its wage for incoming associates, and thankfully no decrease in wages, either.
So, just how much do Walmart distribution centers pay? Is it enough to support a family?
According to the following job site estimates, Walmart distribution center jobs pay between $12.88 to $23.60 an hour (Payscale). Fulfillment center works between $15-19/hour, and in-store Walmart associates from $10-14 an hour (with variations).
On the other hand, Glassdoor estimates from past or current employees that the starting pay at Walmart distribution centers is $20.
With these numbers, it's safe to say you can expect to earn between $15-20+ per hour, depending on the type of Walmart distribution center job you apply for and its location.
Tip: Walmart doesn't disclose the hourly pay on its career page for job listings until you apply.
How Does Walmart Distribution Work?
Walmart distribution centers are designed to fulfill online orders and each compartment will have its own set of responsibilities to keep the machine running and improve the timely delivery of products to their destination.
Not only do distribution centers fulfill orders for customers, but they also process and handle orders to be redistributed to other retailers and wholesalers.
In sum, it's an enormous network of systems that operate together as a whole.
The facilities themselves are massive, with an average of 1 million square feet per facility (that's about the equivalent of 21 football fields!). Not to mention, there are approximately 1,000 warehouse employees per distribution center. Meaning, there are lots of Walmart distribution center jobs out there that need filling! Working inside a distribution center might feel a little overwhelming at first, seeing as it's so expansive.
Keep in mind, not only are there "general merchandise" distribution centers, but there are eight types of Walmart distribution centers across the States! These Walmart distribution centers are designed for processing grocery and perishables, import/redistribution, e-commerce, fashion, specialty centers (optics, pharmacy, print, etc.,), and more. That said, there are quite a few options for careers when deciding to apply to work for a Walmart distribution center.
The question is, is there a Walmart distribution center near you? The average distance for employees to travel to their jobs is around 124 miles each way. That's a long daily commute.
So what kinds of Walmart distribution center jobs are there?
Types of Walmart Distribution Center Jobs
With such large facilities, Walmart distribution centers fulfill a variety of job roles. The types of distribution center jobs available through Walmart are:
Area Manager
Freight Handler
Power Equipment Operator
Maintenance Technician
Power Equipment Operator
Service Shop Preventative Maintenance
Service Shop Repair Technician
Administration and Clerical
Truck Drivers
Custodial Assistant
Plus many more Walmart distribution center jobs. Remember, each role will have its own pay and criteria for employment.
For example, careers within Walmart distribution centers' "Maintenance & Custodial" operations specify that the minimum qualifications to apply are:
"Coursework or certification in electronic technology and 2 years industrial maintenance experience specializing in electronic technology (e.g. troubleshooting and repairing automated equipment) OR 3 years industrial maintenance experience specializing in electronic technology (e.g. troubleshooting and repairing automated equipment)."
That is just one example of the type of qualifications Walmart is looking for. There are, of course, other job descriptions requiring less technical knowledge and experience.
Getting a job at a Walmart distribution center isn't hard, but most of the jobs are fairly technical.
However, there are a few basic skills and qualifications that all Walmart distribution center jobs will require.
Skills Desired To Work At Walmart Distribution Centers
Walmart's distribution center page specifically notes that employees should be:
Good with mechanics (able to troubleshoot equipment)
Able to meet physical demands (loading, unloading, and transporting freight).
Quick-moving, and able to transport or navigate a facility that's over 1 million square ft.
Working long, 12-hour shifts, lifting heavy loads, short breaks, and a fast working environment… Does that sound like something you could do every day? If not, you might want to reconsider getting a Walmart distribution center job because these criteria seem to be the norm for the skills required to work at Walmart distribution centers.
Is Walmart Distribution A Good Job To Have?
Past employee comments on job sites give working at Walmart distribution centers mixed reviews. Some rate it 1/5 stars for being a poor, underpaid job with virtually no breaks while others rate it 5/5 stars for its safe working environment and sense of community.
It's hard to say, but it seems like the general consensus is you will be held to a high level of productivity output while working long hours, but that the decent pay balances out the downsides.
If after reading this article you think that Walmart isn't for you, try one of these jobs that pay weekly or one of these online transcription jobs as an alternative.
Benefits With Working At Walmart Distribution Centers
There are many reasons why millions of people across the United States seek out employment through Walmart. Not only is the pay decent, but it comes with a multitude of benefits too. Here's what you can expect in terms of additional perks:
Multiple health plans for employees and their families
401(k) plan
Paid time off/vacation
Vision + dental benefits for employees and dependents
Access to health care advisors
Associate discounts including 10% off produce and general merchandise
Education assistance available
Unlike many remote-jobs, even those through large companies like U-Haul or Apple, won't have such great benefits as full-time, location-dependent jobs. I guess that's the price to pay for having the freedom to work from anywhere, though!
Does Walmart Pay Weekly or Biweekly?
According to employee answers on Indeed, Walmart uses a biweekly payment system and payment is sent out to associates every two weeks on Thursdays.
The scheduled 9 or 12-hour shifts do not pay for the 1-hour lunch breaks but do include payment for two, 15-minute daily breaks.
If you're searching for jobs that pay weekly instead, then Walmart might not be the best employer for you.
Do Walmart Distribution Centers Drug Test?
Whether you partake in recreational drugs or not isn't my concern, but it's good to know that Walmart does have a set of "guiding ethics" that every potential employee will need to review before getting hired.
Like many other companies, Walmart prohibits associates from being under the influence of any drug-related substance while at work. Possession, solicitation, or use of illegal drugs is not tolerated either.
That said, Walmart distribution centers do require first-time associates to undergo and pass a drug test (if hired – unsuccessful interviewees are not required to complete this step).
Should You Apply For A Walmart Distribution Center Job?
Walmart distribution centers hire thousands of associates to fulfill orders to be shipped out and delivered to other wholesalers, retailers, and consumers. There are many types of jobs to apply for at a Walmart distribution center and all will have varying pay and qualification requirements.
If you are able to meet the physical demands and keep up with the pace, then definitely consider applying for a Walmart distribution center job. The pay is adequate at around $15-20 per hour, about twice the minimum wage at other large employers. Plus, Walmart extends a bundle of extra perks for associates including medical plans, paid time off, and educational assistance (if applicable).
Overall, getting a job at a Walmart distribution center isn't a bad idea if it's the type of work you enjoy doing.
However, if you truly want to break free from financial constraints and long shifts, then take a real look at the plethora of online opportunities to earn a living. You could even write about politics, teach ESL online, or unleash your creativity with a freelance art job.
If you're not the computer-savvy type, then know that Walmart distribution center jobs aren't your only choice out there. There are many jobs that pay well without a degree, even higher than $20/hour (and I doubt most won't have such a long commute to work than for a Walmart distribution center!).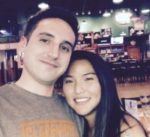 Nathaniell
What's up ladies and dudes! Great to finally meet you, and I hope you enjoyed this post. My name is Nathaniell and I'm the owner of One More Cup of Coffee. I started my first online business in 2010 promoting computer software and now I help newbies start their own businesses. Sign up for my #1 recommended training course and learn how to start your business for FREE!