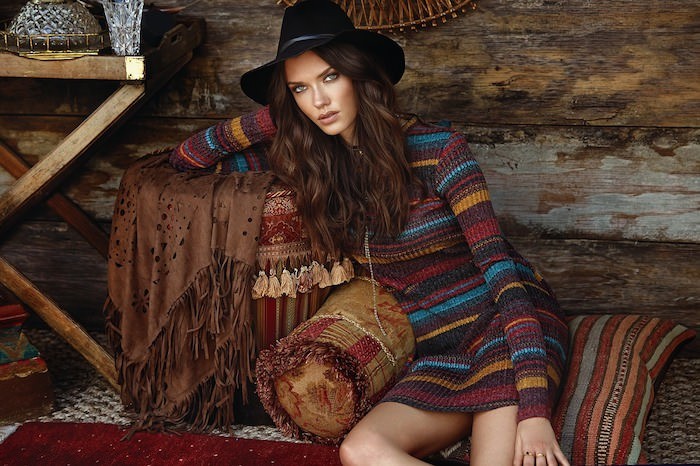 If you've got a passion for fashion and an eye for what looks good, then it may be worth considering a career in fashion design. Fashion designers are the people that make clothes look great – both creating and building upon trends by using their acute fashion senses to create clothing and accessories that people want to wear.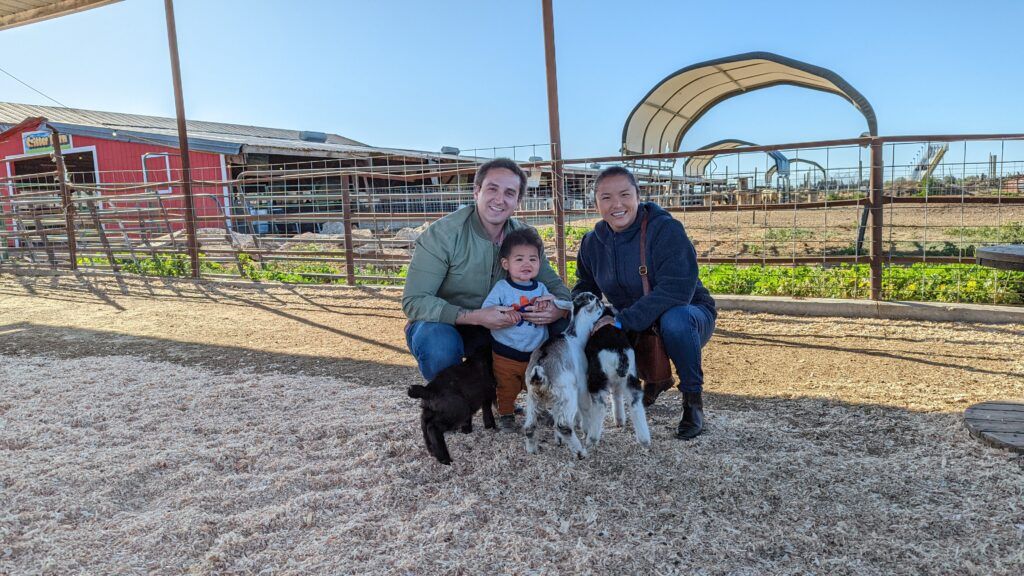 Are You Ready To Work Your Ass Off to Earn Your Lifestyle?
Are you tired of the daily grind? With a laptop and an internet connection I built a small website to generate income, and my life completely changed. Let me show you exactly how I've been doing it for more than 13 years.
It's a job that rewards creativity and talent and also offers a fantastic salary – but perhaps best of all is that you do not need a college degree to become a fashion designer.
For some, going to college and getting a degree is not possible for a multitude of reasons. Attending college costs a great deal of money due to to the oftentimes extortionate fees, and courses tend to take upwards of 4 years, meaning you won't be able to enter the working world for several years.
The good thing is, if you can't go to college, that doesn't mean you can't have a job you're passionate about – as careers like that of a fashion designer prove.
Over the course of this article we will shed some light on some questions you may have about working in fashion design, such as what is the salary of a professional fashion designer. We will also look at the skills needed for the role and the benefits that come attached to it. First though, we will look at what a general day in the job entails.
What Does A Fashion Designer Do?
The day-to-day working life of a fashion designer can be highly varied, but at the core of the jobs tasks is the creation of clothing and accessory design.
From design conception to distribution, fashion designers must take a hands-on approach. They have to thoroughly study emerging fashion trends so that they are able to be at the forefront of anticipating what will appeal to potential customers.
Ideas for themes must be created and then worked on, which can often take several weeks. Once they have been decided upon, computer-aided design (CAD) programs must be used to help create an approximate visulaization of what the products could be.
With a design in mind, the material and fabrics must be chosen. This may involve sampling materials, by visiting where they are created.
The material is an integral part of the process, so it, along with the particular colors, styles and embellishments must be settled on for each product and then followed-up on.
It's generally not just an individual process – fashion designers often work in teams, allowing each person to have an input to create the best possible products. Working as a team, prototype designs are created.
The prototypes are then presented to creative directors, who will be the people who make the call at the end-of-the-day as to whether the product will be pushed onto market or exhibited at fashion shows. If they are, then the fashion designer will need to oversee the final stages of production before the newly designed items are distributed for people to get their hands on.
In addition to all of this, designers will need to market their items to retailers or directly to customers.
What Skills Do You Need to Be a Fashion Designer
Working as a fashion designer requires you to be very aware of the world of fashion, but there are additional skills that will see you excel in the role listed below in addition to industry knowledge:
Artistic Ability
It may seem obvious but as a fashion designer, one of the most important skills you will need is an artistic ability. Art can be construed in different ways by different people, but if you have a passion for what you're creating as well as a vision, you can continuously build upon this skill.
Creativity
Accompanying artistic ability, creativity is essential as a designer. Without a creative mindset, you will be unable to create appealing designs and come up with innovative designs. In many aspects, your creativity is the most important skill in becoming an accomplished designer. Sometimes this means thinking completely outside the box, and in such a competitive industry, this can sometimes be a difficult thing to do.
Computer Skills
In the 21st century, computing is an essential part of work as a fashion designer. Being able to use specialized software such as Computer-Aided Design (CAD) programs is a necessity of the role so having knowledge of computers will be vital.
Detail Oriented
The smallest of details are what could make the difference between a good and a great fashion designer. In all aspects of the design process, having the wherewithal to identify potential issues and to create the best possible outcomes can only be a good thing.
Decision Making Skills
When it comes to design, big decisions need to be made on a regular basis. When it comes to things such as materials, trends and the designs themselves, designers need to be decisive. Budgets and projects don't allow for everything to be created, so the best possible end product needs to be achieved as
How Do You Become A Fashion Designer
Fashion design is a dream career for a great many people, so to become a designer you will need to put a lot of work in.
Perhaps the first thing you should design on is what market you want to focus on, e.g. women's wear, menswear, accessories, etc. You could alter this after a while if needed, but it is best for some people to single in on a particular area at first.
Without accreditation, what you will need to get ahead is a fantastic portfolio. Creating this portfolio of work isn't easy – it will take a lot of hardwork and consume a lot of time – but ultimately, it can become your calling card for employment.
The way to go about building this portfolio is by ascertaining an internship. Research companies that you would be interested in working for within a reasonable location to your home, and consider applying for them. There is a chance that you may have to move to chase your dream job, as cities such as New York and Los Angeles are the places where many designers need to go for their fields.
While working in an internship and learning the craft you should also be becoming knowledgeable in business. Business is a big part of fashion design, and it may be worth taking a course – perhaps evening or online – to inform you about areas of business relating to fashion and the wider industry.
Once you are knowledgable in design and have an understanding of business, you should try setting up your own small business on a platform such as Etsy or Ebay. Websites like these not only allow you to sell your wares, but may also act as a portfolio in and of itself that can be shown to potential employers.
As the online market is so crowded, this is where your business skills will come in handy. If you are able to market yourself accordingly, you can begin earning before securing a full-time fashion designing job.
Salary & Additional Benefits
Working as a fashion designer can be a lucrative career. According to the Bureau of Labor Statistics, the median salary of a fashion designer is $67,420 per year. The median salary is the figure at which half of those working in the industry earn more than and half earn less than, meaning it gives a good indication of the average annual wage.
To give a better indication of the pay range, the same source lists the lowest 10 percent of earners making less than $33,910 and the highest 10 percent of fashion designers earning more than an astounding $135,490 per year.
There are several factors that will come into consideration when determining what your salary will be: how much experience you have in the industry, where you are working, who you're working for and your previous work may all play a part in deciding how much you will earn.
In terms of additional benefits that come with working as a fashion designer apart from salary, there are many. Depending on who your employer is you may be entitled to a benefits package, which would give you access to things such as health and dental care, sick leave and vacation days – but be sure to consult with your employer as these may differ from business to business.
Fashion is an industry that could see you travelling all over the world following your craft. If you work is being exhibited at a fashion show, you may need to travel to the event to be there in person. There are also many events that you will need to attend to promote and support your work.
Most importantly though, you'll be working in an industry that you care about and have an interest in. This is something that not everyone can say, and being aware of fashion trends will also stand to you outside of the working world.
Similar Occupations
While working as a fashion designer is a fairly specific job there are other careers out there with similarities in terms of skill sets that also don't require a college degree, such as that of a fashion model and a graphic designer.
Fashion Models work in the same industry as designers, but it is there job to pose for photographers and model the work of fashion designers at fashion shows and other events. It is a very competitive industry, but in the same vein as fashion design, it can be accessed through perseverance and networking.
Graphic Designers share the same passion for design as fashion designers. While it is a career that could see you designing materials for any industry, graphic design allows for aesthetically creative minded people to work in a career that they have an aptitude for.
Conclusion
The career of a fashion designer allows someone who is passionate about the world of fashion to exercise their creativity professionally. It can be both personally fulfilling and financially rewarding. It's also a challenging career that offers scope for advancement and variety.
Gaining entrance to a career as a fashion designer does not require a college degree. While college can be such an integral an important part of many people's lives, it's not for everybody. It can be financially severe and also time consuming. Be sure to assess your options before committing to a 4-year degree, as there may be other ways of gaining access to your preferred career path.
I never went to college, and it ended up being the best decision I ever made. Almost a decade ago I learned how to create my first online business, and now I work full time from home. The best part is that I set my own salary, and set my own schedule. If I want to make more money, I work harder. If I want to work less, I just take the day off!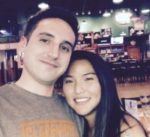 Nathaniell
What's up ladies and dudes! Great to finally meet you, and I hope you enjoyed this post. My name is Nathaniell and I'm the owner of One More Cup of Coffee. I started my first online business in 2010 promoting computer software and now I help newbies start their own businesses. Sign up for my #1 recommended training course and learn how to start your business for FREE!