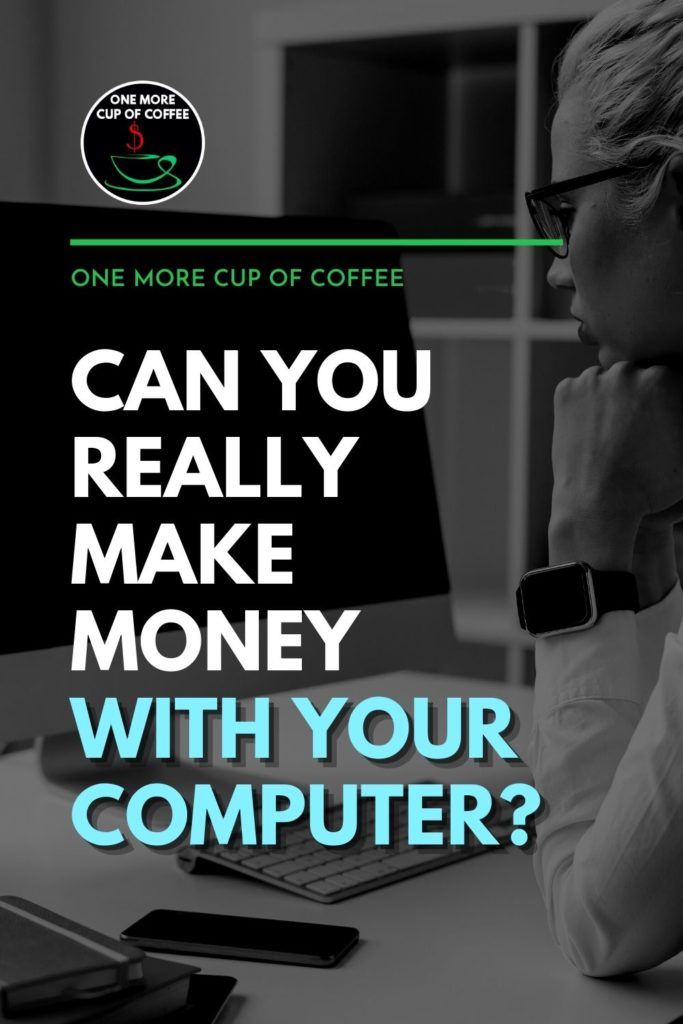 Computers are everywhere these days and that isn't particularly surprising. They offer people the ability to do so much. But the one thing that I want to focus on with this post is the ability to make money with your computer.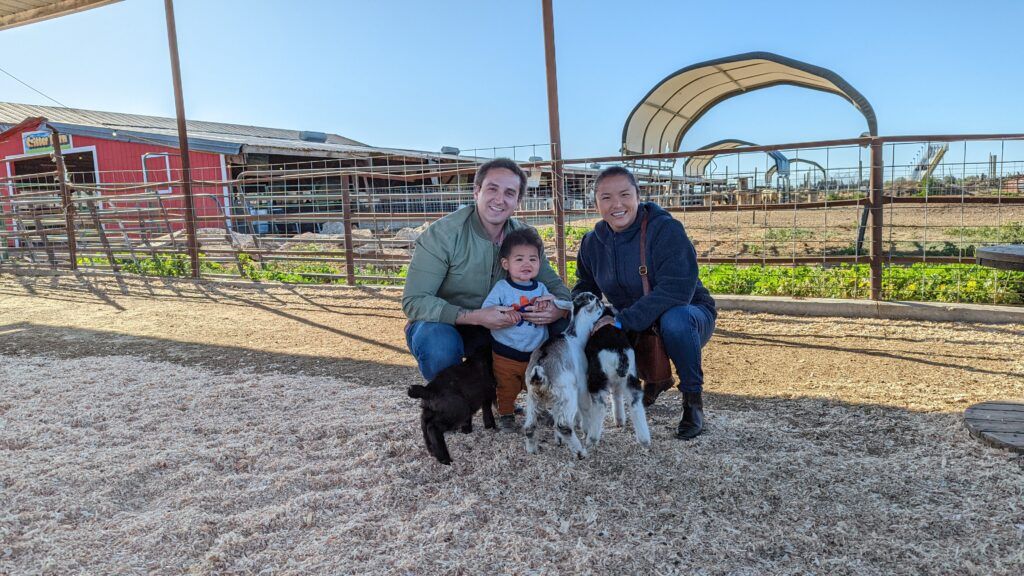 Are You Ready To Work Your Ass Off to Earn Your Lifestyle?
Are you tired of the daily grind? With a laptop and an internet connection I built a small website to generate income, and my life completely changed. Let me show you exactly how I've been doing it for more than 13 years.
For some people, this might mean earning a little bit of income on the side of their regular jobs. However, for others, a computer could easily become a tool for making a full-time income (like me). After all, if you can make decent money online, you end up with a lot of flexibility in your business and in your life.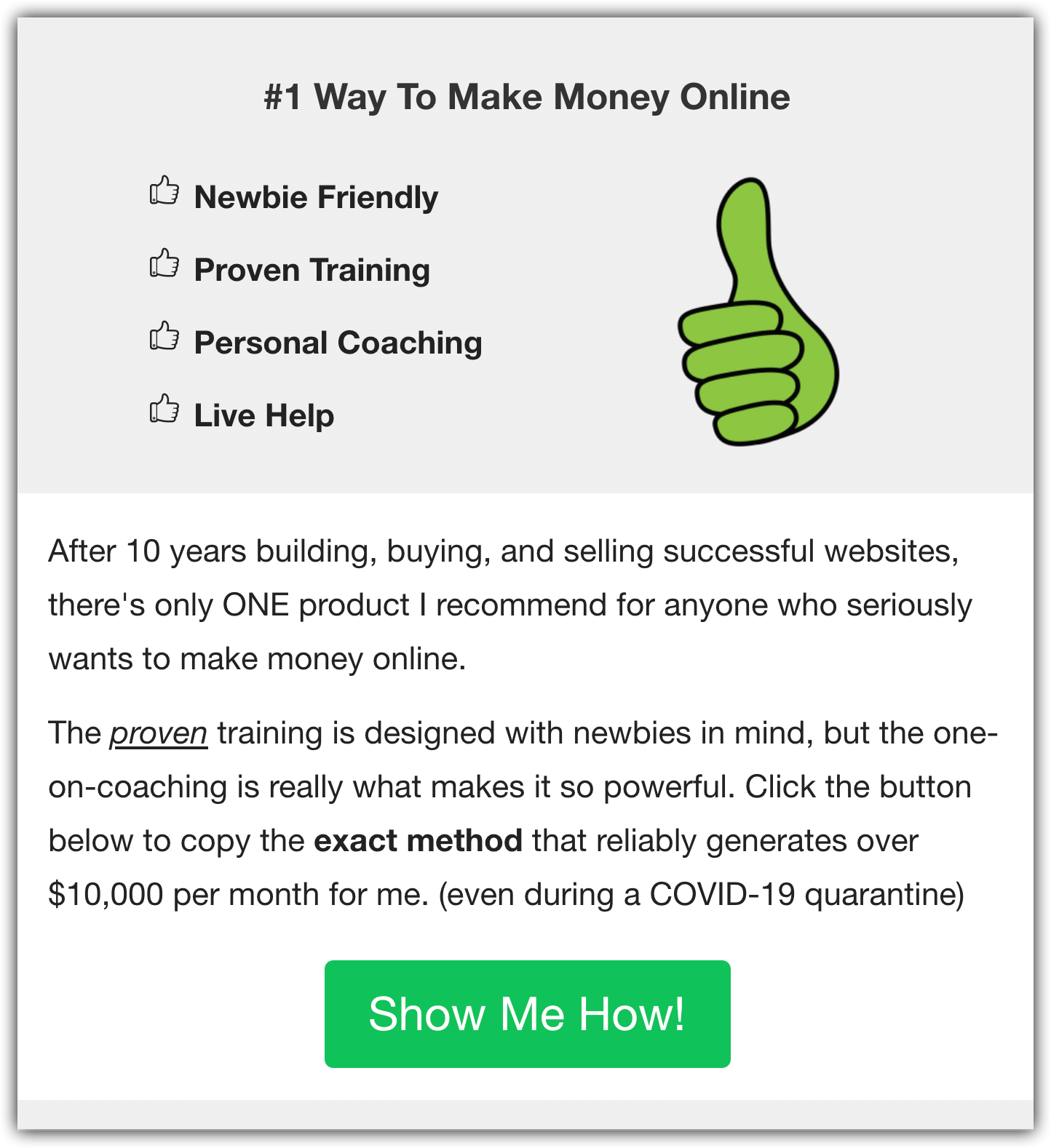 For that matter, if your entire job was online, you would have the option of living and working virtually anywhere – although some options are better than others.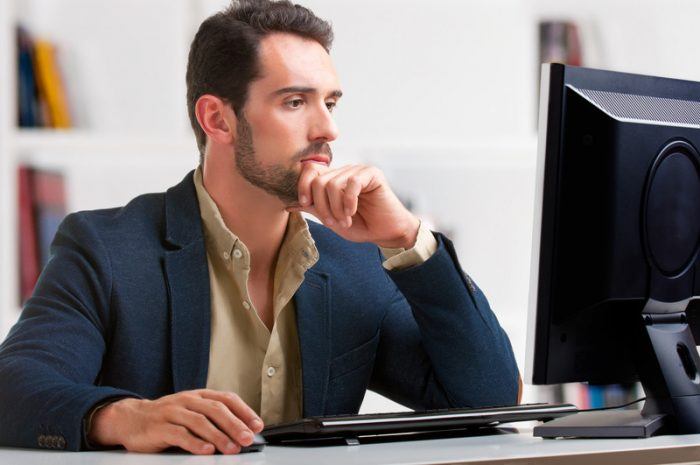 Making Money With Your Computer
As it turns out, there is almost an endless number of different ways to make money with your computer. However, only some of these are worth actually doing.
Realistically, many of the approaches that you will find promoted make you less than minimum wage or are majorly hyped up. In fact, some methods may even mean that you lose money instead of making it (scams).
Assuming you have a computer (if you don't, check out my post about making money with tablets, because smartphones just won't cut it), we're taking a look at the various ways of earning dollars with. Some will be good, others not, then we'll highlight our favorites.
The discussion isn't exhaustive, not by any means, as there are hundreds of different ways of making money out there, but we'll take a look at the most popular ones. Let's get started!
Making Money Through Other Websites
Most of the time, when people start to look into the concept of making money online, they stumble across websites that make earning money online seem easy. Just use our website and get rich!
There are many different types of these sites out there and many of them are straight scams. Others may actually work for earning money, although they aren't nearly as powerful as they claim to be. Here are a few:
Survey Sites
One example is survey sites. These sites are exceptionally common and, unfortunately, they sound great at face value.

One of the most appealing things about these sites is that the whole process sounds so easy. After all, how hard could it be to fill out a few surveys? Well, it's not hard exactly but once you've done a few of them, you'll start to realize how mind-numbing the process is.
That's not the main problem. The biggest issue is time versus money. With this type of site, you typically earn $1 or less per survey and you'll often find yourself screened out of many surveys. To make matters worse, many sites are pretty stingy with the surveys they send out.
Often this may mean that you get a few surveys a week and you might not even be eligible for all of them. Even if a site does send out more than that, you still wouldn't be able to sit down and do surveys for hours at a time.
Most people find that it takes a long time to do enough surveys to even be able to cash out once from a website. Now, that might not be a problem if you're just looking to earn a gift card every once in a while.
But, for serious income, survey sites aren't a good plan. Plus, you'll typically be earning far less than the minimum income.
In some cases, you'll also find that survey sites offer other ways to earn money as well. For example, some have offers that you can complete or they may pay you money for certain tasks, such as searching online, playing games, or watching videos.
But, even with these additional techniques, the potential to earn money is pretty low. For example, you might get $0.20 for watching 5 videos, or you could earn even less. Likewise, sites often cap how much you can earn with the various types of tasks.
So, once again, you face a situation where you're not earning much for the amount of work that you do.
Trading Sites
Another example of sites that you might find is trading sites. Often these use a technique called binary options trading but there are other examples too, such as Forex trading. In most cases, they will make the process seem easy to learn and low risk.

Now, in theory, making money through trading is possible and there are people out there that manage it. But, trading tends to be fairly risky, even for people who know the market really well. As such, there is always going to be a high chance that you will lose money.
In some cases, you'll find sites that promote binary options software. That software is supposed to give you an advantage and even let you make trades automatically. Often, sites will even claim that their software has something like an 80% success rate.
This is a pipe dream, nothing more.
Binary options software is everywhere and it simply doesn't work. People still end up losing their money. In fact, the software can even put you at a disadvantage because you don't end up with much control over your trades.
At the end of it all, most trading sites end up being simply a more complex form of gambling and your odds of success are about the same.
One other thing about trading sites is that they're often promoted as being free to join. That's technically true but the claim is misleading. Most of the time, you can join a trading site for free. However, you have to deposit money into it before you can earn anything.
Typically, the site will also have a minimum deposit. Most of the time, that deposit seems to be around $200 or $250, although I have seen some higher minimums as well.
In theory, you can pull that money back out again if you see that you aren't actually making money. But, it often won't work that way in reality.
Instead, the sites have a range of terms and conditions in place that make it hard to get any money back. Additionally, in some cases, binary options brokers have been known not to pay out to people that do win.
These issues just increase the risk you are taking and mean you could easily lose a significant amount of money.
Other Types of Sites
I focused on trading sites and survey sites mostly because these are two extremely common types of sites that you will find online. However, there are also many other options out there that claim to give you a way of earning money.
For example, some sites pay you for searching online, while there are some that allow you to be involved in customer research groups or even let you be part of a digital 'jury'. These different types of sites can all be ways to earn money but typically you either earn little for your time or you end up risking money.
Another common pattern is sites that give you the chance to win money (or prizes). Competition sites are one example of this. However, in most cases, you'll have to complete tasks or pay money to enter competitions.
Even if you do find free competitions online, it tends to be a lot of legwork to source the competitions and to actually enter them. If you're doing this on a regular basis, the amount of work can quickly add up. Yet, your odds of winning anything are extremely thin.
There are also some sites that let you play games to earn money. GSN Games is one example but there are others out there as well. With these sites, you may find some casino-type games (like slots) and some skill-based games. In both cases though, your chance of winning is fairly low.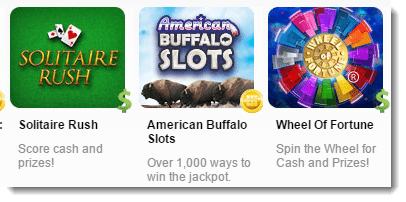 This is probably obvious for casino-type games, as chance is a key part of their nature. However, people often expect skill-based games to be different.
The problem is that you tend to compete against people who are extremely skilled at the games and have had a lot of time to practice. So, unless you're very good, you won't get anywhere.
Plus, some of these sites have the bad habit of accusing you of cheating if you are doing too well. If that happens, you could potentially lose your account.
The various issues with these sites suggest that making money online simply isn't possible. But, that's not entirely true. Instead, the solution is to turn away from sites that claim you can earn money quickly or easily.
Making money online is like any other type of business, it is achievable but doing so takes time and dedication.
With that in mind, let's take a look at some of the various methods that can actually work in the long-term.
Getting Involved With Freelancing
Freelancing is one fairly common option for an online business. Essentially, freelancing just means that you're selling your skills without working for a specific company. This is actually something that people do physically as well and they might advertise via word of mouth and business cards.
For the most part, you could freelance with just about any skill imaginable. But, some skills are particularly well suited for the online environment. For example, freelance writers are extremely common (and there are many freelance writing gigs out there), as are freelance website designers, graphic artists and programmers. There are also many other types of freelancers out there:

In theory, freelancing can be a good way to earn money but it also comes with its challenges.
One of these challenges is that you have to find clients. This can be extremely difficult, particularly early on when you don't have a reputation in the field. To get around this, some people rely on sites like UpWork and freelancer.com, which connect freelancers with customers.
Even with the assistance of this type of site, growing a customer base takes time and energy. Likewise, interacting directly with customers comes with its own challenges. For example, some customers will be unrealistic in their expectations and others tend to be rude or simply hard to deal with.
Over time, it is possible to establish a strong customer base and a decent income through freelancing. Nevertheless, you are still relying on individual customers, so there are always likely to be some issues. Likewise, there are limits to how much you can scale up a freelancer business, as more income typically means more work.
If you can do something that there is a high demand for then you do have the potential to make a decent income and to set good prices. However, if your skills are pretty basic, it can be almost impossible to get anywhere with freelancing.
One example of this is writing. Most people can write to some degree or another and basic writing for a blog isn't something that takes a large amount of skill. So, there is no shortage of freelance writers out there.
If you have specialized writing skills, like the ability to write academic papers or technical papers, there may be a demand for your abilities.
However, if you are just a basic writer, freelancing probably isn't the best field for you unless you dedicate yourself to improving your craft and hustling every day to get clients. It's not impossible, but you'll just have to work harder than a more confident and established writer.
Selling Things Online
Another method of making money with your computer is to sell things online. Again, this is an extremely broad field, as there is no shortage of items that you can sell or ways that you can make sales. But, for the moment, I want to take a look specifically at selling on large sites, like eBay.
One method is to rely heavily on sites like Amazon and eBay and to sell products that you physically own. For example, some people buy board games at second-hand stores and resell them online. Doing this does involve a fair amount of legwork but it is a way to make money, especially if you can find rare or unusual games.
Alternatively, you might use sites like Etsy to sell homemade products. I've seen many different examples of this, such as selling candy or jewelry, as well as selling products that might appeal to a specific group of people (like Game of Thrones fans).
You can also sell digital products online. The simplest example of this is eBooks. So, you might choose to write and publish a book on Amazon and earn money that way.
Regardless of whether your product is physical or digital, homemade, or something you are reselling, there is potential for income. Sites like eBay and Etsy do tend to make this process easy and you don't have to worry about building a website or getting traffic.
Nevertheless, there is a downside to these sites too. One major issue is that you don't have much control over marketing. So, there is little that you can do to get your products noticed.
This can be a major issue, as you will often face an extremely high amount of competition. For example, on Etsy, there are more than 1.3 million different listings for earrings.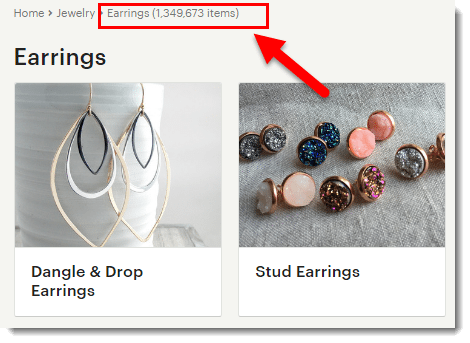 Even if you were selling extremely unusual earrings, getting ahead among that many other listings would not be easy.
Creating A Website To Make Money
If you want to make money with your computer, building a website is very important. One huge advantage of owning a website is the amount of control you have.
This means that you have the chance to decide everything, including what you want your site to be about, how you want to make money, and how you want to get traffic. With this, you also have the power to drive traffic to you, something that you can't do on sites like Amazon or Etsy.
There are a few different ways to make money with a website. For example, you can sell advertising or you can even sell your own products. Both of those approaches do work well and there are many more ways to earn money with a website.
However, I want to focus on a different technique, called affiliate marketing.
Affiliate marketing is probably the most powerful way to make money with a website because it can work for everybody. You also don't need to have a product of your own.
Instead, with affiliate marketing, you promote products that belong to other companies. There are thousands (if not more) companies out there with affiliate programs, so there is no shortage of potential products to promote.
You have an opinion, right? You have interests, right? All you need is an interest in a topic and an opinion about news and products related to your interest. Boom. Now you have a website idea with affiliate income potential.
One cool thing about affiliate marketing is that it's a natural fit for most websites. For example, it's easy to write reviews on a website and include an affiliate link to the product. If you do so, then you would earn a commission from any purchase made through that link.
You could also just talk about products during general blog posting. For example, some people talk about the specific equipment that they use for their hobbies or around the home.
Such posts also work perfectly with affiliate links and you're often posting to an audience that is likely to make a purchase. Any tutorial you create could also include links.
I said that affiliate marketing works for anyone and I mean that. You don't need any special skills or knowledge to be able to make money this way or to build a website.
Affiliate marketing also gives you the chance to make money from something that you love. To me, that sounds a million times better than earning peanuts through a survey site or trying to get lucky with binary options trading.
More Ways To Earn Money With Your Computer
To be honest, I've only cracked the surface of what's available. I want to expand this post at a later date to include more ideas, but for now, I'll use the section below as a notepad with ideas, some of which link off to already existing articles on my site with more ideas.
Make Money With Your Computer
There are thousands of different side hustles you could do to earn some extra money on the side, and which one "clicks" for you depends on your personality and goals. However, there's one side hustle that makes an insane amount of money and works for anyone.
Starting an affiliate website is an incredible way to earn extra money because you can do it from your home on a laptop, and work on your business in the evenings and on weekends. The income potential is huge, and it's easy to scale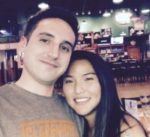 Nathaniell
What's up ladies and dudes! Great to finally meet you, and I hope you enjoyed this post. My name is Nathaniell and I'm the owner of One More Cup of Coffee. I started my first online business in 2010 promoting computer software and now I help newbies start their own businesses. Sign up for my #1 recommended training course and learn how to start your business for FREE!