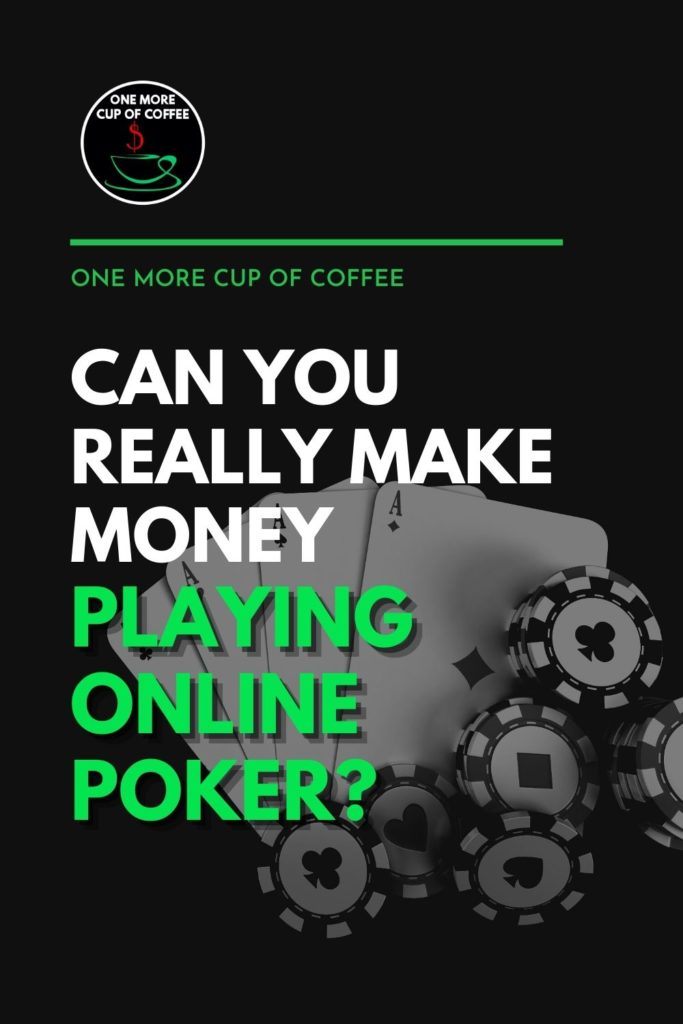 The origin of poker is a bit of a mystery. Some say it's a derivative of a game played in ancient Greece. Others say it comes from a French game, called Poque.
We may never know the true origin of the game we now call poker, but one thing is certain: poker has changed a lot throughout the years.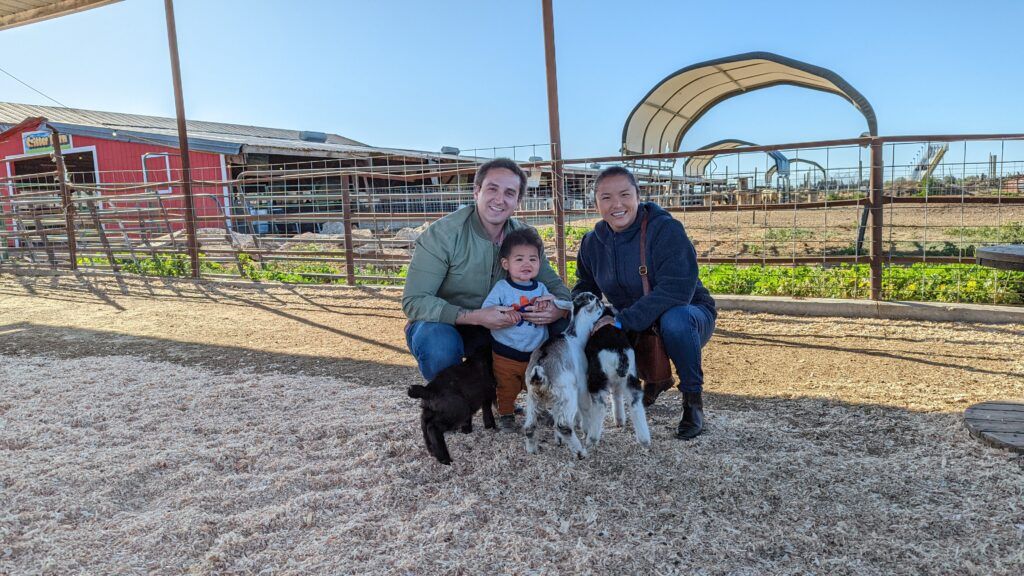 Are You Ready To Work Your Ass Off to Earn Your Lifestyle?
Are you tired of the daily grind? With a laptop and an internet connection I built a small website to generate income, and my life completely changed. Let me show you exactly how I've been doing it for more than 13 years.
In its infancy, here in the US, poker was a game played only by the toughest cowboys and outlaws. It stayed that way until the 70s when players like Doyle Brunson and Amarillo Slim made poker their full-time job.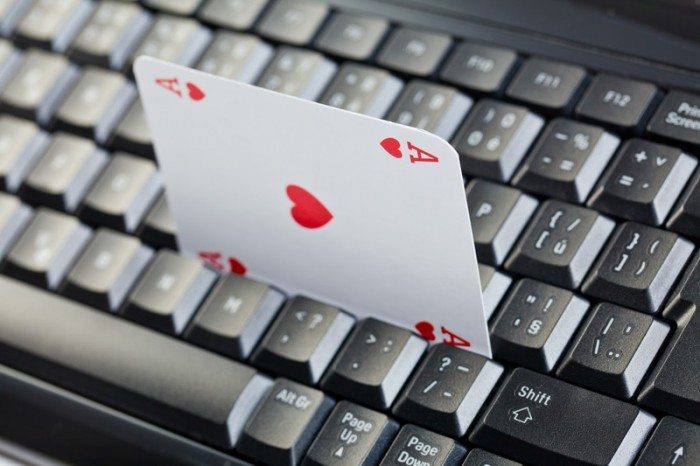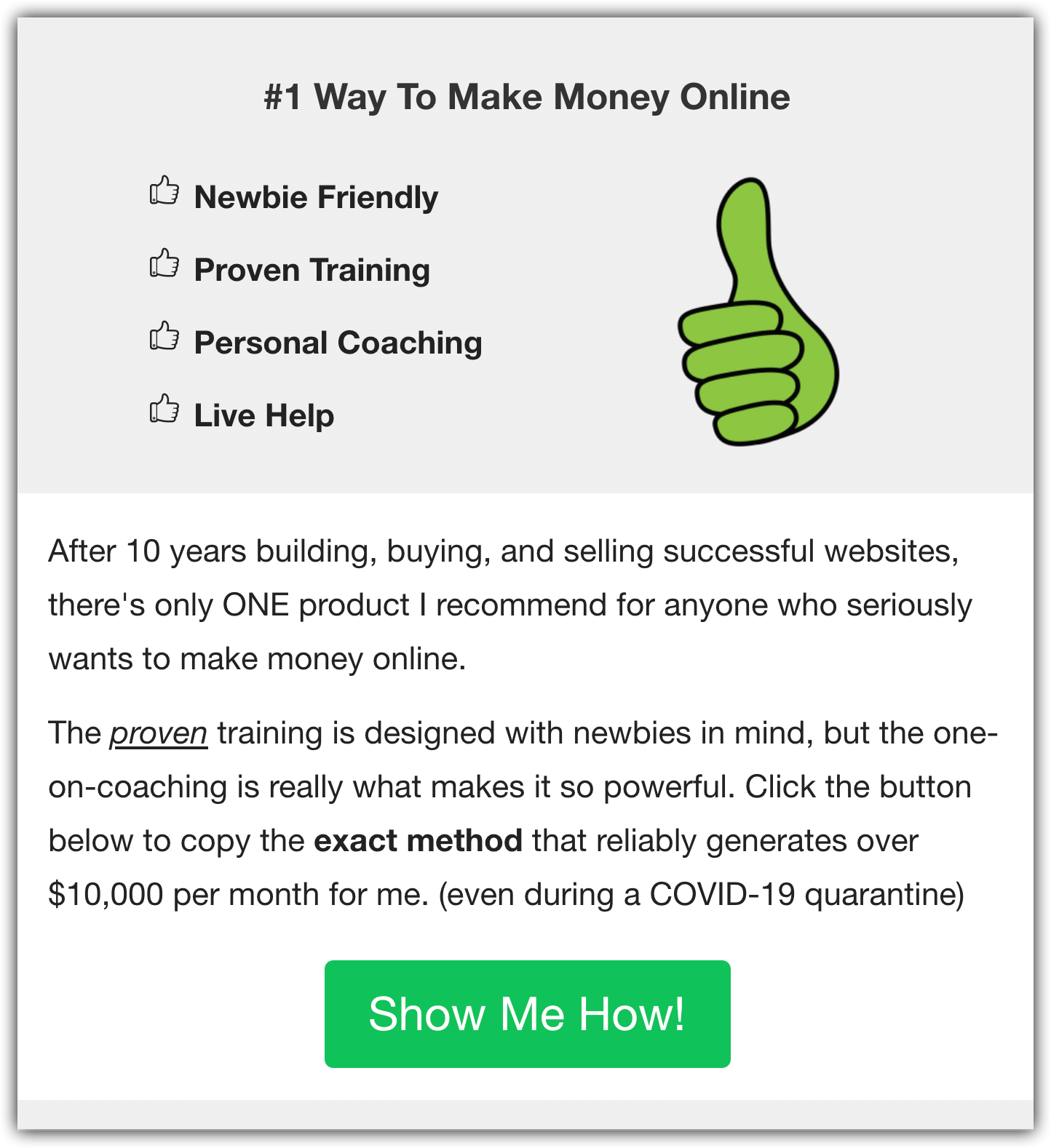 Making Money Playing Online Poker
It wasn't until the early 2000s that people started trying to make money playing online poker, thanks to a little something called…
The Moneymaker Effect
In 2003 an accountant named Chris Moneymaker deposited $40 to an online poker site and entered a Texas Hold 'em tournament. The prize: a seat (worth $10,000) at the World Series of Poker (WSOP).
Chris won the online tournament and went on to play in and win his first-ever WSOP. Millions watched, and knowing Chris's story, they flooded online poker sites and changed online poker forever.
This flood of new players triggered massive growth in poker referred to as "the moneymaker effect".
There are lots of players that made money playing online poker after The Moneymaker Effect, but one, in particular, is Phil Ivey.
Phil Ivey: $19 million in Poker Winnings
Not only is Phil Ivey one of my favorite poker players, but he is also a big proponent for online poker. Anytime online poker is being discussed, Phil Ivey — aka: "The Phenom," "No home Jerome" or "The Tiger Woods of Poker" — should be mentioned.
According to HighStakesDB.com, Phil Ivey has made more than $19,000,000 playing poker, making him the highest (recorded) earning poker player in the world.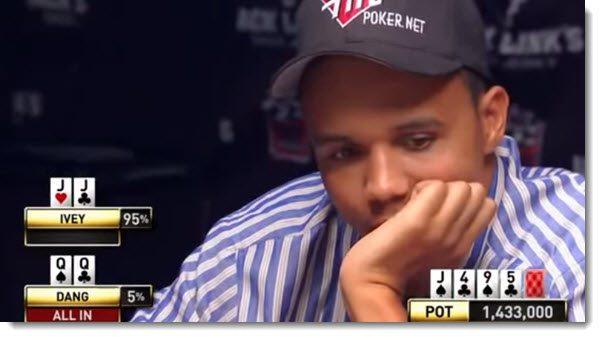 However, Phil Ivey has been playing poker for years (starting back in the 90s when he had to make a fake ID to get into casinos), which means that some of his earnings did not come from online poker. Some, instead, came from real-world events.
Since it's impossible to know for sure how much of his earnings are from online poker, I thought it best to mention one more poker pro.
Durrrr
Tom Dwan, better known by his screen name, "Durrrr", is an online poker prodigy. He is one of the most feared poker players, and he is a direct result of the Moneymaker Effect.
Tom deposited his first $50 to an online poker site in 2004. By 2007 he had made more than $312,000 — all of which came from online poker.
To date, accounting for losses and all, Tom Dwan (Durrrr) has grossed more than $3million.
The Nature of Online Poker
The reason someone like Tom Dwan can come on the scene and earn millions within a few years is that online poker moves at break-neck speeds.
On average, online players have the ability to play three times as many hands as live players.
Live players might see thirty hands per hour (with a good dealer).
Online players can easily be dealt with ninety hands, or more, from one table alone.
However, online players are not limited to one table.
Online poker allows you to play at as many tables as you want. Most professional players have six to eight tables going at the same time. This is called "multi-tabling".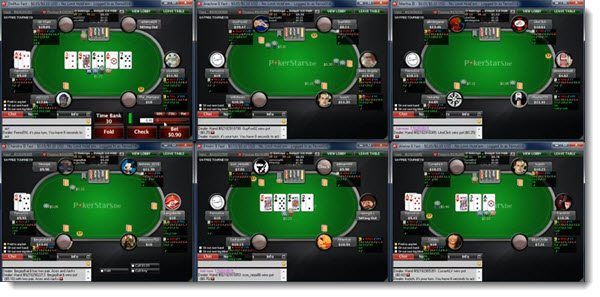 Not only does this increase the player's ability to earn more money faster, but it also allows them to recover from losses quicker than in live games.
Despite playing at many times the speed of a live game, online poker is incredibly boring.
If you watch events like The WSOP, or Poker After Dark, then you might think it's all Aces and Kings, but it's not.
Good poker players fold about three-quarters of the hands they are dealt right from the start. Since you get so many more hands online, you are going to fold more often too.
In fact, overwhelming boredom is one reason so many players like to play as many tables as possible.
Online Poker is an Arms Race
You have probably heard of "tells" in live poker. In the movie Rounders, Matt Damon's character, Mike, spots KGB's tell: when he has a made hand, KGB eats an Oreo.
Tells aren't always quite so obvious, especially in online poker (obviously). But they still exist. The way you bet, when you bet, how long you wait — these are all tells.
Your job as an online poker player is to find these tells.
Every poker site has a hand history function that allows you to go back and see all the hands you played during your last session.
You do this to find tells in your game, as well as the tells in others you've played with.
It used to be that the hand history function was enough. Although the process took hours, everyone did it. Now, software like Poker Tracker is used.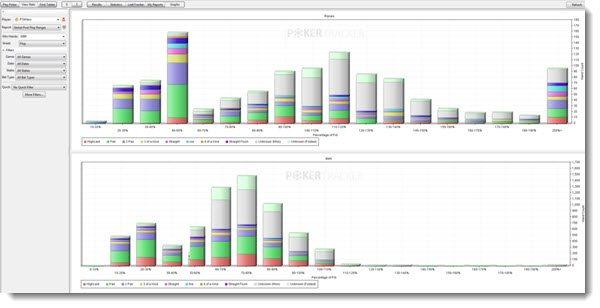 Being an online poker player without this software is like entering a drag race on a bicycle. You will lose.
The problem is, online poker evolves just as much as the rest of the internet. Every year, new software is created that gives your competitors the advantage.
It's tough to keep up with this if you are a beginner.
Costs Related To Making Money Playing Online Poker
For the most part, startup costs to be an online poker player are simple. You need three things:
$50 Deposit
This is the minimum deposit at pretty much any poker site. You might find some that require a little less, but I would steer clear of those.
Poker Tracker
I already mentioned it, hopefully, you understand how important it is. You cannot play online poker professionally without software like this. There are two versions of Poker Tracker. The price for the basic version is $59. For the full version, you will pay $159.
Bankroll
In poker, money is your tool. If you don't have any, then you can't get the job done. A bankroll is the money you have set aside to play poker. It is your toolbox.
At the minimum, your bankroll should be twenty times the amount of your buy-in. So if you want to play at a table that requires a $5 buy-in (a pretty low buy-in) your bankroll should be at least $100.
Total Minimum Cost: $209
Black Friday/The State of Online Poker
There is only one event that changed online poker more than the Moneymaker Effect: Black Friday.
I'm not talking about the day after Thanksgiving when you go to the mall and wrestle people for game consoles and big-screen TVs.
I'm talking about April 15, 2011.
That's the day that the US government blocked US players from entering online poker sites.

For reasons that are still complicated and unclear to me, the US government indicted websites like PokerStars, FullTilt, and several other poker sites for illegal gambling.
The details of this event aren't really important (luckily, because it's a bunch of legal mumbo-jumbo).
What is important though, is that millions of US players were kept from their main source of income with no warning.
There is no way to know for sure how many of them were making a living, but we know that it was more than ever before.
Then suddenly, in one day, it was all stripped away.
The laws are still a bit sketchy, but slowly, US players have been able to find sites that allow them to play. It depends on where you live, and which sites you want to play on, but in some cases, US players can still play online poker legally.
Final Verdict?
Unfortunately, online poker players can be a victim to the same sort of thing that plagues so many entrepreneurs on the web: trusting your income to a platform you don't control.
The events of Black Friday highlight one of the biggest problems with making money online.
You can find a million "Make Money Online" programs out there that sound pretty good. But the truth is, like online poker, many of them are subject to someone else's rules.
How do you avoid that problem and still make money online?
You do it on a website that you own and control. It's like owning virtual real estate where you can build your online business. But instead of paying $100k+ for a bank loan and another $2k/month for storefront rent, an online business costs a measly $11/year + $10/month to run.
If you like playing poker there is a huge market for coaching, software purchases, information, and even entertaining content. People are doing it with fantasy football already, so why not poker?
If you enjoy playing and talking about poker you can build a website and become an affiliate for companies that sell things related to poker. One example of this is the Poker Tracker software. This is something that every player needs.
If you have a website that helps newbie players, then you introduce the tool to them, they are sure to buy it and you get a percentage of the sale.
No matter what you like doing — poker, movies, building chicken coops — the best way to make money with it online is through affiliate marketing.
Make Money Playing Online Poker
There are thousands of different side hustles you could do to earn some extra money on the side, and which one "clicks" for you depends on your personality and goals. However, there's one side hustle that makes an insane amount of money and works for anyone.
Starting an affiliate website is an incredible way to earn extra money because you can do it from your home on a laptop, and work on your business in the evenings and on weekends. The income potential is huge, and it's easy to scale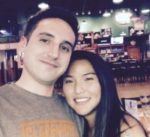 Nathaniell
What's up ladies and dudes! Great to finally meet you, and I hope you enjoyed this post. My name is Nathaniell and I'm the owner of One More Cup of Coffee. I started my first online business in 2010 promoting computer software and now I help newbies start their own businesses. Sign up for my #1 recommended training course and learn how to start your business for FREE!