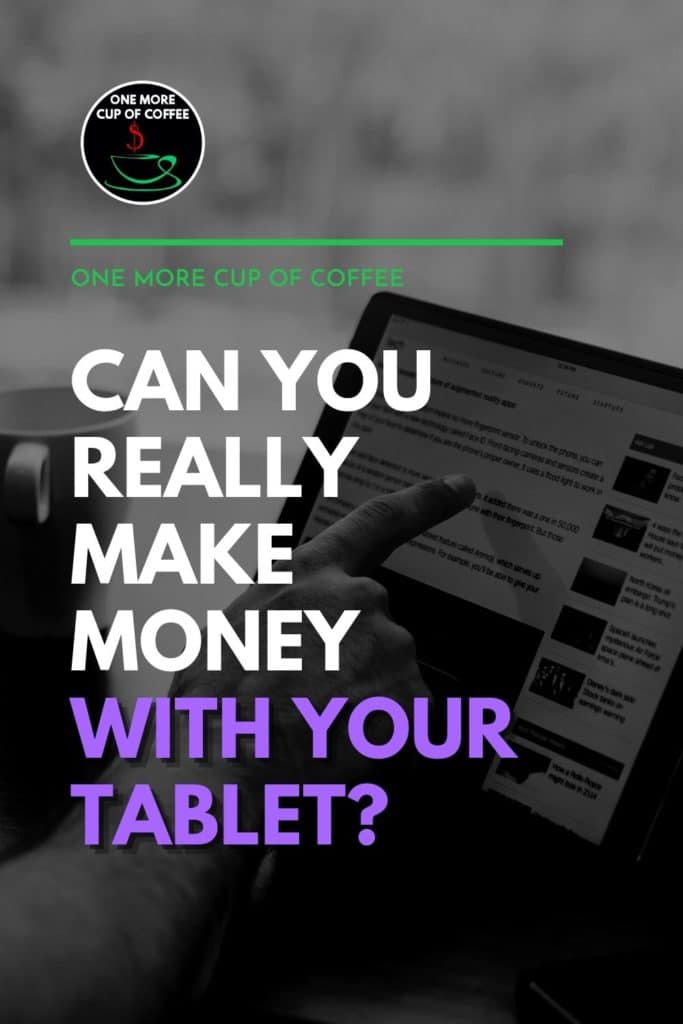 I love tablets. They are great intermediate between the portability of a smartphone and the power of a computer. In fact, with the right tablet and accessories, you can do pretty much anything you can with a computer.
Because of this, a plan to make money with your tablet can actually be a realistic goal. You even have the potential to take advantage of techniques specific to smartphones and those that are more relevant to computers.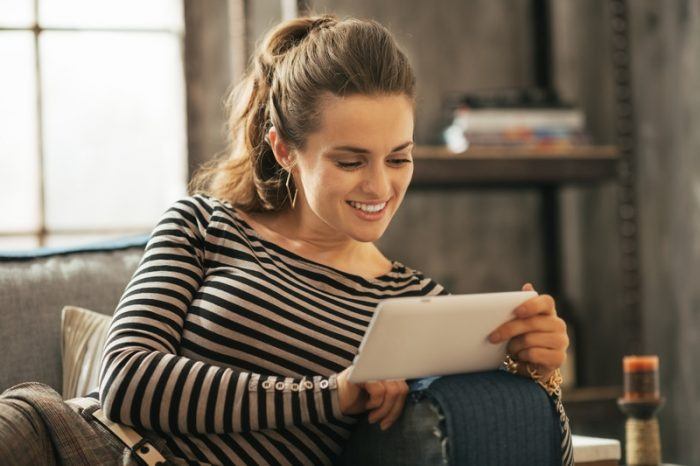 Remove featured image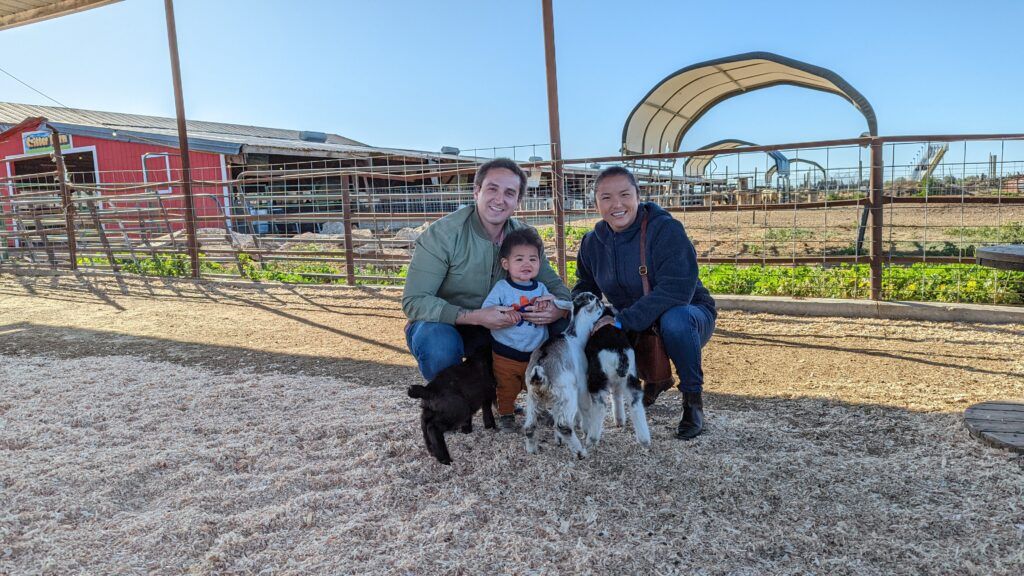 Are You Ready To Work Your Ass Off to Earn Your Lifestyle?
Are you tired of the daily grind? With a laptop and an internet connection I built a small website to generate income, and my life completely changed. Let me show you exactly how I've been doing it for more than 13 years.
Making Money With Your Tablet
So, in this post, we're going to highlight the different ways that you can earn with your tablet and talk about which ones are actually worth the effort.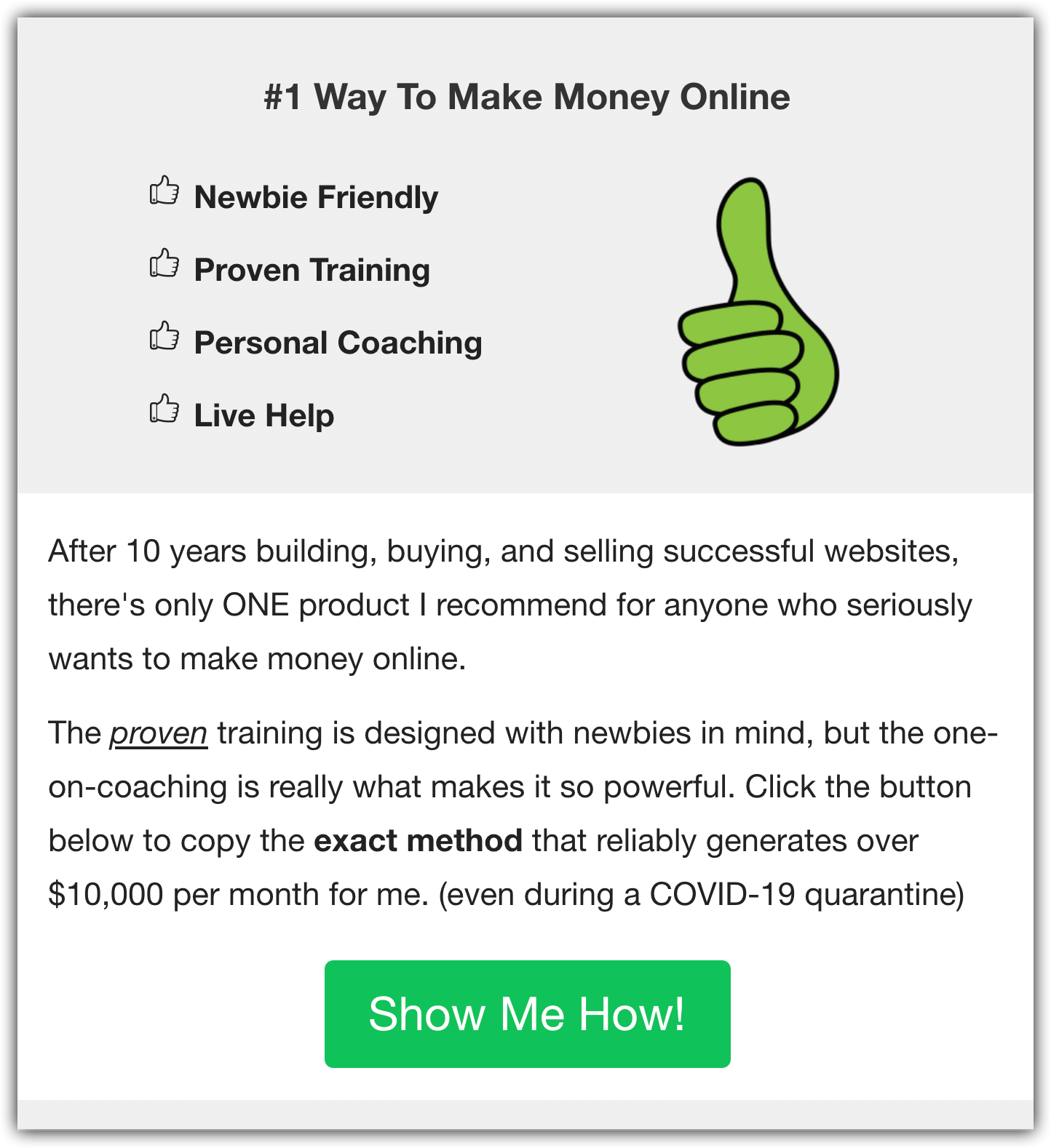 Taking Advantage Of Apps
There are many different apps out there that offer the potential to make money and they come in all shapes and sizes.
However, most do follow the same pattern. In particular, you'll find that apps can work well for earning a little money here and there. But, if you're wanting a decent income, apps aren't the way to go.
Survey Sites
The first example of this is apps for survey sites. This type of site is extremely common online and many brands are branching out into the mobile market too. A survey app does exactly what you'd expect and allows you to take surveys from your tablet (or phone), rather than your computer.
The main advantage is that you can do surveys when you have free time. For many people, this may involve doing them in the bathroom or while waiting in line. This can be much more appealing than sitting at your computer and doing surveys.
But, the catch is that these are still survey sites.
Realistically, survey sites never work particularly well as a source of income. In most cases, these sites don't send out all that many surveys and you typically don't earn much per survey. Between actually doing some surveys and getting screened out of others, you end up spending a lot of time and not earning all that much money.
For the most part, this is simply a waste of time and energy.
Selling Photos
Even though just about everybody seems to have a camera these days, there is still a fairly high demand for the photos you take. Most of the time, that demand comes from sites like Can Stock Photos, which sell stock photography on pretty much any topic.
Some of those sites have started to branch out, allowing you to submit your photos directly from your phone or from your tablet. In theory, this is a fairly simple way to make money.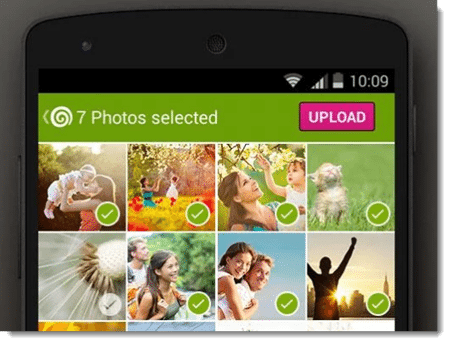 However, even if your photos are amazing, your chance of making money from them isn't that great.
The problem comes from the competition. If it's easy to submit photos, then you can bet that there are a lot of people doing that. A large number of submissions means that there is going to be a lot of competition and many photos that are pretty similar to yours.
Additionally, most apps like this only pay you for photos that they sell. So, they'll host your images but you don't make anything unless someone buys them. If your photos are buried among millions of others (as is the case for most stock photo sites), then your chances of getting noticed are fairly slim.

If you're lucky, you may submit photos that actually sell and earn you money. But, it isn't really something you can rely on.
The best course of action is to pick a niche, or very specific area of photography, and upload a high volume of photos. For example, children eating a fruit or different types of dogs.
You can't photograph everything in the world and general photos of parks or people will just blend in with the millions of others out there. A great dane eating an ice cream cone may only get one buyer per year, but multiply that by 10,000 photos in your portfolio and now you're making income!
Some photography apps have a competition element, like Foap (which calls them missions). Most of the time competition will provide you with a theme or a specific set of requirements and then you go from there. You normally need to win (or get a decent place in the contest) to earn, but some creative photographers may find the process easier than simply selling stock photos.
In fairness, the process of uploading images is easy. So, this may still be worth doing, especially if you were taking the photos regardless. But, just be aware, that in most cases it'll take a long time to start earning income.
Task-Based Apps
The final type of app that I want to focus on is where you earn money by completing different tasks. Precisely what you end up doing depends on the app itself.
For example, one such app is called FieldAgent. The tasks on this app typically involve a bit of walking around and can be things like taking photographs of specific products in a local store. However, some reviewers complain that the app often doesn't work and that there are relatively few jobs.
Another example of this is Mobee, which focuses on mystery shopper-type tasks. This type of app may earn you some money but typically the legwork is substantial and the amount of income isn't all that great.
There are also apps like Ibotta, where your task is simply to buy products and get a rebate or cashback. For the most part, this means that you end up getting an indirect discount, rather than making money. However, if the products in question were things you would be buying anyway, then you would essentially be turning a profit.
As a general rule, apps may be appealing if you're simply looking to pass the time and earn a little bit of money while doing so. But, if you're looking for serious income, then you're probably just wasting your time.
Other Ways Of Making Money
The biggest advantage of a tablet is its portability, especially if you can get online while you are out and about. As such, a tablet can also act as a complement to other techniques of making money.
One example of this is buying on eBay and reselling. With this technique, people tend to purchase products from eBay when they are underpriced and then resell them for a profit. With the right marketing, this trick can be effective, although you do have to know what you're looking for.
A tablet can be a useful asset in this area because it makes it easy to browse auctions and bid on them. This can be especially relevant if you aren't at home when the auction ends. You could even set an alarm on the tablet so it alerts you when the auction is close to its end.
Some freelancers also make use of tablet apps to make themselves more productive. This can include apps for making notes and emailing, along with apps for invoicing and timing working hours.
Likewise, some email marketing tools, like GetResponse, have apps. Using these can help you to develop and manage an email list for a website.
So, even if you're not going to directly earn money with your tablet, you may be able to do so indirectly by improving your efficiency.
Making Money Through A Website
Phones Versus Tablets Versus Computers
For the most part, tablets aren't ideal tools for creating a website. Sure, you can do it, especially if you have a high-powered tablet and accessories like a keyboard or mouse. If But, even then, you're probably better off setting up a website on a computer, rather than on a tablet.
Setting up a website on your smartphone is pretty much impossible except for a very experienced person with a lot of time on their hands. Tablets have a major advantage over smartphones in terms of making money through a website because you can do maintenance with a tablet.
Build the website using your computer, then maintain it with a tablet. iPads are not perfect but they do work. Tablets running Windows or Android both can make use of a Bluetooth mouse, which essentially turns them into a mini-computer perfect for publishing content on your site.
And there's the main reason you can make money with your tablet… the money maker portion of a website is most often the content which you produce. It doesn't take more than a Bluetooth keyboard, some internet research, and some original ideas to write an article and publish it online.
Writing a 1,000-word article on a smartphone is almost impossible, yet completely feasible on a tablet.
Creating An Affiliate Website
A website can potentially earn you a full-time income in time. For that matter, the potential of a site is basically limitless because it is something that you can continue to expand and to develop over many years.
Some people even get to the point where they can afford to outsource some of their work, based on the profits that the site makes.
There are various ways to make money through a site and I'm not going to cover them all here. Instead, I just want to focus on one: affiliate marketing.
Affiliate marketing is one of the most powerful and easy ways to make money online in my opinion. The reason is that it's incredibly simple. It means that you can make money without having to own any products yourself and without having to manage payments or ship any products.
Instead, you're relying on products that other people have created and there are many options to choose from. In fact, you can promote anything that is part of an affiliate program and those programs continue to get more popular. Perhaps the most common example is Amazon.
You know how large Amazon's product selection is, right?
Well, you can make money promoting pretty much any product from Amazon because it has an affiliate program. Many people do just that. Amazon's commission rates aren't the best in the business, not by any means.
However, the chance to promote products that people are already interested in does make the company worthwhile. They pay just 6%, but other companies pay up to 75% of the profit to you!
Because of the wide range of product options, you have a lot of flexibility when you create a website. All you need to do is be able to find some products to promote and you can probably think of some already that might work.
Through affiliate marketing, you have the power to create a website on basically any topic and in any style and then make money from it. That's powerful stuff.
Make Money With Your Tablet
There are thousands of different side hustles you could do to earn some extra money on the side, and which one "clicks" for you depends on your personality and goals. However, there's one side hustle that makes an insane amount of money and works for anyone.
Starting an affiliate website is an incredible way to earn extra money because you can do it from your home on a laptop, and work on your business in the evenings and on weekends. The income potential is huge, and it's easy to scale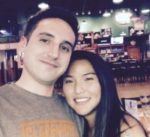 Nathaniell
What's up ladies and dudes! Great to finally meet you, and I hope you enjoyed this post. My name is Nathaniell and I'm the owner of One More Cup of Coffee. I started my first online business in 2010 promoting computer software and now I help newbies start their own businesses. Sign up for my #1 recommended training course and learn how to start your business for FREE!