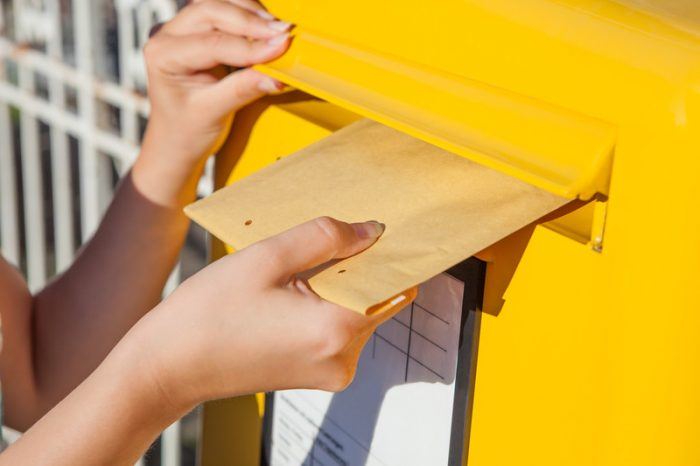 If you want to get out of your 9-to-5 toil or find a way to make some money on the side, the idea of working from home may sound perfect. In many cases, the advertised tasks can sound easy and the idea gives you much more time around your house and your family. One common direction is work from home mailing jobs, which can seem like a good way to go. With these, you typically don't need much training and the financial investment is minimal.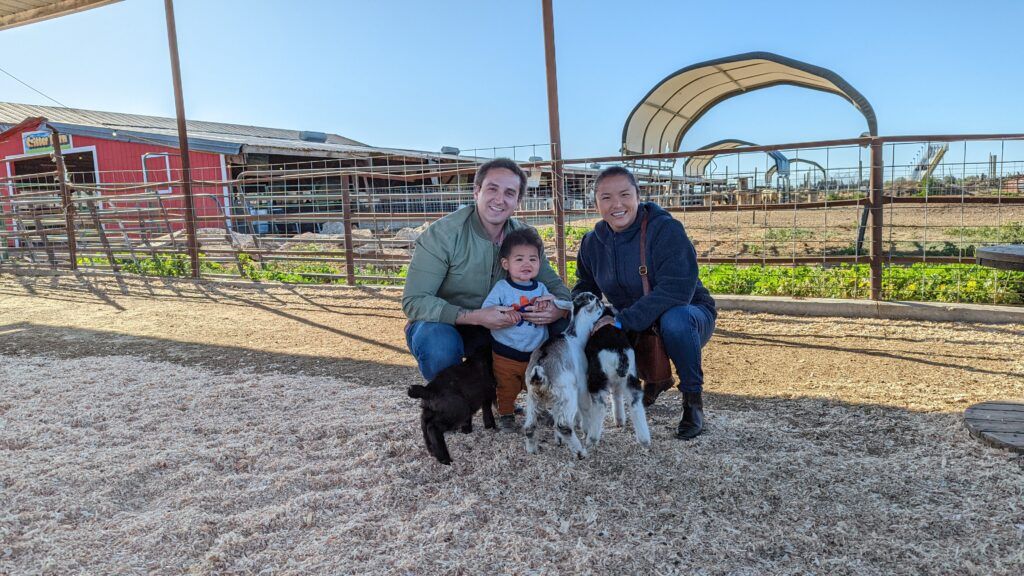 Are You Ready To Work Your Ass Off to Earn Your Lifestyle?
Are you tired of the daily grind? With a laptop and an internet connection I built a small website to generate income, and my life completely changed. Let me show you exactly how I've been doing it for more than 13 years.
But, which of these jobs are actually legitimate? After all, many of the roles advertised online aren't real. Some of them are outright scams, trying to get you involved in something that is never going to work while costing you significant time and money in the process. Others exaggerate the amount that you can earn and underestimate the work involved.
Here, we're looking at the field of work from home mailing jobs as a whole. This includes the various types of jobs out there, what they have to offer and whether they would be a practical approach.
Section 1: Work From Home Scams Typically Advertised
Envelope Stuffing
'Mailing' Jobs
Reshipping Products
Assembling Items
Section 2: Legitimate Work From Home Mailing Jobs
Traditional Jobs
Starting Your Own Business Through Amazon
Rethinking What A "Mailing" Job Means To You
Section 3: How To Work From Home In The Internet Age
[optin-monster-shortcode id="lx9b2ubtz3cxeh6wzjmh"]
Work From Home Scams Typically Advertised
I don't like using the label scam very often, mostly because it gets misused. In practice, many of the products or approaches called a scam do work, they're just not nearly as effective as you're lead to believe.
For example, network marketing companies (like Beachbody) are often called a scam (and I don't ever recommend them) but you can technically make money from them. A subset of people even make considerable income, even though most lose money instead.
The jobs here are different. They are all approaches that I would consider an outright scam – ones that have no redeeming qualities. Most of these also have no legitimate variations. Now, you could theoretically make money with some of these but any income potential would be extremely short-lived. What's more, you would probably be manipulating people or breaking the law to do so.
Envelope Stuffing
One of the oldest work from home mailing ideas is envelope stuffing. This concept is incredibly common and you may see it advertised both online and offline. The marketing often looks something like the image below, where you're told you can make a significant amount for each envelope that you fill.

Many of the sites suggest that the role exists because direct mailing companies need envelopes filled and don't want to hire actual workers to do so. The problem is that this doesn't make sense.
For one thing, companies can outsource work like envelope stuffing with ease and at low cost. What's more, there are machines and tools that make envelope stuffing almost entirely automated and extremely cost efficient. Even if, by some chance, a company did need envelopes manually stuffed, they're hardly going to recruit random people online – and they wouldn't pay much for the work either.
When you really get into it, envelope stuffing doesn't operate like the marketing suggests. In particular, you don't make anything from filling envelopes directly. Instead, your income is tied into recruiting.
This means that you're meant to promote the concept of envelope stuffing wherever and whenever you can, at your own cost. Any income you do make comes from people that want to get involved.
For example, the 1200 Weekly site has you asking people to send you $5 and a self-addressed envelope. That $5 is most of the income you make, although you still have to pay to send proof to the company and to send a flyer to the person interested. The end result is that the process quickly gets expensive and the income potential is low. After all, most people aren't going to buy into envelope stuffing scams, they're too transparent.
'Mailing' Jobs
A variation on envelope stuffing is work that is simply promoted as mailing. For example, you'll often see marketing like the image below, which comes from a site called Hazel Peppergood.

As with envelope stuffing, the first indication of a problem is the high numbers. Legitimate work is never going to pay you such ridiculous income, it would make companies bankrupt quickly. For the most part, this type of job is the same as envelope stuffing. The main difference is just the terms used.

Once again, the underlying concept here doesn't make sense and the job as written could never exist in the real world. Instead, most of these 'positions' use the same model as envelope stuffing. As such, your role would be to advertise and recruit other people into the system. Any income you make would come from that – not from mailing things out.
Reshipping Products
Another scam that's been going around is re-shipping products. Here, you're basically repackaging items and shipping to someone else. Theoretically, you get paid for doing so, although there are no guarantees.
The biggest issue is that you would often be helping people commit fraud. Most reshipping schemes are run by people who use stolen credit cards to buy items and have you act as a middleman to send them on. Doing so could easily get you into legal trouble and isn't likely to be a good source of income either.
There may be legitimate reshipping schemes out there, such as companies trying to reduce packaging before shipping items on. But, such opportunities would be extremely rare and wouldn't pay well. With so many scams in the field, it's best to avoid this area entirely.
Assembling Items
One variation on mailing is companies that pay you to assemble products at home. For example, I've seen advertisements for assembling lego kits for money, along with many other types of products, like jewelry and even electronics.
The idea is interesting because the demand for assembled products does exist. And, there may even be some companies that are worth trying out.
But, for the most part, the idea is a scam. Basically, individuals pay a fee for the supplies and instructions. They are then typically required to build the item and sell it back to the company for a profit.
While the idea makes sense, there are multiple problems with the execution. For example, many companies easily reject items based on quality standards. If that happens, you're stuck with a product that you paid for, which you probably don't want. You'd also be out of pocket. This could even mean that you operate at a loss if too many pieces are rejected.
Companies also tend to dramatically underestimate how long it takes to build an item, So, they may think it takes 5 minutes when the actual time is closer to 30 minutes. It could be even longer if you experience any issues along the way. This issue dramatically decrease the money you get for your time, which makes the income potential much less significant.
And honestly, there is never going to be much money for you in the process. If there were, the company would never be able to turn a profit.
Legitimate Work From Home Mailing Jobs
Traditional Jobs
Legitimate work from home jobs do exist, in pretty much any field, including mailing. After all, many companies will have various tasks that don't need to be completed in their offices. Plus, having people work from home can sometimes save the company time and money, especially as that employee won't take up any physical space in the company's offices.
But, this type of work is fairly difficult to find and you have to sift through all of the scams to find work. The most realistic example is an actual paid position from a regular company. The best place to start looking for these would be a job site, such as Indeed. For example, you may find positions like this one here:

But, such positions are rare. And, when they do exist, mailing would typically be only one fraction of your role. Also, there's no single resource (that I've seen), where you can just pick up a part time mailing job like you might have imagined. You'll need to find a job just like any other type of job, applying for positions in your area.
You would have to go through the hiring process, which could include background checks, interviews and similar processes. There may also be high competition for the role, as working from home is highly desirable.
For some people, the idea could still work. After all, these roles are legitimate and they do let you work from home. For anyone who is a caregiver or has young children, this type of role could be more appealing. Likewise, working like this means that you have some guarantees about the money you will make each week. You'll have to see what's available in your particular city.
Starting Your Own "Mailing" Business Through Amazon
Sometimes it's hard to interpret what people mean by "home mailing jobs", even though it's a popular search term in Google. Though I'm sure a lot of readers on this post are thinking of envelope stuffing or other "side gigs", there's actually a legitimate way to start your own mailing business through Amazon.
The catch is that it's a business, that involves a lot more than just sending out packages.
You can leverage Amazon's FBA program, which would allow you to purchase inventory, the ship the packages to Amazon to be sold through their website. Amazon stores the products for you and ships them for each order. You are "mailing" the products to Amazon, so technically it's a mail at home job in some way. However, you are not paid per item shipped to Amazon. You are paid per item sold on Amazon, so there are other things you need to take care of like purchasing inventory, listing your products, and providing customer service for product issues.
Rethinking What A "Mailing" Job Means To You
This post is aimed at people looking for mailing jobs at home, but realistically, there's just not a lot of those styles of jobs out there. It's a concept that was valid 20 or 30 years ago, but these days, you're just not going to get paid stuffing envelopes, or mailing out flyers. It's time to rethink what's possible in the world of mailing. This is a great opportunity to start your business. The key theme is that you need to think about is how you are going to add value and who you are going to help.
For example, you could help local businesses get their business cards in the hands of potential clients, but with a much more targeted technique. Rather than just dropping off business cards in mailboxes or front doorsteps, can you develop a plan to reach their audience?
Can you figure out email marketing, and help clients reach more customers online? Email marketing is a very powerful tool that many local business owners don't understand. Help them get more leads with your expertise is a great way to add value to a business, and make money doing it.
Aside from online ventures, another 'outside the box' idea is Amazon Flex, which pays you to help ship their packages to reduce load of carriers like UPS, and help them meet deadlines during busy times of the year like holidays. This won't keep you at home though! You'll need to get out and deliver packages with your vehicle. Still, you'll be mailing stuff, and this type of seasonal work might be what you're looking for.
How To Work From Home In The Internet Age
If you are searching for a work from home mailing job, then you might be leaving a lot of other options on the table. This is an older term back when commerce and communication was a little different, and I think the time for legitimate jobs of this nature are not really around any more.
That doesn't mean that there are not any legitimate work from home opportunities you could still choose from. Although I typically personally recommend starting your own online business, there are still some legit jobs you can do from home and earn money. Especially now that remote work is getting more common these days. For example, here are some remote medical, audio, and radiology transcription jobs. Here's a list of remote medical coding jobs too.
You can also work for Apple or Uhaul from home.
As far as part time gigs, you could also work for Walmart distribution centers, or for fast payouts you can try one of these jobs that pay weekly.
There's a lot of options, so it really just depends on how bad you want to find a part time gig, and how much work you're willing to put in to find it. While there are a lot of jobs out there, there are also a lot of applicants to compete with, but also just a lot of information to sort through. These jobs are not going to jump out and ask you to apply. As with any work position, it takes initiative to go get it. All you need is a computer to do your research from the comfort of your own home!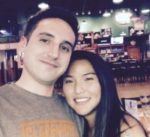 Nathaniell
What's up ladies and dudes! Great to finally meet you, and I hope you enjoyed this post. My name is Nathaniell and I'm the owner of One More Cup of Coffee. I started my first online business in 2010 promoting computer software and now I help newbies start their own businesses. Sign up for my #1 recommended training course and learn how to start your business for FREE!