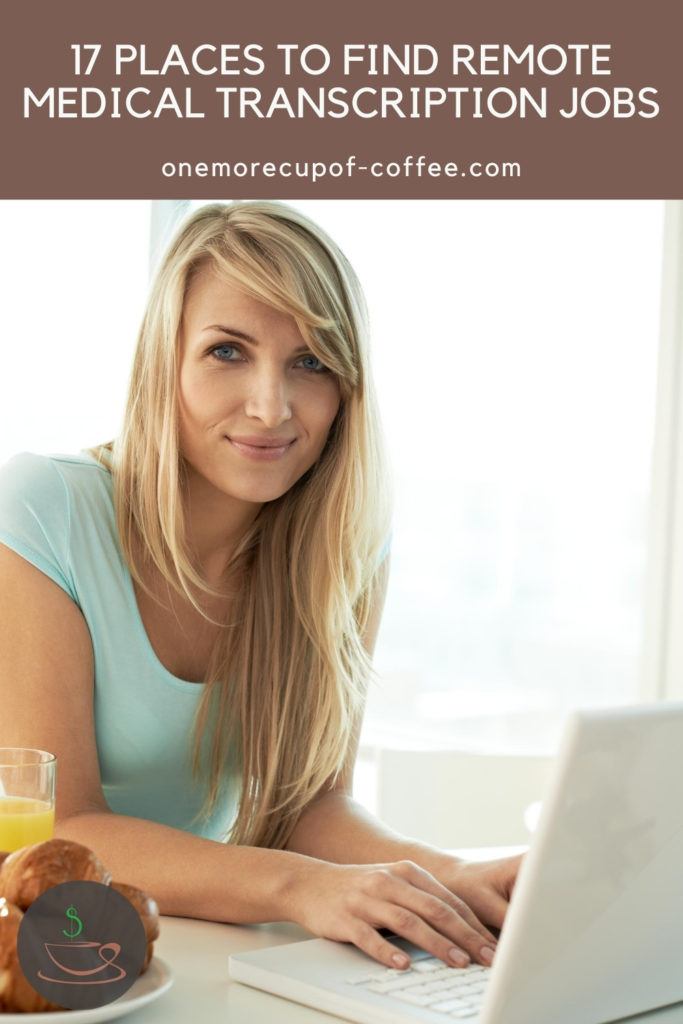 There is not much room for error when you're a medical transcriptionist (MT). If you didn't already know, medical transcriptionists have the challenge of transcribing dictated medical reports by healthcare professionals and practitioners. And while many companies employ MT's in-house, some to find remote medical transcription jobs and work from the comforts of their homes.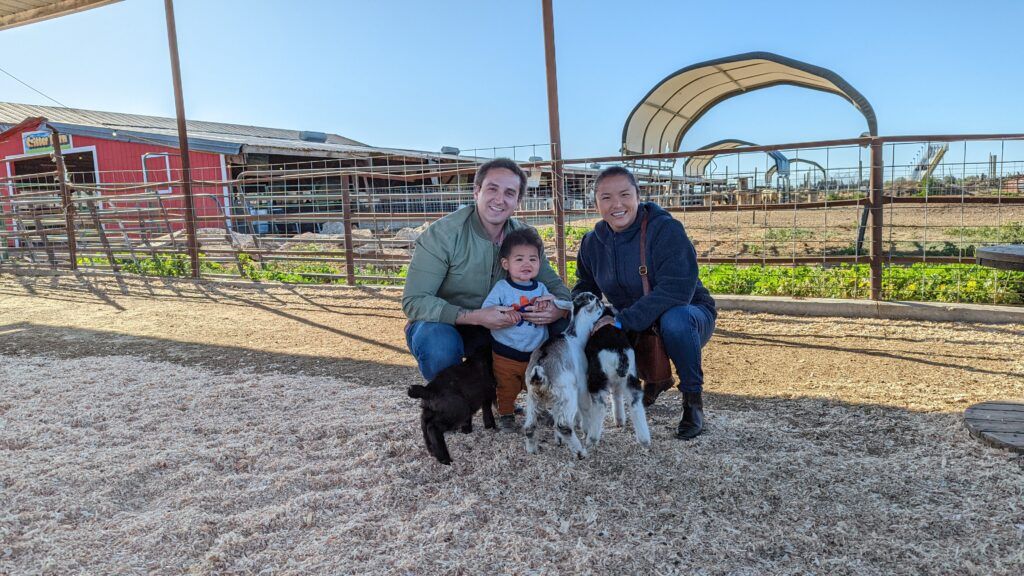 Are You Ready To Work Your Ass Off to Earn Your Lifestyle?
Are you tired of the daily grind? With a laptop and an internet connection I built a small website to generate income, and my life completely changed. Let me show you exactly how I've been doing it for more than 13 years.
Believe it or not, medical transcription is a popular career in the healthcare industry. In 2018, there were over 58,000 employed transcriptionists, not including remote workers. According to the Bureau of Labor Statistics, the demand for in-house transcriptionists is estimated to see a -3% decrease over the next decade and it's all because of technological advances and companies outsourcing their medical transcription jobs to remote workers online.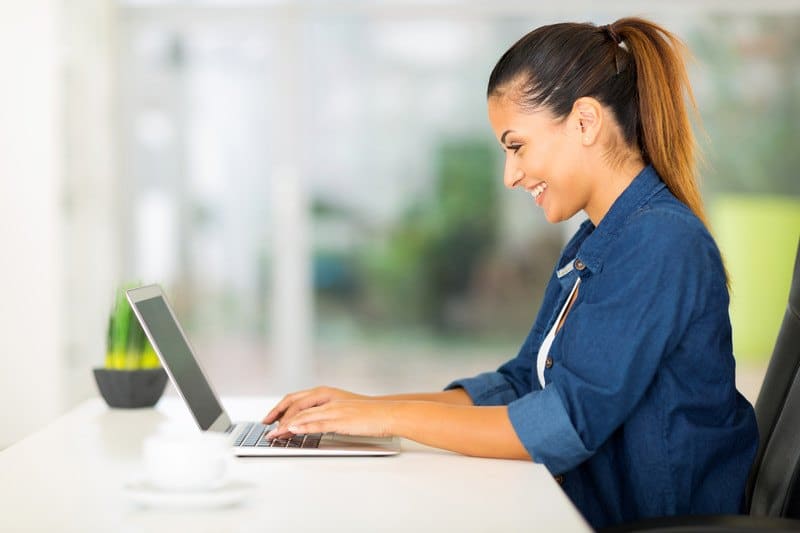 As a remote worker, this means the best places to find remote medical transcription jobs will be online with outsourcing service providers or through freelance platforms. To be considered for the job, not only do you need to have relevant experience in the industry, but you need to have a proven track record of accuracy.
Here are a handful of places to find medical transcription jobs right now! Note: Availability and requirements will vary by company.
17 Places To Find Remote Medical Transcription Jobs
SpectraMedi
Perfect Transcription
Transcription Outsourcing
Eight Crossing
Fast Chart
iMedX
Portiva
SoftScript
The Dictation Source
Transcription For Everyone
MedBillingExperts
Medical Transcription Services
Terra Nova Transcription
Advanced Transcription
QuickTate Transcribers (iDictate)
Flexjobs
Upwork
1. SpectraMedi
SpectraMedi offers full or part-time remote work positions for experienced medical transcriptionists. Being registered or certified as a medical transcriptionist (RMT/CMT) will increase your chances of employment. If you have particular needs to be able to successfully work remotely you're encouraged to contact them for support. Resumes and applications are accepted by mail (check their website for address details).
2. Perfect Transcription
Perfect Transcription is a transcription company that's "Physician Owned – Physician Managed." They hire remote medical transcriptionists to transcribe healthcare provider notes, medical correspondence, consultations and do so with accuracy and without error. To be considered, you should hold a college degree, have at least 3+ years of work experience plus have 2+ additional years working in a specialty field.
3. Transcription Outsourcing, LLC
Pay: Varies per field; Medical $0.07 – $0.10/line
Transcription Outsourcing, LLC is one of the top providers in the US for providing transcription services – both in-house and remotely. While medical is their main overarching field, they also offer services for law, legal, and business transcription.
Remote workers are encouraged to apply. You will need to pass several tests and obtain a 95% overall success rate or higher. Otherwise, you may not be considered for employment.
Transcription Outsourcing pays its workers based on lines of transcribed work. The pay varies depending on the field, but for medical transcription services, you'll earn between $0.07 – $0.10 per line transcribed.
4. Eight Crossing
Eight Crossing is a privately-owned company offering outsourcing transcription services nationwide. To work remotely for Eight Crossing as a medical transcriptionist you must have a minimum of two years experience transcribing both general and specialty medical reports in addition to being able to produce at least 1,000 lines of transcribed work per day.
5. Fast Chart
Fast Chart hires medical transcriptionists with 2+ years of full-time experience working in a medical or clinical facility. If you have less than two years of experience, you may still apply but they warn your application might not receive a response due to the high number of requests they receive. Your main task as a medical transcriptionist with Fast Chart will be to transcribe voice reports into text format (and with over 98.5% accuracy).
6. iMedX
iMedX knows that "every line counts" in the medical transcription industry and therefore only hires transcriptionists who have a proven track record and breadth of experience. As an applicant, you must first pass a medical language evaluation to ensure you understand key medical terms. English grammar and punctuation tests, plus other evaluations designed to test your medical software knowledge, may also be required.
Competition for employment with iMedX is high because they also offer full medical, dental, vision, life, and disability plans on top of paid vacation!
7. Portiva
Portiva specializes in electronic medical transcription providing outsourcing services for physicians and healthcare clinics across America. Seeing as they don't list job offers on their website, reach out to their team or check on one of the Flexjobs.com for other work from home opportunities within the medical transcription field.
8. SoftScript
If you're looking for a remote medical transcription job that comes with extra benefits, look no further than SoftScript. Their remote jobs also offer paid vacation, health insurance coverage, a 401k, and more. Plus, they were one of the first companies to provide service for written transcription and are considered a reputable company in the transcription industry.
9. The Dictation Source
The Dictation Source hires remote medical transcriptionists with experience and skill. They have been outsourcing transcription for over 20 years and have served over 1400 healthcare clinics across the country. To apply to work as a medical transcriptionist with The Dictation Source, send your updated resume and cover letter via email.
10. Transcription For Everyone
Transcription For Everyone hires a wide range of multi-specialty transcriptionists, including those in the medical field. Their application process is not rigorous. They do require that you are a native English speaker. Other than that, just send in your resume and cover letter to apply.
11. MedBillingExperts
MedBillingExperts is a leading offshore company providing a multitude of medical transcription services. You cannot apply directly through their website, so keep an eye out on job boards online where companies can post their job listings for free.
12. MOS Medical Transcription Services
Medical Transcription Service is a US-based company providing medical transcription services to physicians, clinics, and hospitals worldwide and across North America. As of now, they don't indicate their employment requirements on their website. Reach out via email through their sales team or contact them by phone to inquire about current openings.
13. Terra Nova Transcription
Terra Nova is a Canadian healthcare information management firm with over 12 years of experience outsourcing remote transcriptionists across North America to serve its corporate, medical, and legal clients with accurate audio-to-text transcription solutions. They don't have a career tab on their website, but they do post their available listings on Flexjobs.com. You must have at least 3+ years experience in acute care for full-time employment.
14. Advanced Transcription
Advanced Transcription is a Georgia-based company offering medical transcription and EMR scribe services. They hire remote medical and legal transcriptionists with 2+ years experience and who can deliver a quick 24-48 hour turnaround time.
15. QuickTate Transcribers (iDictate)
Quicktate is a reputable online company to work as a remote medical transcriptionist. They actually serve recognizable brands such as Wells Fargo, CNN, Ford, and Coca-Cola, performing a variety of services including voicemail and audio transcription, call auditing and analysis, and more (including transcribing medical reports).
Other Places to Find Remote Medical Transcriptionist Jobs
16. Flexjobs.com
If you're still having trouble finding your ideal remote medical transcriptionist job, try your luck on Flexjobs.com, which lists current work from home jobs each month. Flexjobs will indicate which jobs offer to work remotely in addition to part and full-time positions. In order to see the employer details, you'll need to first join as a member. Their full membership service costs $6.95.
17. Upwork.com
Another place to find remote work from home jobs is on Upwork.com. Upwork is easy to use for both freelancers seeking employment and companies outsourcing their work online. There are even medical transcriptionist jobs! As a freelancer, Upwork takes a 20% commission on the first $0-501 you earn with a single client. Repeat work with the same client will result in lower fees (10% until $10,000, and 5% thereafter).
Requirements To Apply For Remote Medical Transcriptionist Jobs
Medical transcription jobs are highly sought-after but they aren't ideal for newbies to the field. You should be able to adhere to the following requirements to work as a remote medical transcriptionist:
Understanding and deciphering medical vocabulary and abbreviations
Familiarity and experience using advanced medical transcription software
Excellent typing, language, punctuation, and grammar skills
Ability to deliver accurate reports on time
Verify diagnostic reports and documentation for error and inconsistencies
As a remote worker, you should also be able to provide the proper equipment for yourself to optimize a working environment free from background noise.
To increase your chances of employment as a remote medical transcriptionist, you should aim to acquire any relevant experience (of 1-5 years or 10-15 years in some cases). You should also consider becoming a registered or certified medical transcriptionist (RMT/CMT). If you don't have the necessary skills or meet the requirements, you can check out these data entry jobs to expand your job search.
There are many places to find remote medical transcription jobs online, but it requires due diligence as several companies no longer operate and haven't updated their websites in several years. Always check for recent activity on the website or if they have active job listings. If you don't see employment opportunities listed, or job salary details, it doesn't hurt to send out a quick email to inquire if they're hiring before moving on to the next prospect.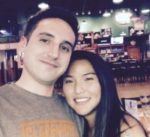 Nathaniell
What's up ladies and dudes! Great to finally meet you, and I hope you enjoyed this post. My name is Nathaniell and I'm the owner of One More Cup of Coffee. I started my first online business in 2010 promoting computer software and now I help newbies start their own businesses. Sign up for my #1 recommended training course and learn how to start your business for FREE!