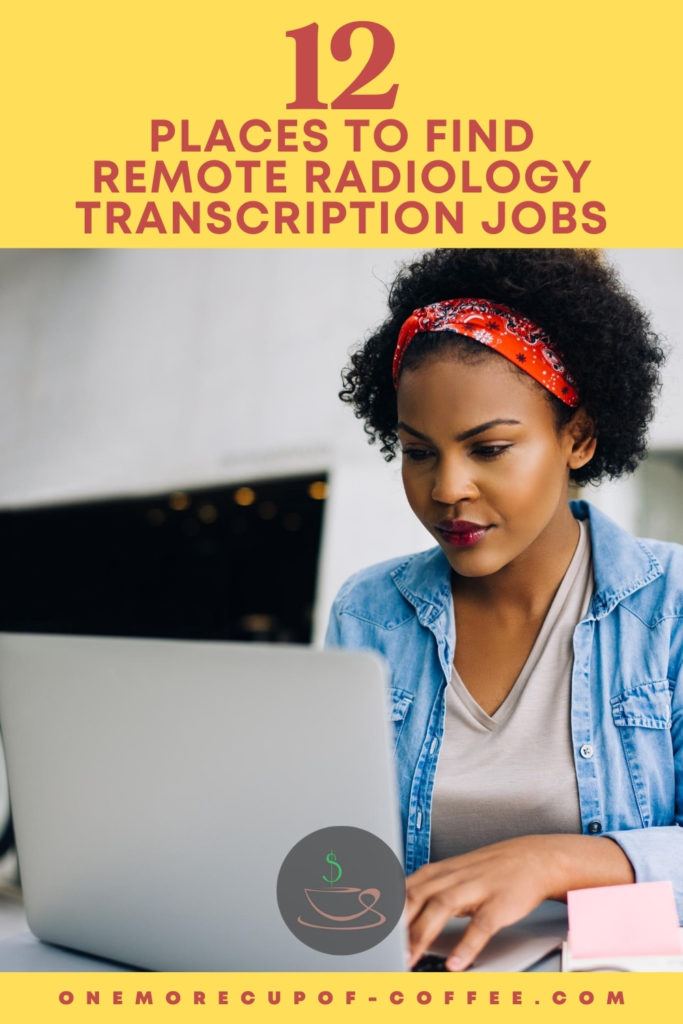 If you're a radiology transcriptionist, chances are you're here to learn about where to look online for places to find remote radiology transcription jobs. If so, you're in luck!
If you're new to the field, then it's good to know that radiology transcription is similar in nature to doing general transcription online. However, since radiology is a branch of medical science, you will need to have more skill, certification, and experience to get hired as a remote radiology transcriptionist.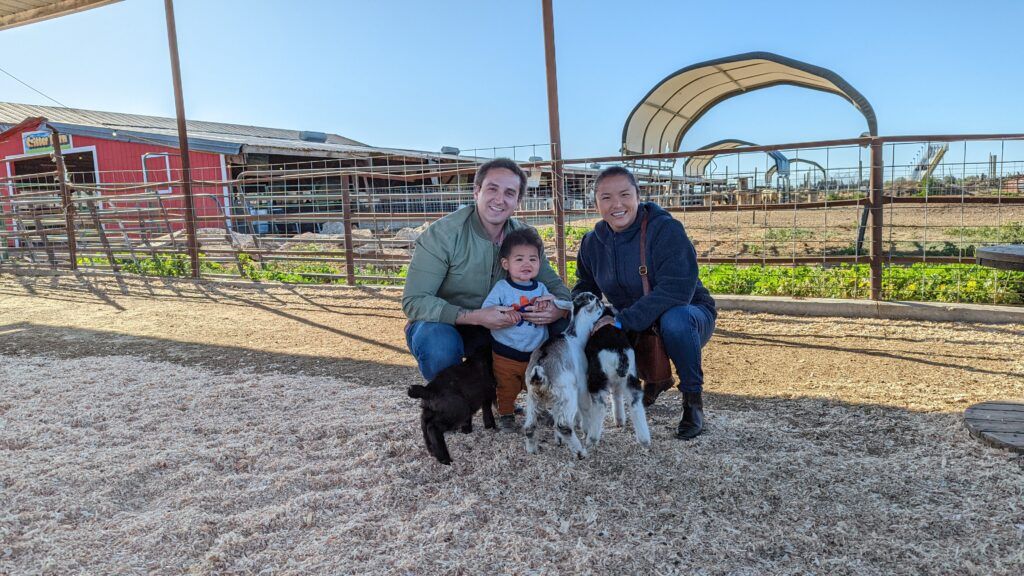 Are You Ready To Work Your Ass Off to Earn Your Lifestyle?
Are you tired of the daily grind? With a laptop and an internet connection I built a small website to generate income, and my life completely changed. Let me show you exactly how I've been doing it for more than 13 years.
The main responsibility of a radiology transcriptionist is to transcribe audio, video, oral interviews, and other diction or hard materials into detailed diagnostic reports covering the case background, patient history, imaging technology, observations, and final findings. Other job duties could include providing clerical assistance, updating and managing the medical files, forward results to insurance providers, and more.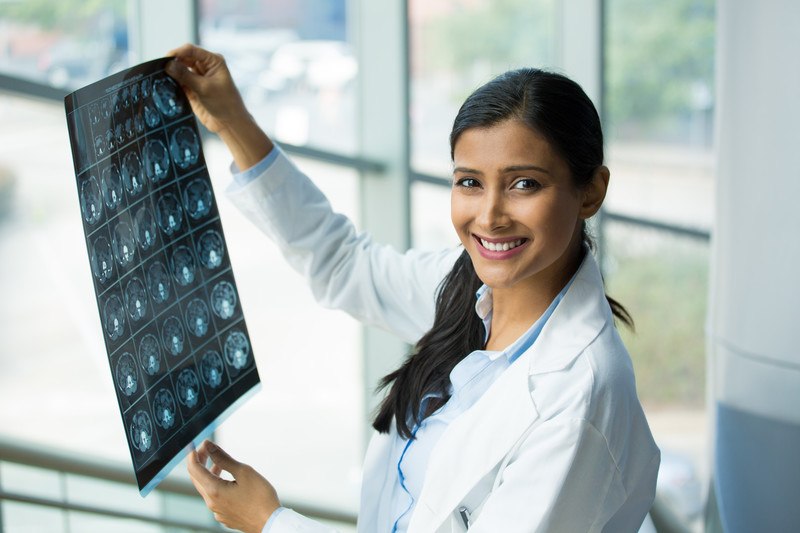 As far as qualifications go, not only should radiology transcriptionists have a strong understanding of radiology terminology, imaging technology, and related software, but they should also have excellent typing, listening, and reporting skills. In sum, you gotta know your stuff.
Although most radiology transcriptionists find jobs in hospitals, doctor's offices, medical labs, or outpatient care clinics, some seek remote radiology transcription jobs instead so they can work flexible hours from their home office.
That said, here are twelve places to find remote radiology transcription jobs online!
12 Places To Find Remote Radiology Transcription Jobs
Transcription Outsourcing
Athreon
Transcription For Everyone
Keystroke Transcription
MedBillingExperts
MOS Medical Transcription Services
Flat World Solutions
Eyered Transcription
Portiva
SoftScript
The Dictation Source
VillageMD
1. Transcription Outsourcing, LLC
Transcription Outsourcing, LLC is a leading American-owned provider for outsourcing transcription services to individuals, businesses, and multinational corporations across the US in various fields such as law enforcement, business, legal, medical (including radiology), and general transcription.
They offer positions for both in-house transcriptionists as well as remote workers. To apply, you need to pass a series of tests with a success rate of 95% or more. This may include grammar and spelling tests, transcribing sample audio, and undergoing a multi-person interview.
In terms of pay, you will earn between $0.07 – $0.10 per line transcribed. Sometimes, due to expedited requests, you can earn more with fast turnaround time and/or providing reports with over 99% accuracy.
2. Athreon
Another popular place to find remote radiology transcription jobs is through Athreon. Athreon has been a leader in the speech-to-text and transcription outsourcing industry for over 30 years, delivering top-notch services across North America and Europe.
If you're just starting out in your career, you might find it difficult to get accepted with Athreon as they hire transcriptions with an average of 15 years' relevant experience. In addition, you must be able to provide accurate and prompt delivery of reports within 4-12 hours.
Athreon is a solid option for you if you have plenty of experience in the radiology transcription field and if you are looking for jobs that pay weekly.
3. Transcription For Everyone
Transcription For Everyone hires skilled typists for all types of transcriptionist services including for audio, video, legal, medical, interview, digital, business, court transcription, and more! They have a strong company vision that "transcription is for everyone" so if you have minimal experience and fit the requirements (must be a native English speaker), you can send in your resume and cover letter to apply. Note: They do not specify how much their remote positions pay.
4. Keystroke Transcription
Keystroke Transcription is another option if you're looking for remote radiology transcription jobs. This company has produced over 3.4 million radiology reports per year so they have plenty of work opportunities for remote workers. Keystroke specifically highlights that radiology transcription is their specialty. Because of this, getting a job with them is fairly competitive.
You'll need to have at least 5 years minimum relevant experience and be comfortable working with different radiological information systems (RIS) such as Radnet, Misys, Meditech, ExText, HBO Star, and more.
To apply, you need to meet several criteria, including having 3+ years of full-time experience with a proven track record of getting 98% or more accuracy on your transcribed reports. You can send in your application and resume by fax or via their website.
5. MedBillingExperts
As an "expert radiology transcription company," MedBillingExperts provides employment opportunities for remote transcriptionists wanting to work from home. The offshore company hires radiology transcriptionists with 5+ years of experience who can transcribe a variety of key radiology reports including x-rays, ultrasounds, MRIs, bone scans, mammograms, PET scans, and more.
Seeing as they don't have an option to submit an application on their website, you could inquire via email or check online job offers on Flexjobs, Glassdoor, or by reaching out to their team on the phone.
6. MOS Medical Transcription Services
Medical Transcription Service is a US-based medical transcription company providing a wide range of services to physicians, clinics, and hospitals across North America and worldwide. They offer multi-specialty transcription services and radiology is one of them.
They don't specify requirements for those seeking employment so you will need to reach out via email through their sales team or contact them by phone.
7. Flat World Solutions
Flat World Solutions is the leading organization in the field of outsourced radiology transcription services. They offer premium radiology transcription services related to a variety of radiology reports, this includes X-Ray, Ultrasound, MRI, CT Scan, Bone Scan, Mammograms, and PET.
The company looks for people who are creative and willing to go the extra mile. To apply for available job listings, visit their website.
8. Eyered Transcription
If you haven't had any luck finding remote radiology transcription jobs yet, try out Eyered Transcription. They have been providing high-quality medical and radiology transcription services since 1999 and they praise their remote team of transcriptionists and quality analysts for their success so far.
The qualifications to apply aren't listed on their website, but you can send in your resume and attach it to the contact box provided.
9. Portiva
Portiva is an online electronic medical transcription and dictation company for physicians and healthcare clinics across America. Like most other online services they offer HIPAA-compliant services for multiple specialty fields within the medical transcription industry.
They also offer fast turnaround times for clients – within six hours or less. As such, this job is very much deadline-driven despite being remote and getting to choose when you want to work.
To apply for available job listings on Portiva, search Flexjobs.com, Indeed.com, Glassdoor, and LinkedIn.
10. SoftScript
SoftScript is one of the better places online where you can find remote radiology transcription jobs because, not only are they a reputable company that was the first to implement word-based transcription services, but they also offer benefits like 401k, paid vacation, and health insurance options. The types of transcription accounts you could work on are radiology, acute, ER, clinic, and pathology, among others.
The online application will require you to list your work experience and self-rate your experience and proficiency for each specialty you're interested in working for.
11. The Dictation Source
The Dictation Source have been providing cost-effective medical transcription services for the past twenty years. To date, they have served over 1400 healthcare clinics across the US with low-cost transcription services across a variety of specialty fields.
To inquire about remote employment opportunities, you need to send your updated resume or CV and a cover letter to the address that appears on their contact page. Payment details are unknown.
12. VillageMD
VillageMD was founded by three colleagues who wanted to provide a way to bring clearer, more effective solutions and tools to physicians in the healthcare industry. The company offers a multitude of services, but their radiology department specifically is hiring remote radiology transcriptionists.
When working for VillageMD, the radiology transcriptionist needs to coordinate and work with their Primary Care Village Medical Center team and radiology group to deliver transcribed and edited audio files.
To apply, you should have at least 1-year experience working as a medical transcriptionist and must hold a medical transcriptionist registration or certificate (CMT/RMT).
Requirements To Apply For Remote Radiology Transcriptionist Jobs
Most companies that hire remote independent contractors for transcriptionist jobs will have a basic set of requirements, including but not limited to:
As we've seen with several of the remote jobs above, you might need additional proof of relevant experience and postsecondary education.
If in doubt, good places to find current remote radiology transcriptionist jobs are on major job board websites like Flexjobs.com and Glassdoor.com.
If you haven't had luck, or if you have extra talent to offer (i.e. bilingualism), you could also try checking out if there are any available job listings posted to Upwork, as many global, multi-lingual companies are using this platform to outsource their transcription services.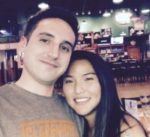 Nathaniell
What's up ladies and dudes! Great to finally meet you, and I hope you enjoyed this post. My name is Nathaniell and I'm the owner of One More Cup of Coffee. I started my first online business in 2010 promoting computer software and now I help newbies start their own businesses. Sign up for my #1 recommended training course and learn how to start your business for FREE!