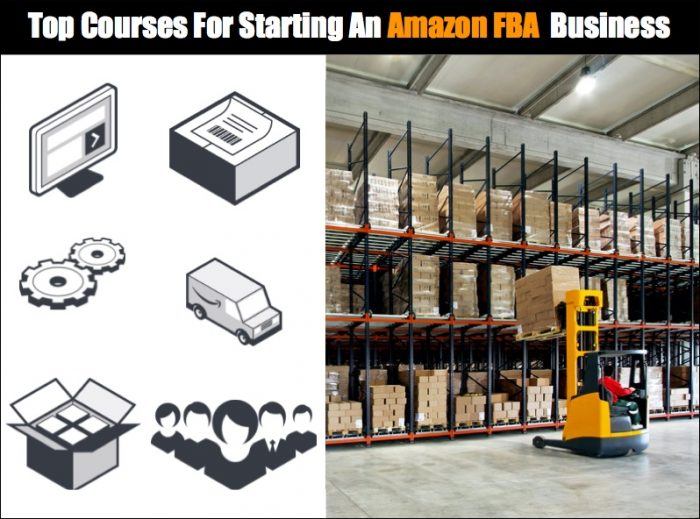 Right now, Amazon FBA is an incredibly popular way to earn money. This technique is something that Amazon offers and lets you take advantage of Amazon's reputation, traffic and warehouses. It can be a powerful way to grow a business because it relies on systems that Amazon has already set in place. This helps you create and scale your business relatively easily!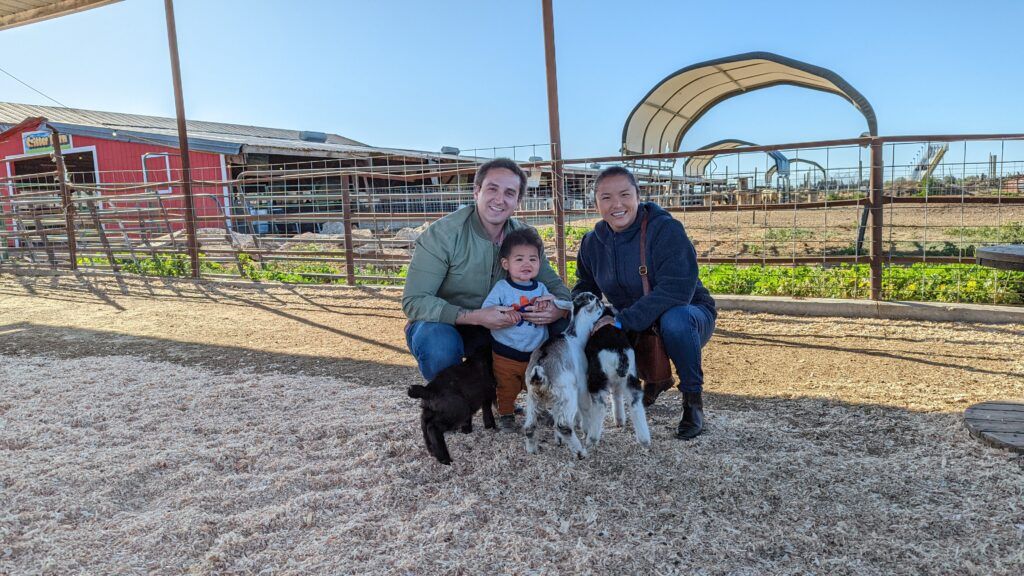 Are You Ready To Work Your Ass Off to Earn Your Lifestyle?
Are you tired of the daily grind? With a laptop and an internet connection I built a small website to generate income, and my life completely changed. Let me show you exactly how I've been doing it for more than 13 years.
With all the tools that Amazon provides, getting started with Amazon FBA can seem pretty simple. However, if you want to be successful at it, finding a good course is essential. Not only will a course teach you the basics but it will also show you how to effectively turn a profit without taking expensive risks. By having an expert show you the way, you can avoid typical newbie pitfalls and achieve milestones faster than if you were doing it on your own.
Thankfully, there are some great courses out there that can teach you what you need to know. Precisely which one is best for you is going to depend on what type of teaching method you prefer and your price range.
So, in this post I'm going to take a look at the top courses for Amazon FBA currently on the market and offer you some information about each of them. This information should help you to work out which course is going to be best for you.
Amazon Bootcamp 2.0

At just under $300, Amazon Bootcamp 2.0 certainly isn't the cheapest option for Amazon FBA training. However, you really do get what you pay for with this course. Also, keep in mind that some courses cost over $3,000!
In total, the course includes 8 different modules and these step you through the processes involved with creating your own business leveraging Amazon FBA. These modules cover information on the basics like sourcing products and sending them to Amazon, as well as on more complex processes like accounting. Figuring out what to buy and how to keep a good profit margin is essential to running a successful business.
The training is step-by-step and presented in "newbie" language, which is perfect for people who have never started a business before. In fact, the entire course is very linear, so you end up learning what you need to know in the right order. In contrast, a lot of other courses just throw a large amount of information at you, which can be overwhelming and not especially helpful.
There is a great combination of high quality videos, text, images and PDFs, which are perfect for learning. The mixed media presentations make it fun to learn, and appeal to many different learning styles.
One of my favorite things about this particular course is that it focuses just on the FBA program. It covers the basics of Amazon FBA, the more complex stuff and everything in between. For example, one of the modules focuses on buying physical products in stores to turn around for profit, while another focuses on doing the same thing online.

This is one of the most critical aspects of learning Amazon FBA because you have to figure out what to buy to make money. Before I started my first online business, it was the topic that made me the most nervous. What if I tried to sell products that no one wanted?! There are lots of different options for doing so and the whole field can quickly get overwhelming without good advice.
I love the way that Amazon Bootcamp 2.0 approaches this topic and the course is the best I have found for learning the techniques behind buying products.
There are two other great things about this course that I want to mention.
One is that there is a bunch of other information and training attached as bonuses. For example, one bonus looks at merchant fulfilling, while another looks at accounting.

You might find that some of the bonuses are more useful for you personally than others. But, regardless of which ones help you, having the extra information is useful, especially as some of the bonuses cover legal aspects of creating an Amazon FBA business. The legal stuff is really important to me because I want to make sure my business is legitimate!
The other cool thing is that the course has an active, supportive community to help you with advice and motivation.
This is in the form of a private Facebook group that has an emphasis on providing support and encouraging success. This type of support can make the difference between success and failure with an online business. Often, people find that they may get stuck or discouraged and having other people to talk to when building your business can be much more powerful than most people realize.
Not only are these people are creating their own Amazon business, but they are folks that are working on the same course as you!
Beyond the price, the one downside about this program is that it is designed for people within the United States. For most people reading this, that probably won't be an issue. You can still use the course if you are not living in the US, but things like taxes, shipping, and other details may vary based on where you are.
This was just a short review! Be sure to check out more details about this course in my full review of amazon bootcamp 2.0. You can also check out the full course itself at Amazon Bootcamp 2.0 and check out what they offer.
Note: Jessica and Cliff (the creators) are always adding updates to the course and posting important information in the Facebook group, so everything is up to date!
Selling on Amazon's FBA Program

Price: Free
Rating: 80/100
Technically speaking, this product is an eBook, rather than an actual course. However, it is free, so I wanted to include it in this list.
Now, with an eBook, there are some limitations. In particular, the content isn't interactive, so there are no videos to watch and no places to ask questions. It's also harder to update a book, so most authors only update their eBooks rarely.
From the date of upload, it looks like this particular book was last updated in January of 2016. So, it's still fairly recent but you may miss changes to Amazon if you rely on it exclusively.
As books go, this one is pretty good. It includes a range of screenshots about what to expect and how to go about using Amazon FBA.
However, the eBook is specifically focused on selling books on Amazon. In many ways, selling books is a great area and there is major potential for profit. However, a lot of people start off in Amazon FBA by selling books, so the competition here is fairly high.
Overall, this book won't teach you everything you need to know but it could be a good start. If nothing else, the information offered can help you figure out whether you want to get involved with Amazon FBA.
Jim Cockrum's Proven Amazon Course

Price: $299
Rating: 93/100
This particular course is one currently one of the most popular options for Amazon FBA training. The first thing to note about it is that the course is extremely comprehensive. That includes video tutorials and written training, covering pretty much every related topic that you can imagine.
The sheer amount of information is great if you want to learn as much as you can. However, in fairness, it can be a little overwhelming at first. In comparison to Amazon Bootcamp 2.0 (above), this course is a little disorganized.
Some aspects of the training are in a fairly logical order, particularly the training for the three key aspects of Amazon FBA. Those areas are buying, listing and shipping, and each comes with its own complexities. To create a successful Amazon FBA business, you really do have to be effective at all three of these areas and Proven Amazon Course covers these topics thoroughly.
Outside of this though, you're mostly faced with a large number of different pieces of training and information on related topics like ebay and private labeling. The extras are great, but may be distracting for those that want to focus exclusively on creating an Amazon business.
For the most part, the power of Proven Amazon Course comes from two main areas.
The first is simply the amount of training available. The Proven Amazon Course does offer more information than any other Amazon FBA course that I've seen and this training covers so many different topics and concepts. There are continual updates and additions, so the value of what you get for the price is amazing.
The other appealing thing is that one part of the course specializes in using Amazon FBA from outside of the United States. I've noticed that most other courses don't cover this area at all, which is a pity. However, that makes choosing a course for non-US entrepreneurs very easy! Jim Cockrum's course is what you need.
Proven Amazon Course also has a private community via Facebook where you can ask for advice and get support when you need it. Not only will other members be able to help you correct mistakes (or prevent them), but it will also be very inspiring to read the success stories that come through weekly.
That community can be a powerful place to find support and to ask questions, but also just to be involved with others that are creating an online business. By hanging out with like-minded people, you'll have a greater chance of following through with this "crazy idea" that you can make money online (note: It's not really that crazy of an idea). Rub shoulders with success stories and newbie peers.
If you think that PAC might be the course for you, be sure to read my full review of Proven Amazon Course! There's more details of what's inside the members area, including screenshots and a video review. It's the biggest seller here on my website despite being my #2 choice, LOL. Everyone has different learning styles, so you may enjoy that Jim Cockrum has to offer here. You can also see the Proven Amazon Course website to check for updates on what they're offering.
No Sales B.S. (Udemy Course)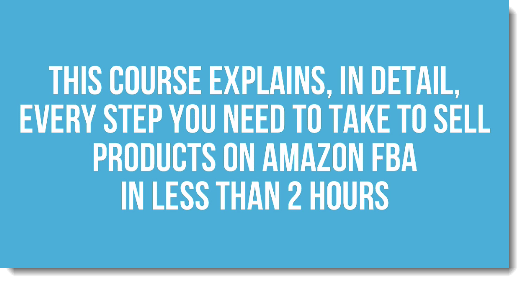 Price: $19
Rating: 72/100
Udemy offers courses in just about every topic that you can imagine and Amazon FBA is one of those areas. There are actually a number of different courses on Udemy that focus on Amazon FBA but the one I want to talk about briefly is called No Sales B.S., created by Eric John Campbell.
This particular course offers 2.5 hours in video, along with an estimated 2 hours in other content. So, it's fairly basic, especially compared to some of the other more comprehensive courses on this list.
The course is one of the highest rated options for Amazon FBA on Udemy and it seems to be pretty popular as well.

For the most part, the course considers the basics and it is also a little out of date. So, it probably wouldn't be enough to get you started entirely. However, at $19, the course might be a good investment for many beginners, especially as it is a concise way to get a good idea of what Amazon FBA is about and precisely how it works.
Complete Amazon Marketing System
Price: $147
Rating: 88/100
In this digital world, finding physical training manuals is becoming increasingly unusual – and you wouldn't expect that for an online technique like Amazon FBA. Yet, a physical book is precisely what The Complete Amazon Marketing System is. The course comes in two volumes, with more than 350 pages.
What's even more surprising is that this course is actually really good and it's an Amazon FBA course that I recommend.
For that matter, the book is even kept relatively updated, with the last update being done in August 2016 (I'm writing this in Sept 2016). That's pretty impressive really, as some digital courses are less effective at updating! There is also a bi-monthly newsletter and periodic reports, so you do get additional information as things change in the Amazon FBA feels. Skip does send out email updates and has a website with additional information.
The course itself is fairly comprehensive and Skip McGrath offers some unique perspectives into the Amazon FBA process. There is also a ton of information about product sourcing and the information is much more varied than you'll find in other courses. With each course creator, comes a variety of experiences, and you will get to know Amazon through Skip's eyes if you purchase his books.
The biggest issue for me with this course is just that it's physical rather than digital. There's no ctrl+f in the real world, and finding information within the pages can be difficult.
This is likely to bother some people but not others. Personally, I prefer doing everything digitally and even tend to work off the cloud, rather than downloading local copies. So, for me, having a physical book feels redundant and slow.
But, I know other people who would prefer a physical version. After all, you can highlight a physical book and have it on the table next to you for quick reference. Likewise, you can read it on the beach or outside, or just curled up on the sofa.
Get The Complete Amazon Marketing System
The Best Choice
I have two favorites when it comes to Amazon FBA courses. The first is Amazon Bootcamp 2.0 and the second is Proven Amazon Course. Both of these courses are excellent in their own right and offer a good combination of video and text-based training, along with community support.
Out of the two, the best choice for you would depend on a couple of things.
The first is where you're located. If you're outside of the United States, then the Proven Amazon Course is the way to go, hands down. This course has a specific component that focuses on using Amazon FBA from outside of the United States, which is something that most other courses do not offer.
If you're inside the United States, then you could go with either Amazon Bootcamp 2.0 or Proven Amazon Course. Both would work well.
For absolute beginners, I recommend Amazon Bootcamp 2.0.
This course tends to be simpler to follow, especially as the individual components progress logically. There is also more over-the-shoulder training. That style is very powerful as it lets you see exactly what you need to do and how to do it.
Read The Full Review Of Amazon Bootcamp 2.0
In contrast, if you're more experienced at selling through Amazon or if you are good at picking up information quickly, you may find the Proven Amazon Course to be more appealing. This course does seem to offer more information overall, although the organization isn't as good, so it can take longer to sift through the information.
Read The Full Review Of Proven Amazon Course
Either option can work well and both of these programs are powerful in their own right.
These digital products are very much worth the cost. If you have purchased any "make money online" products before, you may be used to the $5-$50 PDFs that are promoted so frequently. Many times these are low-value products aimed at people looking to get rich quick.
Though the $300 price tag may seem steep, if you consider that you are aiming to make $1000's per month, it's really a small investment into your education. If these guides can save you just one financial mistake, that could be worth the cost alone.
Realistically, trying to learn Amazon FBA yourself would cost you at least this much in terms of time and money, simply because you're learning through trial and error and some mistakes can be expensive. It makes much more sense learn what you're doing from the pros who have been there and get it right from the very beginning.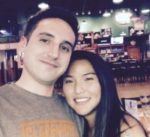 Nathaniell
What's up ladies and dudes! Great to finally meet you, and I hope you enjoyed this post. My name is Nathaniell and I'm the owner of One More Cup of Coffee. I started my first online business in 2010 promoting computer software and now I help newbies start their own businesses. Sign up for my #1 recommended training course and learn how to start your business for FREE!