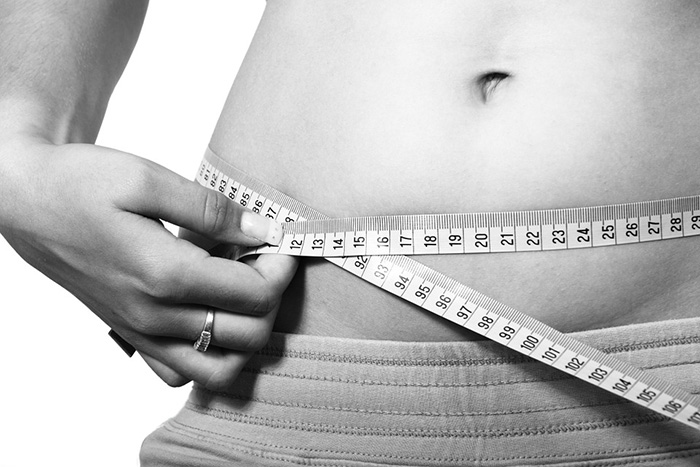 Has there ever been a time in history when people were more concerned with their health than they are now? If you're a writer or have a penchant for health-related topics, you might be pleased to know that you can get paid to write health articles.
Tell me more about the market for health articles
Let's think about it. Americans are living longer than ever, but disease itself is on the rise. Heart attacks, autoimmune disease, diabetes, and many other illnesses and poor health conditions run rampant. Health articles help in many ways.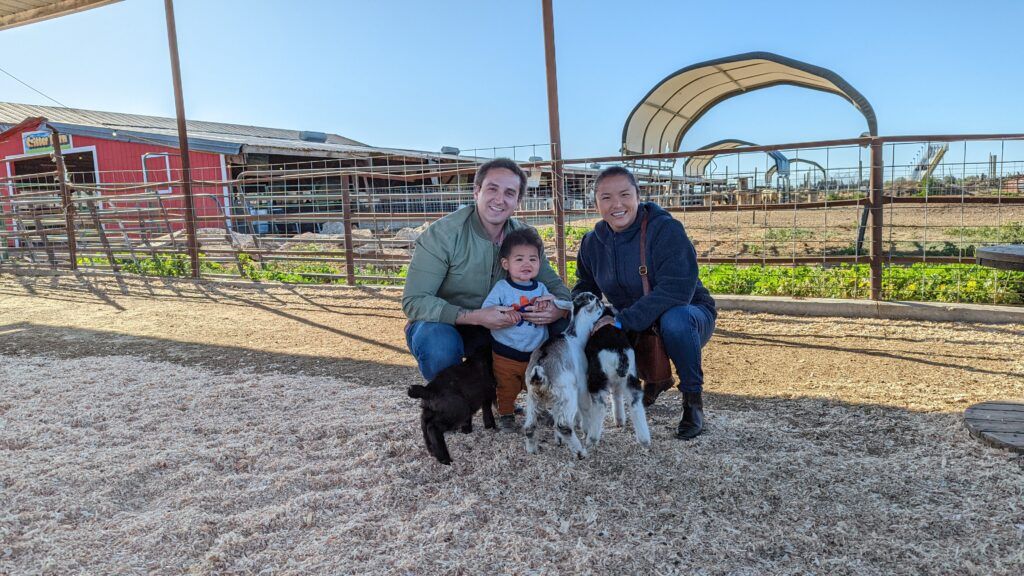 Are You Ready To Work Your Ass Off to Earn Your Lifestyle?
Are you tired of the daily grind? With a laptop and an internet connection I built a small website to generate income, and my life completely changed. Let me show you exactly how I've been doing it for more than 13 years.
First, they educate about particular illnesses and diseases and spread awareness so that patients and health professionals can more easily recognize their effects.
Secondly, they empower patients to understand their illnesses more easily and learn what they can do from their own viewpoint to fight their illness. It's easy for anyone to take a pill. But, there are other lifestyle changes a person can do to more productively combat their conditions.
Thirdly, health articles can help from a preventative standpoint. Not all health articles are about diseases and their treatments. Some help to encourage others to live a healthier lifestyle so they can avoid disease as long as possible.
Here's the great thing about health articles – it encompasses so many individualized niches that it nearly seems endless as to the number of topics a health writer can tackle.
You can write about many subjects ranging from specific diseases and treatments to holistic therapies to nutrition awareness to mental health to fitness to herbal remedies for disease, along with topics like yoga and so much more. Even within those compartmentalized topics, you break it down even more. There's so much that you can write about and never run out of subjects.
What's more, health articles can be written and submitted to varying mediums ranging from websites for doctors, magazines and online websites, companies that specialize in health-related products, and more.
Is it for me?
Any good writer can write about most any topic. Even if you're not a professional writer, if you have the knowledge, interest, or skills and are passionate about all things health, you may want to consider writing health articles and remember, there's good money to be made.
Writing health articles is also an excellent opportunity for professionals in the health industry, retired or burnt out health workers, or students wanting to earn money writing about something they know about.
You may want to consider your particular interests. Do you want to know more about the latest health crazes? Is there an illness or condition that you have or that runs in the family? Are you more interested in natural remedies for health problems?
If you can zero in on something that you actually fascinates you, it will help to make you more passionate in writing about it.
One thing you want to keep in mind is that health writers bear more of a responsibility to their audience than other types of writers.
You want to ensure that anything you write has a good amount of research behind it to back you up. You wouldn't want to write about something that is experimental and unproven without certainly pointing that out in your articles.
Tips for health writers
Pay your dues: One thing that's important for any writer to remember, and a health writer is no exception, is that you often initially have to be introduced into the field, and often this means starting out making less than you'd hope for. While you're building your portfolio of health articles, you may want to take on an assignment or two that might even be pro bono or pay very little. This way you'd get your feet wet and gain experience. Once prospective clients see what you've written, it helps to get published in better-paying jobs later on. If you think about it, it's like that with most any type of work.
Remember your readership: You always want to remember the audience you're writing for. It will likely be different for most stories you write. You also want to remember the tone you have to use: for the public, you'll likely want to use very conversational jargon, but if it's for anyone in the medical profession, you'll have to come up with the appropriate terminology.
Join the American Medical Writers Association. The AMWA provides educational resources to enhance medical communication through writing. Membership costs $185 to $260 a year, but it could be well worth it as they also have networking opportunities to expand your client base and other advantages.
Where can I find jobs?
Freelancing opportunities come in various ways. First, you can join a freelancing site such as Upwork or Freelancer. Sometimes, medical professionals want health type articles written in more plain language for their websites because they are trying to educate the general public. Other times, online websites want contributing bloggers to write on various health-related topics.
Secondly, there are numerous magazines and publications out there that seek health-related articles. Finally, you may be a contributing writer for a health column in a newspaper or even a contributing writer for a medical journal if you have the medical experience and knowledge to back up your facts.
However, once you start delving more into complex medical topics, you've crossed over more into medical writing rather than health writing.
For the sake of this article, we will merely look more specifically at jobs within the magazine industry or publications. Here are some of the top suggestions:
Diabetes Health
Because diabetes is such a top health concern today, it got my top choice for freelancers. Diabetes Health is for people who have diabetes and those who help care for them. The magazine discusses new products, current research, treatment options and lifestyle choices relevant to fighting diabetes.
They look for feature-length stories of up to 1,500 words and want 3 to 4 cited sources. They will also consider 500-word articles.
Payment is unspecified but depends on your experience as well as the length of the article.
Cure
If cancer is a topic of high interest to you, this is the publication you want to write for. Pitch them if you have a medical writing background, which is a step above a health writer. You will likely want to have a background in the medical profession to craft an article for Cure.
See their guidelines for more information, but they pay around $1 a word for their print edition and 50 cents a word for their website edition.
Eating Well
Eating Well is actually one of my favorite health magazines. It focuses on eating healthily and offers articles focused on food and health trends, dieting trends, green eating, health studies and research, nutrition, and general health topics.
Their articles are 150 to 400 words in length, depending on the category, but prefer a query first by email. They pay up to $1 a word.
IDEAFit
IDEAFit is geared more towards health, fitness, and wellness professionals. Send them a query with your idea and explain why your article is relevant to professionals. Tell them what you want to cover and how it will appeal to health professionals.
Features are 3,000 to 3,500 words and columns are 1,200 to 1,400 words. Payment is determined by the editor when they decide to accept your story.
Men's Health
Men's Health focuses on men, but you don't have to be a guy to write for them. You just have to know how to write like one and talk in a tone they want to hear.
Check out the magazine to see what they look for. They pay $200 to $400 for many of their stories and $2 a word is an average. They are also one of the magazines that boast of a quick turnaround.
Women's Health
Women's Health prints content of interest to women related to health, fitness, and more. No specifics on the website but previous writers report having earned 67 cents a word.
Wellbeing Magazine
Wellbeing Magazine focuses more on healthy ways to improve life and health. They look for articles that focus on natural therapies and health, exercise, environment, natural beauty, natural remedies, etc.
Articles should be 800 to 2,500 words, depending on the category. They pay $100 to $500 an article.
Vibrant Life
Vibrant Life is a bimonthly magazine that focuses on physical health, mental clarity, and spiritual balance from a Christian perspective.
Submit exercise and nutrition articles, interviews, self-help topics, and more. They pay $100 to $300 for articles accepted.
Final Thoughts
Those were just a few ideas of the direction you can take as a health writer. If you think about it, it's a hot industry. Every day, we hear of a new e-book discussing matters of health and the e-commerce sector is bombarded with the health niche.
People are interested in being healthy and they'll see what there is out there to help them to that end. The dollar signs are there to prove it too. It's a $3.7 trillion dollar empire.
In addition to what we've already talked about, you may even think about running your own website if there is a niche you can carve out for yourself. The evidence shows that if you do it right, you can be successful doing so and you can get paid to write health articles. Whether as a freelancer or self-employed, it's your call.
As a writer, you have an in-demand talent that can be used to earn you TONS of money online. You can earn money freelance writing, for sure, but it's still just trading dollars for hours. Personally, I recommend starting your own website! Information is the currency of the internet, so why not leverage your talents to build yourself a serious online income! Learn how to create your own blog-style website and make money through advertising.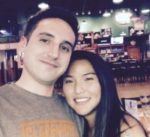 Nathaniell
What's up ladies and dudes! Great to finally meet you, and I hope you enjoyed this post. My name is Nathaniell and I'm the owner of One More Cup of Coffee. I started my first online business in 2010 promoting computer software and now I help newbies start their own businesses. Sign up for my #1 recommended training course and learn how to start your business for FREE!