How great would it be to finally join the ranks of those who work remotely from home, in their pajamas, from their lovely bay window? Well, it could be great… but if you think medical coding is going to get you back into your bunny slippers, be prepared to put in some work! Can you really make money doing remote medical coding?
Making Money Remote Medical Coding
To be fair, the medical field doesn't sound like an obvious choice for a side hustle. Then again, in the management of health and finances, there is always a lot to do. So let's take a quick look at what a medical coder does, what they can earn, and whether this is actually a viable side gig.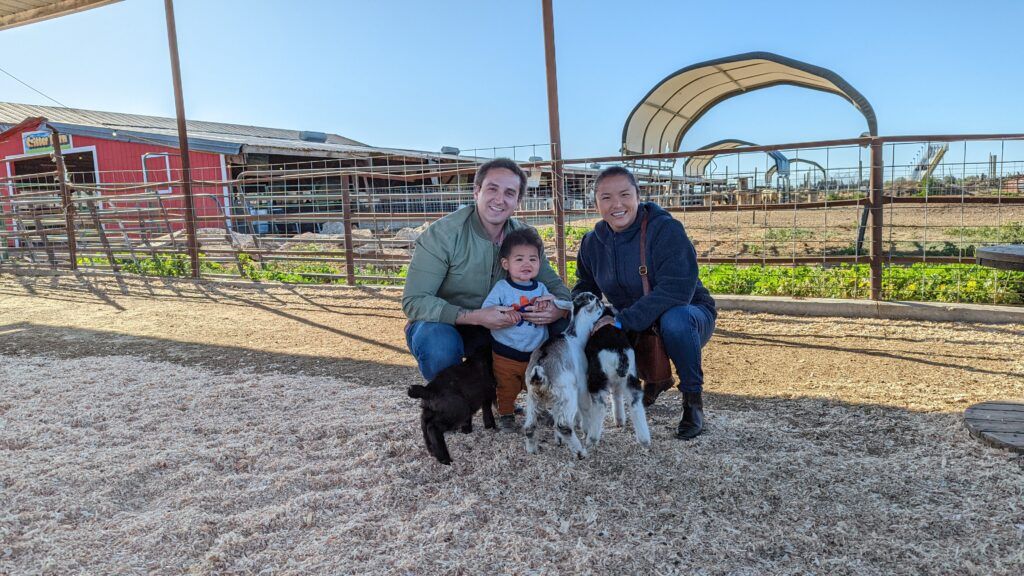 Are You Ready To Work Your Ass Off to Earn Your Lifestyle?
Are you tired of the daily grind? With a laptop and an internet connection I built a small website to generate income, and my life completely changed. Let me show you exactly how I've been doing it for more than 13 years.
What Is The Earning Potential?
The earning potential for this side-hustle is actually pretty good! For a full time job, the average pay ranges from $45,000 to $60,000 per year. Employers in this field do value higher education though, so that might nix this side hustle for those of us who opted out of college. It is still possible to get work without a college degree, but the pay ceiling will be around $23/hr. For those of us with a degree, a bit more head room is generally an added luxury.
It is also worth noting that medical coding and medical billing are two different jobs that will often appear together. If we're talking about medical billing from home, the pay ranges from $37,000 to $44,000 per year.
What Is Remote Medical Coding?
In 2015, the existing coding system was expanded dramatically from 14,000 codes to 68,000! The expansion achieved several goals, such as allowing medical providers to more accurately label which services each patient received, showing how long each patient had been afflicted by an illness, and providing a more detailed record of the health trends of the population.
But the influx of new codes to apply to patient records has also increased the amount of time required to process each record… making the job prospects in this field very good.
Medical coders are responsible for sending medical bills to insurance companies to receive reimbursements. These professionals read medical charts and apply medical codes to all procedures performed, medical equipment used, and physician diagnoses, etc.
Qualifications For Remote Medical Coding
At a quick glance, this is not really a job or side-hustle that you can jump into without any training. To qualify for work as a medical coder, all employers require certification from the American Health Information Management Association (AHIMA), or the American Academy of Professional Coders (AAPC).
Many community colleges offer online and onsite courses to prep you for the accreditation exam. These programs take 6 months to 1 year to complete. Afterward, you'll take a $350 AHIMA or AAPC exam and become a Certified Coding Specialist (CPS) or Certified Professional Coder (CPC). The exam can take up to 6 hours to complete.
Similar to how architects must work under the title of architect intern, newly certified CPS and CPC professionals need to work as an apprentice for two years. This will be something to watch for in job postings to ensure that you've got the proper qualifications.
If you find that medical coding is your jam, and you want to boost your career to the next level, consider a 2-4 year degree and become a Registered Health Information Administrator (RHIA) or Registered Health Information Technician (RHIT).
Medical Coding vs Medical Billing
Depending on where you seek work, the medical coder and the medical biller may potentially be one and the same.
Once a patient's record has been properly coded, the medical biller follows up to make sure that all invoices have been sent, and reimbursements received. They make a lot of phone calls, and trade a LOT of emails with insurance companies, Medicare, Medicaid, and patients to confirm that the money is flowing as it should.
Unpaid bills, pre-authorizations for medical procedures, and check-ins on the eligibility for hospitalizations and treatments are other duties for this position.
Medical billing, if kept separate from medical coding, is a less technical position… so it's possible to get trained and certified in that specific area in as few as 4-6 months.
Remote Jobs… After 2 Years Of Experience
While remote medical coding may have a reputation for being exactly that… remote work… it is important to understand that remote work may only actually be an option after you complete the 2 year apprenticeship to earn the full title of Certified Coding Specialist (CPS) or Certified Professional Coder (CPC).
Of the medical coding jobs that are unfilled, about 10% of them are advertised as remote. Even if you were to take a job in the office, it becomes possible to request to work remotely after finishing your 2 year apprenticeship. But to make sure, you should check that the employer already has remote workers, and then look forward to making that transition 2-ish years or so in the future.
Getting to know your workplace and coworkers definitely has its advantages here. It helps to understand the personalities that you're emailing with, and will help you to figure out the best way to go 'remote' as soon as possible.
Where To Find Jobs
Hospital administration and patients both depend on quality medical coding to qualify for maximum reimbursements from insurance. It is, therefore, understandable that a strong preference is given to candidates with at least an associates degree.
Listed here are some good job hunting resources for those interested in medical coding. Some will hire medical coding apprentices, while others require 2-3 years of experience:
Jobs Specific To Medical Coding
General Remote Job Search
One of the best places to find remote work online in a variety of fields, including remote medical coding is Flexjobs.com. You can search by location or by job type keywords, or both. Some of the medical coding jobs I found in my search were part time in the office, and part time remote, and some were fully remote positions.
Beware Of Scams
Medical coding is, unfortunately, full of ads for fake jobs. Brie Reynolds, Senior Career Specialist with FlexJobs, told verywellhealth.com, "…in the general work-from-home job market, there are about 60-70 scam jobs for every 1 legitimate job posting!" [source]
One of the methods used by scammers is to promise a faster path to certification. There's no fast way to learn 68,000 codes though, so ignore those posts.
Another tactic scammers use is to share a job posting that talks more about the company's benefit package or your earning potential than the actual job description. Legitimate job postings will have a well-defined job description, and any official communication should come by phone or email… not a message to your social media profile (unless you know the person in real life).
Is Remote Medical Coding A Good Fit For You?
The healthcare field doesn't show any signs of slowing down, and medical coding could be a sure fire way to make some extra money. The earning potential of $60,000 per year could surely put some bread on the table. Plus, working flexible hours from home in your favorite bathrobe sounds very cozy.
The real question, however, seems to be this: how soon do you need to make money?
Training requirements and certification processes will take at least 6 months to a year just to get your foot in the door. And since the expansion of the coding system now includes 68,000 codes, that's quite a learning curve.
Also, the remote aspect of this job has been hyped up a bit… because only 10% of the jobs posted are actually available as remote work. The more common route to working from home is to work onsite to prove yourself, complete your two year apprenticeship, and then ask about transitioning to a remote role.
With everything I've discovered over the course of my research, I must say that medical coding seems to be a pretty solid job; it is known for having good pay, great job security, increased demand, and a good reputation as a profitable hustle!
So can you really make money remote medical coding?
This may actually be a big yes, but it's hardly a side-hustle. After we consider the education required, and after seeing that a part-time job still requires 30 hours per week, this is definitely not a feasible job to do casually, whenever you happen to have the time.
As a final opinion, we're calling this more of a part-time career path than a side-hustle.
There is just too much of an upfront investment required, in both time and money. We're looking for a little boost in cash when it comes to side-hustles, not necessarily a new career.
Our Final Opinion On Remote Medical Coding
Should you sign up for some medical coding work and try to earn some side-hustle cash with it?
There are a lot of ways to make money online. Some are good, some not, but ALL of them are still just trading hours for dollars.
Starting your own affiliate website really is the best way to build passive income and "make money while you sleep". Affiliate websites earn income in every timezone, and can be instantly accessed by billions of smartphones across the globe!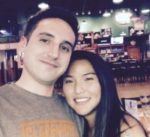 Nathaniell
What's up ladies and dudes! Great to finally meet you, and I hope you enjoyed this post. My name is Nathaniell and I'm the owner of One More Cup of Coffee. I started my first online business in 2010 promoting computer software and now I help newbies start their own businesses. Sign up for my #1 recommended training course and learn how to start your business for FREE!