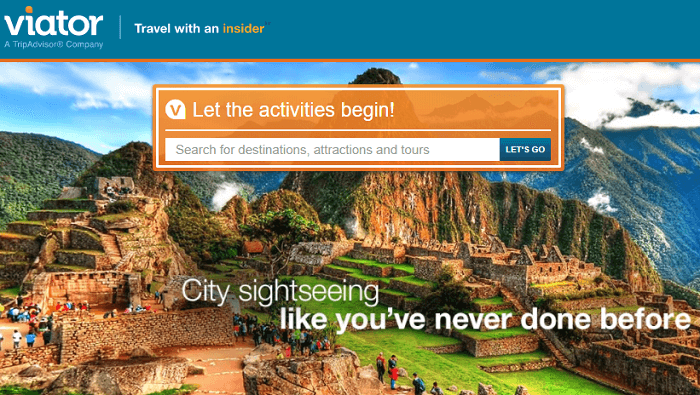 When you're looking for a company who's obsessed with travel and have personally tried and tested tour destinations, the world leader is definitely Viator. They make it simple and easy to know the best activities and tours to take in every city and place.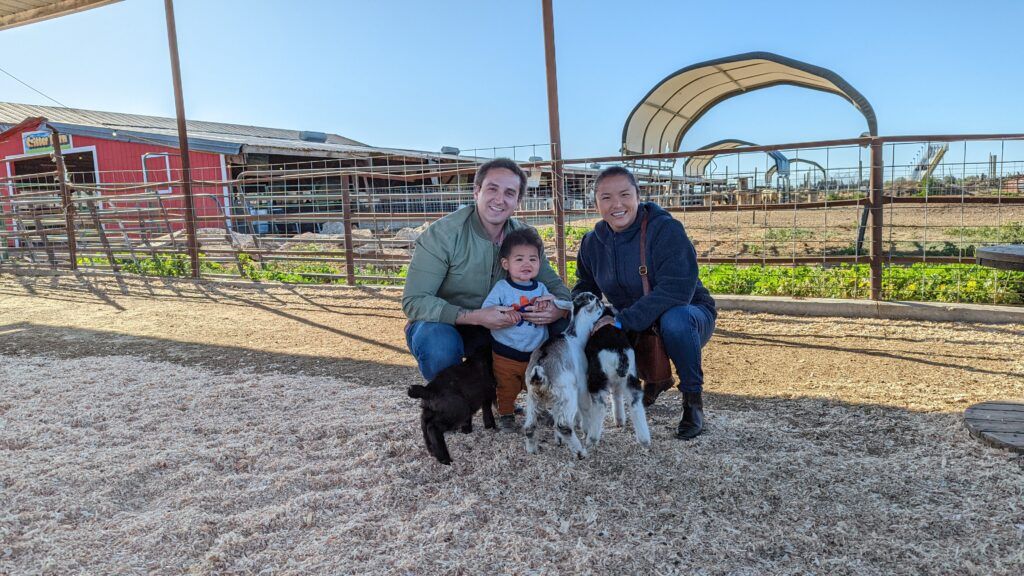 Are You Ready To Work Your Ass Off to Earn Your Lifestyle?
Are you tired of the daily grind? With a laptop and an internet connection I built a small website to generate income, and my life completely changed. Let me show you exactly how I've been doing it for more than 13 years.
With over 60,000+ hand picked tours from around the world, it's no wonder they are the most popular and trusted brand around the world. This is why utilizing Viator as an affiliate program within your travel website and social media is one of the smartest things you can do.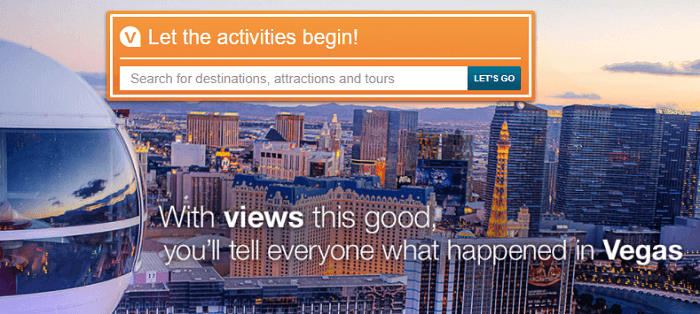 Affiliate programs are one of the largest and fastest ways for travel, accommodation and tour agencies to supplement their online income. Affiliate programs allow you to advertise for companies products and in return they offer you a cut of the profits. Here are 50 more travel affiliate programs so you can see the wide range of products available, such as cruises, car rentals, or even insurance.
Viator's affiliate program is one of the best on the market. Use this overview to help you determine how you can use Viator's affiliate partner tools to enhance your website and make some extra income!
What Type Of Products Does Viator Feature?
Viator travel activity experts handpick tours and activities from around the world. They ensure each are vetted and personally do each tour to ensure they are up to the level of quality that is expected from every Viator tour.
The Viator team reviews all photos and ensures that every tour is accurate and complete up to the best of their knowledge so the customer knows what to expect. They also have millions of reviews by customers who have taken the tours to give an outsider's view on each activity.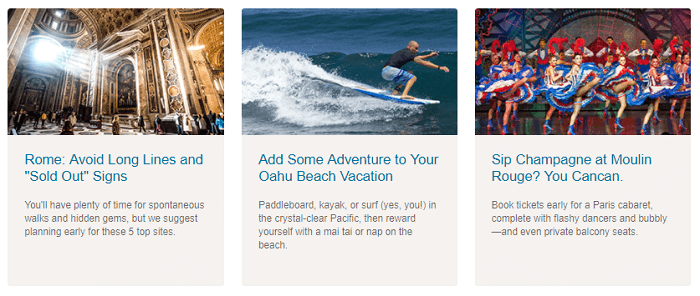 They also have a low price guarantee which means the customer purchasing the product wont have to do the leg work of figuring where to go to find the best deals. They also have amazing VIP packages to amazing destinations destinations so you can enjoy your vacations with special treatment. This includes behind the scene tours, skipping the lines, private viewings, etc.
What Is The Commission Rate
As a Viator affiliate partner you will get at least 5% commission on the gross retail price (excluding all taxes and fees) on all products sold to your customers via their affiliate links and banners. 5% isn't very high compared to other affiliate programs, but it's still a good chunk considering the price of the tours and packages you'll be promoting.
Each month if you earn at least $50 USD commission, you will receive a payout. With Viator, it depends on when the customer's trip is planned. You will not receive commission until after the customer has completed the activity/tour.
If you do not meet the minimum commission of $50 then your balance will rollover to the next month and will continue until you meet the minimum threshold.
One really cool thing about Viator is that you can even earn commission on your own completed tours/activities that you book yourself through your links.
The commission that Viator gives is quite comparable to other travel/tour companies which can give between 3-5% on average. The great thing about Viator is that their commission is at minimum 5% which is a good base percentage.
Related: How Much Do Travel Bloggers Make?

Alternative Affiliate Programs
Travel is a huge field and there are quite a few sites online that offer travel tours, however, some of these I do not trust very well. When selecting an affiliate partner for travel/tours make sure to always select a company who provides high-quality attractions for your customers.
Out of all of the companies on the market for travel tours and activities, my favorites are Get Your Guide and Klook. Both offer a broad range of locations and activities. Although Viator does have the biggest selection around the globe, these other two companies have quite a bit as well.
Get Your Guide has over 33,000 activities online and offer a great array of trips. While they do offer a global footprint, they are best known for their European activities. If you're headed to the European region, Get Your Guide is the best choice when offering affiliate links to customers.
Klook is another amazing program which offer thousands of travel tours and activities to customers. Klook's major footprint is in Asia where they dominate the market currently. They have recently started to expand their footprint in both Europe and USA which is making them one of the biggest up and coming travel companies!
If you're also looking for partner brands that go along with this, I highly suggest to cross utilize companies that offer both flights and accommodations like Booking.com and Agoda.com are both great choices!
Website Ideas
With a company like Viator as your partner, you have a very broad range of topics to create your website pages and posts on. You can target affordable family vacation packages, best city tour groups, wildest adventures, and much ore. Lets break some of these down to give you some website ideas you can create.
Starting with family vacations is great because everyone knows that moms and dads are already extremely busy trying to work and support the family, but trying to plan a vacation with a few kids to take into consideration is a nightmare. Sites which give an entire itinerary for them including links to all of the hotels, attractions, and tour groups all in one saves them so many steps.
Try to create your site so that it is simple to follow that doesn't hold giant paragraphs of text. Similar to makeup, less is more…
Another area you can dive into is providing the best city tour attractions. "Top 10 things to do when visiting Paris" could be one of your headlines. Then start your research on the best places to see in that city and find the Viator links for those activities.
Always make sure to create a great itinerary for your visitors that are both affordable and realistic in terms of time-frames.
From here you can branch out into so many directions. Start with what you know. For example, if you grew up in Chicago, start with that city, then branch out to the next cities that you've visited personally.
Here are a few more ideas for travel websites you can use to brainstorm your direction, plus tutorials on how to find keywords, rank articles, and make more money from your website.
Can You Make Money With The Viator Affiliate Program?
With Viator, there are so many different options for making money. Whether it's from advertising banners for their site, to booking attractions and tours for others as a travel agent, or driving traffic to your own custom made Viator home-page, there are plenty of options available to you!
Lets go through many of the different tools Viator has created for you.
Banners
Viator has a large selection of banners available in different buckets including the following:
Discounts
Transfers (Airport, hotel, etc)
Budget
Destination Specific
Themes
Seasonal
Under each of these they have different types of styles and themes including differences in size and text. I was able to find quite a few banners that I wanted added to a few of my sites now too! My favorite one was the Eco Friendly Tour which said: "Save your vacation, save the planet. Eco friendly tours available."
Most of their banners are slideshow type so they will have multiple images that change every second or two.
Partner Site
The other great thing that Viator has in it's affiliate marketing tools is the ability to create a custom page of your own. This means that your own partner affiliate site can be changes to include and remove all of the different home-page options.
If you would rather have the top rated tours in your area at the top of the page, then you can customize it to show that. You can also change the logo of the page to your own company logo which would in turn make your customers feel they are booking through your own partner site with Viator.
I found this to be a very interesting way to advertise and sell products because in a way it helps to keep your own brand while still selling Viator products.

On a personal level, I still prefer to use the standard affiliate process of sending customers to the company's main page and not let my logo get confused with Viator's. But the difference with this is that customers who bookmark your site, you will always get the commission from it. Other programs it only keeps your cookies for a certain amount of time and then after that you dont get commission any longer.
Pros/Cons of Working With Viator
Benefit: Viator has the largest amount of attractions and tours available in the world using a simple platform.
Benefit: The sign up for Viator was quick and easy as an affiliate.
Downfall: The affiliate tools are very complex and require you to setup your own affiliate partner page. I would not consider first-time users to sign up with Viator.
Have fun with your new travel affiliate site and let me know if there are other travel affiliate sites that you know and love!
The Internet's #1 Affiliate Training
It sounds like you're pretty familiar with the basics of how affiliate marketing works. Awesome! But is your website profitable yet? Are you stuck spending hours wondering why you aren't seeing results yet?
You aren't alone. Most newbie affiliate marketers are a little lost, jumping from one "how to" guide to the next, hoping to learn the secret sauce of how to make money with affiliate marketing
I was able to turn my basic niche blog into a six-figure earner in 18 months following the training from this company. They focus on building a sustainable business that will earn for years, not just a website that will "game" search engines for temporary rankings. That's why 8 years later my websites are still earning and still growing.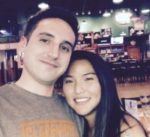 Nathaniell
What's up ladies and dudes! Great to finally meet you, and I hope you enjoyed this post. My name is Nathaniell and I'm the owner of One More Cup of Coffee. I started my first online business in 2010 promoting computer software and now I help newbies start their own businesses. Sign up for my #1 recommended training course and learn how to start your business for FREE!