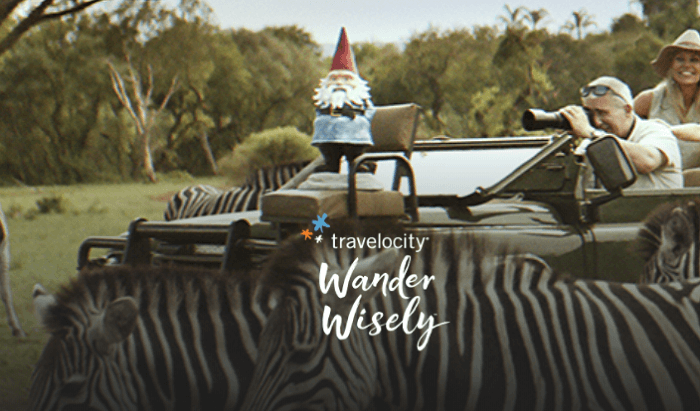 When you're looking for a way to monetize your website whether it be a travel blog, tour agency, or hotel accommodation site, selecting the best affiliate program to match that is tough. Travelocity has been a very well-known travel company for hotel, flights, and car rentals so it's no doubt it's at the top of the list for many of us when selecting an affiliate partner company.
Travelocity is a popular affiliate program on the market and uses the CJ Affiliate Portal for helping you create affiliate links. But before we get started with that, if you are not familiar with affiliate programs then we should definitely start there.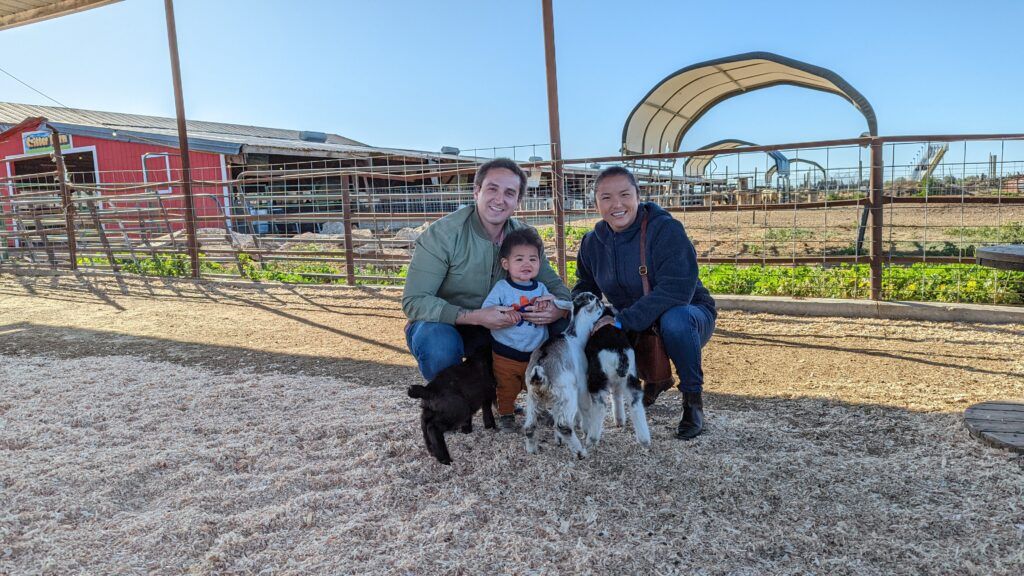 Are You Ready To Work Your Ass Off to Earn Your Lifestyle?
Are you tired of the daily grind? With a laptop and an internet connection I built a small website to generate income, and my life completely changed. Let me show you exactly how I've been doing it for more than 13 years.
Affiliate programs are created by companies in order to invite outsiders in to advertise for them. To give back to us, those affiliate companies will give us a cut of the profits from the purchases of those customers. When it comes to travel affiliate programs, we can make suggestions on travel destinations, hotel choices, cheapest flights, discounted travel accommodations, and much more.
My review is here simply to provide you with a highlight of what the Travelocity program can do so you can choose the best program for your travel niche website.
What Type Of Products Are Featured
Travelocity over the years has expanded their product base to include so many different travel related items that it's hard to sum it up. Here is an overview of their basic services:
Hotels and other accommodations
Cruise tickets
Activities and things to do
Trip ideas
Vacation rentals (houses)
One awesome tool that Travelocity gives you is content. They have a huge selection of vacation packages available which take much of the hard work out of planning a trip. They also have different suggested destinations to discover with overviews of the best places to stay and top activities to do.

It's great using Travelocity because you can easily suggest to customers a one-stop-shop for them to plan and purchase their entire vacation.
What Is The Commission Rate?
Before I jump into the commission rate, I want to note again that Travelocity uses the CJ Affiliate Portal which is a 3rd party company that manages the affiliate program for Travelocity. While Travelocity still manages the whole program, they do it through the CJ portal. You can sign up with CJ here.
Once you've signed up you will then need to search for the Travelocity advertiser affiliate and apply.
After Travelocity approves you, you're good to go!
Commission rates through Travelocity differ depending on the service that is being sold. Here are the current commission rates that Travelocity offers:
$2 per Airline Ticket
6% Pre-Paid Hotels
3% Pay At Hotels
2% Car Rentals
$30 Cruise
3% Vacation Package
The commission through Travelocity is comparable to other companies, but some of the ranges are lower than the standard. The 6% offered on pre-paid hotels matches most and is actually quite high which is great, however, if the customer decides to pay at the hotel it's then lowered to 3% which is a very low rate.
The low $2 per airline ticket and a 2% on car rentals did have me a bit disappointed, but after doing some research one of the catches is that Travelocity does have some of the lowest prices on the market for most of their airlines and car rentals. This means that customers are likely to book through Travelocity over the other companies.
In general it seems Travelocity gave more savings to their customers than commission and profit to their company and affiliates. Their low-price guarantee to customers really came first, so I will commend them on that one 🙂
I think it's also important to know that Travelocity is a company that has a great communication style. When you wander around their site they keep it real. If you want to see some of this just click their "About us" link on any Travelocity page.
"So wander with us, fellow traveler. We hope you've packed your enthusiasm – and a sturdy pair of shoes." -Travleocity
Alternative Affiliate Programs
There are quite a few travel programs out there, but one of the best that I can suggest is either Trip Advisor or Booking.com. Both are within the travel niche and each offer similar hotel, flight, and attraction products.
Trip Advisor is also an affiliate within the CJ Affiliate Network which you can apply for. Trip Advisor offers similar products to what Travelocity does, however, their affiliate program offers you instead half of the profits that Trip Advisor gets. That means you are not guaranteed a specific % of commission as it will depend on what profit that Trip Advisor will get. While there can be benefits to this model, I prefer models where I get a set % so I know what i'll be making.
With Booking.com you also get a percentage of the profits that they earn starting with 25%. Over time depending on how many sales you do, the commission can increase up to a max of 40%. This is lower than Trip Advisor, but on average I found that Booking.com had much better deals so the likelihood that customers will book through you in this program is much higher.
Look around at all of the programs before landing on one.
You can also partner your Travelocity affiliate account with other affiliate programs which can offer travel gear like Amazon. This is a great way for you to show off your favorite boots to go mountain climbing in or your favorite swimwear. You can also pickup some awesome travel insurance affiliate programs that can augment your site like World Nomads.
Website Ideas
Whether you already own your own website, or you're looking to get started, the best time to pick your niche and affiliate program is right NOW. Everyone always struggles with deciding where to start and often don't even get started. This is the only reason for not succeeding.
To make it easier for you, I'll toss out a few ideas for you to get pointed in the right direction. If you plan to use Travelocity, you can start a simple and free travel blog on many different sites and platforms. That travel blog can be related to a specific country, region, or style of travel.
Lets say for example you want to make a nomadic travel guide that consists mostly of "do-it-yourself" type overviews. Blogging about the best local destinations is great. Using Travelocity affiliate links you can easily link to different hotel choices, give your customers awesome discounts on their flights there, and much more.
Start simple and then grow from there. You could also write about the best cruises around the world by doing different research and compiling different companies data for people. There's an awesome travel group called Two Monkeys Travel which does a lot of Cruise blogs that you can check out for ideas.

Can You Make Money With The Travelocity Affiliate Program?
Now lets talk about how to actually bring money in using Travelocity. Travel bloggers can earn a lot of money online, and Travelocity could be a big part of that if you do things right!
We will be doing everything in the CJ affiliate portal for this which I will admit can be quite confusing to use at first. Unlike most companies, the CJ portal is the same for all companies that use it. There isn't a customized tool that you can use specific for specific for Travelocity.
There are alot of great things to use in the CJ portal which I'll review here:
Banners
By far one of the most popular and easy to use functionalities. With Travelocity, they have so many banner types that you can use on your sites. You first will need to determine what you're looking to advertise:
Banners for limited time sales
Car rental banners
Best price guarantee banner
Travel package banners
And much that you can explore using the portal. Here's a sample banner:


Text Links
Unlike other sites that only offer you text links to specific deals, Travelocity has a huge selection of short duration sales that are updated weekly/monthly. These are really fun to have as they add exciting promo sales for your customers that otherwise they wouldn't have if you were not an affiliate partner.
My only warning about using these is that they are limited duration so you need to manage them when you post them on your sites. When they expire you dont want to have them still on your site or you'll have your website visitors disappointed.
Advanced Modules
The advanced modules through the Travelocity affiliate program are mostly search boxes that you can add to your site. There are a multitude of these available including Hotel, Car, and Flight search boxes. These allow customers to select dates and city locations for where they are headed.
These are nice to add as sidebars on your site for all travel related postings.
Pros/Cons of Working With Travelocity
Pros
Great discounts available to publish on your site both long-term and short-term.
Banners are fun, colorful and catch the attention of website visitors.
Cons
CJ Affiliate Portal is confusing to use and there are no instructions on how to use it specifically for Travelocity.
Affiliate banners and text links are not customizable.
Besides the issues with customization and the difficulties of the affiliate portal, the tools they have created for you can really help you to optimize your website for earning money (once you figure out how they work). The main thing to focus on getting started is finding your affiliate links, and making basic text-based links where you think people will click. I haven't completed the article yet, but I'll eventually do a writeup of how to use CJ.com because it's not very intuitive. In the meantime, just focus on getting affiliate links to the particular pages you want on Travelocity and you'll do fine.
Try out Travelocity affiliate program first on your own and see how you can use it to compliment your travel website today!
The Internet's #1 Affiliate Training
It sounds like you're pretty familiar with the basics of how affiliate marketing works. Awesome! But is your website profitable yet? Are you stuck spending hours wondering why you aren't seeing results yet?
You aren't alone. Most newbie affiliate marketers are a little lost, jumping from one "how to" guide to the next, hoping to learn the secret sauce of how to make money with affiliate marketing
I was able to turn my basic niche blog into a six-figure earner in 18 months following the training from this company. They focus on building a sustainable business that will earn for years, not just a website that will "game" search engines for temporary rankings. That's why 8 years later my websites are still earning and still growing.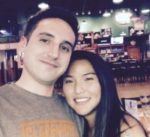 Nathaniell
What's up ladies and dudes! Great to finally meet you, and I hope you enjoyed this post. My name is Nathaniell and I'm the owner of One More Cup of Coffee. I started my first online business in 2010 promoting computer software and now I help newbies start their own businesses. Sign up for my #1 recommended training course and learn how to start your business for FREE!