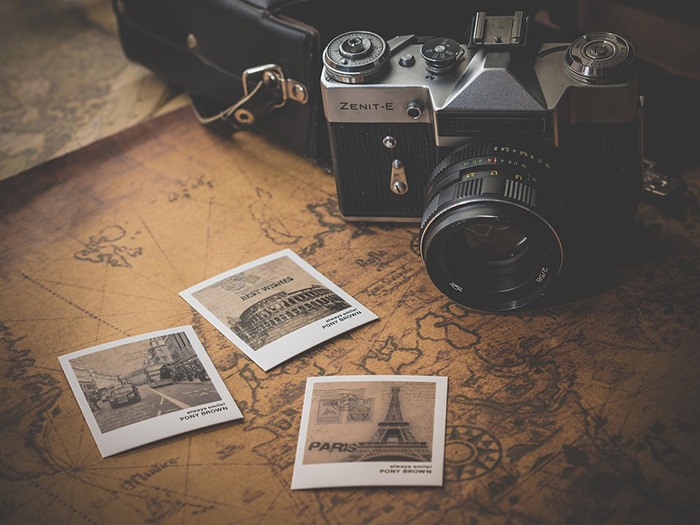 Have you ever wanted to travel to exotic places and having adventures, while making money at the same time? For some people, that isn't just a dream, it's their reality. In this post, I'm going to highlight how you can get paid to write travel reviews, even if you're a complete novice.
Relying On Other Sites
The first approach for writing travel reviews is simple – find sites that will pay for them. There are many different opportunities out there, simply because so many sites offer travel articles.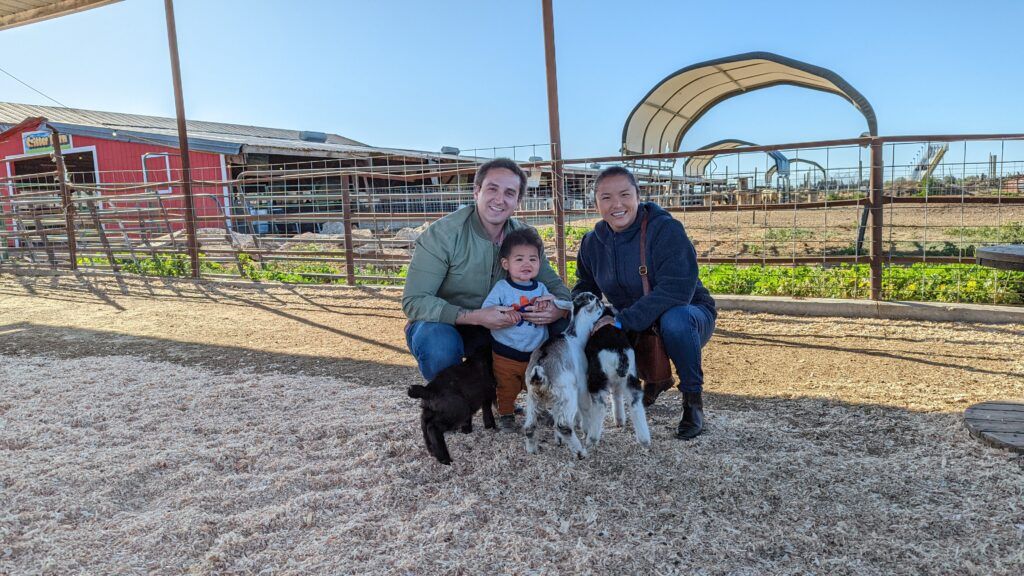 Are You Ready To Work Your Ass Off to Earn Your Lifestyle?
Are you tired of the daily grind? With a laptop and an internet connection I built a small website to generate income, and my life completely changed. Let me show you exactly how I've been doing it for more than 13 years.
But, the styles do differ between sites. Some offer payment directly for the articles that you produce, often requiring you to pitch and get approval first. Others may pay you in other ways, such as through affiliate programs.
Yonderbound
One interesting option is the site Yonderbound. This is a fairly new site that has some similarities to Pinterest. Users on the site can create Yonderboxes, which offer travel stories and reviews.
In these boxes, you can write pretty much anything about your experiences, along with photos, quotes and various other elements. The style is fun and creates visually stunning posts that are very sharable. You could easily show them off through social media or on other websites.
As part of Yonderbound, you offer recommendations about hotels and other things. One review I found included recommendations for a reindeer safari, an icebreaker tour and other interesting experiences. This pattern is where you make money.
If someone ends up booking something through your travel review, you earn credits with the site. Some estimates suggest that you can earn up to 70% commission.
There is a catch though, you don't get money from the reviews. Instead, you're earning credit, which is then used to book accommodation yourself. That outcome isn't ideal. But, if you plan to travel regularly, you'd be saving money and that might be good enough.
Simon Seeks
Simon Seeks is basically a travel blog, offering guides written by many different authors. The site has a section for people who want to get their work published, along with an email address that you can submit to.
There is no information about whether you get compensated for your work or not. That's something you'd have to discuss with them before doing any writing. But, even so, the site is an interesting one to try out.
BBC Travel
This site is a part of BBC.com and it focuses on high-quality travel content. This includes a strong emphasis on the joy of travel and also on unusual stories. So, you're not going to get anywhere submitting a commonplace or tired travel review. Instead, you have to get creative and find unusual angles to talk about.
Because of this emphasis, the site is best suited for travel articles rather than actual reviews. Even so, you could write travel reviews for them, especially if you find an interesting perspective.
The concept of travel articles and travel reviews overlap anyway. Any article is partly a review, simply because you're talking about places that you've been and things that you've done. In a similar way, reviews are articles and you're telling a story in them.
With that in mind, the site is still worth trying, even if you hope to focus mostly on reviews.
TripAdvisor
TripAdvisor must be the most popular travel review site out there and obtains a large amount of traffic. In fact, you've probably read or written reviews on TripAdvisor before.
The site doesn't directly pay for reviews. But, you can still earn money. This is done through the affiliate program. When you're an affiliate, TripAdvisor will pay you 50% of the revenue that is earned from your visitors.
The program is unusual because TripAdvisor mostly earns money from ads and links, rather than sales. As such, you get income faster than with most affiliate programs, although the amount per customer can be lower.
This style has income potential – but only if you can get consistent traffic to TripAdvisor initially. The main way to do so is through your own website, which I'll focus on in the next section.
Revenue-Sharing Sites
There are also some other approaches that you can take. One of these is to use a revenue-sharing site (like HubPages). These sites have relatively few content restrictions and some will let you write anything you like, including travel reviews.
With these sites, you're typically getting paid based on traffic. So, for example, you might get $5 if your review gets 1,000 views. This can work well in theory, especially if you write popular content. You can also share your work on social media to try and boost traffic.
Even so, revenue-sharing sites aren't a great choice.
They simply don't offer you much control and you don't have many ways to increase traffic. On large sites, you're also competing against many different authors and it's hard to get noticed. On smaller sites, there will be less competition but the traffic is typically lower as well.
The sites can work for earning some money but the amount will always be limited. If you want to write content as you please, creating your own website is a better way to achieve that goal.
Building A Travel Blog
Over time, paid opportunities for travel articles and reviews have decreased. Many publications are paying less for pieces and there is more competition than ever before.
Still, it's not all bad news. Changes in technology and opportunities mean that it now easier for people to make money on their own with travel reviews. The main way to do so is by building a travel blog.
And, why not? Building a website isn't difficult anymore. You don't need any special experience to do so or any unusual skills.
There are also many advantages to your own site. For one thing, you're in complete control. This means you can choose all of the content you create. That lets you write about the areas that interest you the most. You can also publish a combination of articles and reviews, depending on what you want to do.
A travel blog offers two general ways to make money.
The first is affiliate marketing, like the option TripAdvisor offers. There are many other travel affiliate programs, along with various products that you can promote. Some examples include Travelocity, Viator and Agoda.
Most affiliate programs pay a percentage of the total as commission. This can make travel a powerful field, as the cost of packages and products are often high.
You can also earn money through ads on your website. This works well if you have a high amount of traffic. And, of course, you can do both.
In the long-term, having a travel blog simply makes more sense. You can grow and develop the site over time, increasing your income potential as you go. The site is also a tool to increase your reputation. That aspect may make it easier to sell travel reviews to other sites.
The biggest challenge you face is competition. After all, websites are easy to setup and most people have a digital camera or a smartphone. To make money, you need to stand out. Some key tips are below:
Find a niche. By far, this is the most important approach you can take. On its own, travel is far too broad as a topic and there are too many travel writers out there. To be successful, you need to narrow the topic down and look for something much more specific.
One example is focusing on a single geographic area. This might be big (like India as a whole) or small (like a single state in the USA). Either way, this lets you narrow your writing and is a good way to stand out.
Alternatively, you might look at a specific type of traveling, such as hiking or taking a cruise. There are other possible areas too, including traveling on a budget, luxury traveling and traveling with small children.
Be interesting and unique. You don't need amazing technical writing skills to run a successful travel blog. But, you do need to write well. More importantly, your content has to be interesting and engaging. Many readers will tolerate poor grammar or spelling mistakes from time-to-time, especially if you're entertaining. But, if your writing isn't interesting, they're going to leave and not come back.
Looking for angles can help this. You don't want to write the same basic review that dozens of other sites offer. Instead, you need your own unique flavor.
For example, you might focus on areas that people don't normally talk about. You could also review out of the way places, where fewer people visit.
Tell stories. A travel blog gives you the chance to tell stories, something you can't do well in individual reviews. For example, this might mean that you regularly post throughout a trip, giving your audience the chance to follow along.
This style creates a strong connection with your readers and can increase the chance that they come back. It is also a fun style to write and works well with most travel blog niches.
As a writer, you have an in-demand talent that can be used to earn you TONS of money online. You can earn money freelance writing, for sure, but it's still just trading dollars for hours. Personally, I recommend starting your own website! Information is the currency of the internet, so why not leverage your talents to build yourself a serious online income! Learn how to create your own blog-style website and make money through advertising.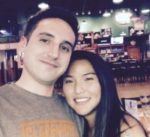 Nathaniell
What's up ladies and dudes! Great to finally meet you, and I hope you enjoyed this post. My name is Nathaniell and I'm the owner of One More Cup of Coffee. I started my first online business in 2010 promoting computer software and now I help newbies start their own businesses. Sign up for my #1 recommended training course and learn how to start your business for FREE!