When you hear affiliate programs I'm sure the first thing that comes to mind are travel companies or product/shopping. But a huge market that we cant forget about is the platforms behind those sites that keep the website running fast and smooth.
The platforms that host those websites are extremely important to each website administrator's long-term success in the market. If you dont know how to use your website effectively and dont have a safe back end system you may be in for a rocky road.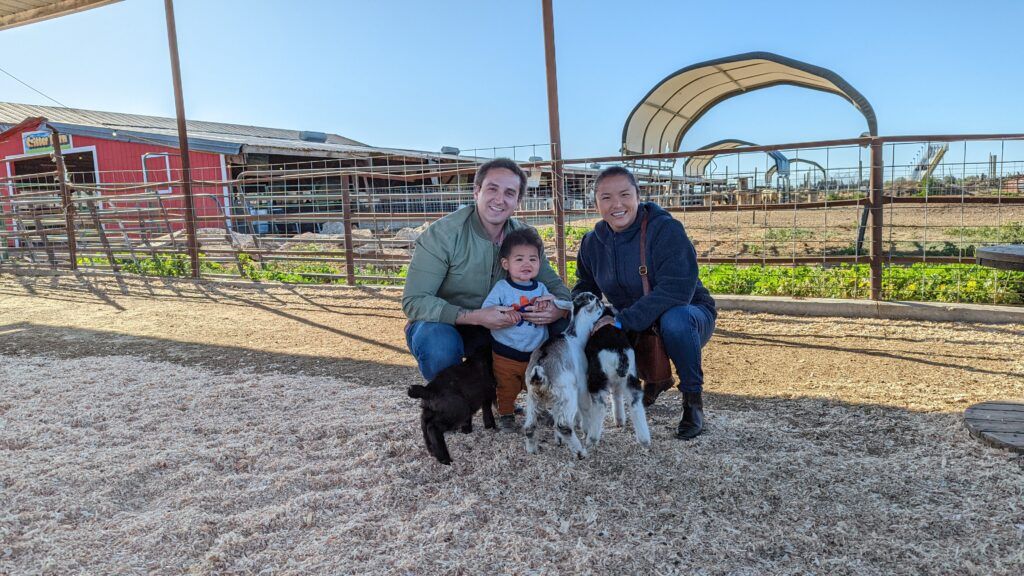 Are You Ready To Work Your Ass Off to Earn Your Lifestyle?
Are you tired of the daily grind? With a laptop and an internet connection I built a small website to generate income, and my life completely changed. Let me show you exactly how I've been doing it for more than 13 years.
That's why I wanted to review the Flywheel affiliate program today as it's a one of the best WordPress hosting programs on the market currently and they have an amazing affiliate program that you can use to support future website owners.

There's nothing needed to qualify for this program and it's so simple and easy to use. If you want to check it out, get started by going to flywheel.com.
What Type Of Products Are Featured?
Flywheel is a custom built platform just for WordPress and is the best on the market because WordPress is all they do. Their platform is rock-solid and tuned just for WordPress.
They offer the following for their customers:
Free migration of their site to Flywheel
Custom built platform for WordPress
Blazing fast speeds with no configuration needed
Daily backups to keep your data safe
Powerful tools without the need for multiple login
Easy blueprints for website cloning allowing you to just care for the customization
Hacker free
While there are many web hosting sites out there, the great thing about Flywheel is that they built their platform for designers. Their goal is not just to help you build your platform, but to build something beautiful.
When your customer chooses to migrate their existing site to Flywheel, the Flywheel team does it for them. They will take care of the migration and ensure that everything is in perfect condition just as they had it before. Thats when the fun begins.
The Flywheel team will then be there day and night to support you as the website administrator whenever you get stuck. If you need help deciding which addon to use, or how to write a piece of code, they will be there.
Personally I had never used HTML code and I still built my own website. Every time you get stuck or dont understand why something is going wrong, you just open a chat with the Flywheel team and they will be right there to fix it for you. No questions asked!
Many of us sit there and struggle through fixing our sites and end up giving up after it all falls apart, but with companies like Flywheel we dont have to feel that way.
What Is The Commission Rate?
With Flywheel, the payouts are huge as an affiliate partner. When I first signed up with Flywheel I was excited by the great prospect to earn alot with them.
Once you refer someone, whether it be via a new website or by migrating their existing website, you will receive 3x the monthly payment of the plan they select. This is huge! The lowest plan is at $15 per month, or $180 per year which isn't much considering they get 365 days of support around the clock.
At that lowest plan, you get $45 from that one referral (And thats the lowest). If you an imagine the higher plan earnings can grow exponentially.

The payments from Flywheel are made via Paypal and are paid on the first of every month. It's important to know that you will only receive the commission after the customer hits their 3rd billing cycle with Flywheel.
Alternative Affiliate Programs
There are quite a few alternative affiliate programs when it comes to the WordPress platform. But some of my personal favorites are WP Engine (affiliate link) and Bluehost. They both have similar offerings but their earnings can be drastically different depending on the crowd you plan to target.
With WP Engine, the earning per referral is either $200 or 100% of the first monthly payment (whichever is higher. While that may seem extremely enticing, the downfall is that WP Engine can be a bit costly as a program. Their benefits outweigh anything on the market including the ability to have multiple sites active at once, naturally increased site traffic due to increased speeds, and personalized suggestions on SEO optimization.
WP Engine is similar to flywheel that they have optimized their platform just for WordPress.
Bluehost on the other hand is a general hosting site that handles multiple platforms in one. While they do offer a good rate at $65 per referral completed, it is important to note that they are not WordPress dedicated.
The benefit of Bluehost, however, is that they offer more than just WordPress to customers. If your customer is looking for a hosting platform that can support an expanded product list. They will even build your entire site for you including the design. If you're not the creative type, then maybe Bluehost is more up your alley 🙂 Now back to Flywheel!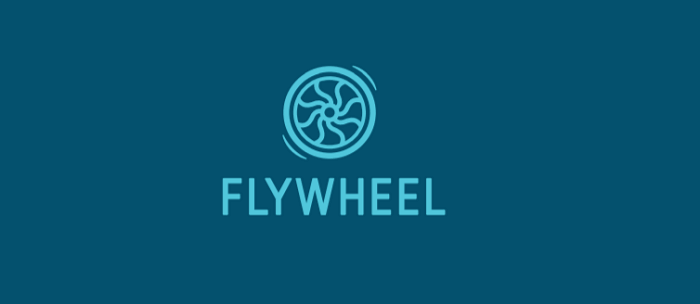 Website Ideas
So if you own a website currently, or you're looking to get started, Flywheel is a perfect place to start. As an affiliate of this company company, if you want to really utilize them then I highly suggest starting your own website on building custom sites for customers. If you teach people how to build websites, you can recommend Flywheel as you #1 hosting company, and make commissions from all the people who are learning to build websites through your teaching, whether it be on your own domain, or on a platform like YouTube.
Flywheel has created a system for their affiliate partners that specifically allows you to create websites that you plan to show to customers. Those websites are under your login and only you can access them. If you know someone who is interested in creating a website for their own travel blog, foodie website, home DIY projects, or health and fitness, then you can tell them you will create the base layout of the website for them.
Once you've created that, you can show them the website you created and teach them how to use it. If they like it, you can simply transfer it to them and when they complete the purchase of the monthly plan of that site you'll receive the commission from that site. You could provide customization and troubleshooting costs for free for people that sign up through your link (as a bonus), or charge an extra fee to boost/diversify your income.
Another great idea, no matter what your niche website is about, is to show people how to replicate your results. If your website is about video games, you can teach people how to make their own video game website. Gaming is such a huge industry, I wouldn't worry about the competition. You'll be making some sweet commissions from Flywheel to make up for any competitor (highly unlikely) that springs up from your training.
It's ideas like these that Flywheel created that allow you to showcase your knowledge of creating websites and make money from it at the same time.
Can You Make Money With The Flywheel Affiliate Program?
It's easy and simple to use Flywheel on any website that you currently use! While there are many creative ways to drive traffic to your affiliate links, make sure to keep things as personal as you can when driving traffic. The more you can connect with your visitors, the more likely they will trust your suggestions and eventually sign up for them.
Here are 3 easy ways to utilize Flywheel to make money:
Add a banner to your site
Flywheel offers a large selection of banners for download from their affiliate portal. The banner is one of the single most important things you can add to your site to show customers what you use for web hosting. Through Flywheel the banner also advertises Flywheel's discount of 1-month free when they sign up.
You can also add the flywheel logo at the bottom of your site so customers know who keeps your site in tip-top shape!

Share affiliate link on social media
Spread the word on your Facebook, Twitter, and other sites. The more it gets out there, the better!
Include it in your blog
The easiest way to drive traffic to your Flywheel site is to talk about why you love it so much. Share with everyone else why Flywheel is great and the benefits of it. The more you can share your success with others, the more likely they will jump on board with you.
Pros/Cons of Working With Flywheel
Pro: Flywheel has a really fun and friendly interactive platform for designers.
Pro: Competitive commission on new sales.
Con: They do not offer long-term commission for referrals. After you get the first payment, you wont receive any for succeeding years when those customers renew their contract.
Hopefully you learned a bit about the Flywheel affiliate program. Without a doubt, every site should be utilizing a hosting platform and sharing this with your visitors in case they want to start their own website too.
Do you have a favorite affiliate program within the web hosting niche? How does it compare with Flywheel?
The Internet's #1 Affiliate Training
It sounds like you're pretty familiar with the basics of how affiliate marketing works. Awesome! But is your website profitable yet? Are you stuck spending hours wondering why you aren't seeing results yet?
You aren't alone. Most newbie affiliate marketers are a little lost, jumping from one "how to" guide to the next, hoping to learn the secret sauce of how to make money with affiliate marketing
I was able to turn my basic niche blog into a six-figure earner in 18 months following the training from this company. They focus on building a sustainable business that will earn for years, not just a website that will "game" search engines for temporary rankings. That's why 8 years later my websites are still earning and still growing.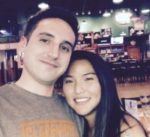 Nathaniell
What's up ladies and dudes! Great to finally meet you, and I hope you enjoyed this post. My name is Nathaniell and I'm the owner of One More Cup of Coffee. I started my first online business in 2010 promoting computer software and now I help newbies start their own businesses. Sign up for my #1 recommended training course and learn how to start your business for FREE!