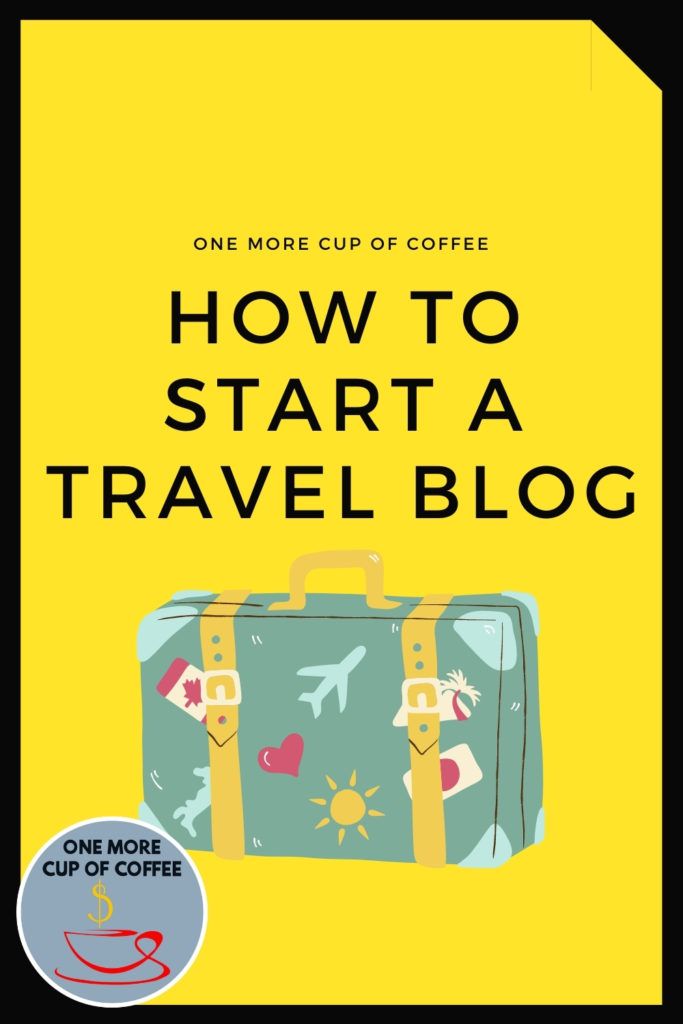 For many people, traveling the world and getting paid to do it sounds like the ultimate dream. If you love to travel, you're probably thinking the exact same thing. But how do you do it? One way to pull it off is to learn how to start a travel blog. Blogging in general, no matter the topic, has become a legitimate way to earn money online. Not only does travel blogging allow people to ditch the conventional 9-5 routine, but it also allows for more freedom, creativity, and potentially way better earnings!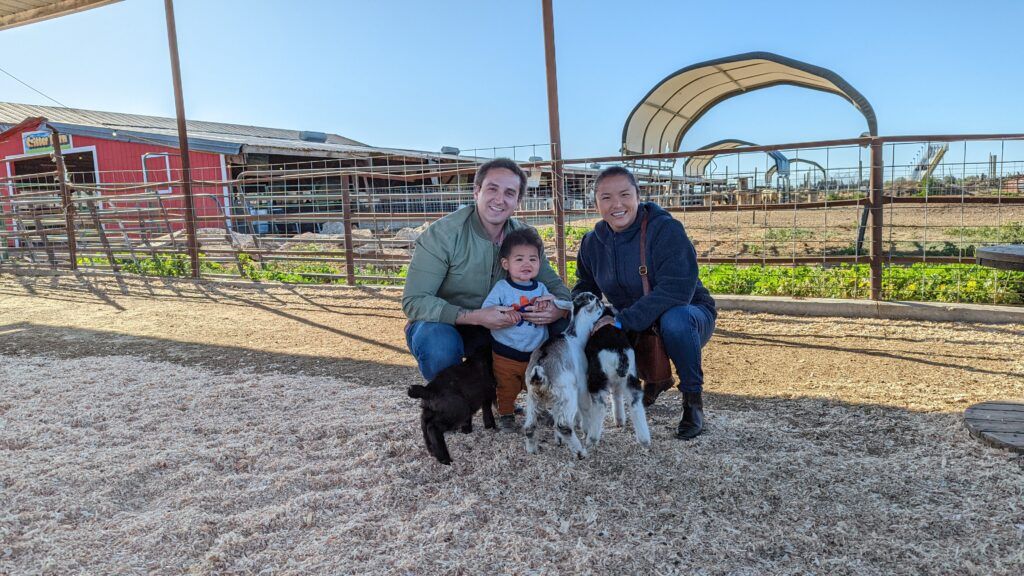 Are You Ready To Work Your Ass Off to Earn Your Lifestyle?
Are you tired of the daily grind? With a laptop and an internet connection I built a small website to generate income, and my life completely changed. Let me show you exactly how I've been doing it for more than 13 years.
There is no guarantee that you'll earn more than your day job with a travel blog. But with blogging, there's no such limit to what you can earn. This level of potential growth is what makes blogging so lucrative. Plus, anyone can learn how to start a travel blog.
Travel blogs are the modern-day solution to getting the best information available about a destination as fast as possible. Travel blogs are particularly in high demand as more and more people want to have better travel experiences. And who knows more about the best things to do and see in a destination than someone who's been there and can recount it in a helpful way?
Travel blogging isn't just about keeping an online diary of your travel experiences. It's about bringing forth new information, experiences, and places for others so that others can discover it themselves.
If you want to learn more about how to start a travel blog and make money while creating content around the world, read more below! This guide covers everything you need to know to start a successful travel blog and monetize it.
How To Start A Profitable Travel Blog Business
Pick A Brand & Domain Name For Your Blog
One of the most important aspects of starting a travel blog is picking a brand name and a domain to go with it. Why? Because too often, people pick a travel blog name that sounds good without reflecting on the purpose, relativity, or longevity of it. This often results in having to back-track to the beginning in search of other travel blog name ideas, which can be a real pain if your travel blog is already underway and registered with a domain.
Take a moment to do the following when picking out a name for your travel website:
Check to see if the brand/domain name isn't already taken by other creators
Ensure that the name is relevant for the type of content you produce
Pinpoint your travel niche
Have it short, simple, and make it stand out from the crowd
What is your ultimate goal for your travel blog? To educate, inspire, entertain?
The great thing about travel blogs is that they are tailored to individual travel preferences. So while some cater to audiences who dabble in adventure travel, others will focus on luxury or budget travel. If you're having a hard time picking out a niche that speaks to you and is large enough to where there's legitimate earning potential from it, then try to make a list. Start with overarching travel themes and then narrow your way down until you have a niche that's right for you.
Great examples of travel blogs with well-identified niches are Nomadic Matt (tips and advice on how to budget travel), and Against The Compass (off-the-beaten-track travel blog).
No matter the travel niche, there are lots of ways to grow a travel blog and earn from
Building The Blog
The next step for starting a travel blog is actually building your blog and making it a reality on the web. The core parts of your travel website will be 1. the domain, 2. the hosting provider, and 3. your website builder (also known as CMS).
The domain is the URL of your travel website (i.e. mytravelblog.com) This is the name that will appear at the top of the search bar and in Google results.
Next, your blog will need to be hosted somewhere. That's where hosting providers come in. Shared hosting providers, such as Bluehost.com, will host your travel website on a server along with other sites.
These plans are typically quite cheap per month, but the downside is that load times are often slower and service isn't personalized. Then you have hosting providers like Kinsta, who offer managed hosting services that feature better loading times, automatic updates, and oftentimes better security (but at a higher monthly price tag).
It's wise to spend extra time considering which service to go with, considering it can have drastic impacts on the safety and quality of your travel site (especially as it grows and receives more traffic).
Lastly, you have a wide range of options when it comes to which website builder to use to start a travel blog. WordPress.com (what I use) is one of the most popular choices for travel bloggers because of the ease of use, popularity, and integration with dozens of travel-related themes, plugins, customizations, resources, and more.
How To Grow Your Travel Blog
Probably the hardest part about starting a travel blog is growing it. Know that this step might take time, but with the right strategy, you will no doubt see your hard work pay off.
The number one way to build a travel blog is through ranking in search engines. Each day, people spend bucket loads of time on the internet searching for answers to their travel questions. For example, you could write a guide or itinerary based on searches such as "what are best things to do in X" or "top places to visit in X" or "cheap hotels in X".
To optimize your chances of ranking on Google's first page and in other search engines, don't just take a shot in the dark about what people are searching for. Do keyword research. There are both free and paid keyword research tools online to help you find search terms to write content around.
You should also plan to have a rigorous writing and publishing schedule if you want to see results within the first year of travel blogging. The more quality content you have published on your blog, the likelier your travel blog will start appearing in search results.
Keyword research is actually a part of good SEO – Search Engine Optimization. This is what will help ranks your travel articles in search engines which will bring more traffic to your blog. Learning SEO (both on-page SEO and off-page) in the early days of your travel blogging career will save you from big headaches later. It'll also help you grow faster!
On top of SEO, don't hesitate to use social media to your advantage to grow your travel blog. As travel blog visuals are just as important as the written content itself, you should aim to use platforms such as Pinterest and Instagram to help grow your presence in the travel blogging community.
Your social media strategy should also include participating actively in groups, following relevant travel leaders in the industry, and networking as much as possible. Even better, become an authority in your travel niche and be the person who makes travel groups and gets invited to travel conferences and meet-ups.
The more you can stand out and assert yourself into the travel community, the better. That includes not being afraid of linking back to your blog when possible and finding opportunities to write guest posts for other sites so you can receive a link back from them too. You'll not only grow faster this way, but you'll start to build a loyal fan base of like-minded travelers.
Above all, always aim to share valuable content that either educates, inspires, or entertains (or all three!).
How To Make Money From Your Travel Blog
There are many ways to make money with a travel blog, but the three main ways are via:
Affiliate marketing
Display ads
Sponsored content
Affiliate Marketing
In the travel blog industry, there are lots of affiliate programs that link to travel-related products. From luggage and cameras to travel clothes and accessories and more. Some of the best-earning travel affiliate programs, for example, are Booking for hotels, Amazon for travel lifestyle products, and Skyscanner for flight deals.
You can tuck these affiliate links into your in-depth travel itineraries, listicles, or tutorials, or do a full-on product review. Product reviews are great pieces of content to include on your travel blog to boost affiliate sales. This is because people searching for detailed product reviews are searching with "buyer's intent." Those who land on your articles with the intention to buy are more likely to click through your link to the product and make a viable purchase (thus earning you commission!).
Display Ads
Another way travel blogs legitimately earn money is through display advertising. Once a travel blog gets enough monthly traffic, the bigger the earning potential. Unlike affiliate marketing, display ads are fairly hands-off. Travel bloggers can literally make money while doing what they love most – which is traveling!
You don't have to spend time integrating affiliate links or writing product reviews for money. Display ads just work in the background so you can focus on the issues you care more about, like content creation.
Sponsored Content
Getting sponsored by travel companies, hotels, or any other travel-lifestyle brand, is another way to earn money as a travel blogger. However, earning money this way as a travel blogger isn't a long-term solution or priority than it is for travel influencers who use social accounts (like Instagram) to promote their travel content rather than write travel guides with SEO in mind.
As for how much you can earn from sponsored travel content, that will depend on your blog traffic, the number of followers, niche, and so on. Travel gurus from Goats On The Road shared several estimates for sponsored content at around $200-700 for sponsored blog articles, $200 per social shares, and $300 per hour for Twitter chat takeovers.
Relying on sponsored content alone isn't as effective as keyword research or blog SEO because building up a following (that actually buys the products you recommend) takes time. There's also way fewer resources about how to feasibly land sponsorships in the travel niche. Plus, it seems that everybody has got their own "secret sauce" for reaching out to brands and landing high-paying gigs. But remember, what works for another travel blogger might not work for you.
The best way to start a travel blog or social account is to be unapologetically you. It's tempting to mimic others' content if you see it perform well, but it will be better for you and your blog if you focus on your talents and what value you can bring to the travel community and your audience.
Why Travel Blogging Is An Evergreen Business Opportunity
If you're thinking, "The travel industry is already saturated, how can I possibly fit in? then think again. Blogging for a living is not a trend – it's here to stay. That goes for travel blogging too – especially as the world opens up, giving more opportunities for people to get out and travel. It'll also stick around because people will keep searching the internet for travel guides and itineraries.
Plus, each year there are new travel brands and companies that are looking for influencers and bloggers to promote their brand or products. That is especially true now that younger generations are learning the business of blogging and entrepreneurship at an earlier age. If anything, the world will only become more connected as products, services, and companies rely on the new digital economy to reach a global audience.
We've seen how TikTok – an app dominated by Gen Z – has made strides in the travel industry already. And new apps, products, and tools just like it will be released in the coming years. Online shopping is the same. Every year, more people are turning to online shopping for all their needs – groceries, clothes, travel equipment… You name it!
That's why travel blogging is a great career option if you have, or crave, a lifestyle that incorporates both. Not only is it here to stay, but it will continue to grow and thrive. Starting a travel blog and becoming a professional travel blogger is overall a legitimate and lucrative way to earn money online while getting to pursue your passion for travel.
It's Time To Take Action!
You've read this far. What's holding you back?
Earning consistent income from a blog is not some kind of crazy, pie in the sky dream anymore. Millions of people start and run their entire business from a laptop.
The secret is out. The trail has been blazed. Just follow the steps and make it happen.
Do you want it bad enough to make it a reality? Stop reading and start doing. Here's how to build a blog and make money, even if you have no previous experience.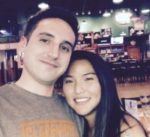 Nathaniell
What's up ladies and dudes! Great to finally meet you, and I hope you enjoyed this post. My name is Nathaniell and I'm the owner of One More Cup of Coffee. I started my first online business in 2010 promoting computer software and now I help newbies start their own businesses. Sign up for my #1 recommended training course and learn how to start your business for FREE!