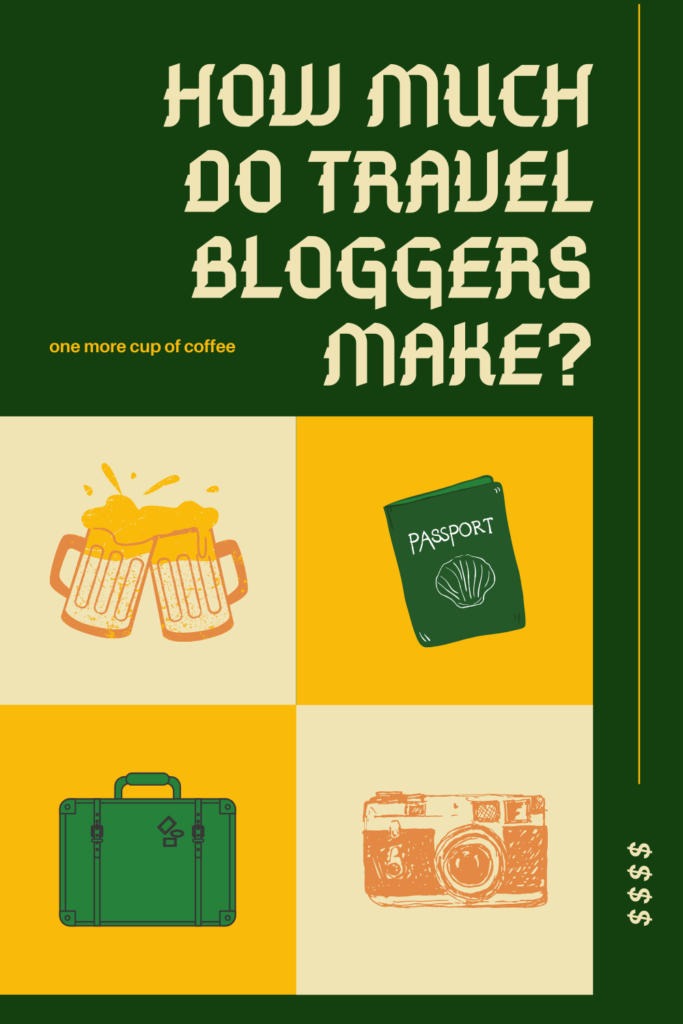 Travel blogging. Is that even a real job, you ask? You might be surprised to hear this, but the travel blogging industry is one of the top-earning blogging and advertising industries in the world (alongside industries in finance, fashion, and food). Travel blogging is a job like any other, the only difference being the 9-5 office hours vanish and instead turn into jet-setting adventures across the world.
As lucrative and tempting as it may be to drop your day job to be a travel blogger, how exactly financially stable is travel blogging? In this guide, we dive head-first into the pockets of a travel blogger by answering the question of how much travel bloggers make.
How Much Do Travel Bloggers Make?
A travel blogger can make anywhere from $5.00 to $5,000,000.00. The most successful travel bloggers you see today are the ones who started nearly ten years ago when the travel industry was just becoming a lucrative blogging career path.
Kiersten Rich from The Blonde Abroad is one such travel blogger who built her 1 million dollar travel empire. Kiersten focuses on solo female and luxury travel but also lends her guides and resources to all types of travel. She is able to earn by pooling her income streams, from affiliate marketing and sponsorships to her own presets and her All-Female International Tours.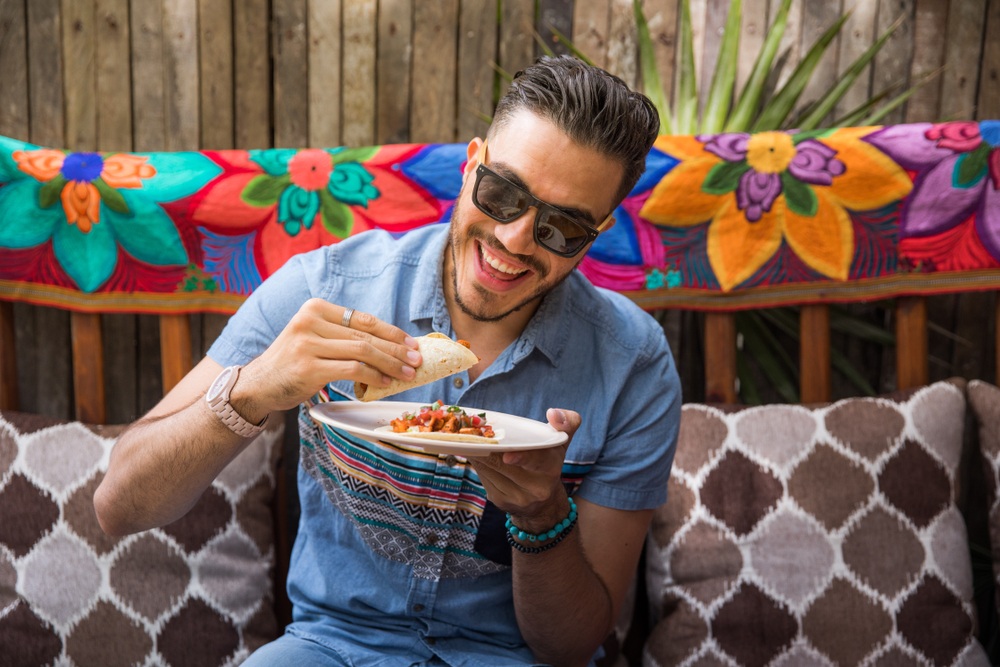 Then you have Nomadic Matt, who isn't a luxury blogger by any means but is still one of the most successful travel bloggers in the industry today with his published books, online Superstar Blogging courses, and detailed guides on how to travel the world on a shoestring. There's also Johnny Ward, travel guru and blogger who earns roughly $30,000 per month from his travel endeavors.
Travel bloggers – and precisely how much they earn – varies enormously, just like the number of tourists a particular destination receives annually. It depends on multiple factors. For starters, a travel blogger's income is quite correlative to the travel sub-niche they identify in; luxury travel, solo female travel, budget travel, vegan travel, and so on.
But if we take a step back and disregard the niches for a second – how much do successful travel bloggers make per month?
As you can see, there is a big range of how much travel bloggers can make.
How Do Travel Bloggers Make Affiliate Sales?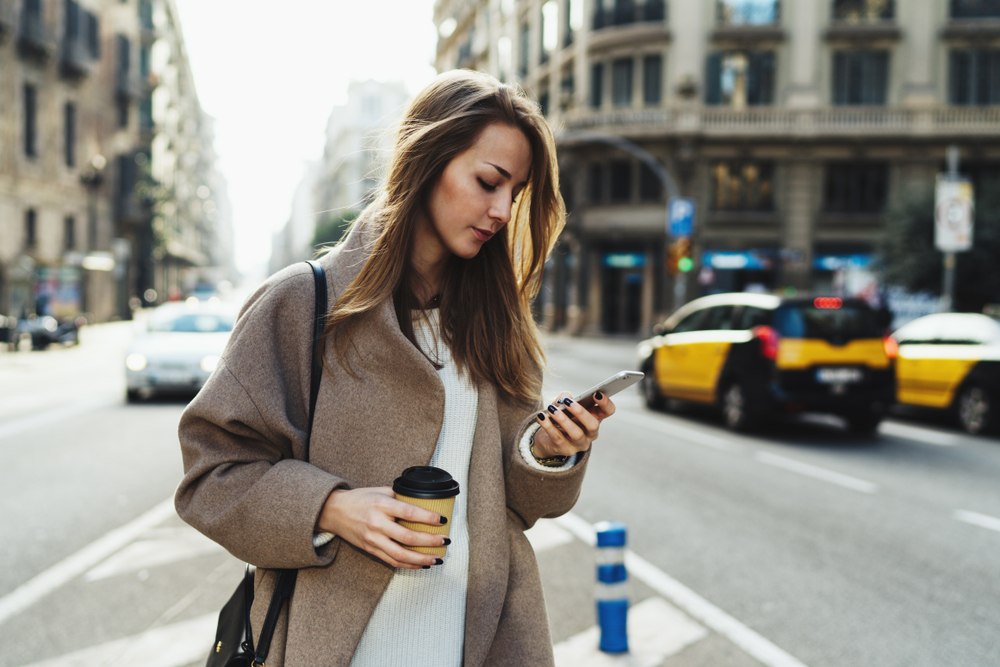 Travel bloggers make affiliate sales through a diverse selection of affiliate programs tailored to the travel industry.
Some of the top affiliate programs tailored to the travel industry are:
Travel affiliate programs work either via a fixed commission rate (i.e. 15% of sales) or by clicks (CPC). For travel bloggers with great engagement rates, affiliate programs can often push extra CPC rates for bloggers, resulting in a higher paycheck at the end of the month.
Lastly, which programs travel bloggers use will vary based on niche, but in general, you can typically see travel bloggers using these top affiliate programs.
How Do Travel Bloggers Earn Ad Revenue?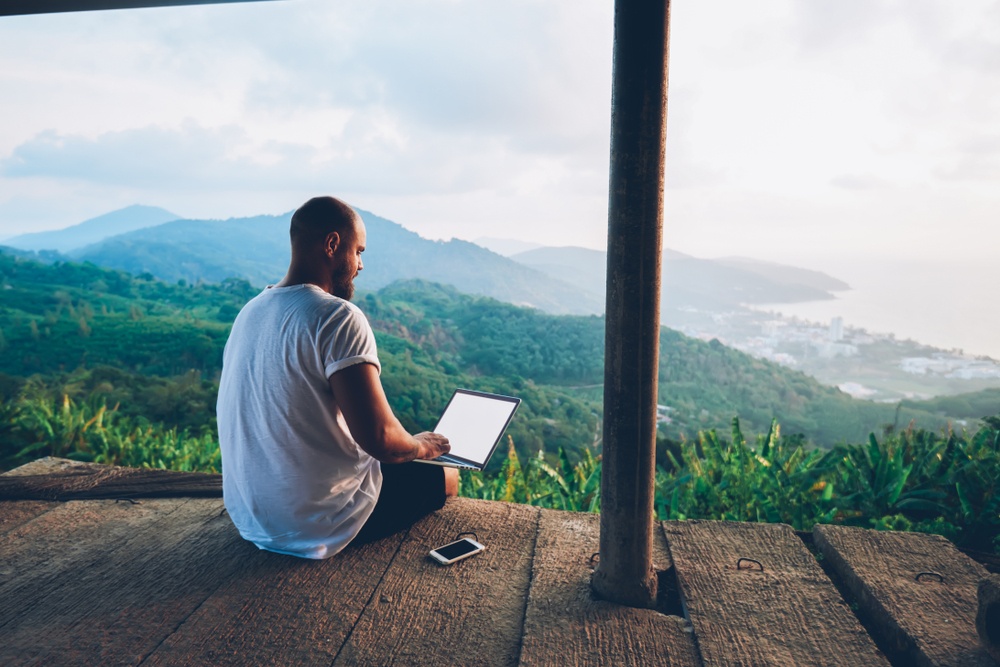 Ad revenue (aka passive income) is a travel blogger's best friend. And let me clarify – there isn't a travel blogger out there who isn't currently fighting to reach 25,000 monthly views so they can apply to Mediavine – a large ad management company with high CPM rates (cost per mille impressions), great service, and a user-friendly dashboard.
There are other ad networks out there, but Mediavine is an excellent choice for all bloggers, regardless of your niche. Lia and Jeremy from Practical Wanderlust, easily earn over $1,000 per month (and counting) from Mediavine's ad revenue per month from their travel blog. As most travel bloggers will agree, the best part about ad revenue for travel bloggers is that it is simply passive income.
Unlike sponsorships and FAM trips (familiarization trips or press trips), earning ad revenue doesn't take any extra elbow grease. Once an ad network is set up, it earns you income automatically (even in your sleep!).
Bottom line: As long as travel bloggers continue to grow their monthly traffic, they'll see an increase in cash flow from ad revenue.
How Much Do Travel Gurus Earn On YouTube?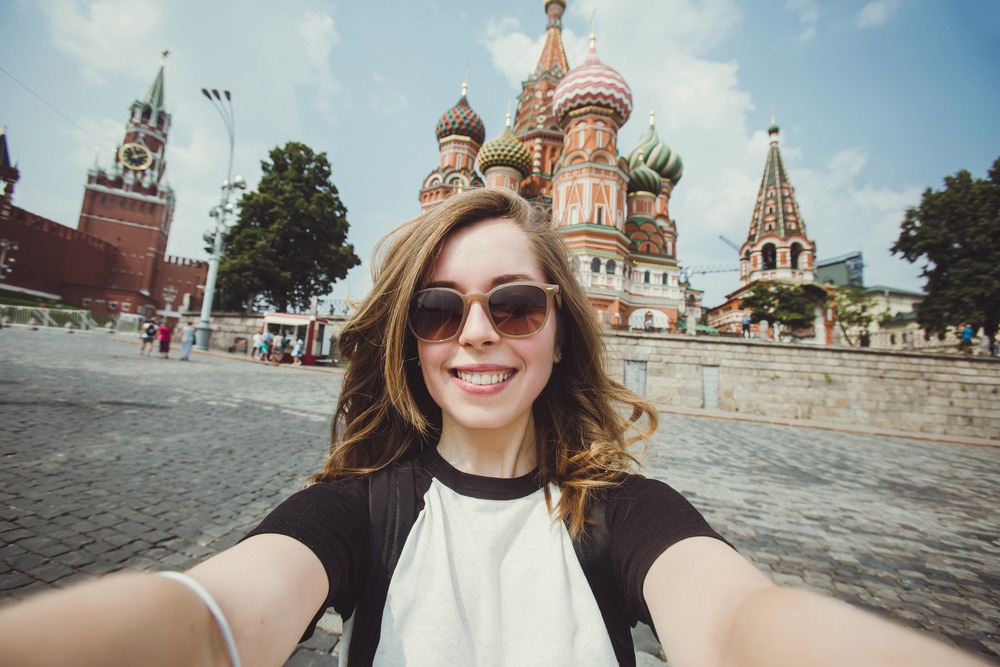 Travel blogging is highly visual, which is great for bloggers with a knack for video creation and editing. But while Youtube is a mecca for travel videos, it's not the platform that earns travel bloggers all that hard-earned cash. Although, it does help out quite a bit!
Van life travel is a hot topic on Youtube, so ad earnings are likely to be higher in that category because those videos tend to get millions of views per video. A travel blogger simply covering a travel destination isn't as likely to get millions of videos on every video. This is a great example of how "travel" doesn't have to mean traveling to far off, exclusive destinations.
Even The Blonde Abroad, who earns millions annually from her blog and private female trips, doesn't earn that much from Youtube alone (between $6-$10k per year).
Take a peek at this video by Tim and Fin, two successful travel bloggers who spill the truth about earning as a travel Youtuber:
While Tim and Fin might not earn enough to fill a piggy bank from Youtube, other travel Youtubers do achieve that level of financial freedom from Youtube alone. Here's Cristian from Lost LeBlanc, a travel Youtuber who explains how he earns from his travel videos and social media platforms.
Other Ways To Make Money With A Travel Blog
1. Sponsored Content & Partnerships
Travel bloggers, big or small, all can earn from building long-term partnerships and collaborating with travel brands. What sets the travel niche apart from other industries is that follower count is no longer determining the size and scale of paid collaborations for travel bloggers. At least not anymore.
The travel industry is refocusing on micro-influencers. That means any travel blogger with 50,000 followers or less. Why? Because brands are starting to take notice that big numbers don't = more engagement. In fact, smaller accounts are tripling the engagement rates of accounts with 500,000-1 million followers. With that said, sponsored content (for promotion on the travel blog or on a travel Instagram account) is highly sought after – and given – in the travel industry.
The most common types of sponsorships are from travel brands, paid or complimentary hotel stays, like Bucketlist Bri, who got paid to stay in San Poncho, Mexico, while writing about their local hotels.
Travel gear (i.e. portable wifi hotspots, backpacks, etc.) is another popular category of sponsored items you can grab, and let's not forget those especially lucrative and portfolio-boosting press trips with local, regional, or country tourism boards. The higher a travel blogger's blog traffic typically results in higher-paying collaborations and brand deals.
2. Launching a digital course or product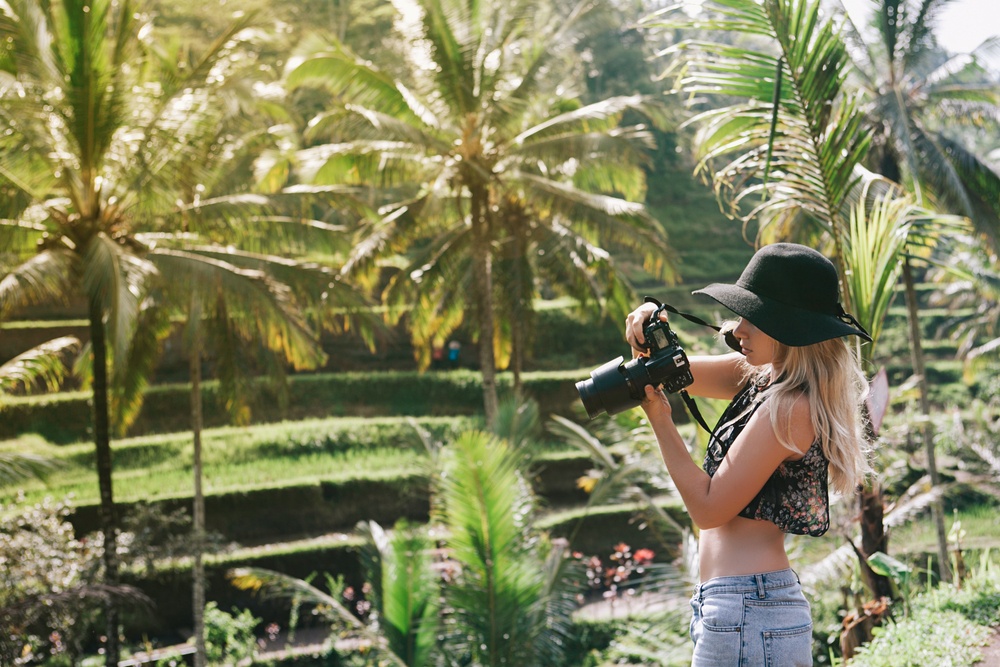 While sponsorships and paid collaborations are good and all, nothing shouts "stable and sustainable" income like one's own digital product. Because digital/informational goods can be automatized, travel bloggers can continue to freely travel around while still earning from their online product.
Here are several products travel bloggers develop to sell and add to their income:
Online courses (i.e., how to start a travel blog like Nomadic Matt's Superstar blogging course)

Travel or lifestyle products

In-depth country guides or ebooks (

example

)

Travel presets for Instagram (this is currently an enormous financial opportunity for travel bloggers with a decent following on Instagram).
3. Selling your travel blog
It's rare that a successful travel blogger would sell their own travel blog, but it's possible! There are actually dozens of travel websites that feature research-based destination guides who have the financial capabilities to invest in buying out smaller travel blogs (that means less competition for them after all!). Travel blogging is a lucrative niche so companies are likelier to pay top-dollar for a well-ranking travel blog.
Plus you never know what kind of buyer you could get. Someone who wants to retire could want to make a go at getting paid to travel. After a bit of a rebrand and a new about-me page, you're good to go!
Blogs with mixed monetization usually go for a higher price due to their income diversification, and could sell for about 36x monthly revenue (3 years earnings). Some of the blogs mentioned in this article could sell for $500k – $1,000,000.
4. Targeted media/ad placements on the blog
Last but not least, travel blogs can earn by setting up private media ad placements on the blog. Not to be confused with typical ad networks, private ad placements are often the result of a long-term collaboration between a travel blogger and a particular brand.
If a travel blog aligns with a company's brand values, it's more profitable and attractive to invest in ads with one travel blogger (to gain their audience's trust) rather than to spread themselves out thin by investing in lots of ad opportunities on random travel blogs in various sub-niches. A good example of this would be an outdoor travel company seeking targeted ad placements on a travel blog with a focus on outdoor, backcountry, or adventure travel.
Learning the ropes of how travel bloggers make money is an easy process. What's not so easy is becoming a successful travel blogger and actually pulling it off.
Travel blogging is perhaps one of the dreamiest careers to have, but to get there you might just have to climb up a few mountains (literally).
Would You Like To Start Your Own Profitable Travel Blog?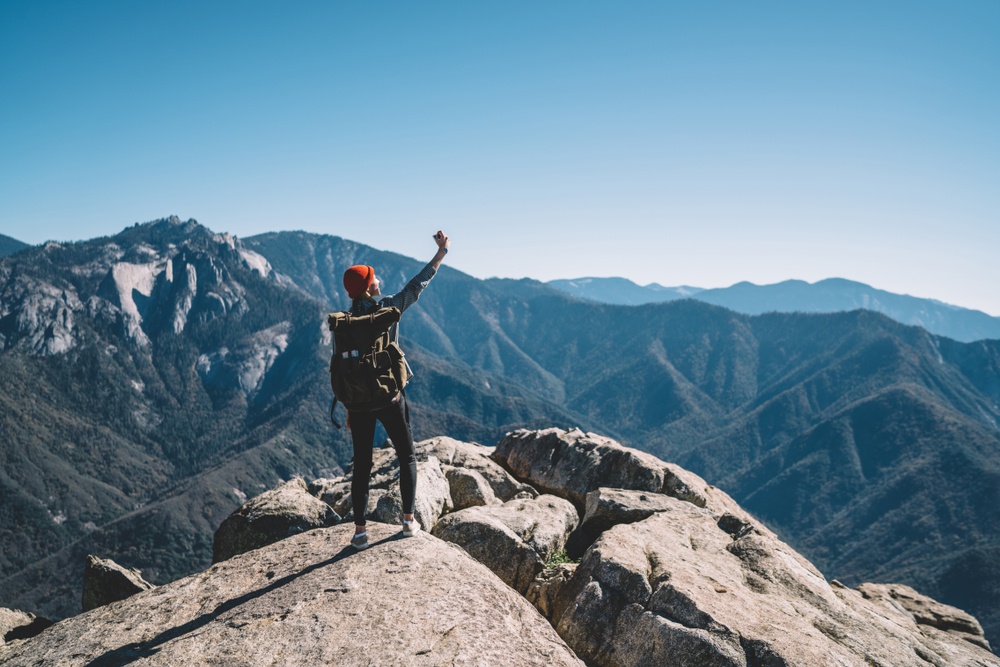 Why not start your own travel blog? Clearly it's something that interests you! There's no reason you can't get out there and start your own money-printing travel website! It's much easier to build a website these days with one-click WordPress install.
Despite all that's going on now, people will still travel, even if it's out of necessity and not for leisures, and they're going to need informational websites to give them the scoop on where to stay, and what to do. You can get paid to do this.
Even if you have something preventing you from leaving the country, you could still make money from a local travel website. What about luggage or wifi hotspot reviews? You don't even have to leave the house for that one! Camping equipment? That's kinda like travel too! Lots of options for every kind of traveler.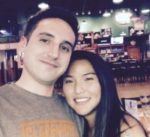 Nathaniell
What's up ladies and dudes! Great to finally meet you, and I hope you enjoyed this post. My name is Nathaniell and I'm the owner of One More Cup of Coffee. I started my first online business in 2010 promoting computer software and now I help newbies start their own businesses. Sign up for my #1 recommended training course and learn how to start your business for FREE!