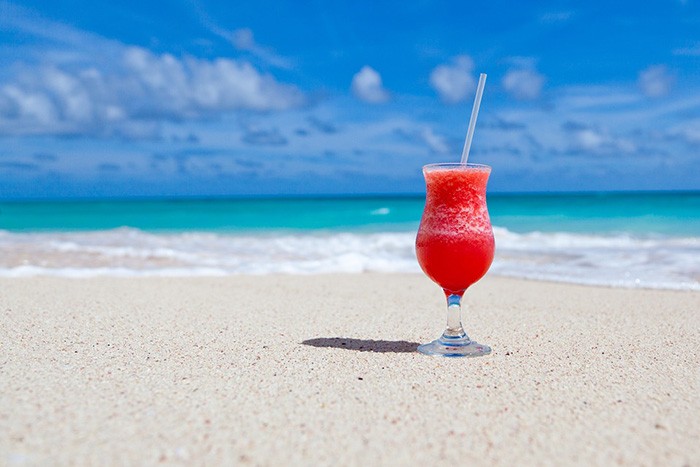 Wouldn't it be amazing to get paid to write about your global adventures? That income could even let you travel more and see sights that you never imagined. Some people even manage to turn travel into an entire career, one that lets them explore all corners of the world.
But, how do you do it? How do you actually get a job writing about travel? After all, this sounds like a job that everyone wants to do. Even so, writing about travel is achievable and it can be an enjoyable and powerful way to make money.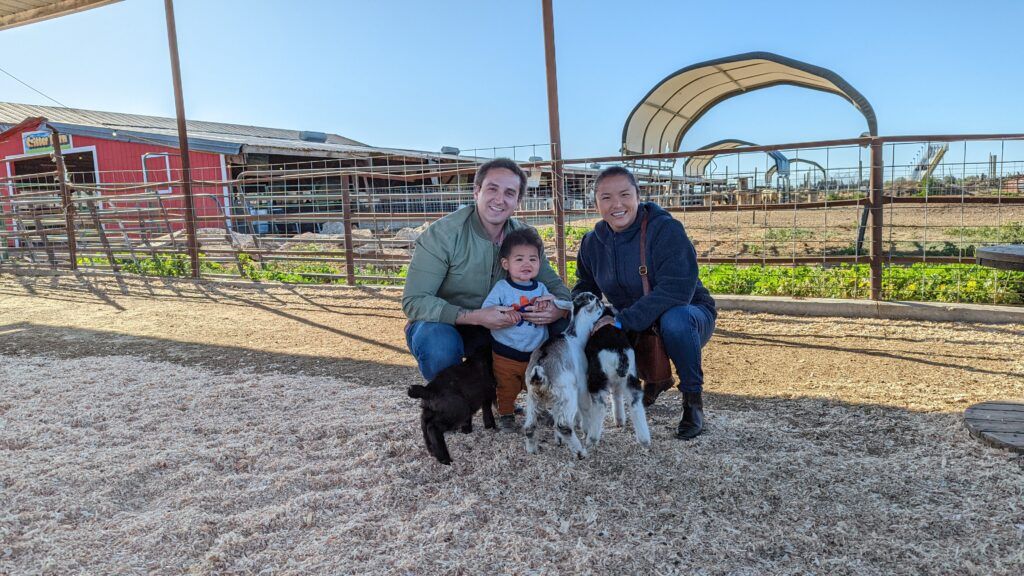 Are You Ready To Work Your Ass Off to Earn Your Lifestyle?
Are you tired of the daily grind? With a laptop and an internet connection I built a small website to generate income, and my life completely changed. Let me show you exactly how I've been doing it for more than 13 years.
Making Money With Your Travel
In most cases, you're not going to get a formal job as a travel writer. Such jobs do exist but they're rare. Instead, most official jobs would be for journalists of some type, who have to travel for part of their work. What's more, conventional travel jobs are getting harder to find and print media is taking a backseat to the online world.
But, don't let that stop you. The online world has created many new opportunities for travel writers. For making money, there are two general directions to consider – although you can do both.
Getting Pieces Published
The first idea is publishing, typically in magazines and websites. Many companies regularly pay freelance writers for content. That's good business for them – as they don't have to pay to send their own writers.
So, if you can get a piece published, you can earn some money from it. You could even become a consistent contributor for the company.
There is also considerable demand for travel articles. As a result, there are many different companies and sites that will pay freelancers from time-to-time. The pay scales can vary dramatically, with some offering much more income than others. But, the ones that pay low may be easier to get published in, so they're still worth considering.
One list of such companies can be found at The Write Life, which offers details about the different publications, their pay rates and what you need to write about. Another list can be found at Travel Blog Success.
As those sites point out, you don't just have to focus on travel publications either. Many companies talk about a wide variety of topics, with travel being just one of them. These sites will typically publish travel content less often but they are another interesting direction to try.
Many of the companies will have clear information about how you can apply to be a writer. Often that will involve providing samples of your work or pitching exactly what you're going to write about. It will normally take multiple attempts until you find success and you will face significant competition.
Travel Blogging
The other idea is to run a travel blog. Here, you're publishing on your own website and you're not getting paid per piece of content.
Instead, you need to earn money in other ways. For example, many people use affiliate marketing, ads or a combination of both. This can work well, as a popular blog can attract a large audience. There is no shortage of affiliate programs to choose from, like Hotels Combined, Klook and 12Go.
There are some major advantages with this approach. For one thing, you don't have to get pieces approved. Instead, you can publish what you want, when you want to.
You're also writing your pieces for the same location – rather than one-off stories. This allows your audience to connect with you on a personal level. The style gives you more flexibility in your writing too.
As with most websites, it takes time to grow your travel blog and develop an audience. But, the process can be enjoyable in its own right. The blog also gives you the chance to document your travels as you go and learn what is popular in the process. This may even make it easier to get paid for individual pieces of writing later on.
Myths And Realities
Travel writing is extremely popular, which has created a few myths.
You can sell enough stories to live off
If you are very lucky and successful, you could earn a living from travel writing alone. But, this doesn't happen often. Instead, your writing may earn you a little money on the side.
For people that run their own blog, long-term success is more likely. After all, you don't have to rely on people buying your work. But, even then, you have to have a good strategy in place and make sure you stand out from the crowd.
As some writers have mentioned, travel writing is a changing field. Competition is dramatically increasing, while the number of publishers is decreasing. But, there are more opportunities to make money online, including ideas like affiliate marketing, using ads and even getting sponsored.
The end result is that more people are making money travel blogging but, on average, they're earning less.
Editors are enthusiastic about new stories
People love reading about travel but that doesn't make stories easy to sell. Instead, most websites and magazines receive dozens or hundreds of submissions on a daily basis.
And honestly, what you're doing isn't that unique. There are many travel writers out there, along with everyone who is traveling for pleasure. No matter what your topic is, you'll be competing against some authors.
You just have to write about your travels
It's easy to think that if you just write (and perhaps take good photos), everyone will want to read your work. But honestly, there are countless travel writers out there already – and many will visit the same places as you.
You also won't get anywhere if your writing isn't interesting. So, you have to be able to keep people engaged. Where you've been isn't enough to do that on its own. Instead, you have to write well and you also need to plan.
Being Successful In The Field
So then, travel writing isn't as easy as it first sounds. There is also considerable competition. After all, anyone can start their own travel blog and most travelers will have at least a smartphone with them.
Success is still possible, provided you plan and make good decisions. Some key techniques are as follows:
Find Your Own Angles
One of the biggest challenges in travel writing is the competition. There are so many other writers out there, many of whom will be visiting the same places as you. So, you have to find something that's different and make your pieces stand out.
In some cases, that angle may be your perspective. For example, some travel writers look for history everywhere they go, while others might look for romance or something else.
You can also look for different parts of the same area. Consider the Grand Canyon. There have been thousands of pieces written on the Grand Canyon over the years, but most focus on the same general concepts. Why not find something different? Go somewhere that others don't normally visit, look for a new perspective.
Have A Niche
If you're going to create a travel blog, a niche is critical. Many people hate the concept – but it does make a difference.
Basically, a niche is the specific area that you're targeting. This means that you don't just want a 'travel blog', you need to get more specific. Having a targeted niche makes it easier to drive traffic. And, it helps you to stand out from the competition.
A niche also makes it easier to find angles for your writing, partly because the niche helps to define what you write about and how you write. A niche might be specific to a particular area of the world or even part of the United States.
Alternatively, some people focus on a topic. For example, I've seen travel blogs written by and for people with specific interests, like photography or paragliding. These topics naturally attract a specific audience and influence the writing style as well.
Make Plans With Writing In Mind
Many writers just put down whatever comes into their heads and hope that it will make them money. But, if you don't plan, you'll end up with more hits than misses. That's even true if you do have a unique angle to write about.
Now, you don't have to map out every component of your adventure. Where's the fun in that? Still, thinking about your writing when you're planning can give you a considerable advantage.
Be An Interesting Writer
You might assume that you need to be a good writer to make money with travel writing. That's true, but only in part.
Instead, success isn't really about technical expertise. The best writers are the ones that make their stories fascinating. These authors will have readers hanging onto their every word and constantly coming back for new articles.
To do this, think about what other people want to read. They're not going to want to hear every single detail of your trip or everything you did along the way. So, you have to pick and choose. This includes highlighting things that are unusual.
Have A Strong Online Presence
Regardless of whether you want to be a travel blogger, get your articles published, or both – being noticed online is critical. Your online presence is how companies will work out whether you are any good and whether people like your content.
So, having an active blog with many visitors may give you an advantage for getting articles published. After all, with so many writers out there, what company wants to take a chance on an unknown?
Plus, being online gives you so much control. You can promote your work in many different ways, including using SEO strategies and social media marketing. That's much better than desperately hoping that an editor will say yes to your work.
As a writer, you have an in-demand talent that can be used to earn you TONS of money online. You can earn money freelance writing, for sure, but it's still just trading dollars for hours. Personally, I recommend starting your own website! Information is the currency of the internet, so why not leverage your talents to build yourself a serious online income! Learn how to create your own blog-style website and make money through advertising.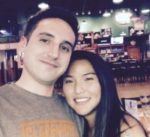 Nathaniell
What's up ladies and dudes! Great to finally meet you, and I hope you enjoyed this post. My name is Nathaniell and I'm the owner of One More Cup of Coffee. I started my first online business in 2010 promoting computer software and now I help newbies start their own businesses. Sign up for my #1 recommended training course and learn how to start your business for FREE!