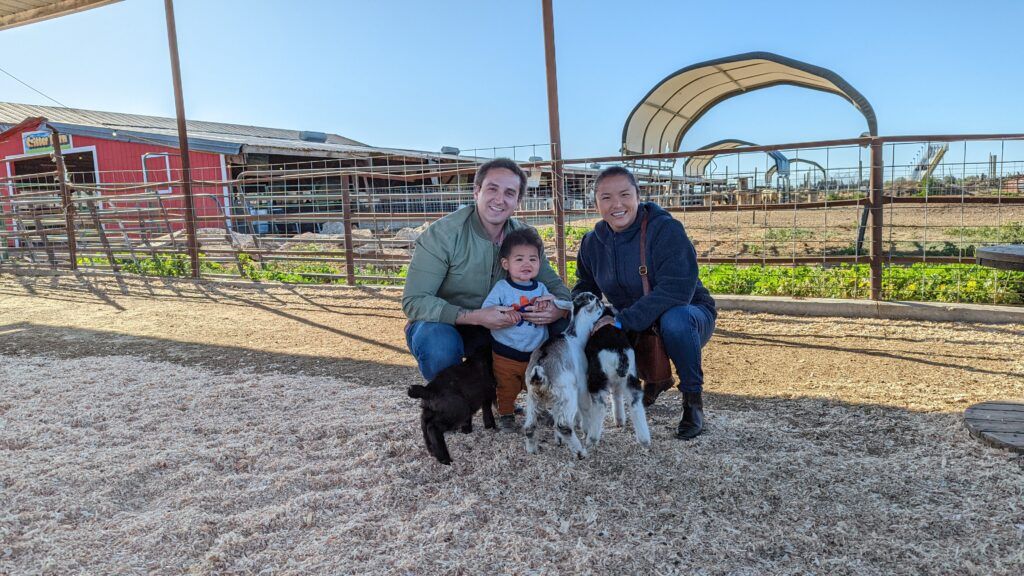 Are You Ready To Work Your Ass Off to Earn Your Lifestyle?
Are you tired of the daily grind? With a laptop and an internet connection I built a small website to generate income, and my life completely changed. Let me show you exactly how I've been doing it for more than 13 years.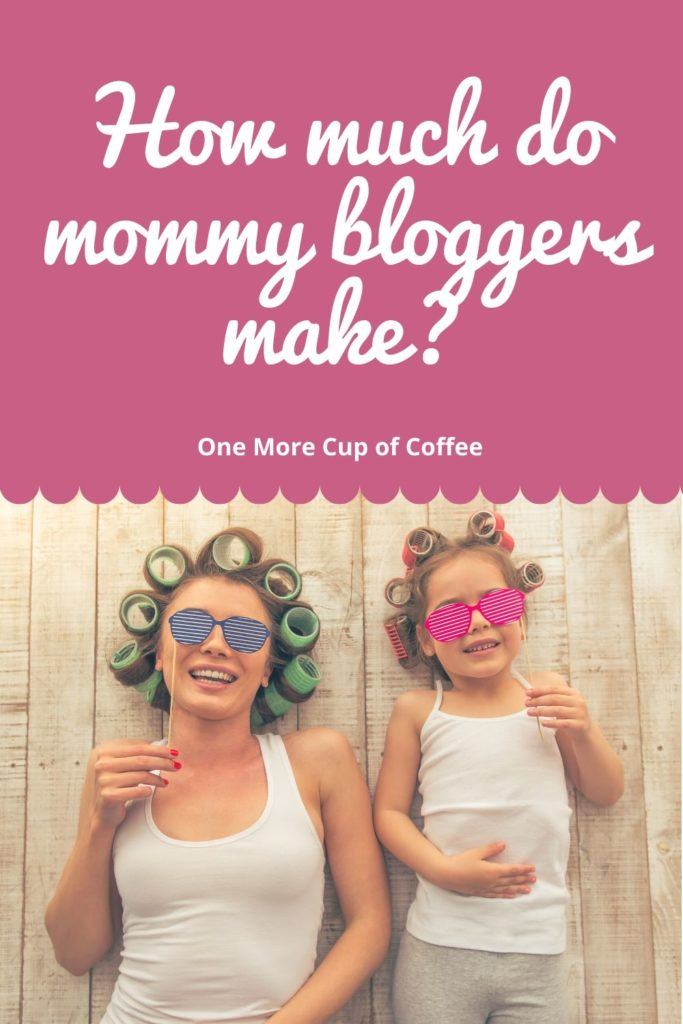 Being a mom is one of the toughest jobs in the world. And so is earning livable income as a blogger. So what happens if you combine both? Enter 'Mommy Blogging'.
Like many niches today, mommy blogging started out around ten years ago. But back then mommy blogging seemed taboo. It wasn't for everybody. And it certainly wasn't considered a serious way to earn money from home. Even the DailyMail reported that a meager 1% of mommy bloggers ever earned over $5,000 from their blogging endeavors.
Have times changed since then? How much do mommy bloggers make? Let's find out!
How Much Do Mommy Bloggers Make?
If mommy blogging seemed like a joke back in the day, it's unlikely to be the case now. With dozens of successful mommy bloggers spilling the beans (aka sharing their blog income reports), it's obvious there's money to be made in the mommy blogging community.
According to Suzi from Start A Mom Blog, many mommy bloggers can easily earn over $1,000 – $10,000 per month from a mom blog. Suzi alone makes over $40,000 monthly from her blog and it didn't take her that long to reach those numbers. She got her start just a little over four years ago in 2016. Suzi isn't the only one earning big-time bucks from being a SAHM (Stay At Home Mom).
Here are a few other mommy bloggers making a decent income their blogs:
As Caroline of Swaddles n' Bottles put it, there are literally thousands of mom bloggers out there earning over $10,000 per month via the blog and all the possible side hustles and income streams that entails.
How Do Mommy Bloggers Make Affiliate Sales?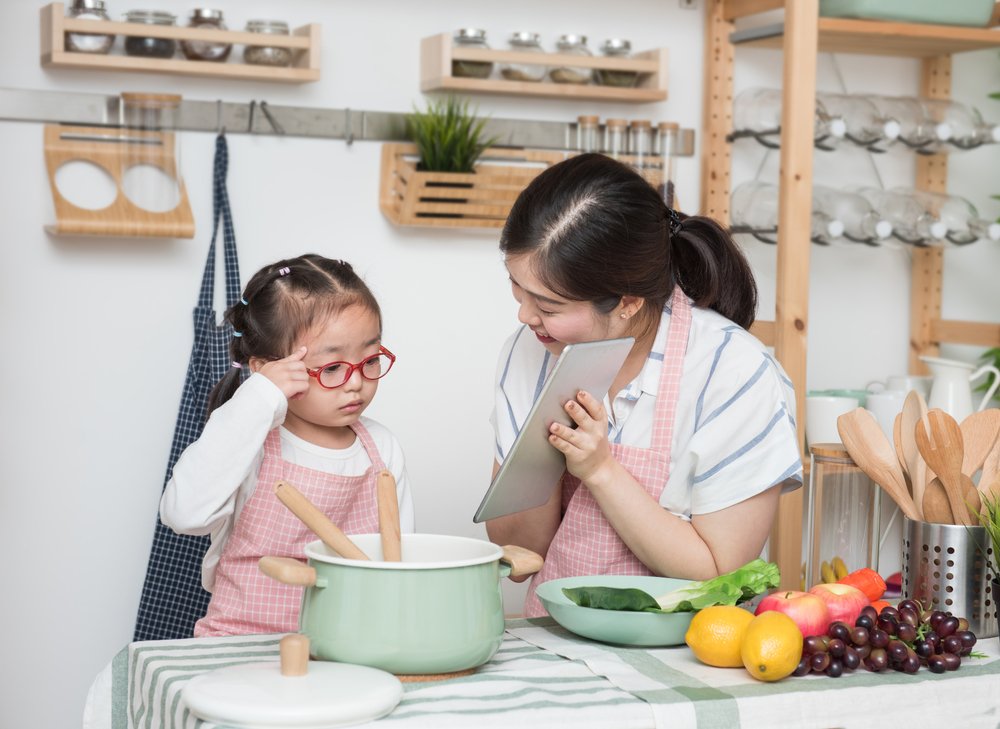 Speaking of income streams, one of the top ways mommy bloggers make affiliate sales is through earning commissions on affiliate programs. Affiliate marketing is a mom-umental way to earn money from a blog – whether it's a mommy blog or not!
Affiliate marketing can work whether you have 1 person viewing your blog or 100,000. But to be effective, affiliate marketing needs blog traffic. And lots of it! Successful mommy bloggers earning $10k or more usually receive between 150,000-300,000 UMV (unique monthly viewers) on the blog per month.
There are a lot of milestones between now and then though, so a blog with less traffic can still earn a decent side income, or even replace your family's current income before that. Depending on where you live in the world, or even where you live in the USA, a blog earning just $1,000 per month could be massive for your family.
When so many people are viewing your content, it's highly likely a decent percentage of those people will click on the links within the article content. So what makes an affiliate link? An affiliate link will have a special tracking ID which allows any sales/purchases of a program or product to be tracked to the blogger, who then receives a commission determined by the affiliate program in question.
For example, Amazon's Affiliate Program offers 4.50% commission earnings on baby products and 3% commission on toy sales.
The best affiliate networks for mommy bloggers will be ShareASale and AWIN. Both of these overarching affiliate marketing networks feature hundreds of baby and mom-focused affiliate programs.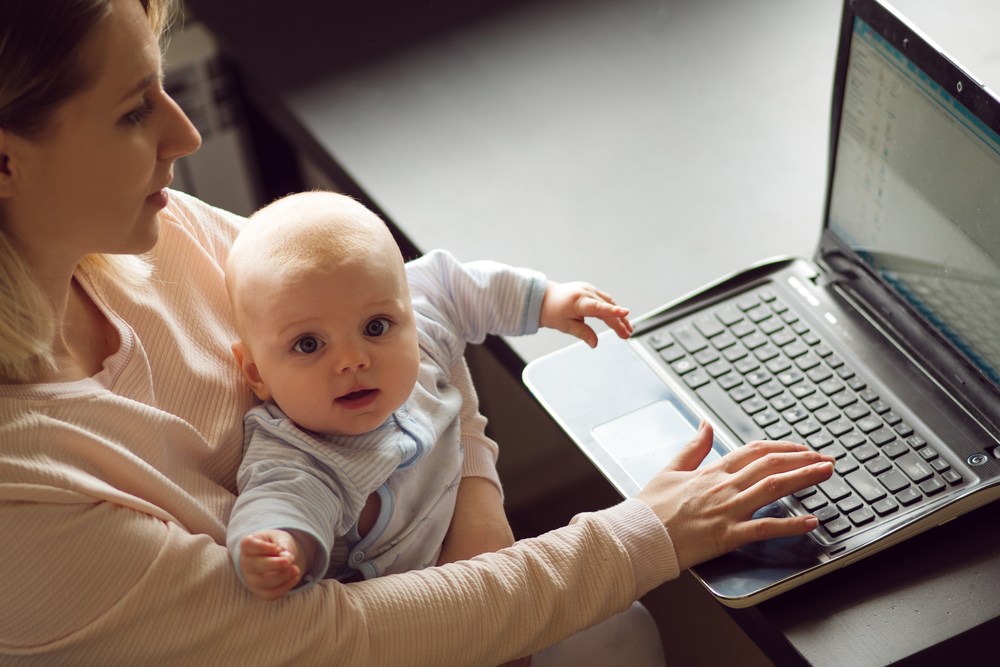 Here are the top-ranking, high-earning affiliate programs mommy bloggers use to make affiliate sales:
There are plenty of other affiliate programs out there specific to what you decide to promote on your blog. For example, here are some new mom affiliate programs, and here are some kids fashion affiliate programs.
Products you promote don't have to be specific to moms or kids though. You could be an outdoorsy type of family and promote camping gear, or maybe you're trying to get out of debt and want to provide resources for moms related to financial services, investing, or budgeting.
Travel blogging is very lucrative, and this could be a fun way to document your family adventures. "Traveling" doesn't have to mean romantic adventures in the Caribbean. Driving across the country in an RV or Van also counts, but there are also plenty of local tourist spots which could be fun to explore through the eyes of a child!
How Do Mommy Bloggers Earn Ad Revenue?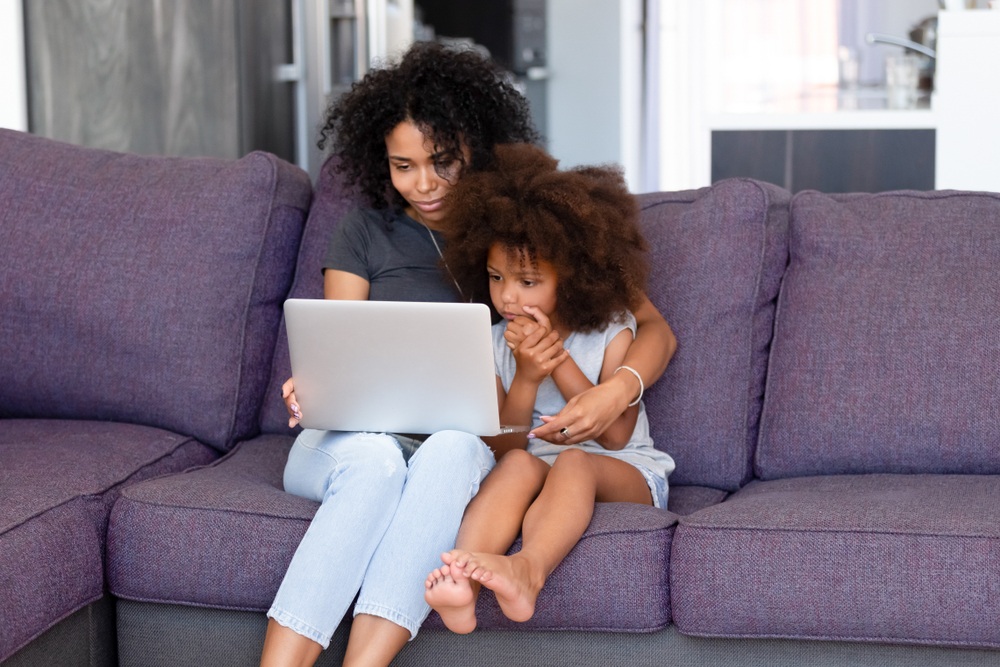 Advertising is a great way to start earning online from a mommy blog. With ad revenue, what may begin as just a slow trickle of funds can eventually turn into huge profits. Setting up advertisements on your website is fairly easy.
Ad networks like Google AdSense are popular for blogs who are just starting out. Some bloggers don't like to put ads out at the beginning, though, so as to not appear spammy. For a clean and authentic look and feel, it's wise to be highly-selective with both the type of ads you allow on your blog as well as how many.
Over time, when blog traffic picks up, bloggers will likely join an ad marketing agency or ad network in order to capitalize on that passive income. Mediavine and Moms Media are the top two contenders for ad networks for mommy bloggers.
While they both are great for mommy bloggers, they do have two important differences:
Blog traffic requirement: While Mediavine has a 25,000 monthly sessions requirement, Moms Media has none which opens up possibilities for mommy blogs with a small yet steady flow of traffic.
Target audience: Mediavine has categories for advertisers across various types of niches including food, travel, fashion, etc. Moms Media is specifically tailored to content for moms from the pregnancy stage all the way up to mom bloggers with teenagers. Because of this, Moms Media might have a more attractive ad revenue rate. Targeted ads convert better!
How Much Do Mommy Gurus Earn On YouTube?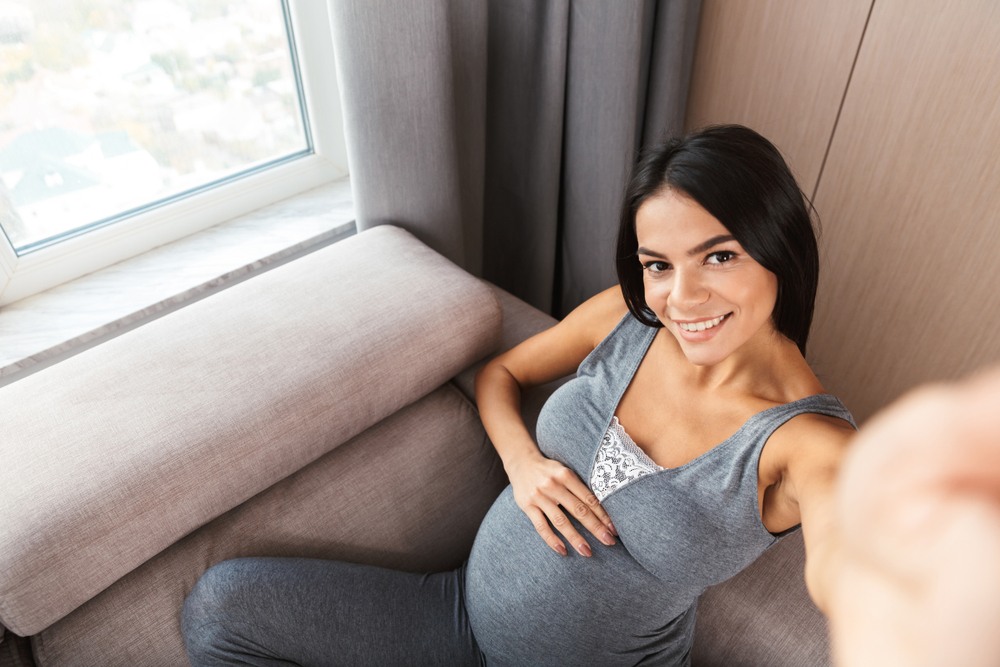 If there's a successful blog, chances are there's a Youtube channel to accompany it. Unlike with blogs about fashion or beauty, mommy blogs don't earn well from Youtube alone according to my research. That doesn't mean there isn't potential though.
Most mommy bloggers, like Suzi from Start a Mom Blog, earn from their blogs through the various income streams mentioned above (affiliate marketing, ad revenue, etc).
Here's a video by Suzi explaining how she was able to make over $9k from her mommy blog.
Like many bloggers, starting out can be a struggle. Oftentimes, and until the blog can sustain itself, bloggers will pick up side jobs like copywriting or freelancing to get by. That's how Kayla from Gen Y Girl (below) got started before she began earning more from consistently as a motherhood and lifestyle blogger.
Creating and editing videos takes a lot of time, and if you aren't consistent on YouTube, it's hard to grow your channel. Freelance writing gigs tends to be more flexible in terms of earning a side income.
Even so, kids-related content earns a LOT of money on YouTube, so there is a path to profits here. The amount of revenue reported may be skewed because of the number moms trying to earn.
Once you look at people creating quality content on a regular basis though, it becomes easier to imagine how someone could earn a full time living from YouTube.
You may also look into doing different types of content for your mom-focused YouTube channel. I would imagine that many moms don't want to be told "how" to be a mom. Perhaps pivoting to more lifestyle-related content like fashion or fitness could be a better path.
Part of the excitement of starting your own mommy brand online is that you get to experiment with your ideas and see what works. Not everything will be a hit, and that's OK. Earning revenue online is all about being your unique self and attractive followers who enjoy your content.
Other Ways To Make Money With A Mommy Blog
Mommy blogging is a creative outlet, so it's definitely possible to make money other than with affiliate marketing and ad revenue. Here are some ways mommy bloggers capitalize on blog income:
1. Sponsored Posts & Partnerships
Sponsored posts are an awesome way to earn an extra chunk of change as a mommy blogger. Paid collaborations can range anywhere from free products and giveaways to $1,000 blog review posts. This is where blog traffic and social media following come into play most. Brands like to see lots of followers, but don't get caught up on vanity metrics!
Having a small following but a high engagement rate sometimes can land you big brand deals. If you're not sure how to land a partnership, Kayla from Mommy of a Princess offers a peek into how to land sponsorships as a mom blogger in this guide.
Let's not forget that people get paid to publish content on social media as well, with some categories getting paid multiple thousands of dollars per post.
2. Launching a Digital Product
Remember Suzi from Start A Mom Blog? Yeah? Well, her secret on how to earn $40,000/month as a mom blogger lies in this income stream. Launching one's own product doesn't have to be complicated.
Suzi wrote an ebook about how to start a blog for fellow moms and within her first year was able to profit several thousand bucks just from her online digital sales. If you have a unique idea for a digital product, elaborate on it! As a mom blogger, you can sell ebooks, pdfs, blogging courses, mommy craft books, journals… you name it.
3. Selling the Mommy Blog
Mom blogs will sell for a nice price, especially in today's ultra-focused niche market. Typically, you can sell a blog for 3x its annual earnings. That means most of the blogs mentioned in this post could sell their mom blog between $250,000 – $750,000 dollars. (Not a bad bonus check!).
If you're currently working, how many years would you need to work to earn a million dollars? 10 years? 50 years? Is it even possible? The weird thing about getting your website profitable is that a million dollar exit is actually realistic within 10 years.
4. Paid Media Content
If you have a mommy blog with a particular style, chances are a brand out that aligns with your vision would pay big bucks to feature an ad on your site. The trick, though, with targeted ad placements is to not let your blog become too busy with distracting or poor-quality ads.
If your blog screams "MONEY" then it's likely not to connect very well with your readers (aka fellow moms who typically prefer transparency and authenticity above all).
On the upside, paid media content can provide stable cash flow depending on your traffic, pricing, and so on. With enough traffic, this type of sponsoship can get competitive, and you can start to get paid to post on Instagram or other social media platforms.
Want To Start Your Own Mommy Blog?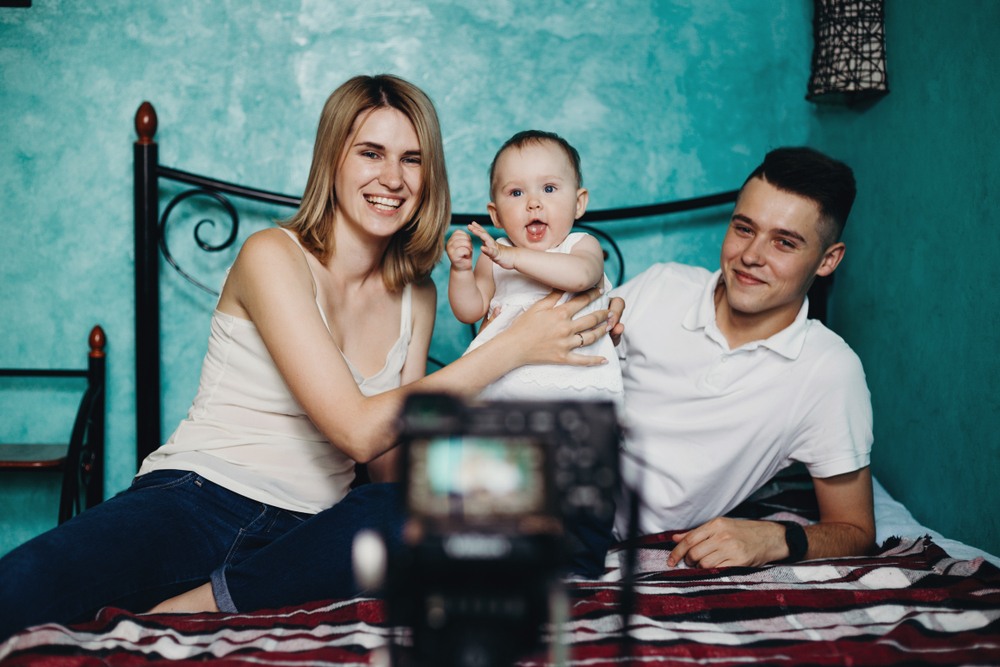 For all you stay at home moms out there, jumping headfirst into the world of mommy blogging might seem impossible. With so much competition these days, you might be wondering – can you really stand out from the crowd? The simple answer is yes.
The good news is that there are always new moms looking for fresh, new ideas. The bad news is it will take lots of time and effort on top of raising your children.
So what's the trick? Find the moments in between to build your mommy blog.
Unlike bloggers with no child-rearing responsibilities, you have to make your blog a second priority. That might mean staying up after hours or waking up an hour early to finally hit publish on that blog post you've been sitting on for weeks.
But you can get there! The proof is in the income reports of fellow mommy bloggers.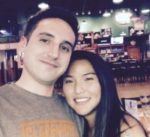 Nathaniell
What's up ladies and dudes! Great to finally meet you, and I hope you enjoyed this post. My name is Nathaniell and I'm the owner of One More Cup of Coffee. I started my first online business in 2010 promoting computer software and now I help newbies start their own businesses. Sign up for my #1 recommended training course and learn how to start your business for FREE!