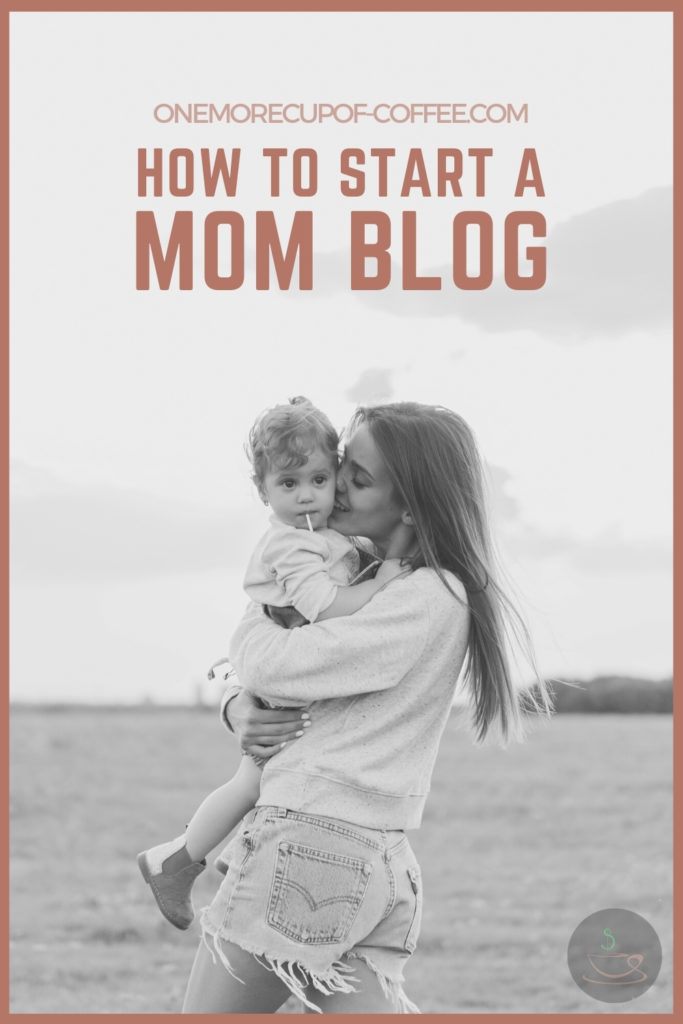 Mommy blogs – yep, they're a thing. Actually, mom blogs are one of the most popular blogging niches that exist! So if you're an expectant mother or already one, you too can join the community by starting a mom blog!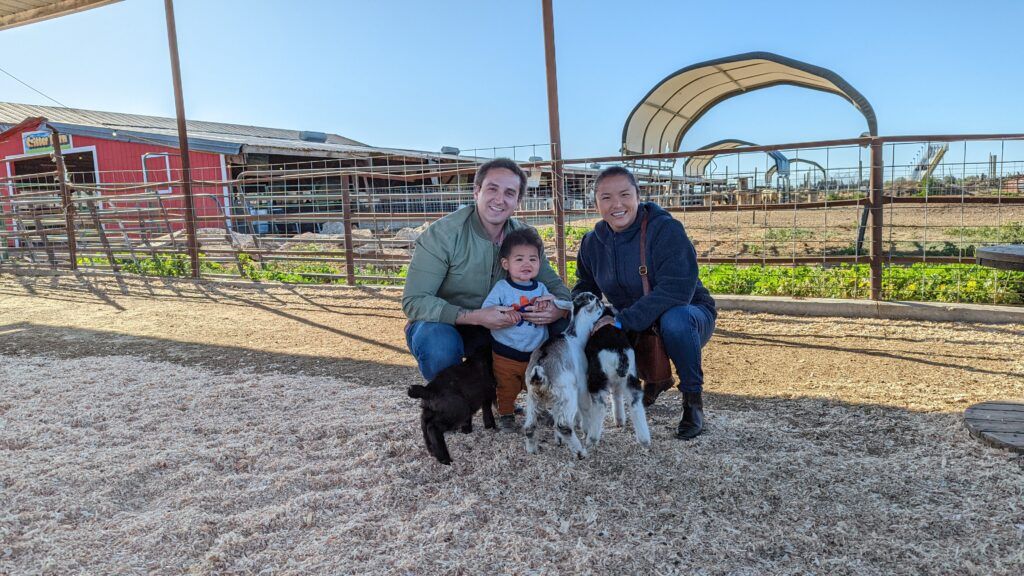 Are You Ready To Work Your Ass Off to Earn Your Lifestyle?
Are you tired of the daily grind? With a laptop and an internet connection I built a small website to generate income, and my life completely changed. Let me show you exactly how I've been doing it for more than 13 years.
But why are mommy blogs such a hit, anyway? What makes them popular? Like most blogging niches, mom blogs aim to offer a lot of value. And unlike many affiliate websites, whose purpose is to earn money, mom blogs give a birds-eye view into the "real and raw" lessons, failures, and wins of motherhood. Value and vulnerability are powerful, especially combined.
On the surface level, mom blogs are wildly successful because motherhood pertains to at least half the human population. Just as money guru blogs teach their students the skills of making money, moms are teaching other soon-to-be and current moms about their tried-and-true methods of motherhood and parenting. Plus, because the experience of motherhood is so diverse, there are thousands of ways to offer helpful, educational content value with a touch of personal insight.
If you want to start a mom blog, you're in the right place. In this guide, you'll learn how to take your real-life experiences of motherhood and turn them into a profitable online business.
How To Start A Profitable Mom Blog Business
Pick A Brand & Domain Name For Your Blog
Whether you're a tech-savvy mom or not, the first step in building your online mom blog is to pick a brand and domain name.
But as the age-old debate goes… Which comes first? The brand or the domain name? Ideally, you want to pick out a domain name first and then develop your brand. Branding goes beyond your domain or even logo and is recognizably you both on and off your website. So don't sweat it if you don't have your branding down-pat just yet. First, pick a mom blog name that you identify with. Does it accurately describe you and what you hope to accomplish with your blog?
Next, pick a niche that correlates with your blog's overall goal. Do you want to write informational and entertaining articles to help new mothers or mothers with toddlers? Start large and then narrow down. The more memorable and unique, the better!
Lucie's List is one such mom blog that is both unique and undeniably helpful for expectant mothers. Her blog offers practical advice and pro-tips for pregnancy, postpartum, and parenting. She also provides articles on "Straight Talk" subjects and the not-so-pretty aspects of motherhood which aim to prepare new moms for the real stuff.
Build The Blog
The domain, hosting provider, and a website builder are the building blocks of your blog. The domain is going to essentially provide your URL (i.e. mymomblog.com) while your hosting provider is who will store all your fabulous mom content and website data.
There are typically two hosting providers I would recommend – Bluehost and Kinsta. When choosing between the two, it helps to think of it as picking between two strollers. On the one hand, you could opt for Bluehost – the cheap stroller – which comes with clunky wheels that will eventually impede your speed and efficiency on your morning walks or jogs. Then there's Kinsta – the fast stroller – with sturdy, slick wheels and extra security features. Bluehost will be O-K to start with, but if you want to seriously grow your mom blog to reach new heights and beat your competition, then Kinsta will bring you speed and security, plus peace of mind.
As for the website builder, there are a few options that might seem tempting – Wix, Weebly, Blogger, etc., but all of them don't compare to WordPress.org (aka the ultimate CMS for starting an affiliate blog). Not only is WordPress.org used by over 35% of the internet, but it's also largely approved by fellow mompreneurs! If you want the juicy details as to why I think WordPress.org is the best website builder for the job, check out my below video:
How To Grow A Mom Blog
When starting out, growing a blog is like watching a pregnant mother's belly grow in size as the weeks go by. At first, the blog starts off teeny tiny. Then, with the proper nourishment and a whole lot of patience (and some discomfort), the blog's growth goes on an upward trajectory to fruition. There will come a time where you'll finally reap the reward of all that hard labor!
So how you do grow your mommy blog into a profitable business?
Get Free Traffic From Search Engines
The best way to grow your mom blog is to learn as much as possible about Search Engine Optimization (SEO) and keyword research, both of which will allow you to rank on Google for queries typed into the search bar every day. These keywords are essentially questions asked by fellow moms to which your blog can provide an answer.
This method of growing a blog will guarantee longer-term success over the short-term and is essential for consistently getting "free" traffic to your blog every day where you can then earn money from display ads or affiliate programs, or even capture new emails and grow your newsletter.
Up Your Social Media Strategy
The second part of growing a blog is simultaneously growing a social presence. In today's digital economy, nearly everyone has a social profile to showcase their life. For bloggers and solopreneurs, social profiles become an essential part of growing an online brand and business. For mom bloggers specifically, having a social profile – such as Instagram – will act as both a personal and professional creator account.
The combination of the two – where your behind-the-scenes parenting lifestyle meets with the educational mom blogger – can be a recipe for quick success. It can be difficult to balance the two worlds, but once you do, you'll be able to see real conversions and results from building a loyal fanbase and community. Not only can you refer your audience back to your blog where you offer more value, but you can also use your social handles for landing paid sponsorships, which leads me to blog monetization methods.
How To Make Money From Your Mommy Blog
Whether you want your mommy blog to generate enough income to pay for the cost of diapers each month or a yearly trip to Disney, here's how to monetize your mom blog.
Affiliate Marketing
The number one way bloggers earn money from their websites is thanks to the power of affiliate marketing. When writing your content for your mom blog, create a few articles (could be listicles, how-to guides, or comparison articles) in which to insert valuable and strategically-placed links from popular affiliate programs for mom blogs.
Not sure which programs to join? Make sure the affiliate programs you sign up for are relevant and give great value to your audience based on your mommy blogging niche. For example:
There are hundreds of affiliate programs to join but select just a few to get started. Ideally, join programs that you actually use and love yourself. The more genuine the recommendation, the better the conversion rate and therefore commissions! You might see pennies trickle in at first, but once your blog traffic grows, that's where affiliate marketing truly shows off its strength.
Display Ads
If you already have a decent amount of traffic on your mom blog each month, consider joining a display management service, like Mediavine, SheMedia, Ezoic, etc., to start earning passive income each month. Putting ads on your blog enables you to earn from clicks on ads without you having to micro-manage any affiliate link. The ad company does all the work for you (which is much appreciated as a full-time mom!). If you like the sound of free money, here's my detailed Mediavine income report that shows the earning potential of ads on blogs.
Sponsorships
As you probably already know, the "mom" industry is enormous. From new moms to single moms to toddler moms, empty-nester moms, and every type of mom in between! That said, there's lots of opportunity in the mom blogger community to land paid collaborations with the leading baby, mom, and parenting brands. Rates will vary depending on your niche and blog, but here are a few examples of advertising rates from the Mom Bloggers Club.
Why Mommy Blogging Is A Profitable Business Opportunity
Can mommy bloggers really make money? Yes! There are quite a handful of successful mom bloggers earning anywhere from $2,000 per month up to (and beyond) $30,000/month!
Mommy blogging is a profitable business opportunity simply because mothering will never – like, ever – become irrelevant! There is no "one way" on how to be a mother. Mom bloggers have an incredibly unique and powerful opportunity to cater to an audience.
Maybe it's to a fellow mom who feels overwhelmed or alone and needs your valuable content to guide them through a difficult day. Maybe it's to a new mom with triplets who wants to join a community of fellow moms who've been through the experience (and survived).
Whatever and whoever it is, there's always someone who will find value in your personal experience, insight, and tips on your mom blog. Are you ready to get started on your mommy blogging journey? P.S. There will be days where your blog will feel like having another child, in that it will be incredibly tough yet rewarding (except this one can't talk back!).
It's Time To Take Action!
You've read this far. What's holding you back?
Earning consistent income from a blog is not some kind of crazy, pie in the sky dream anymore. Millions of people start and run their entire business from a laptop.
The secret is out. The trail has been blazed. Just follow the steps and make it happen.
Do you want it bad enough to make it a reality? Stop reading and start doing. Here's how to build a blog and make money, even if you have no previous experience.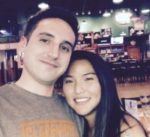 Nathaniell
What's up ladies and dudes! Great to finally meet you, and I hope you enjoyed this post. My name is Nathaniell and I'm the owner of One More Cup of Coffee. I started my first online business in 2010 promoting computer software and now I help newbies start their own businesses. Sign up for my #1 recommended training course and learn how to start your business for FREE!