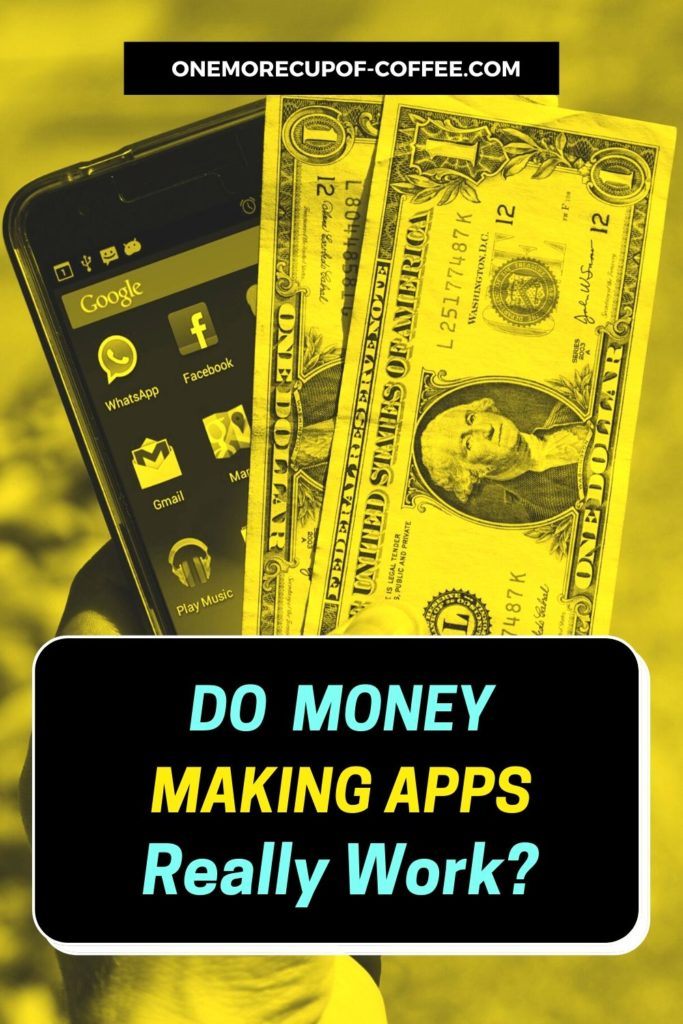 After testing over 50 apps that claim to help you make money with your smartphone or tablet, I've come to the decision, that yes, money making apps really do work.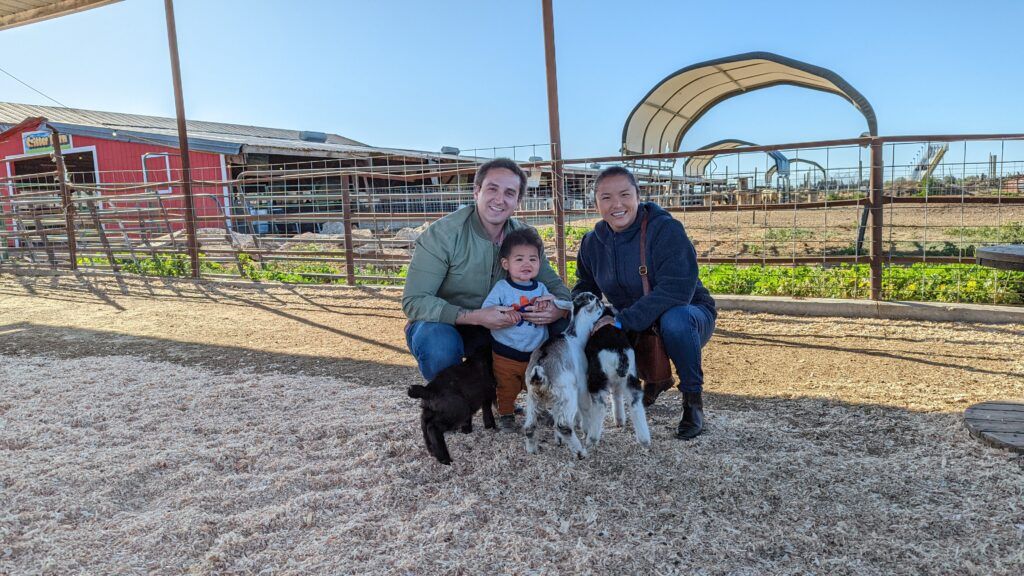 Are You Ready To Work Your Ass Off to Earn Your Lifestyle?
Are you tired of the daily grind? With a laptop and an internet connection I built a small website to generate income, and my life completely changed. Let me show you exactly how I've been doing it for more than 13 years.
However, there's a catch. Well, there's actually a lot of catches, depending on what the app promises to do.
Most of the time, the money you make with an app is going to be nothing more than a "side gig", or infrequent inflow of cash. It's not something that could be a full time job, or even something that you could count on for regular income.
These so-called money making apps can be reduced down to a few simple and familiar concepts. It sounds pretty fancy to be able to earn money on the go, right from your smartphone, but I've found that in reality, most are rarely worth your time.
Here are 6 types of apps that claim to help you make money:
Survey Apps
Paid To Resell Your Stuff
Paid To Accomplish Real-World Tasks
Paid To Do Online Activity
Saving Money Apps
Paid For Work
I'm going to go through each one of these types of apps and pick one I tested that actually worked. I'll link to the full review so you can read exactly what went down, plus I'll link directly to the app so you can download it and try it yourself.
However, keep in mind that absolutely ZERO of these apps can create a full time income. Not even one of them would ever be able to create "reliable" income. If you're looking to screw around and maybe earn a few dollars each month, then go ahead and try out these apps to see which ones work for you.
Before you do that though, I've found an awesome new app called Fold where you can earn free BITCOIN just for spinning a prize wheel once a day.
You can also earn by purchasing gift cards, but the prize wheel is free to spin. Their business model is basically to get you interested with free "sats" (fractions of bitcoins), then hope you buy a gift card to Starbucks or Amazon. The reason I like this app is because it's not USD you're earning. It's Bitcoin. While earning 100 sats is just a few cents, over time, as you collect 10c per day, that can easily end up being $100 after a couple of weeks (I've already earned $13.57 after just 3 weeks).
Bitcoin has a good chance of increasing in value over the next decade, so $10 now could turn into $100 later, and $100 could turn into $1000 as the price of Bitcoin rises.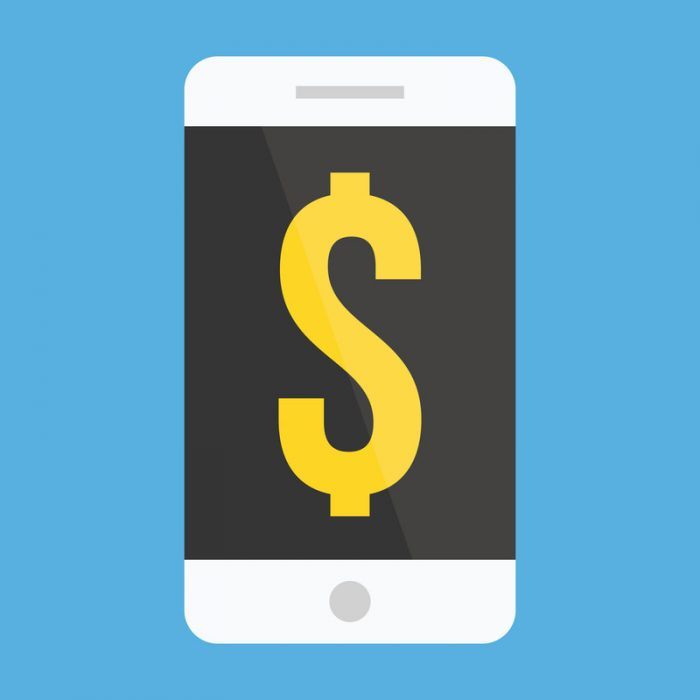 However, if you're like me, your goal of earning money online is to create reliable income you can use to pay the bills. That's the goal right? What's the point of staring at your phone for 2-3 hours every day answering questions if you still have to go to a terrible job in the morning.
Since 2012, this program has been teaching complete newbies how to create profitable businesses that can actually pay the bills. Zero experience required. You just need the time to do the training. This is NOT a smartphone app, and you need a laptop or computer to do the training.
So if you're motivated and want to make real money online (not just pocket change), then you owe it to yourself to check it out.
Styles of Money Making Apps I've Tried
Survey Apps
I think almost everyone that ever tried to make money online by searching "how to make money online" has tried a couple online surveys. How could we resist? It sounds so easy! All you have to do is answer a few questions about yourself and you can make up to $20 per survey, right? Wrong.
It's actually pretty hard to make money with survey apps, even with popular ones like iPoll App or Surveys on the Go. First, you need to qualify for the surveys. If you are not in the USA, Canada, or UK, many times that's an automatic disqualification.
However, there may be other disqualifiers along the way like race, income, or job status. The worst thing is that you often have to go through half of the survey to find out if you're disqualified!
Those wasted minutes add up over time, especially since you are earning money per completed survey, not paid per hour like a traditional job.
Then, the are even more complications that can trip you up along the way. One frustrating one is the payment threshold! Sometimes you'll have to wait for $20 to collect in your account in order to withdraw your money.
Collecting enough money to withdraw could take several months, especially if you're using the app in your spare time. What ends up happening most of the time is that people give up after a few weeks and don't even get to collect those hard-earned dollars!
Paid To Resell Your Stuff
These apps are the biggest ripoff to me. Any search for money making apps is going to turn up a few that claim to help you make money by reselling your stuff.
However, in my opinion, selling my old stuff I have is not the same making money. It's losing money! If I buy an iPad for $500 then sell it for $200, I just lost $300.
Of course, it's not so cut and dry. If I buy an iPad Pro, then why keep the original iPad when I can sell it for some cash?
Well, I see the logic there, but I am just a frugal person and would not buy the iPad Pro in the first place.
I don't see selling my stuff as a reliable income opportunity. Income means a reliable source of cash coming into my hand, not a one-off sale. Eventually, you'll run out of old items to sell for money! At best, this will be a one-time influx of cash, and then the "business opportunity" is dead.
That being said, these apps do work pretty well. I moved in with my girlfriend a few months ago and had to get rid of a bunch of stuff. I listed everything on Craigslist, and downloaded a couple of these reseller apps, then listed the items across all the platforms.
Most of the time I had the best luck with Craigslist, but I did get a few good sales from the apps.
Bookscouter is one that focuses on books, while Poshmark lets you sell used clothes. With the OfferUp or LetGo app, you can sell anything you want, like an online garage sale!
Watch out though! Some do charge money for some services. I "bumped" up an item to sell faster a couple times, for $3 each, so ended up spending $6 to earn $10 and $3 to earn $15. Overall, considering I had to filter through messages, wait at home for people, and negotiate prices, I was earning a sad $3 per hour. As a business owner, that was a dumb use of my time, but at least now I have the experience.
Paid To Accomplish Real-World Tasks
One of the cool money-making app categories I've tried out is apps that actually ask you to do stuff in the real world to make money. The tasks that you need to to do earn vary based on the app.
For example, Field Agent will post real "mini jobs" that you can claim and do in your area. It's quite competitive, but you can earn up to $12 per job for these micro-tasks.
Bitwalking has you take walks and earn $W cash to trade for services like Spotify or Netflix. Gympact pays you to lose weight (the catch is that you have to convince friends to make bets on your weight goals)
Many of these do pay, but in reality it's not a great way to make money. The earnings are often very small and not reliable. Some require that you put money at risk in order to get the potential to earn money (kind of like gambling).
Keep in mind that no one is going to just pay you to do worthless stuff like walking or losing weight. Most of the time with apps in this category the monetary aspect is a secondary feature to motivate you to do some other primary task.
Paid To Do Online Activity
There are a lot of scams out there that claim to teach you how to make money posting links, or make money watching TV. Most of them are total trash that will cost you money or waste your time.
Surprisingly, a few live up to their promise! The main one that people talk about is Swagbucks. It's got a good reputation online for paying on time, and paying an amount that makes it worth your time.
Another good one is Embee Mobile Performance Meter. One of my all time favorites!
Let's be real though, it will never pay more than a minimum wage job. If your diligent and get a system going, you can maybe earn $2-$3 per hour doing tasks like watching ads, filling out surveys, clicking links, and playing games. There are lots of catches, so you really have to learn the "system" to be efficient with your time.
Saving Money Apps
Personally, I wouldn't really list these on a post about how to make money with apps, but they turn up all the time so I think they should at least be discussed. To me, "money making" is the process of doing some kind of a work, and making new money appear in your bank account.
The issue with apps that help you save money, is that you have to spend money in the first place. In other words, to save $0.50, you have to spend $6.00. Or you have to buy two in order to get one free.
If you intended to buy the items anyway, then yes, it's a good way to save money. But what often happens is that you buy things you normally wouldn't buy in order to get the deal. I didn't really need those extra picnic plates since I already have a set, but they are 25% off with this coupon, and I might use them one day.
If you can control that impulse we all feel to get the deal, then there are a whole slew of apps you can choose from. Two of the more popular ones are Receipt Hog and Ibotta. PoshMark is one that specializes in clothing.
For saving money? These apps are great. For making money? Not so much!
Paid For Work
Some apps do have you work as a "freelancer", completing tasks and getting paid per item completed.
Others like FOAP ask you to take photos of certain topics, and post them to the app for others to use. JobSpotter will have you take photos of local "for hire" signs so that you can help people find work in your area.
The main trouble with these types of apps is that they do really work. How's that a problem? It means they're popular, and competitive. If you live in a rural place, there may only be a few opportunities to make a couple of bucks.
Remember, there's 100 other people competing for the same job! In larger cities it may be more practical to use these apps.
Making Money Online With A Blog-Style Website
For many of you, the idea of downloading 50 different apps to find the one or two that work isn't going to be very appealing. Add on the fact that none of these apps will pay you more than minimum wage, and you should be asking yourself why turn to apps for a side-income anyway?
When it comes to making money online, I've had much more luck with a long term approach.
Instead of looking for another situation where I trade time for dollars, as it would be with any one of these apps, I started an online business by creating my own website.
The process of creating a profitable website is quite simple. Pick a topic, write some articles, and place ads on the site.
The difficult part is creating enough interesting content so that your website will get traffic from search engines.
Of course, everything is a learning process. I started out with zero knowledge in this space, and learned everything I needed to know online in about two years. Yup! Two years seems like a long time, but 7 years later, I'm still working online full time running my own websites and earning money through ads.
The great news is that any topic can earn money. Anything from how to build your own gaming computer, to proper horse grooming could be a potential topic to write about. People talk about everything online these days, and they buy everything online too. Amazon and Google are two of the easiest ways to earn money from a website.
I'm not going to go through the whole process here on this page, since this page was specifically about making money with smartphone apps. You can check out the process in more detail in my post titled 13 ways to make money from a WordPress website, including details on how to get your own site started for cheap.
---
Which Apps Are You Using?
Which apps have you downloaded? Did they work? How much money did you make in what amount of time?
Give us the details so we can know what's been working!
Honestly, there are tons of various apps that claim to help you "make money", but really there are two facts to consider. 1) Most of them don't actually work. 2) If you can make money, it's not going be very much. If I'm going to spend any amount of time working online, I want to be working for myself by building my own profitable website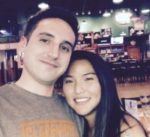 Nathaniell
What's up ladies and dudes! Great to finally meet you, and I hope you enjoyed this post. My name is Nathaniell and I'm the owner of One More Cup of Coffee. I started my first online business in 2010 promoting computer software and now I help newbies start their own businesses. Sign up for my #1 recommended training course and learn how to start your business for FREE!