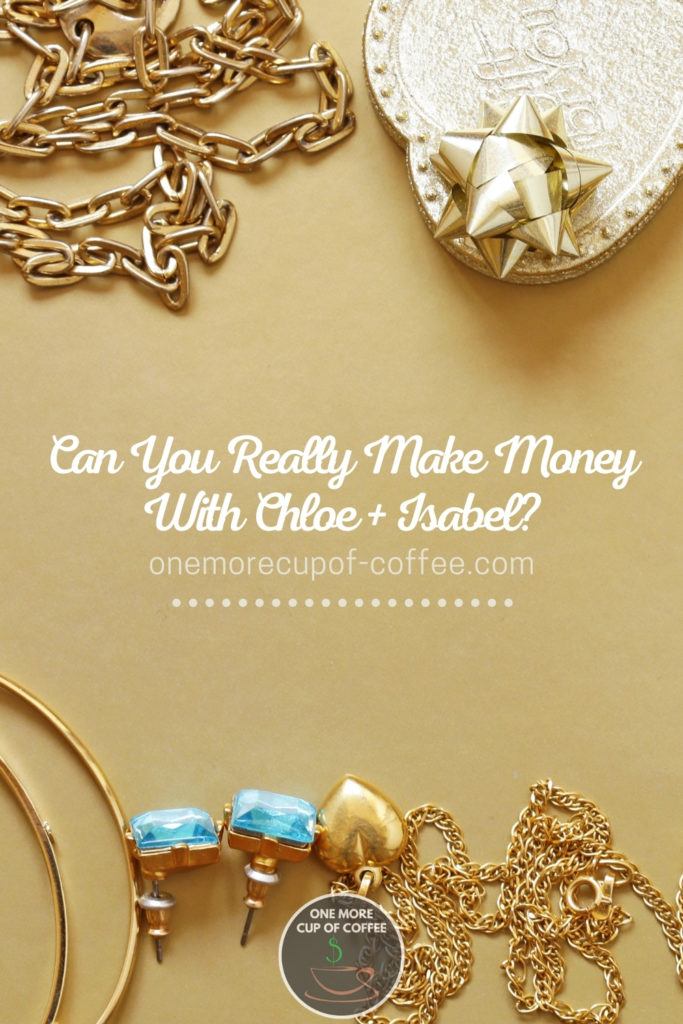 Chloe + Isabel Review
Company Name: Chloe + Isabel
Costs: $179
Rating: 41/100
Do I Recommend Chloe + Isabel?
Chloe + Isabel has some unusual advantages and disadvantages as an income opportunity. But overall, choosing to make money with Chloe + Isabel is a viable option and could work well for anybody passionate about jewelry.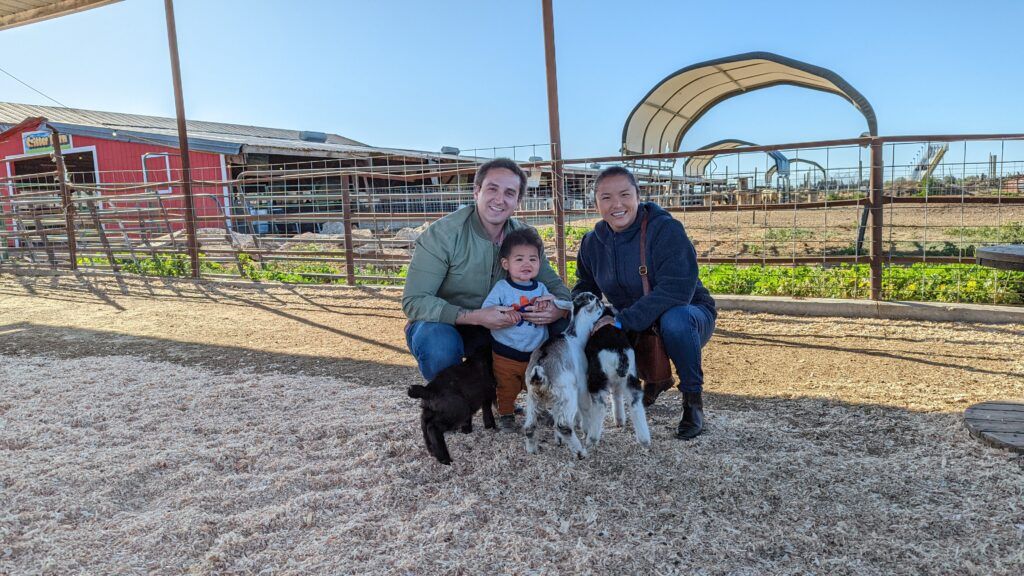 Are You Ready To Work Your Ass Off to Earn Your Lifestyle?
Are you tired of the daily grind? With a laptop and an internet connection I built a small website to generate income, and my life completely changed. Let me show you exactly how I've been doing it for more than 13 years.
Even with that, I don't entirely recommend the company. For one thing, they lack transparency. Likewise, you're locked into a single brand, which will always limit your long-term sustainability and choices. In contrast, you could promote similar products through affiliate marketing and would have much more power and control as a result.
What Products Does Chloe + Isabel Sell?
Chloe + Isabel is one of many different work at home companies that sells jewelry. Other examples include Touchstone Crystal, Sabika, and Paparazzi, not to mention the various companies like Avon that have jewelry as one of their many product options. In fact, jewelry, skincare, and healthcare tend to be the most popular options for this type of company.
But, jewelry is a common product for a reason – it sells. After all, people don't buy one piece of jewelry and that's it. Instead, they keep adding to their collection and expanding it over time. For many women, jewelry is also a piece of luxury and a way to make them feel good about themselves. This is why jewelry continues to sell, even when people are strapped for cash.
Visually, the jewelry from Chloe + Isabel is appealing and it is also a little unusual.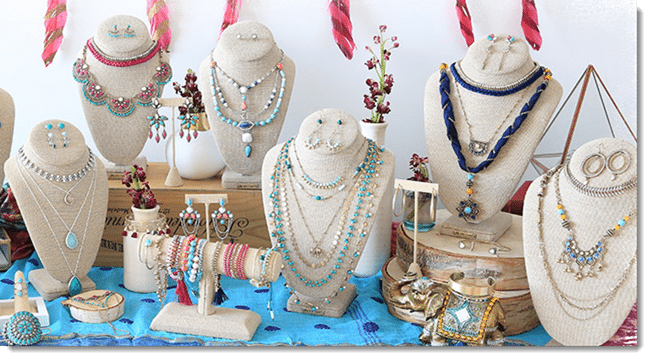 It is primary costume jewelry, so the emphasis is on making things that look pretty and are good quality, without costing an excessive amount of money. There is also a selection of different products and styles to choose from, which helps to attract a wide audience.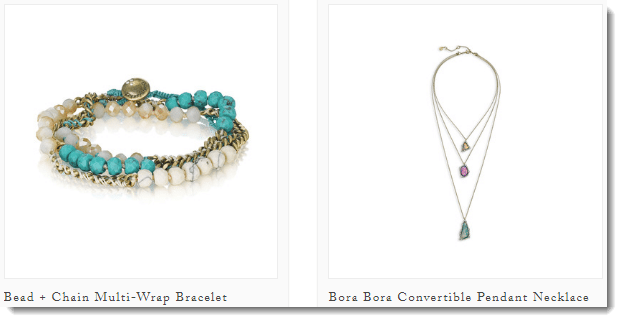 The specific jewelry provided is likely to vary from one season to the next. Likewise, various items will stop being sold and new ones will be added as time goes on. This helps to create demand, making people more willing to buy when they see a product, rather than waiting and deciding later.
The approach also allows the company to respond to fashion trends and new products can be a way to attract more customers or to get previous customers interested once again. In contrast, if the product selection were static, you might find that people stop buying after a while because they've already got everything they wanted.
The jewelry is also nickel-free and comes with a lifetime warranty, which is both key selling points.
Because this is jewelry, opinions about the styles are likely to vary. So, some people will love the options and others probably won't. But, there is enough selection to make this a viable business opportunity.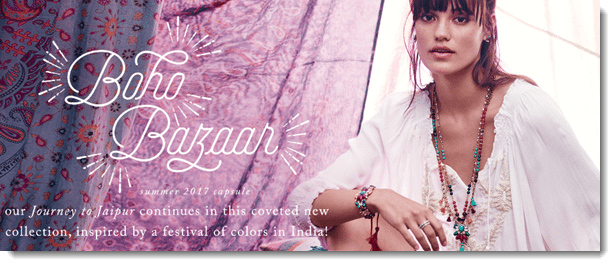 Price-wise, the products vary. They're not exceptionally cheap but they're not unusually expensive either. For example, you might be paying somewhere around $50 to $100 for a necklace, depending on the product. There are cheaper items too and some start at around $25.
There aren't many objective reviews out there about the products themselves, with most people just focusing on the visual appearance of the items. I did find some reviews suggesting that the products don't last long. This is a significant issue, although it is encouraging that the company replaces items without issue.

That being said, there aren't many complaints about quality online. If the quality were horrible, there would have been many more negative reviews. As a result, the products seem to be decent for the price tag. Likewise, other people do seem to love the products.
The end result is that Chloe + Isabel is simply another way to make money selling jewelry. The products aren't especially radical and the prices are fairly average but there is still the potential for sales. If nothing else, jewelry continues to be popular and Chloe + Isabel has a decent selection of products and appealing overall style. So, with the right audience, making sales wouldn't be too difficult.
Is Chloe + Isabel A Good Business Opportunity?
The basic idea of Chloe + Isabel is straightforward – you're making money by selling jewelry. To do so, you're getting people to put in orders through the company. So, there's no need to buy the products and then try to resell them. Instead, any items you buy would be for your own use or to show off to potential customers.
The basic commission rate varies from 25% to 40% and there is also the chance to earn money from your team. From that perspective, Chloe + Isabel mostly looks like yet another jewelry MLM. While that is true, there are also some things about the company that make it a little bit different.
Interesting Features And Approaches
The first unusual thing about Chloe + Isabel is that you cannot just join. Instead, you have to go through an interview process, which includes a background check. This is extremely unusual and the only time I've seen something similar is with CAbi.

The goal seems to be controlling the quality of distributors (or merchandisers, to use the terms from Chloe + Isabel) and to prevent oversaturation. By doing so, the company can promote a better overall image.
That aspect is great for selling products, as it should mean fewer distributors to compete against. But, on the flip side, it would make recruitment more difficult, as some people you want to recruit may not even be able to join.
This level of control also means there are specific restrictions on distributors. For example, you aren't allowed to sell jewelry (or similar products) from any other company while promoting Chloe + Isabel. Likewise, you can't sell the physical pieces you own, such as at a trunk show or online. The requirements aren't extremely unusual but the nature of the company suggests that you would get kicked out quickly for not following them.
Chloe + Isabel is also party-based, like many other jewelry companies. This means that you're selling jewelry out of people's homes – although Chloe + Isabel refers to this as a Pop-up Shop. The idea is very common and can be a good way to drive sales. After all, people are more likely to buy something if they can see it physically first.

The unusual part is that Chloe + Isabel doesn't seem to force people to use these events. Some other companies make it difficult, if not impossible, for distributors to make any sales outside of the party. In contrast, Chloe + Isabel lets people choose which methods they use.
This is appealing for anybody who would struggle with the party format and makes it easier to promote the products to people in a different part of the country.
Requirements are also less significant with the company than with most others. For example, distributors only have to make one sale in their first six months, rather than having to make multiple every month. There also doesn't seem to be monthly purchase requirements. Those elements would make ongoing costs low.
Now, you do have to buy a $175 starter kit to join, which is a significant initial outlay. Still, this may be appealing for anybody that likes the products, as you're basically buying a collection of jewelry, along with business materials.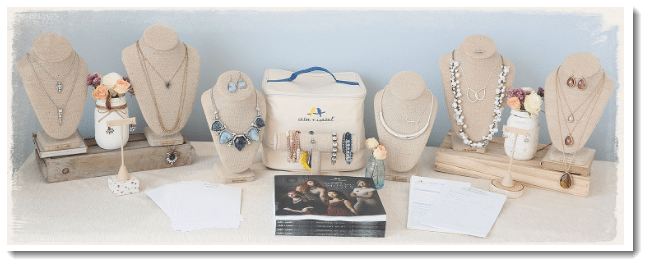 One final area that I want to mention is transparency. Some companies tell you exactly what you need to do to make money, while others don't make that information clear. Chloe + Isabel is one of the latter examples and doesn't even offer their compensation plan anywhere on their site.
For that matter, it takes research to even determine whether distributors have to buy the products and then resell them – or whether they are simply getting customers to order. This approach always frustrates me. Knowing the various requirements before you commit to anything doesn't seem like too much to ask.
Of course, the company would provide all that information during their interview process and you could ask distributors directly. But, it's often better to be able to learn yourself, rather than having to ask somebody who is likely to be biased.
The Compensation Plan
So far, Chloe + Isabel looks fairly decent, despite the lack of transparency. But, there isn't all that much information on exactly how you earn money. For example, some people state that there isn't a strong emphasis on recruitment and that you focus on sales instead. This may be a key reason for the interview process.

A focus on sales rather than recruitment would work better for many people and it is an appealing factor. However, there is still a team-based component and the limited information available makes it hard to know just how significant this is.
For example, the Merchandiser Terms & Conditions talks about various ranks within the company. The rank structure is common across MLMs, with the idea that higher ranks give you the chance to earn more money. In particular, the more your rank increases, the greater income you can earn from people in your team. With that in mind, there must still be a significant team-building component, even if it isn't focused on in their marketing.
Making Money
Without knowing the specifics of the compensation plan, it's hard to be confident about how much income you could make. But, for any MLM, a good general rule is that you can make some money just by selling the products. That may be enough if you want a little extra income for spending or if you're interested in offsetting the cost of the jewelry that you buy for yourself.
In contrast, if you want to earn a sustainable income, you'll probably need to get involved in the team element. Doing so includes recruiting other people and supporting them along the way.
Both sales and recruitment are achievable, especially if you have a varied social network. What's more, the products from Chloe + Isabel are appealing and the company seems to have a few sales requirements. So, there is potential, especially if you're good at selling to other people.
But, if you are passionate about jewelry, why limit yourself to one company? After all, there is no shortage of options out there.
Can You Generate Reliable Income With Chloe + Isabel?
The Chloe + Isabel Review
With a decent product selection and low requirements, trying to make money with Chloe + Isabel is a viable idea, for some people. Still, you're limited to a single company, one that isn't fond of being transparent. That aspect alone is a reason to hesitate.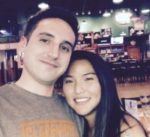 MLM Critic & Author: Nathaniell
What's up ladies and dudes! Great to finally meet you, and I hope you enjoyed this post. I have to be honest though. I'm not a big fan of MLM. Tried it. Hated it.
Affiliate marketing is cheaper, faster, and easier. See for yourself and join millions of other successful affiliates generating income from their blogs!
No inventory. No fees. No recruiting. 3 BILLION potential buyers online.
Reader Interactions