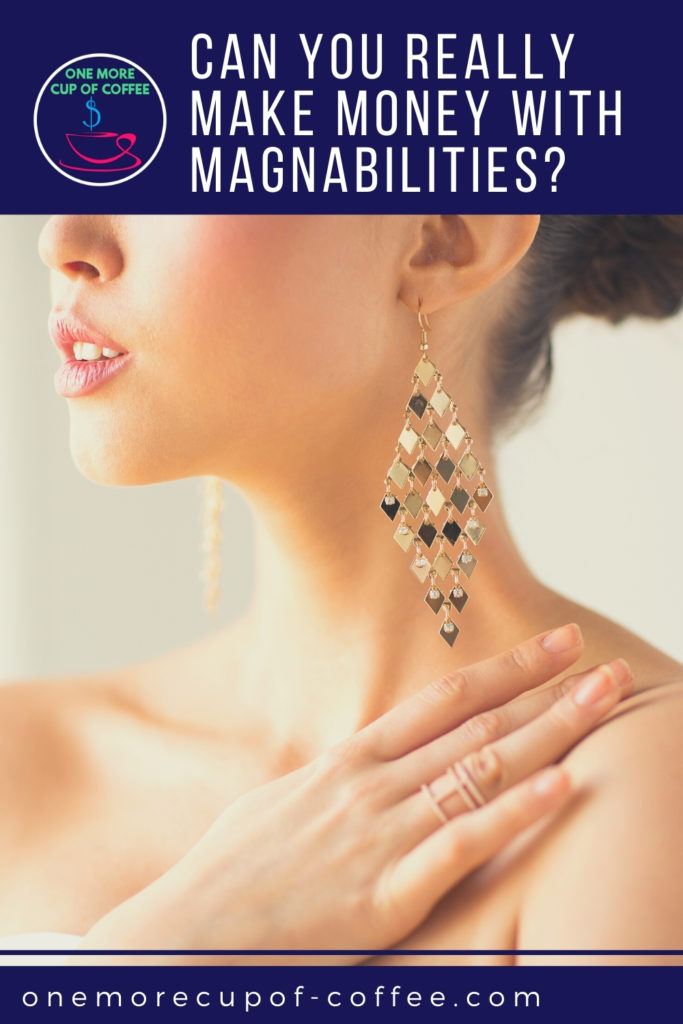 Magnabilities is a jewelry MLM, but it doesn't follow the same styles as most other jewelry companies out there. Instead, Magnabilities focuses on creating jewelry that can be customized. Customers can choose their base jewelry, insert, and necklace to create something completely unique.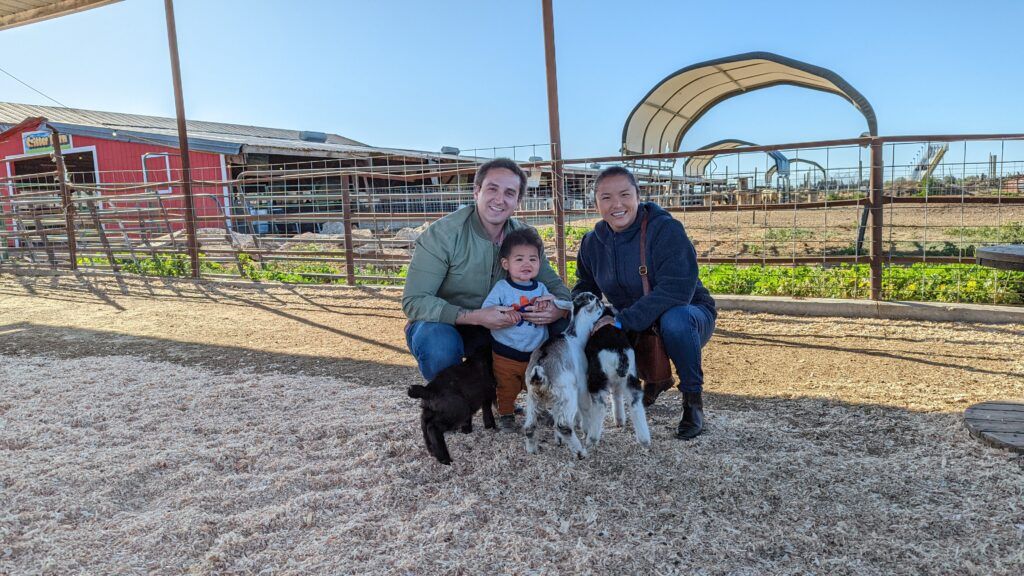 Are You Ready To Work Your Ass Off to Earn Your Lifestyle?
Are you tired of the daily grind? With a laptop and an internet connection I built a small website to generate income, and my life completely changed. Let me show you exactly how I've been doing it for more than 13 years.
This is a powerful idea. While jewelry isn't a consumable product (except when it breaks) it is always in demand. After all, different pieces of jewelry suit different outfits and occasions. Jewelry tends to be a type of luxury or treat. It's something that women (and men!) choose to make themselves feel good.
There are already countless jewelry companies on the market. While each tends to have its own approaches and product lines differ, there still many similarities between them. Offering a less common approach to jewelry, as Magnabilities does, could be a way to take advantage of the demand for jewelry, while also having an edge over the competition.
Two Ways To Make Money With Magnabilities
Magnabilities may have its own jewelry approach, but it still follows the conventional MLM model. This means that you can make money by just selling the products or by working on team development as well.
The commission structure means that the greatest income potential comes from developing a team, but is the approach good enough to earn a sustainable income from the company? I talk about that very question at the end of this post.
Make Money From Product Sales
Magnabilities is a jewelry company – but it is also unusual. Instead of selling regular pieces of jewelry (such as those from Sabika or Stella & Dot), Magnabilities focuses on the idea of customizable jewelry. Like other companies, there are various styles to choose from, with the specific pieces changing over time.
With some of the items, customers take a base piece of jewelry and then modify it with an insert to create something completely unique. There is a range of versions to choose from ranging from the simple to the complex. With the simple ones, the emphasis ends up mostly being on the images you choose. On the other hand, more complex pieces have interesting visual styles.

The size for the insert varies. You can have a 1-inch, 1/2-inch, or 1/4-inch. The size influences the type of product and design. For example, there are ponytail holders and rings that can hold a 1/2-inch insert.
The cool thing is that these aren't conventional lockets, where you insert an image yourself. Instead, you can design the image using the company's website. They use an example of a young boy to show what you can do. Options include adding text and images, along with changing the background color.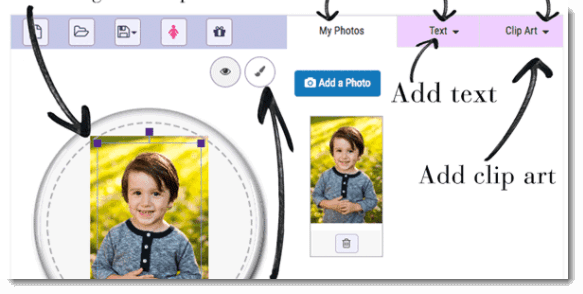 There are limitations. You can't use anything that is under copyright unless you have written permission. So, the idea is great for family keepsakes and the like – but perhaps not for anyone who likes pop culture items.
Even with the limitations, the idea is fun. I haven't seen many companies offer something similar and the designer from Magnabilities seems to be easy to use.
You can also choose a pattern rather than an image and you can change many aspects of that pattern too. This provides another way to make something completely unique.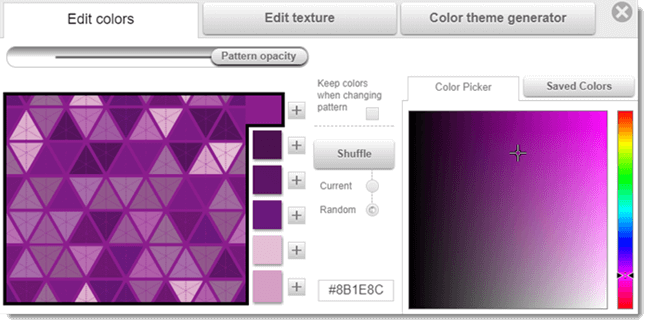 The inserts are also items you buy individually. They are magnetic (hence the company's name), so you could have one piece of jewelry and swap out the inserts over time. Most of the products are also reasonably priced, so they would appeal to a wide audience.
On a side note, there is a virtual fitting room as well. This allows customers to combine various aspects (like jewelry and inserts) to see what they look like together.
Magnabilities also has a charm component, so you can make charm pendants. There are surprisingly few pieces of jewelry for this area and no charm bracelets at all. Still, it's another cool angle to consider, especially as the charms could be used on most types of jewelry.

Having multiple product types is always a good thing when you're trying to make money. You're able to offer customers more options and the products will appeal to a wider audience as a result. In fact, some of the pieces can even be engraved, which makes them more flexible still.
There are also some more conventional items, such as various pendants and seasonal pieces.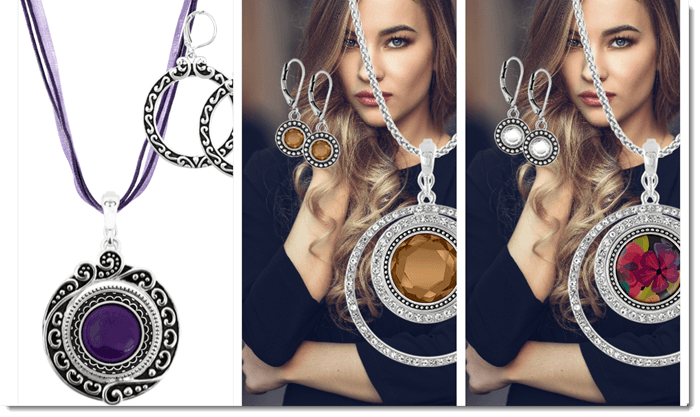 These don't offer the same ability to customize. Instead, they are simply pieces that people can buy as-is. Even with these, the styles are unusual. This aspect alone may make them appealing.
Finally, there are various related items, such as clasps, necklace extenders, satin ribbon necklaces, and chain necklaces.
The prices tend to be reasonable, for the most part. The one limitation is that customers are buying multiple components (the base jewelry and an insert, at the very least). Those prices could add up fast.
Even so, the combination of price and uniqueness should make Magnabilities a good company to promote. The products are appealing enough to sell and people might often buy them as gifts.
As with similar companies, reviews of the jewelry itself are difficult to find. From the reviews I could source, some people seem to love the items, while others aren't impressed with the quality.


There isn't enough information to know how the jewelry truly stacks up. Perhaps the positive reviews come from distributors or from people who had low expectations initially. Perhaps the people with issues simply got unlucky. Plus, every company out there will have some positive and some negative reviews.
I honestly can't say whether the jewelry is any good, that's something you'd need to try out for yourself. You should be doing that anyway. If you're going to make money from any company, it's important that you like the products yourself or at least understand them. If you don't, it will be much more difficult to make sales.
Is Magnabilities A Good Business Opportunity?
From the product perspective, Magnabilities sounds like a winner. You have affordable items that are somewhat unusual and can be customized. You're also promoting jewelry, which is incredibly popular and easy to sell.
Of course, that's only part of the story.
To get started with Magnabilities, you need to buy a starter kit. This costs $50. The kit does offer some products, along with marketing tools, so you're getting value for the money you spend.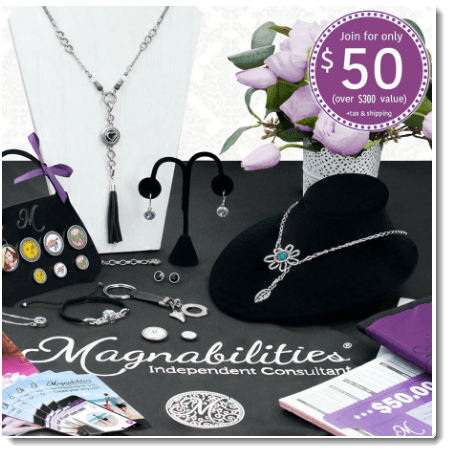 Members earn a 30% commission on sales. There's an additional 10% available for hitting sales targets, but the details on these targets are not available. This commission rate is pretty good, especially if you're starting out at 30%, as the marketing suggests.
The nature of the jewelry means that you don't need to buy and resell products either. This minimizes your risk and allows you to focus on sales.
Make Money Building A Team
Of course, this is just the beginning. Magnabilities is an MLM and recruitment is a key component of their system. Distributors can earn up to 10% extra commission from the overrides of their team, along with up to 4% at the organizational level.
Those numbers may not seem like much but they can be significant.
The idea is to grow a decent team. For example, if you had a dozen people under you and were earning even 5% from their activity, the income would start to add up. Imagine what it looks like if those people recruited others and if everyone recruited was making sales.
This is where MLM starts to sound amazing. And honestly, yes, if you can grow a large enough team, the potential exists. But, this is true for any MLM, not just Magnabilities. For that matter, the rates that Magnabilities highlights are fairly average for the industry.
A related consideration is the rank system. Magnabilities offers 12 total ranks, split into four categories.
Consultant Ranks: Consultant, Bronze, Silver, Gold
Manager Ranks: Bronze, Silver, Gold
Mentor Ranks: Bronze, Silver, Gold, Platinum, Diamond
As is always the case, the income you earn increases through the ranks, as does the requirements. The image below shows some of the early ranks, along with what you can expect.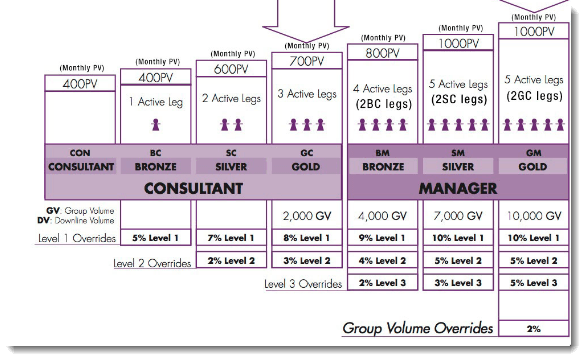 In reality, most people won't get this far. Building and managing a team requires skills and connections – ones that many members won't have. Instead, people tend to get stuck in the early ranks with relatively small teams.
You could still make money at those levels, just not a decent amount.
As a general rule, MLMs work well for side income but not as a full-time approach. There is simply too much work for most people and the chances of success are too low.
While there are no sales requirements to stay active as a distributor, Magnabilities does require members to hit 400 PV to receive their bonuses each month. This is roughly $250 per month, which is a pretty steep requirement.
Training
One issue is training. Magnabilities suggest that there is some training available but it's not clear how much. Most MLMs only offer basic training and certainly don't go into the complexities that you need to know.
Additionally, most of the training you do get will come from the person that recruited you. If they're powerful as a distributor, this training may be very helpful. But, if they're not, you might learn relatively little.
Magnabilities does suggest that there are training events. Most companies offer something similar but the events are things that you pay for, which isn't a great start. They often end up being more focused on hype and enthusiasm than training techniques that you can apply.
If you're still interested in Magnabilities, I recommend talking to the person who wants to recruit you in-depth. You need to know that they'll be able to train and support you while you learn the ropes.
Ongoing Costs
On paper, Magnabilities has few ongoing costs. But, there are hidden expenses that you might not expect.
For example, running a party can have financial costs. You might need to provide drinks and nibbles. Many distributors run games where they offer prizes. This helps keep people engaged but you're the one that has to pay for any prizes.
These costs aren't large. But, they add up. There's also no guarantee that a given party will make money. You might invest your time and money to find that hardly anyone makes a purchase.
Distributors often find that the more individual products they have on hand, the more sales they make. Customers like holding the items and trying them on, before deciding whether to buy.
This means you need to maintain a collection of base jewelry items to showcase, along with some inserts that you have made. The starter kit from the company is a good place to begin, but you'll want to grow that over time. This adds to your costs and can lower your profit margin.
Can You Generate Reliable Income With Magnabilities?
The Magnabilities Review
MLMs do work. The model isn't amazing, far from it, but you can make a reliable income with them if you put the work and plan in. Magnabilities actually has more potential in this area than many other MLMs. After all, the company has unusual products and a decent enough compensation plan.
Just be aware that the process isn't going to be easy. The real network marketing success stories come from people who have built large teams. To do so, you need to be good at sales and recruitment.
You're not going to be able to get enough sales or new recruits by just relying on friends and family. Doing so is also counterproductive, as anyone you recruit may have a similar social circle and can end up being your competitor. You must expand your audience over time.
You also need to hit the sales requirement each month if you want to build a team. At $250, this is pretty high, especially when you're just getting started. This is something to consider when you're planning. A monthly requirement is a significant challenge, as life can often be unpredictable.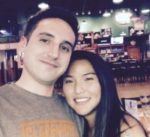 MLM Critic & Author: Nathaniell
What's up ladies and dudes! Great to finally meet you, and I hope you enjoyed this post. I have to be honest though. I'm not a big fan of MLM. Tried it. Hated it.
Affiliate marketing is cheaper, faster, and easier. See for yourself and join millions of other successful affiliates generating income from their blogs!
No inventory. No fees. No recruiting. 3 BILLION potential buyers online.
Reader Interactions