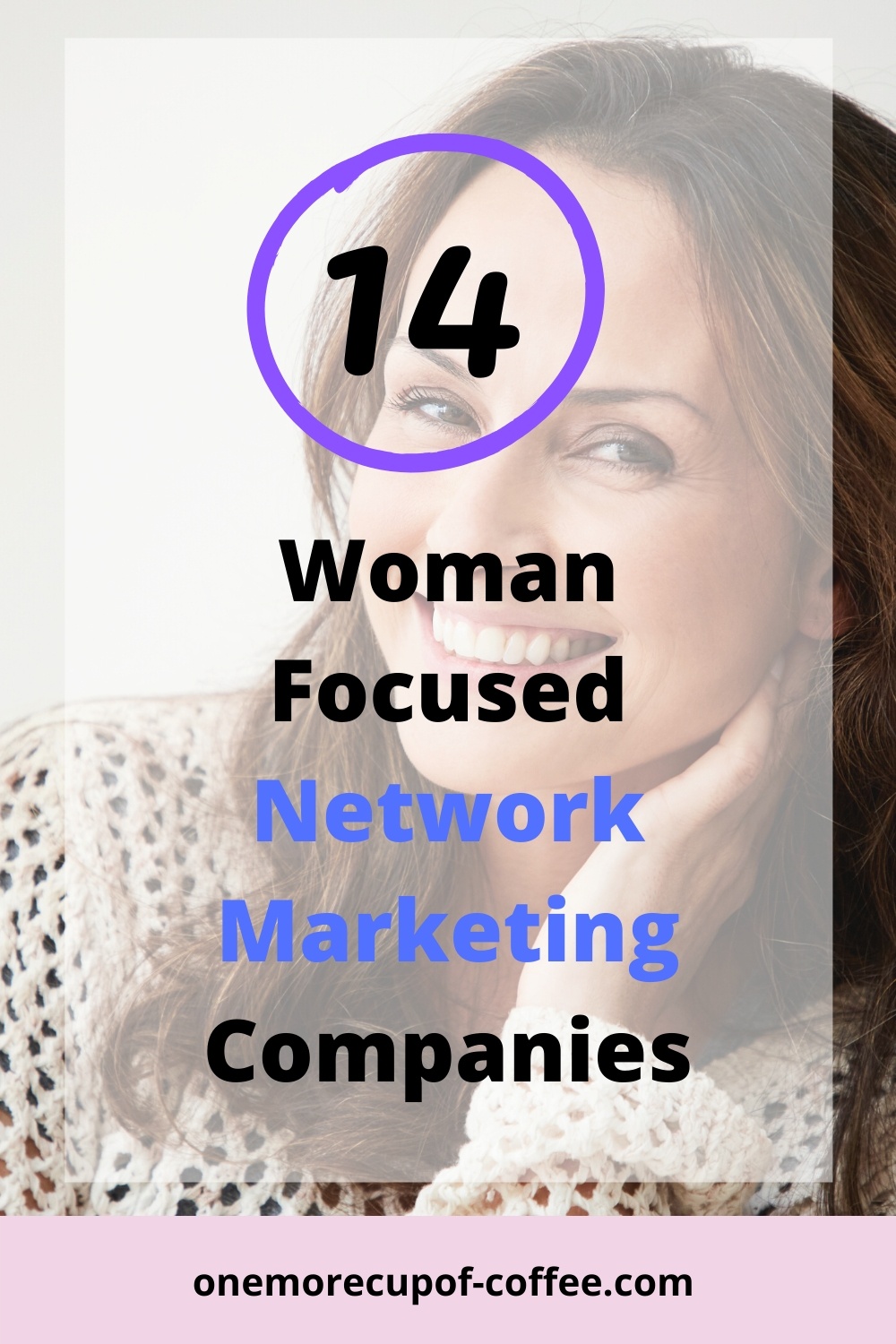 In my opinion, most network marketing companies are focused on on women to some degree. They are all methods of making money from home and often rely on social interaction, along with flexible schedules. This makes them a perfect fit for stay-at-home moms and anyone who only works part-time.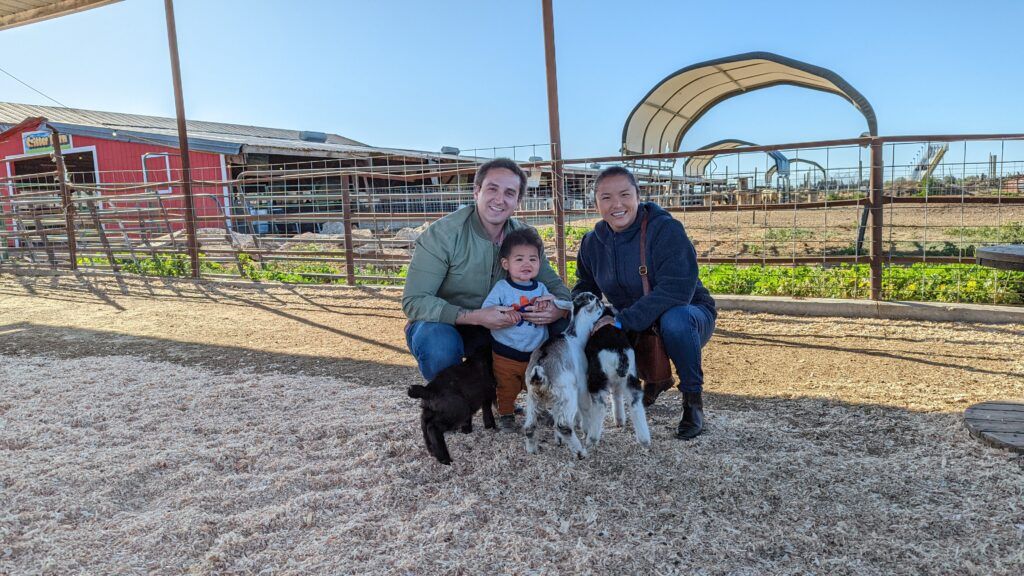 Are You Ready To Work Your Ass Off to Earn Your Lifestyle?
Are you tired of the daily grind? With a laptop and an internet connection I built a small website to generate income, and my life completely changed. Let me show you exactly how I've been doing it for more than 13 years.
You may also notice that the product types are strongly aligned with women and families. For example, there are many different jewelry, clothing, cosmetic and skincare companies, not to mention all of the health and weight loss options. You can click on those links to see detailed lists about each of those styles. I remember a manly meat and bbq MLM from a few years back, but it didn't last long.
For this list, I'm focusing on companies that exclusively look to women to purchase their products. Though men could sell these as well, it's pretty obvious that a woman will do a better job of selling. Some of these companies promote obvious products like cosmetics, while others look to women empowerment, or even self defense.
I'm not a distributor for any of these. In fact, I think some of the companies are pretty silly. I don't think selling soap is a particularly fun idea. However, everyone is different, and your interests will certainly be different from mine! LOL
My goal is simply to highlight this section of companies as I go through all the categories of network marketing companies you could possibly join.
Before you choose, please do your homework. Companies will often try to make themselves sound amazing, even if they're not. Much of direct sales relies on distributors leveraging their personal relationships to make sales (build a website here and stop leveraging your network to make sales). It's very easy to get excited about press-on nails or yoga pants when you are making a commission on the sale. Test the products. Make sure you actually like them.
Remember: Being successful in an MLM is hard work. Many people try and fail. It's very easy to get caught up in autoship costs, membership costs, and inventory costs.
If your "opportunity" is costing you $200 per month and you're only making $100 per month, that's operating at a loss! In some cases, that's exactly how the MLM is designed, allowing members at the top to benefit, and members at the bottom to buy things they don't really want.
Aside from those caveats, check out this extensive list of woman-focused network marketing companies and see if one fits your personal business goals.

Network Marketing Companies For Women
MakeUp Eraser
Damsel in Defense
Perfectly Posh
Nspire Network
Pure Romance
Jamberry
Color Street
Lilla Rose
Thirty-One (Gifts)
Scentsy
JewelScent
PartyLite
Avon
Initials Inc.
1. MakeUp Eraser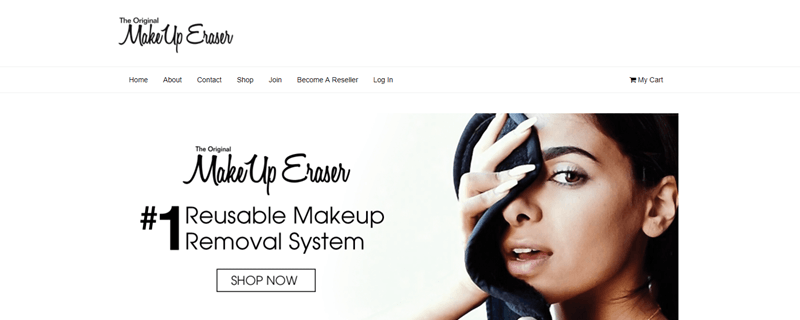 Focus: The Makeup Eraser and a few related products
Minimum Cost: Free (if you don't want team commissions) or $50 (for a starter kit and team commissions)
Product Overview: MakeUp Eraser focuses on one main product, called The Original MakeUp Eraser. This is basically a cloth that's designed to help people remove their makeup naturally, without the need for chemicals or rubbing.
When I originally reviewed the opportunity, they just had two products for sale. They've expanded their range since then, offering various different colors and sizes, along with related items. There is also a Cellu-cup on the site (designed to reduce cellulite, apparently) and AmphiLash (mascara).
The MakeUp Eraser itself has received rave reviews and a large amount of hype, especially when it was first released. It's also easy to see how it could be popular. Many reviews are positive but there are a decent number of negative reviews too. There are also similar products on the market with the same features and claims.
There is also the sales perspective to consider. Even if MakeUp Eraser does everything it claims to – you're promoting a non-consumable product. Customers might buy spares for themselves and gifts for others but you're not likely to see consistent sales from the same people month after month.
It's normally best to choose a company with a consumable product or one with a large product range. Both approaches help ensure you get regular sales.
Commission Quick View: MakeUp Eraser initially used a buy and resell model. Your income was the difference between the wholesale price and how much you sold the items for. They appear to have changed the model now, although details are scarce.
Under the current model, distributors earn between 20% and 40% commission on sales. Sales seem to be made mostly through a replicated website, although you can purchase at a discount as well.
The commission plan seems to be much shorter. There are basically three starter levels: Brand Affiliate, Senior Brand Affiliate and Brand Representative. The first is free to join but you act as an affiliate only. You need to join at the second level ($50) to recruit others. Joining at the final level ($149 + $50) gives you full access to the compensation plan.
The later levels do let you earn from a team but there are no details about how this works. This lack of transparency isn't encouraging. The previous compensation plan and the current wording do imply that this is a limited MLM. You're probably just looking at a few generations (at best). Limited MLMs aren't necessarily a problem but many of them have lower income potential.
Final Thoughts: MakeUp Eraser might have some potential for the right audience. But, you'd want to learn more about the compensation plan first.
2. Damsel in Defense

Focus: Self defense products
Minimum Cost: $149 (for a starter kit, which contains some of the products)
Product Overview: Damsel in Defense is all about empowering women. The product line includes various self defense products, including stun guns, pepper sprays, concealed ways to carry the items, security and educational tools. The idea is unusual and there is considerable hype surrounding the company.
Pricing varies dramatically due to the range of products. For example, the Get a Grip Stun Gun costs $70, while the Travel Size Sassy Spray (a holder for pepper spray) is $15.
Similar products can be purchased elsewhere, of course. But, Damsel in Defense offers women a chance to learn and support one another, while buying all the items they need in one place.
Despite this, there are key limitations. One problem is the stun guns. There are various state-specific restrictions on where these can be purchased. Reviews are also mixed. Some people love the products, while others say that they're low quality.
The focus is also worth considering. Helping women defend themselves is a noble goal and these products could help do just that. But, there is a degree of fear involved. Reps have mentioned that they are discouraged from relying on fear. Even so, you need to convince people that self defense is necessary. With so many companies and products out there, why focus on this one?
Most of the products aren't consumable either. Once customers have purchased a basic selection from Damsel in Defense, there is little incentive for repeat purchases.
Commission Quick View: Damsel in Defense is very clear about the compensation plan, which is always a nice change. Commission rates start off at 25%. You can reach 30% by hitting $1,000 in lifetime sales.
The commission from sales doesn't increase after this point. Instead, you start to earn from your team. For example, the next rank in the plan gives you 4% income from the sales of people you directly recruit. The level after that offers 4% from your recruits and 3% from their recruits.
There are various requirements for these goals. The most significant one is personal volume. The first team rank requires $150 in sales each month. The next ranks all require $500 in monthly sales. You would need a fairly large audience to hit those goals regularly.
Even so, the plan isn't all bad. It is simpler than many other companies and is easy to understand. Many of the rank requirements are less complex as well, which could help you find success. The requirements are also lower if you don't care about earning from your team. In that case, you just need to hit $150 in volume every three months.
Final Thoughts: If you're passionate about self defense, Damsel in Defense is a viable option. But, if you're just interested in a way to make money, another type of product would be more effective and easier to sell.
3. Perfectly Posh

Focus: Pamper products
Minimum Cost: $99 (for a starter kit that includes products)
Product Overview: Perfectly Posh promotes a range of luxury items that fall into bath, body, face & lips, hair and hands & feet categories. The items tend to be more expensive than what you'd find in local store. But, they are unusual and more interesting as well.
One example is their foaming hand soap, called When in Foam. The flavors are pear, plum and sparkling strawberry. The soap is meant to stop your hands drying out as well. But, it costs $15 for an 8.5 fl oz bottle.
They're also famous for their soaps, to the extent that I tried them out for myself. The ones I tried were decent enough but not worth the price tag, in my opinion. Some customers may still pay the prices, of course. Many people are even passionate about the soaps and the other items. Still, expensive products tend to be hard to sell, even if they are worth their price.
On the plus side, the products are consumable and they're in a popular field. Many people will spend a little more on luxury items. While the prices are higher than the industry average, they're still low enough that people would buy the products as a treat for themselves or as a gift. This means the sales potential exists, especially for the right audience.
Commission Quick View: Distributors for Perfectly Posh earn 20% to 25% commission on sales. That's not amazing but it's not horrible either. But, most of the items are under $20, so you wouldn't earn that much per individual sale.
The company uses a unilevel plan to let you earn from your team. This is the easiest approach to understand and optimize, which is always good.
As part of the plan, you progress through various ranks. Each new rank opens up more potential to earn from your team. You can hit the second rank with $1,000 in lifetime sales, which opens up the 25% commission tier. After this point, you need to hit various other requirements.
The requirements are simple enough to understand but they are high. The biggest one is sales. To earn from your team, you need to make $500 in product sales every single month and have one active distributor. That's an incredibly high sales requirement. And remember, you're promoting products that are normally less than $20. You would have to sell a lot of products to hit those goals.
Final Thoughts: My original review of Perfectly Posh generated many angry comments and it's clear that the company has plenty of passionate followers. I stand by my original view that you can earn money through the company but it probably won't be a large amount.
If nothing else, make sure you consider the competition and the requirements seriously. The $500 in sales per month is a particularly concerning requirement. Few people would be able to hit those levels consistently.
4. Nspire Network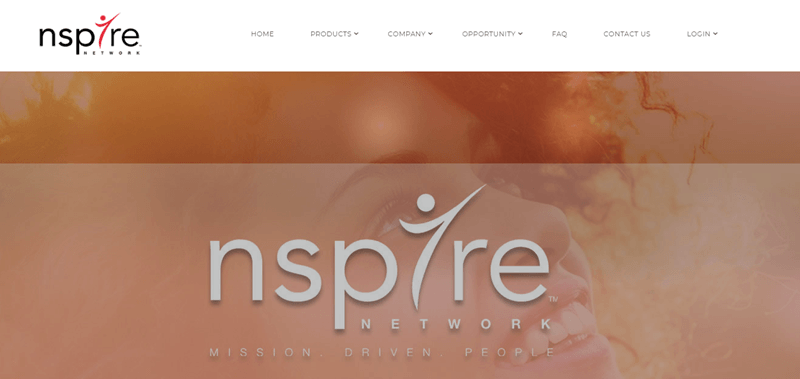 Focus: Sanitary napkins
Minimum Cost: $99 (for the smallest bulk pack of products)
Product Overview: Nspire Network's main products are sanitary napkins. They offer some supplements as well, including some for male and female sexual enhancement. But, these mostly seem like a way to broaden the product range.
There are four types of sanitary napkin on offer: Day Use (10 per pack), Night Use (8 per pack), Overnight Use (7 per pack) and Panty Liner (30 per pack). They all cost $5 per pack. There are various bulk packs available too, ranging from $99 to $499. Those offer combinations of the products at a discount.
There are clear advantages and disadvantages to the products that Nspire Network offers. One problem is that they're more expensive than what you find in stores (although, not dramatically so). Customers might also find that ordering through a distributor is embarrassing or simply more work than they want.
You also have a limited audience, much more so than most other companies. The low price per item means you'd need a large customer base to earn consistently.
Still, people who do use sanitary napkins need them regularly. Most companies in this field don't focus on quality or on the experience of the users. So, there are some interesting selling points. All-in-all, it's a pretty good product choice as long as your customer base is large enough.
Commission Quick View: Distributors get a replicated website from the company and earn up to 40% commission on all orders made through this. The main way to learn less than 40% is if your customers get a discount.
The team system operates through a binary plan, where you're building a left and right team. As with other binary plans, your income comes from how these perform compared to one another. There are also various bonuses from people on your team. Some of these follow a binary plan, others follow a unilevel approach.
There are two sets of qualifications to earn from your team. The first is to get 100 Customer Volume from your website each month. Alternatively, you can have your own order of 35 Personal Volume and have two Personally Enrolled Distributors (one on your left team, one on your right team) that have done so as well.
Annoyingly, distributors need 35 CV each week to earn anything, even if they're not building a team.
Final Thoughts: The product selection is interesting and could generate sales. The amount per sale is decent as well. But, you might still struggle if you're just selling the sanitary napkins. After all, 40% commission on a $5 sale isn't all that much.
5. Pure Romance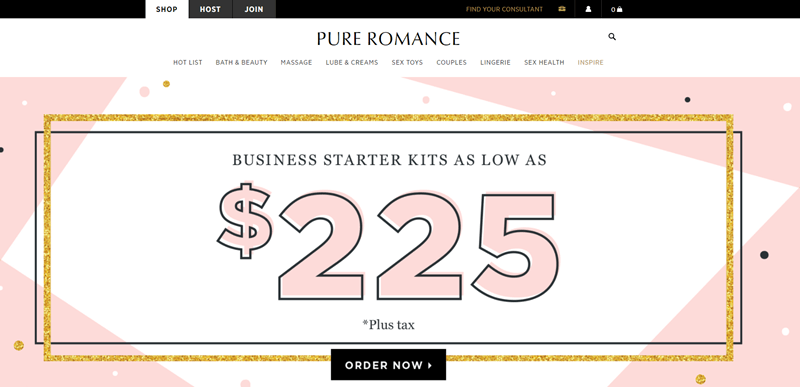 Focus: Sex toys
Minimum Cost: $225 (for a starter kit)
Product Overview: Pure Romance actually sells a range of products, including books, bath and body products, lingerie and massage oils. But, their largest focus is on sex toys, in many different styles. Some of the products are for couples or for men but the emphasis is primarily on females.
The product choice is interesting. It has some major advantages and disadvantages.
Many women are uncomfortable buying sex toys from stores and shopping online can be confusing. Pure Romance offers an alternative approach that may be appealing. It also helps to promote female sexuality and teach important concepts. That idea is important and can be powerful.
But, female sexuality remains a taboo idea in many circles. Many women aren't comfortable discussing it in the first place, especially not in a roomful of strangers. This is why reviews of Pure Romance parties are so mixed. There are some related items on sale as well and customers could buy these instead. Even so, the sales and party focus remain focused on the sexuality field.
There is no simple answer. But, it's important to seriously consider your audience. If nothing else, try asking around before you get involved and find out whether people would actually be interested.
It's also worth noting that sex toys are easy to buy. Many websites sell them. Those are likely to have lower prices than Pure Romance offers. This means you will face considerable competition.
Commission Quick View: Pure Romance is a purchase first company, which is unusual for the products they offer. You buy the products at a discount (anywhere from 40% to 60%) and then resell them.
Purchase first is challenging at the best of times and it is even worse here. You need to predict what people are going to buy. But, Pure Romance has a huge product range and knowing what people will want is tough. You could potentially get people to tell you what they will order first but that gets messy fast.
If you can make this work, then the other aspect is team sales. As always, you progress up through ranks. The higher ranks give you larger discounts, along with bonuses and the chance to earn from your team. The percentages are decent, going up to 6% from your recruits at the highest levels.
But, Pure Romance does require certain numbers of active consultants in your downline. That can get tricky, especially as some consultants won't stick around.
Regardless of where you end up, consultants need to make $200 in sales every two months to remain active.
You can also earn from website sales. Pure Romance is pretty impressive in this area. You get a base rate of 30% on sales that are $39.99 or under and 40% on ones that are above this level. That's better than most other MLMs. The idea also gives you the chance to make sales entirely online (i.e., without a party). That's perfect for customers uncomfortable with the idea.
Final Thoughts: Pure Romance is a mixed bag. The website commission is nice but sales in person are much more difficult than they should be. I recommend giving this one a miss – unless you're really passionate about the product range.
6. Jamberry

Focus: Nail wraps
Minimum Cost: $99 (for a starter kit with products)
Product Overview: Jamberry is all about one area – nails. The company is most famous for their nail wraps. These are an alternative to nail polish that are faster to use and produce a better result. They also allow people to have patterns and styles on their nails that they couldn't achieve regularly.
That's the theory anyway. Reviews for Jamberry products are mixed. Many people find them great value for money and very effective. Others think that they're simply frustrating and don't work as advertised.
There are other products too but they're all related to nails as well. As a result, you have a very limited audience – just women who are passionate about their nails. Some of those will like the wraps, while others probably won't.
The wraps do have fun designs, they're reasonably priced and they're consumable. Those factors should all make them easier to sell. But, there is considerable competition. Other companies have similar products and cheap knockoffs are readily available.
Commission Quick View: Jamberry starts off with 30% commission for all sales, regardless of your rank. You can earn up to 10% extra as a bonus for hitting monthly sales goals (but only if you're considered Active within the company). That's a decent commission rate.
To be Active, you need to maintain 200 Personal Retail Volume (PRV) every month. For consultants in the United States, this means $200 of sales per month. That's a high target, especially as the products are inexpensive.
You need to stay Active to earn from your team and to get those sales bonuses. But, you can still earn from sales without being Active.
As for the team aspect, this is another unilevel plan. The team compensation starts low, at just 3% from people you directly recruit. You need to hit the third rank to even earn from your next generation. That being said, the higher ranks get up to 12% from Level 1, 7% from Level 2 and 5% from Level 3. Those rates are higher than many companies that I've seen.
The plan is only three levels deep too and there are relatively few ranks. This makes it simpler than most and success should be easier to achieve. But, as always, the requirements get more difficult as you go along. For example, the required monthly sales increase by $100 for each new rank.
Final Thoughts: There are many good things about Jamberry, including the appeal of the products. But, take their price into consideration. Most of the items are relatively inexpensive. You'd need to sell a large number of them to earn a decent income.
7. Color Street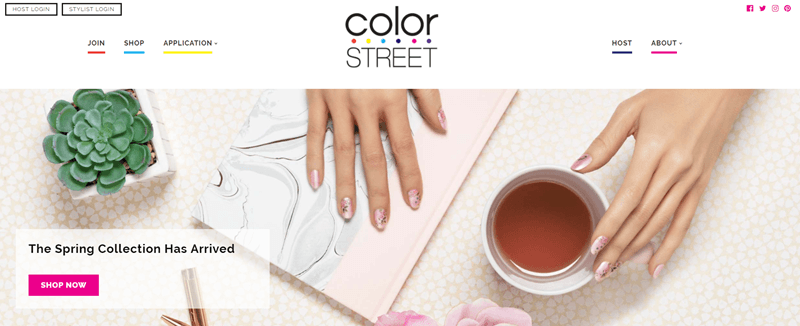 Focus: Nail wraps
Minimum Cost: $129 (for a starter kit)
Product Overview: In many ways, Color Street is simply another version of Jamberry. They are different companies with their own products and complexities – but both focus on the same type of nail polish strips.
One difference is that Color Street is less comprehensive. Jamberry offers hundreds of different patterns and styles at any one time. Color Street often has fewer than 100. Color Street doesn't have related products either, making it more limited.
The nail strips themselves are inexpensive and they would be appealing to the right audience. They tend to get good reviews too, although some customers find them difficult to use. There is plenty of competition – but the strips are less common than conventional nail polish.
Color Street is mostly a smaller and less complex version of Jamberry. But, there are some advantages. For one, there should be fewer distributors to compete against. Many of the wraps are less expensive as well.
One other thing. Color Street doesn't sell the wraps on their site. Customers must go through a distributor. This is frustrating from the customers perspective but it increases the odds that you'll actually get sales.
Commission Quick View: The base commission from Color Street is 25%. That's lower than Jamberry but it's not horrible. You can earn up to 10% extra commission by hitting sales goals, which range from $600 to $2,400 per month.
Sales can be made in person or through a replicated website from the company. In-person sales use the party model. Parties can be time-consuming and often come with costs. But, they give you the chance to show how the products work. That's particularly relevant here, as many of your customers won't have tried nail wraps before.
There's a catch though. Your commission decreases to 15% for anyone who signs up as a preferred customer.
The team aspect of the plan follows the same unilevel approach that is seen time and time again. With Color Street, this starts out at 3% from your first level. You eventually reach 3% from each of the first four levels. Higher ranks offer additional bonuses, along with income based on generations rather than levels.
To earn, you need to be Bonus Qualified. That requires at least $300 Personal Volume in sales every month. That's a tough requirement when most of the products are less than $20. It also seems to apply to all ranks, meaning you need to reach that target even if you just want to make sales.
Final Thoughts: Color Street has some distinct advantages but the qualification requirements are rough. This suggests that the company is only worth trying if you expect to make sales consistently.
8. Lilla Rose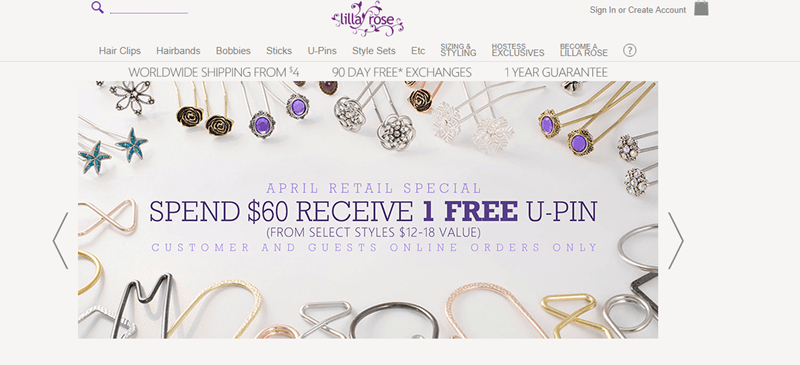 Focus: Hair accessories
Minimum Cost: $49.95 (for a starter kit with products)
Product Overview: Lilla Rose is similar to many other woman-focused companies but they also take their own angle. In particular, they focus on a large range of hair accessories. This includes products like hair clips, bobbies, U-Pins and more.
Hair accessories can be found pretty much anywhere. But, I haven't seen any other direct marketing company focus on them exclusively. The idea is a bold one and it does have merit.
By emphasizing this type of product, Lilla Rose is able to create items and styles that simply aren't seen elsewhere. They also create a one-stop-shop for hair styling. The party-based approach helps here too. Distributors are able to teach customers how to use the items and to be more creative with their hair.
The products also tend to be affordable and many are unusual. All of these factors promote sales. There's enough variation that people would buy multiple products over time. That doesn't even count all the items that people lose and must then replace.
So, from a product perspective, Lilla Rose is decent. As always, you'd need a suitable audience. If you had that, I imagine that sales would be at least achievable.
Commission Quick View: Lilla Rose does fairly well in the compensation area too. The compensation starts off at 30%. You can increase it all the way to 45% by hitting personal sales or group sales targets.
The emphasis is on in-person sales. But, there is a replicated website from the company as well.
The team aspect is also relatively appealing. It follows a unilevel system and you start off earning 7% from anyone you directly enrolled. You then earn 3% from subsequent levels. The specific levels you earn from are based on your rank in the company.
As always, the requirements increase with each new rank, as does the income potential. But, there are only five ranks to work through, which is nice. This should make it easier to progress and the design is certainly less complicated.
The main limitation is a monthly personal volume requirement of $200 across all ranks. This means you need to buy or sell that amount. Unfortunately, the value is calculated from roughly 70% of retail. That means it may cost you more than $200 to hit that goal.
Final Thoughts: Lilla Rose is one of the better MLMs that I've seen. It still has challenges but at least there is income potential.
9. Thirty-One (Gifts)

Focus: Bags and storage
Minimum Cost: $99 (for a starter kit with some products and business tools)
Product Overview: Thirty-One doesn't easily fit into a single category but their product line has a strong focus on handbags, thermals and storage products. Many of the products aren't female-specific and the patterns can sometimes be masculine. Despite this, the marketing strongly focuses on women, which is why we're including it on this list.
Many of the products from Thirty-One are unusual in some way. For example, the storage containers often have unique designs, while many of the bags are more practical than what you might fund at competing stores.
There are also more options than usual. For example, many of the bags and containers come in multiple fabric prints and customers can choose the one they want. The same prints are available across multiple products, allowing people to color-coordinate their pieces.
Various products allow for initials, words or a symbol to be embroidered on as well. This helps them stand out.
In the end, the items are interesting and there is demand for them. They're not consumable but the range is wide enough that many customers would regularly come back for more. That being said, the prices vary. Some are relatively inexpensive, while others aren't (such as $48 for a utility tote). The higher prices may make some people hesitate.
Reviews about the appearance and design of products tend to be positive. But, there are various complaints about the quality. Some customers find that the items simply don't last. That's especially problematic for pieces that are more expensive. Customer service issues are also common, which isn't good news if you want to be a distributor.
Commission Quick View: Thirty-One follows the party-based design (surprise surprise). So, you can expect to spend time showcasing the products and trying to get people excited. To do this, you'll need to own various items so that customer can interact with them.
On the bright side, the system is catalog-based. With this style, you submit orders for customers and they get the products from the company. You don't need to buy and then resell anything. You can use a replicated website to make sales too, but you must pay a monthly fee to maintain this (the same is true for most companies).
The base commission is always 25%. You can earn up to 9% bonus on top of this but the bonus is associated with your rank (which means you need to build a team). The team aspect follows the common unilevel design. It starts out offering 2% commission on people you directly recruit (your G0, to use their terminology). The next rank gives 3% on G0 and 2% in G1. Commissions increase from there.
The system is slightly different than normal, as Thirty-One is focusing on generations. These are determined based on where the Directors fall in your team (Director is the third rank). This structure makes the whole thing a little more complicated but the general implications are the same.
While Thirty-One provides details about their plan, details about the monthly requirements are limited. But, information from distributors suggests that you need to make $200 in sales every three months. That's a reasonable expectation, although it would only apply to making sales.
For the team aspect, the ongoing requirements are likely to be higher. Many of the ranks mention a $1,000 requirement, which you may need to hit every month.
Final Thoughts: The product range is appealing and I've seen people make sales with Thirty One regularly. Still, the quality issues are concerning and they could limit your potential to earn.
10. Scentsy

Focus: Scents
Minimum Cost: $99 (gets you a starter kit with some products)
Product Overview: The simplest way to describe Scentsy is as a fragrance company. This doesn't mean that they sell perfume (although, they do have fragrance rollers). Instead, they sell many different products that involve scents.
The product range includes items for the home, essential oils (and related products), body care items, room sprays, scent circles, wax bars and many more areas. There is also a section of products for kids. The same scents are often used for multiple types of products, allowing customers to choose specific themes.
The items are fairly reasonable for this field. For example, their Peach & White Amber Body Soufflé costs $21, while their Amazon Rain Room Spray costs $8. The prices are more than you'd pay in a local store. But, the items are unusual enough that this shouldn't matter.
Scentsy does a great job at marketing too and all their products look high-quality. While the items themselves aren't unusual at all, the focus on scent is. Reviews of the products suggest that many people love them and the scents are often popular. There are negative reviews too, with some people receiving old or defective products. But, the positive reviews far outweigh the negative ones.
The main limitation is competition. Scentsy has been around for a while – and customers can get products from companies like Yankee Candle with much less work. Make sure there is enough demand before you consider selling for Scentsy.
Commission Quick View: Scentsy works quite well if you're just interested in sales. It starts off at 20% commission. This increases to 25% once you hit 1,000 Retail Volume in lifetime sales. There don't appear to be any significant monthly requirements at this level either.
The complexity only starts once you progress into building a team. As always, there are different ranks and each has more requirements than the previous one. For example, the first team rank (Lead Consultant) has a 500 Personal Volume sales requirement and a 1,000 Group Volume sales requirement
The system to earn from your team is different than normal. You still earn percentages from the success of different groups. But, this is based on their rank, not their level in your downline. For example, a Lead Consultant earns 2% the Certified Consultants in their downline.
This pattern continues up the ranks. In all cases, distributors just earn from the ranks below them. Team commission also ignores the very first rank, which is anyone with less than 1,000 Retail Volume.
Final Thoughts: The team side of Scentsy's plan is odd and would be harder to optimize. Still, the company is a decent choice if you're just interested in sales.
11. JewelScent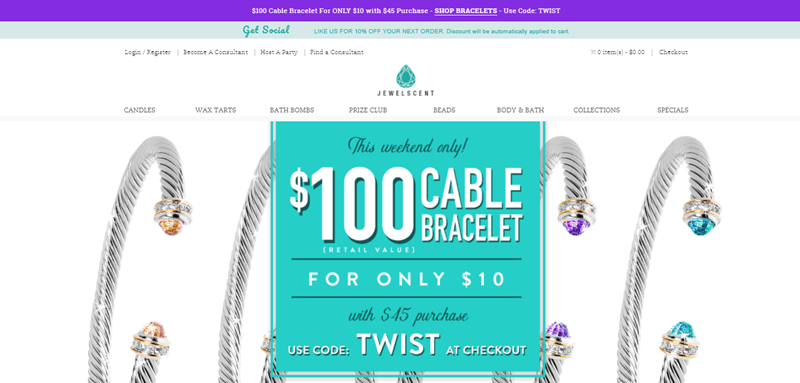 Focus: Products containing rings
Minimum Cost: $19 (to join)
Product Overview: The focus of JewelScent is exactly what the name suggests – a combination of jewelry and scents. Specifically, they offer various products that contain rings, such as candles, wax tarts, bath bombs, aroma beads, body scrubs and soaps.
Some of the product lines also have less expensive options that don't include the rings, like regular candles and bath bombs.
One of the key selling points is the surprise. Customers know they're getting jewelry but the value isn't clear. It can be anywhere from $15 to $7,500. Reports from customers suggest that pieces are often valued above $50, although very expensive jewelry seems to be uncommon (as you would expect).
The approach means the products cost more than regular versions. For example, the candles cost $24.99 each, while the bath bombs cost $14.99. But, the idea is popular and they clearly sell. Plus, they're consumable products, so people will come back for more.
The idea is relatively unusual too. Some other companies have similar products but there aren't that many examples out there.
Commission Quick View: The basic compensation rate is 20% on sales and you don't need to buy and then resell.
The team component uses a unilevel plan, where you progress through nine different ranks, starting at Consultant. The Consultant rank just gets commissions from sales, nothing more. But, there are no significant ongoing requirements either.
The next rank is Garnet, which requires $300 in volume each month. You also need one consultant below you and $500 in your entire team. At this rank, you can earn 7% from the sales of anyone you recruit. You also get a 5% bonus for hitting sales targets.
The next rank requires $400 in personal volume each month, along with two people below you and $1,000 in volume across your team. The volume bonus remains the same but you can also earn 5% from your second level. The requirements get more tough as you go along, but the bonuses increase too.
The plan is pretty typical really. There's nothing exciting about it but nothing concerning either. The biggest issue is the monthly volume. Getting $300 (or more) in sales each month would be difficult. Still, at least the ongoing requirements for sales are minimal.
Although, saying that, there is a $10 monthly fee if you want a replicated website from the company. Having a website is normally worth the cost, as it can make the sales process easier.
Final Thoughts: JewelScent may not be exciting but it is a solid MLM and there are no serious issues. The products are appealing too, so it's not a bad choice all around.
12. PartyLite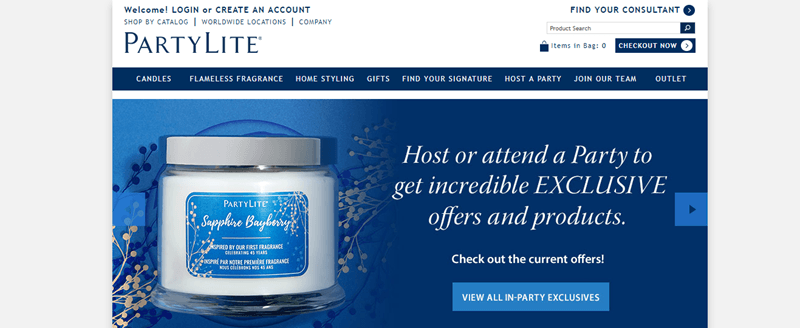 Focus: Candles and fragrance
Minimum Cost: $99 (for a starter kit with products)
Product Overview: PartyLite has some similarities to the previous two companies, although this time they focus on candles and fragrance, along with some home decor items.
Their main focus is firmly on candles, with various types like jar candles, tealights, votives, pillar candles and even LED candles. The candles do look good visually but they're not cheap. Many are $20 or more, like $26 for many of the jar candles. Some items are cheaper – but they're still more expensive than a regular store.
Personally, I'd never pay that much for a candle. I hesitate at $10 and many other people do too. Still, people vary. I've seen many people spend this much on candles regularly, so the demand is certainly there.
Most of the reviews I've seen are positive but not all of them. When there are problems, they're often limited to specific types of products, such as the jar-based candles not always burning well.
With this in mind, it's always worth trying out the products for yourself first. This will give you a sense of what they're actually like and whether you could potentially promote them.
Commission Quick View: The base commission rate is 25% for all sales. There is also a sales-based bonus of 7% – if you hit $2,300 in sales per month. Extra income from sales alone is always good, although $2,300 in a month is a lofty target.
Compensation can increase up to 38% as you go up the ranks, which is a decent rate.
But, to do so, you'd have to get involved in the team aspect. Once again, PartyLite uses a unilevel plan, one where the requirements become progressively more difficult as you go through the ranks. You'll normally need a decent-sized and well-performing team to make much headway.
One limitation is the lack of details. PartyLite doesn't offer much information about specifics or ongoing requirements. It would be important to check these before you get involved. Many companies do require you to hit regular sales targets to earn from your team.
Final Thoughts: Once again, the plan isn't an exciting one but there aren't many major issues either. So, if you like the products, PartyLite could be worth trying.
13. Avon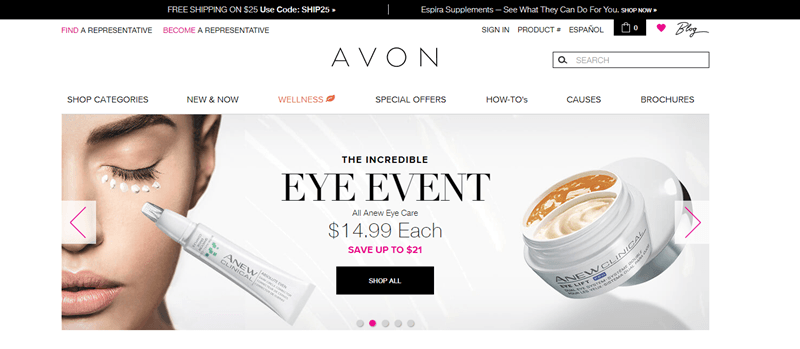 Focus: Wide range of products
Minimum Cost: $25 (for a starter kit that contains some samples and a few products)
Product Overview: Avon doesn't just offer products for women. They actually have a very wide product range, which is one of their most appealing aspects. We're including them on this list because Avon has long been promoted as a way for women to empower themselves and make money. Indeed, most of us know at least one person who has tried to make money with Avon over the years.
Avon has multiple advantages in the network marketing industry.
The first is the products. Avon has an extensive selection to choose from, with many different types, including skin care and general wellness.
Most of their items get good reviews and many are reasonably priced. Avon is one of the few MLMs that doesn't seem to have an excessive markup on their items.
But, Avon has been around for a long time – and there are many distributors out there currently. Customers can even order Avon online, without interacting with a local distributor. These aspects lead to fierce competition, which is never great for sales.
Commission Quick View: Avon products can be sold in two ways – through catalogs or online. The online component involves using a replicated website. This won't rank in search engines but gives you the chance to target a wider audience.
The catalog aspect is a way to sell in person. You're often providing physical catalogs, ones that you typically need to purchase first. That aspect can be frustrating, as you may pay for some catalogs for customers that never order.
Either way, you make 20% commission on fashion and home items from the company, along with up to 40% for beauty and jewelry items. It isn't clear how the specifics are calculated or how you can maximize profit.
The team aspect operates through a unilevel plan. In the beginning, you need to hit $50 or more in sales every month. This increases to $200 in the later ranks. The plan starts off simple, at 3% for your first generation. It does increase to better numbers later. But, the requirements for those ranks are higher too.
Final Thoughts: The commission plan for Avon isn't too bad, nor are the products. The biggest limitation is simply the competition. As such, it's worth finding out whether there are other Avon distributors in your area, particularly ones that are very active. If that's the case, the competition could simply be too intense.
14. Initials Inc.

Focus: Customizable bags
Minimum Cost: $99 (for a starter kit that includes various products)
Product Overview: Initials Inc. follows a similar concept to Thirty-One, although Initials Inc. is a smaller and less impressive company. The basic idea is various bags, purses and totes. Some are conventional, while others are more unusual, such as insulated totes designed as lunchboxes.
The visual style is extremely similar to Thirty-One, to the extent that the products might be mistaken for one another. But, Initials Inc. has a much smaller product line and does not have the same selection of colors and patterns to choose from (although there are some options).
The most significant aspect of Initials Inc. is the ability to customize. This basically involves embroidering onto the bag. Customers get to choose the style of personalization, the font and the icon used, along with related aspects.
The style is appealing but it isn't unique. Thirty-One has the same general customization options. Once again, the end products look pretty similar. Still, each company does have their own products and styles. Some customers may end up preferring what Initial Outfitters has to offer.
Commission Quick View: Distributors from Initials Inc. earn between 25% and 39% commission on sales, along with various discounts and bonuses. 25% is the starting rate but it's not clear what you need to do to hit the higher rate.
Details about the team aspect are scarce too. But, Initials Inc. does have ranks and probably uses a unilevel system where you are building a team under you. This lack of transparency isn't too uncommon. Although personally, I prefer companies that give you the information you need up front.
Initials Inc. follows a party-based model for sales. This approach involves holding events and making sales that way. There are various rewards for the party host if the sales are over specific tiers. But, at least $250 in sales needs to be registered for a single event for it to count as a party.
You still earn commission regardless of the order total. But, the $250 mark is important for accessing bonuses. This aspect is also a challenge, as people get sick of parties fast. You'll often find that attendance and sales both decrease over time.
Distributors also get access to a replicated website from the company. This costs $14.99 per month but does give you the ability to promote the products online. The website is optional, so you can skip the fee and focus on just in-person sales if you prefer.
Regardless of the sales approach, distributors need to make $250 in sales every three months. This uses a rolling model, so you need to be consistent with your sales. The goal isn't excessively high but it is something to be aware of.
One final note. It is possible to lose your downline in various circumstances. This is strongly associated with a demotion and not meeting goals. It means that if you had a bad period of time with sales (like if a family member died), you could potentially lose your entire business structure.
Final Thoughts: Initials Inc. has some advantages, including products that look appealing and a low sales requirement. But, the company still feels like a less powerful version of Thirty-One. That aspect could be a serious issue for sales, especially if there are Thirty-One distributors in your local area.
Top Pick
Don't be fooled by "empowering" marketing. Network marketing companies do offer a way to earn but they can be seriously hard work. For more holistic approach to network marketing, try health & wellness companies.
If you're going to try anyway, make sure you pick a good company. Some of the ones in this list fit that bill, while others are best avoided. The ideal is a company with decent products and a reasonable compensation plan. It's also worth checking out the ongoing requirements. If these are too high, it would be difficult to hit a decent amount of income.
Out of this selection, the one I would most recommend is Thirty-One. The company strikes a good balance with its products and compensation plan. Not only is there a decent range to choose from, but people do regularly buy from the company. The ongoing requirements are also reasonable and there is the chance to make sales in person or on a replicated website.
What do you think? What's your favorite company from the list?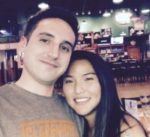 MLM Critic & Author: Nathaniell
What's up ladies and dudes! Great to finally meet you, and I hope you enjoyed this post. I have to be honest though. I'm not a big fan of MLM. Tried it. Hated it.
Affiliate marketing is cheaper, faster, and easier. See for yourself and join millions of other successful affiliates generating income from their blogs!
No inventory. No fees. No recruiting. 3 BILLION potential buyers online.
Reader Interactions