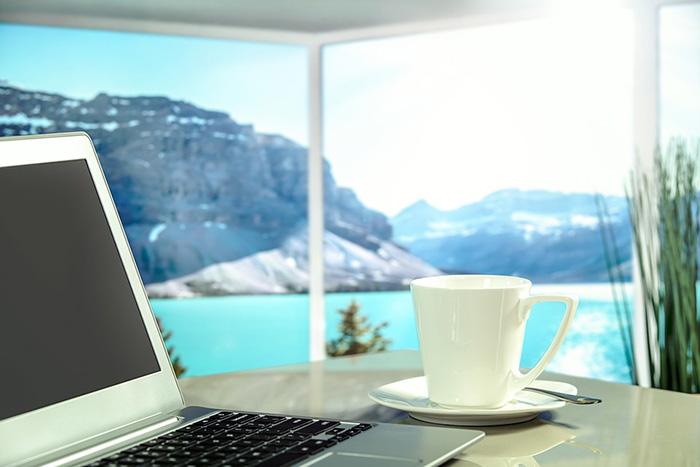 If you're often away from home, you might see more than your fair share of hotels. And, if so, why not get paid to write hotel reviews? The idea isn't as absurd as it first sounds and there are multiple ways for you to earn money.
What Are Hotel Reviews?
At the most basic, hotel reviews are what the name suggests. So, you're writing pieces that tell others what your experience was like and whether you'd recommend the hotel. In most cases, you would write reviews for hotels you've actually stayed at. However, some people do write fake reviews as well.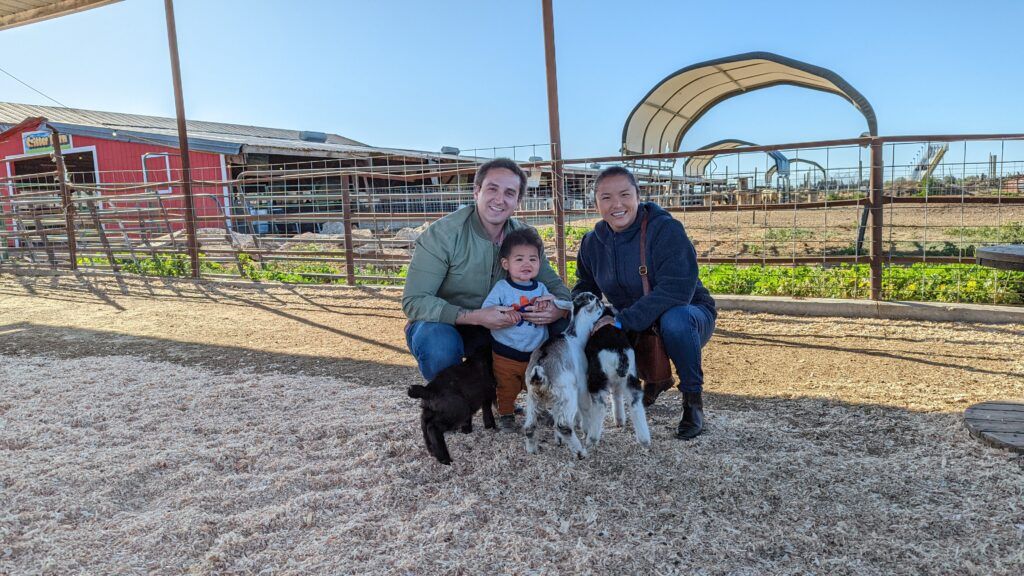 Are You Ready To Work Your Ass Off to Earn Your Lifestyle?
Are you tired of the daily grind? With a laptop and an internet connection I built a small website to generate income, and my life completely changed. Let me show you exactly how I've been doing it for more than 13 years.
The style of a hotel review greatly depends on who you're writing for. For example, reviews on sites like TripAdvisor tend to focus on key facts, along with things that went right and wrong.
In contrast, if you're posting on your own blog, a hotel review may be more like a story. This might include many more images, along with information about your personal experiences and what you did.
These differences mean that you have to pay attention to where you're posting. Ideally, you should read other reviews first to get an idea about what to create.
Using A Website
The first general option for making money with hotel reviews is to go through another website. Such sites might pay you directly for content or they could compensate you in other ways.
Honestly, there aren't many sites that pay for hotel reviews in this way. But, there are some that are worth considering.
Yonderbound
Yonderbound is an interesting site that focuses on travel reviews in general. On it, you can create Yonderboxes, which act as accounts of your experiences. You could easily include hotel reviews in these boxes or even make them entirely about a hotel. The style is fun although the pieces are time-consuming to write and put together.
With this site, you earn money based on what visitors do. If someone books a hotel or a service through your Yonderbox, then you get a commission, up to 70%.
Unfortunately, you don't get paid directly through the service. You earn credits instead and these can be used to pay for accommodation. If you plan to travel and visit hotels regularly, then that difference may not matter. But, if you specifically want to make money, Yonderbound isn't a good choice.
Nanovor
Nanovor is one of the few sites that seems to directly pay for reviews. They offer $10 per published review, although there are specific instructions you need to follow.
The concept is nice but the site itself is questionable. It is very poorly designed and doesn't even seem to host that many reviews. Personally, I doubt that they even pay at all.
But, it may still be worth checking out. Getting $10 per review isn't horrible after all, as long as you were going to stay at the hotel regardless.
Trivago
In some cases, the company Trivago also pays for reviews. This is through their quality test program. Trivago only offers a limited number of sites and only pays for up to one review per month. You do still need to pay for your stay as well. With that in mind, the income potential isn't high.
Even with that limitation, you can earn up to $120 and only need to answer two questionnaires. This makes the process well worth the time, if the hotel already fits in with your travel plans.
Write For Cooperative Websites
Some estimates suggest that as many as 40% of the reviews on TripAdvisor are fake, as companies offer free rooms or even pay people for fake reviews. For that matter, close to 70% of all hotel reviews don't require people to stay at the hotel at all. This pattern isn't uncommon and it's the same reason you can get paid for Yelp reviews or for Amazon reviews.
One way to get involved is to find cooperative websites. These are companies that act as middlemen. So, hotels will directly pay them for a set of reviews and you earn a fraction of this by completing reviews.
But, in many cases, the hotels aren't going to be good. After all, they're buying reviews to circumvent the system. That's a shady practice.
You're also not earning much per review. In most cases, you'd be getting less than $5. If you actually stay at the hotel, you'd be spending much more money than you make. And personally, I wouldn't want to stay at any hotel that's paying for reviews. Instead, this type of site works best if you're writing fake reviews, rather than legitimate ones.
If you do want to get involved, the best place to look is Craigslist or freelancer sites. Cooperative websites will often advertise there, talking about how you can make money reviewing hotels. Some maintain websites as well but most won't advertise what they do online – as fake reviews are against the terms and conditions of most review sites.
Services like Mechanical Turk (from Amazon) will sometimes offer hotel reviewing work as well. But, in most cases, you won't be able to choose this specifically.
Using Your Own Site
As with many fields, you can also build your own site. This works well for hotel reviews – as there aren't that many companies who will pay decent amounts for reviews. With your own site, there is much more long-term income potential. Plus, you can review places you actually visit, rather than making up fake reviews.
One of the first steps is working out what the site is going to focus on.
Sure, you can create a website just on hotel reviews. But, I wouldn't suggest it. To have a good site, you need to be publishing regularly. This often means a few posts a week, if not more. Attempting to do this with just hotel reviews would be expensive and very impractical. Even if you were actively traveling, you couldn't keep up the pace.
Instead, you might focus on an area that includes hotel reviews. What about a travel blog? This would let you write about many different aspects of travel, including hotels.
If you do so, it's still important to pick a niche. Focusing on a specific part of the world is one example, another is traveling on a budget. The site The Travel Hack also offers key details about how you can find a good niche.
How Do You Make Money?
There are multiple ways to earn money through a website. The simplest idea is ads. Once you've set up the ads initially, you can just let them do their thing. You don't have to talk about them in your content at all. That makes writing so much easier.
Another approach is affiliate marketing. Here you might use travel affiliate programs and promote various products and services. For that matter, there are even some hotel affiliate programs out there, along with programs for sites like booking.com and Travelocity. Those would let you earn money by promoting specific hotels. You then earn a commission from sales, which is typically a percent.
Affiliate marketing does take more effort, as you need to talk about the products in your posts. But, the return is higher too, especially when your traffic is low. If you're focusing on hotel reviews and travel overall, talking about the products could be easy.
Both ideas do work and many sites choose to use affiliate marketing and ads at the same time. As for income potential, it's basically limitless. How much you can earn comes down to the amount of traffic you get.
If you pick a good topic area, focus on SEO and market your site well, then you can see substantial growth over time. Some people even manage to turn the approach into a full-time income.
As your popularity grows, you may also find other opportunities. For example, some companies sponsor posts, where they are paying bloggers to write on a specific topic. You might also find that hotels start to notice you. If that happens, you could be offered free accommodation or discounts in exchange for a review.
Whether you take companies up on those offers is up to you. But, the potential does exist.
What Works Best?
If you want to get paid directly for writing, hotel reviews isn't a great field. Simply put, there aren't many sites that pay for hotel reviews and the ones that do exist don't pay well. Instead, you'd have better luck focusing on other areas such as technology, gaming or financial articles.
But, if you're thinking about your own site, the idea may still be viable. If nothing else, hotel reviews are a natural fit for anyone who loves traveling and for people who regularly stay away from home.
As a writer, you have an in-demand talent that can be used to earn you TONS of money online. You can earn money freelance writing, for sure, but it's still just trading dollars for hours. Personally, I recommend starting your own website! Information is the currency of the internet, so why not leverage your talents to build yourself a serious online income! Learn how to create your own blog-style website and make money through advertising.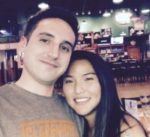 Nathaniell
What's up ladies and dudes! Great to finally meet you, and I hope you enjoyed this post. My name is Nathaniell and I'm the owner of One More Cup of Coffee. I started my first online business in 2010 promoting computer software and now I help newbies start their own businesses. Sign up for my #1 recommended training course and learn how to start your business for FREE!