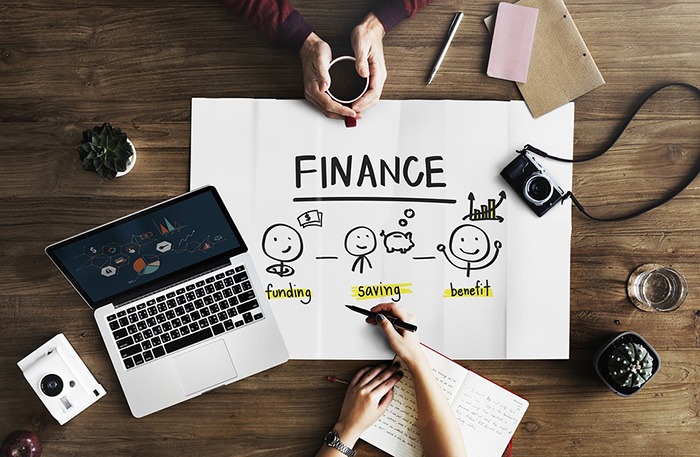 Today's economy warrants that people of all economic backgrounds to learn more about topics of financial interest. Finance articles, whether they be of an educational nature or more about opinion and commentary related to the financial sector, are in demand. I'll show you how to get paid to write financial articles.
What does financial writing involve?
Let's first learn about where Americans stand when it comes to financing. According to the Harris Interactive Financial Literacy Survey, 41%  of U.S. adults score themselves as a "C" or lower on their knowledge of personal finance.
And, most Americans feel financially-challenged and would seek the advice of a professional if they could afford one.
On a smaller scale, financial writers can help people who need financial advice. Many can't afford to seek the counsel of a CPA or other professional and they want ideas of how they can invest when they have very little to invest with, or how to better manage their money. They seek ways to save and budget and work with what they have.
This is where freelance financial writers come in. Those types of financial writers can write about personal-finance and how it impacts everyday people.
Another aspect of being a financial writer is penning commentary about the financial market. As a commentary writer for the financial sector, you would issue your personal opinion about recent business news or corporate finance, which may involve releases involving various aspects of revenue.
In addition to the freelance financial writer's market, there are some employees and publishers who hire financial writers to pen about finance. But, the larger market is with freelancing.
Do I have to have a degree?
It depends. If you're going to write the bigger, more technical articles about finance, you certainly have to be an authority on the subject and a degree may help.
The best paying gigs often go to people who have degrees in finance, economics, management, or journalism.
Financial writers who have recurring columns or who write for bigger publications often not only have a degree but experience in the industry. Sometimes they've worked as an analyst or a stockbroker. Some have been investors. Or, some started out as reporters.
The advantage to those types of backgrounds is that these types of people have instant contacts and sources in the industry, which helps to enable them to be incredible sources for more respected publications and the articles they pen.
But, if you don't have these types of qualifications or experience, you can still become a financial writer. You'll have to research a good bit more and interview with relevant people for some of your best articles.
In that capacity and for simpler articles geared to help everyday people like you and me, you don't have to have a degree. You just need to be reasonably good with numbers, be an excellent researcher, be willing to learn what's current, and what the upcoming trends might be. Writing timely pieces can especially be important when it comes to finance articles.
Of course, as with most writers, you do need to be a good writer. You need to be able to write concise, clear content and also be able to take extensive words that relate to finance and turn them into simple words that anyone can understand.
You also need to have a good eye for the publication you're targeting – that is, see what type of things they print and get a good feeling for who their readership is. Then, target your article in that perspective to the reader easily relates to you.
You also want to check their submissions page or query them to be sure you submit the right size and format of the article.
Where can I find work as a financial writer?
Probably, one of the most common markets would be with magazines and web sites. Both print a lot of articles and material and are always in need of fresh ideas and perspectives relating to personal finance.
On a bigger scale, trade magazines seek more qualified degreed writers to write about industry trends and issue their opinions or guidance.
What can I write about?
Your subject list is actually pretty extensive. You can write about the trends in the stock market. The stock market can be quite volatile and you can talk about a particularly huge drop that happened in one day and the factors that may have influenced it.
Or, you can write about something as simple as which credit cards one should avoid or which bills should be paid off first. Cryptocurrency is another angle, especially with all the recent buzz about the field. Really, when it gets down to it, the articles that relate to people and can help them are the most popular ones.
The key to being a successful financial writer is writing what people need and want to hear. For instance, the Harris Interactive survey is a good resource to figure out what people want to read about.
Did you know that only 42% of Americans keep track of what they spend? Another 26% say they don't always pay their bills on time. There are many statistics you can find in their survey and it's also a treasure trove from which you can figure out what to write about. If you can write and educate how people can improve their financial understanding of things, you'll be writing about things that are relevant.
Where can I submit my financial articles?
Of course, anyone who writes a financial article would love to go straight to the top and publish at those, like Forbes, Money, and Fortune. The truth is that those are mostly staffed by full-time writers, rather than freelancers.
You could possibly have a goal to land at job at those later on, but first, you'll have to start small. Let's look at a few possibilities.
Your local newspaper
You can pitch your local newspaper and put together some articles to show as part of your portfolio. Then see if they would be interested in a regular column or a contributing column that could run from time to time.
You might be lucky to get paid $25 per article, but it's a way to start.
Non-traditional finance magazines
Even though we don't often think of Parent Magazine or Cosmopolitan as being financial magazines, what mainstream publication hasn't published about ways to save money or similar articles of a financial interest. Financial articles aren't just about money either. They could be about ways to make money and those that involve career planning or retirement income. Or, how to save enough money for your kid's college education.
There are so many unique spins you could come up with for those publications and others as well, it's unreal.
Neither of those says what they'll pay writers, but I've seen most magazines pay anywhere from $25 to $250 on average for articles.
There's also another site called the Krazy Coupon Lady. They love topics related to saving money and will pay up to $50 for articles they accept.
More Targeted Magazines or Websites
Of course, there are always magazines that deal more with business and financial issues.
Entrepreneur magazine is a business magazine read throughout the world. You can query them to write an editorial and they are interested in financial articles, personal finance stories, and stories about successful entrepreneurs. Rumor has it they'll pay $1 a word.
Money Crashers is a personal finance website that covers personal finance and prints all sorts of articles about money, including money management and frugal living. They pay $35 for a 500 to 1,000-word article.
There are other magazines and websites as well, including Financial Advisor, Kiplinger's, and others similar to it.
Most don't give specific word counts or how much they pay. You will often have to query them and most will pay a price based on the articles they accept. You will want to thoroughly look through the publications your pitch to get an idea of what they look for. If you're not a good fit or cater to their readership, your submission will fall on deaf ears.
Freelance Jobs
You could also look into freelancer sites, such as Upwork and Freelancer. They often have postings of jobs where they look for financial spins on articles. Generally, you can make anywhere from $25 to $75 with those sites for each article, depending on your expertise and experience.
Something to consider
There's a wide spectrum of the types of publications you can target in finance writing. It all depends on your education, goals, experience, knowledge, and skills.
You'll need more education for the more prestigious publications, but not so much for the smaller ones. You can consider doing a few jobs pro bono, in the beginning, to get experience under your belt.
If you decide this is a niche you are really passionate about, you can even consider having your own website down the road.
The point is that there's a market for financial writers. You just have to figure out where you fit in and you really can get paid to write financial articles.
As a writer, you have an in-demand talent that can be used to earn you TONS of money online. You can earn money freelance writing, for sure, but it's still just trading dollars for hours. Personally, I recommend starting your own website! Information is the currency of the internet, so why not leverage your talents to build yourself a serious online income! Learn how to create your own blog-style website and make money through advertising.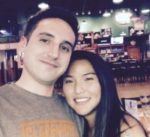 Nathaniell
What's up ladies and dudes! Great to finally meet you, and I hope you enjoyed this post. My name is Nathaniell and I'm the owner of One More Cup of Coffee. I started my first online business in 2010 promoting computer software and now I help newbies start their own businesses. Sign up for my #1 recommended training course and learn how to start your business for FREE!