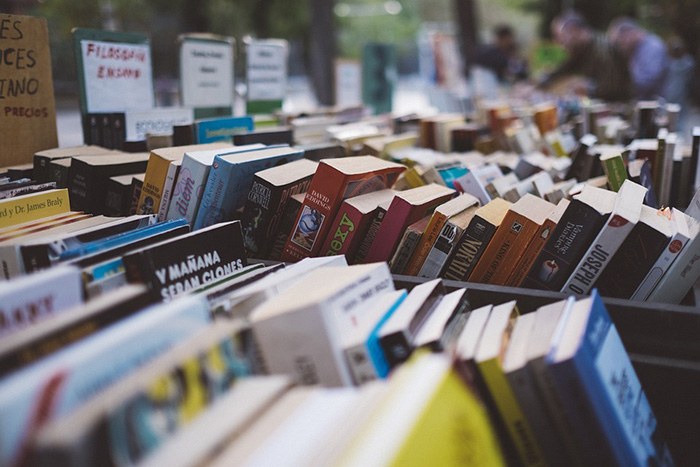 For anyone with a teaching background, trying to get a job writing curriculum makes sense. After all, you already have the skill set needed to be successful and, the demand certainly exists. You don't need to be a teacher either. Instead, this field applies to anyone with the right skills or background. I'm going to show you how to get started in the field and what you can expect.
Why Write Curriculum?
In general, a curriculum is the set of standards and lessons that are taught by a specific organization (typically a school). For teachers, any lesson plans or projects have to fit within that curriculum, along with any external requirements.
Because curriculum is so important, it is typically created by the school or the institution – often with external consultation. That curriculum will then be revised as time goes on and perhaps overhauled every so often.
So, where is the money?
Certainly, you can't create and sell curriculum in the same way as lesson plans. There is still income to be made however, once you find the right approaches.
And, if you can make money with curriculum, why not? You may need the extra money and writing curriculum could be more appealing than turning to summer jobs or trying to increase income through your position.
Home School Curriculum
The most common way to sell curriculum is to homeschooling parents. Putting together a decent and high-quality curriculum takes a considerable amount of research and energy. Many parents simply don't have the time to do so. Others may prefer an expert who already knows what is expected.
This creates a significant audience. What's more, parents will be looking for different things with curriculum based on their own values and priorities. To be successful in this field, there are a few key approaches to take.
1. Do Your Research
Even if you're a teacher, it's critical that you research before you develop any curriculum.
A good place to start is to think about your target audience. Who are you going to be writing curriculum for? Curriculum is very specific, so you're going to want to know the age group that you're considering, along with the subjects that you're going to focus on.
Once you know this, you can start to research other products that are successful and what they have to offer. The more you know, the better your chances of breaking into the field.
You'll also need to look at what is expected in a curriculum. For example, how long is it meant to be for your audience? What are the common visual styles? What information is included?
If you have some background in teaching or as a homeschooler, you may already have the answer to these questions. But, even if you think you know, take the time to research. After all, you don't want to spend hours creating a product just to find that it isn't right.
2. Narrow Down Who You're Selling To
Knowing who the students are is critical for any curriculum. But, you should consider the parents as well. For example, a conservative Christian family is likely to look for different curriculum than a family where the parents are atheists.
If you can focus on a narrow audience, you can then develop a curriculum that meets their specific needs. One approach might be to look for other products that are successful with that audience. This will give you an idea about what works and what doesn't.
You could also talk to parents personally and try to get a sense of what they're looking for in a curriculum.
Narrowing down the audience is powerful from a sales perspective. Most large companies target a general audience. As such, many individual needs are overlooked. If you can find a narrow audience that isn't normally targeted, you could increase your income potential dramatically.
3. Work Out How To Sell It
You also need to work out how you're going to sell your curriculum. For example, are you going to focus on creating an eBook? Or are you going to try to sell something physical?
Anything electronic tends to be easier and cheaper to create. These are also simpler to sell. For example, you can sell eBooks on Amazon and you can even host them on your own website.
But, for this field, many people are looking for physical products instead. These are more expensive to make and they're harder to sell too. However, there are places to turn to.
For example, Facebook, message boards and Amazon are often used as ways to sell old curriculum. There are many other places where curriculum is sold as well.  You can use these same avenues to sell anything new you create as well.
When you sell the product, make sure you're specific. People need to know exactly what they're going to get for their money. This reduces the risk of annoyed customers later on. Being specific also increases the odds of a sale, as your posting will feel less like a scam.
4. Make It Look Good
In theory, quality is much more important than appearance. It's much better to get something heavily researched and detailed, rather than something that is all style and no substance.
But, people do judge by appearance. To make sales, your product really does need to look good. And, it needs to follow the formatting conventions that parents are expecting. Again, this will mean research. You'll also need to make sure there are no spelling or grammar mistakes, and the all of the facts are entirely correct.
Other Curriculum Roles
Another approach is to literally get a job writing curriculum. This is best suited if you want a full-time position, rather than earning money on the side.
One position in this field is being a curriculum coordinator. The average wage for this field is around $51,000 per year. However, the wage can vary considerably, as can the tasks involved.
Basically, a curriculum coordinator is responsible for managing curricula. This can include researching best practices and determining whether individual institutions are following good approaches.
Curriculum development isn't limited to the school system either. Instead, many companies that regularly train will develop their own curricula. This means you can find positions with them as well.
For example, the company Maplesoft provides software and education in a range of areas. They also develop curricula that can be used to ensure students learn effectively. The company periodically advertises for people to fill this role, such as in the image below.
You can also look at companies like shmoop and Pearson. Both will have in-house curriculum designers and you may be able to find positions with them.
Likewise, non-profit organizations and government agencies will sometimes develop curricula for helping to support youth in after-school programs or for training their own staff.
Some large companies also use curriculum development for their internal training. In this case, people are often employed in human resource roles. Such roles could include curriculum development, along with the organization or creation of training materials and other similar tasks.
Regardless of who you work for – this type of position tends to be a conventional job.
As such, you would have to find job listings and apply. There could also be a formal application process, which might require your resume, references and an interview.
Some digging may be required to find the listings. Sites like Indeed are a good place to start, as they offer job listings from many different industries. The jobs section on LinkedIn can also help in this area. You may also find work by contacting companies that create or manage curricula, along with any that simply focus on education.
Even with the various limitations, curriculum development is an interesting field and some of the positions do pay well. If nothing else, it might be a good alternative to working as a teacher.
Indeed, many positions have considerable growth potential. This allows you to earn more for your work as your training increases. You're also still helping support education, just in a very different capacity than if you were a teacher. For some, this idea may be desirable, especially if you're a little worn out by teaching careers.
Is The Field Worth It?
As a way to make money, curriculum is an unusual product. The potential does exist, especially if you're considering a formal role.
But, if you're planning to sell curriculum, it's worth weighing up the pros and cons carefully. Realistically, the main demand comes from homeschoolers and there are many products out there for them to choose from. Homeschoolers often resell old curricula as well, which makes sales more difficult for you.
You can still earn money, of course, and I imagine some people do well. Even so, you might find better luck with another field of focus, such as lesson plans.
As a writer, you have an in-demand talent that can be used to earn you TONS of money online. You can earn money freelance writing, for sure, but it's still just trading dollars for hours. Personally, I recommend starting your own website! Information is the currency of the internet, so why not leverage your talents to build yourself a serious online income! Learn how to create your own blog-style website and make money through advertising.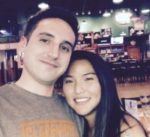 Nathaniell
What's up ladies and dudes! Great to finally meet you, and I hope you enjoyed this post. My name is Nathaniell and I'm the owner of One More Cup of Coffee. I started my first online business in 2010 promoting computer software and now I help newbies start their own businesses. Sign up for my #1 recommended training course and learn how to start your business for FREE!
Reader Interactions