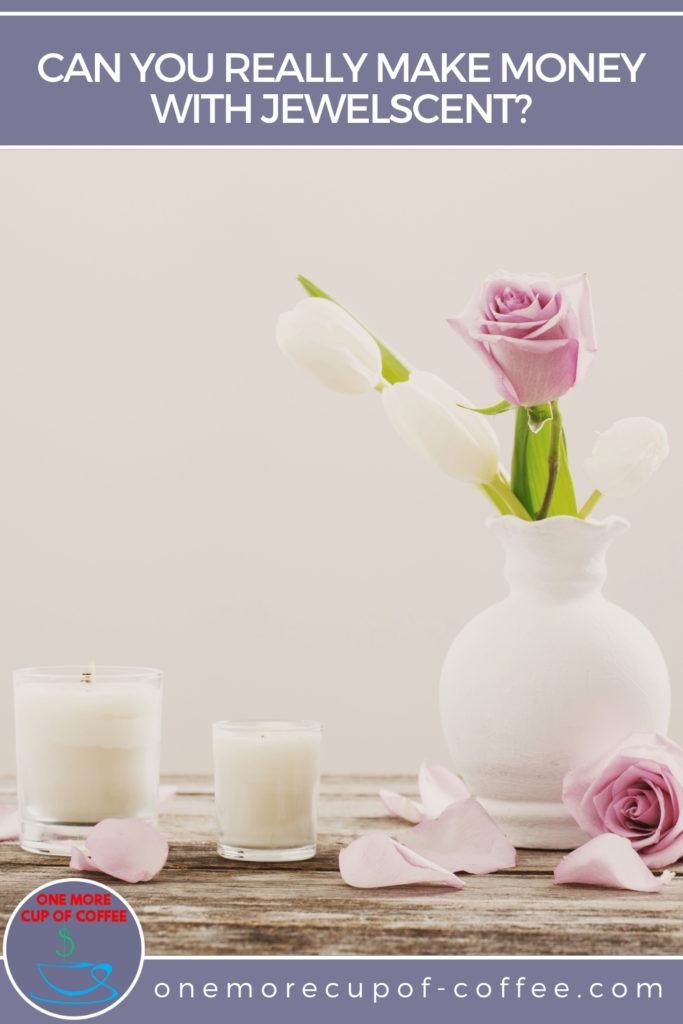 JewelScent Review
Company Name: JewelScent
Costs: $19 (then $10/month)
Rating: 53/100
Do I Recommend JewelScent?
With decent products and an appealing concept, trying to make money with JewelScent can be realistic. This is even one of the better MLMs out there, offering bonuses for sales as well as for recruitment. But, be warned. As with any MLM, you need to jump through many hoops to build a successful team. In contrast, you could turn to an idea like affiliate marketing to get started with much less hassle.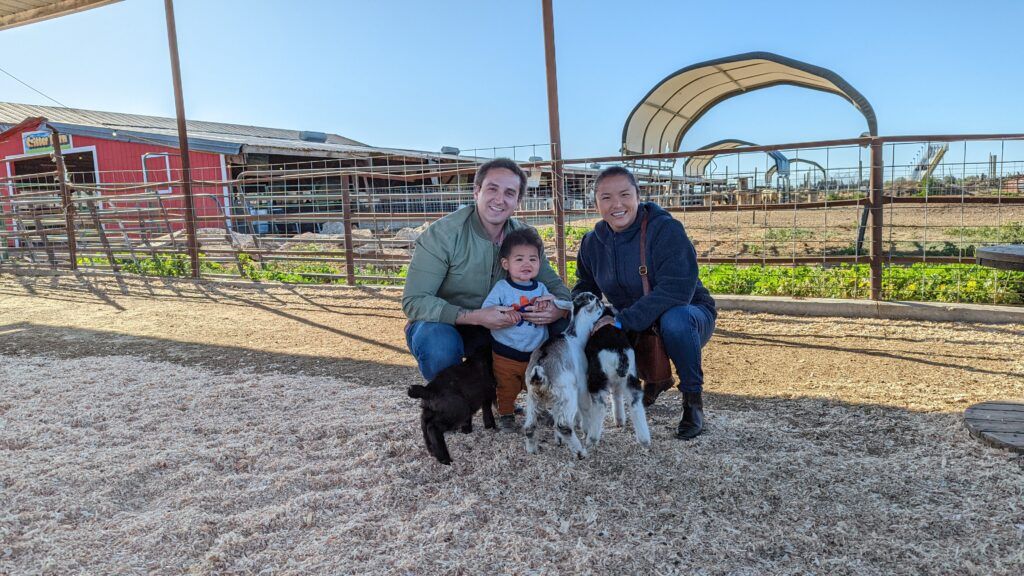 Are You Ready To Work Your Ass Off to Earn Your Lifestyle?
Are you tired of the daily grind? With a laptop and an internet connection I built a small website to generate income, and my life completely changed. Let me show you exactly how I've been doing it for more than 13 years.
What Products Does JewelScent Sell?
The most basic description of JewelScent is that they offer products that will appeal to women. But, isn't a very helpful concept. Instead, it's best to say that the company focuses primarily on combining jewelry and scents.
To do this, their key product line consists of jewelry candles. These are fairly typical candles, such as the ones that PartyLite offers. The difference is that these also contain jewelry. The company estimates that the jewelry can be valued anywhere from $20 to $7,500.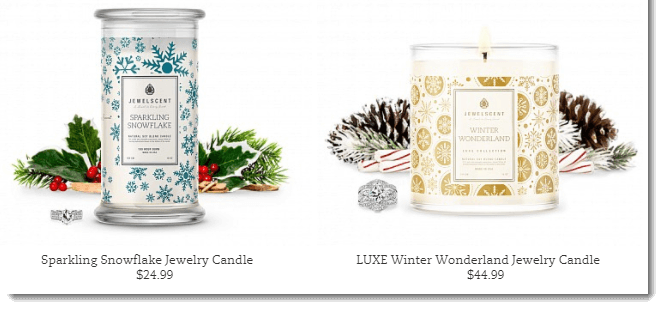 The same pattern is true for other products as well. For example, there are aroma beads, wax tarts, body scrubs, and bath bombs, all of which contain jewels. The jewelry might be present within the item itself or the packaging, depending on what the product is.
In most categories, there are also essentials products. These are similar, but they are less expensive and don't contain the jewelry.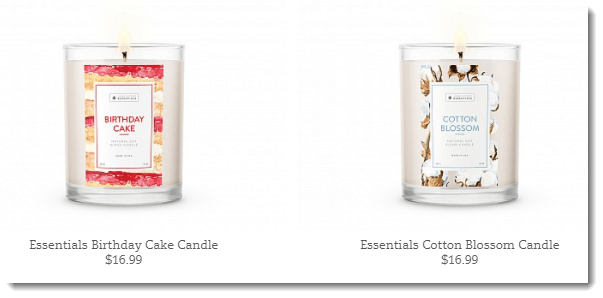 The jewelry is the one thing that sets this company apart. After all, there are hundreds of companies that offer candles and scent-related products. But, relatively few give you a piece of jewelry inside.
In most cases, the jewelry won't be expensive and it will probably be somewhat gimmicky. Many customers will also get pieces that they're not particularly interested in.
But, in some ways, that really doesn't matter. The idea remains appealing simply because of the surprise. There's also the chance that you may end up with a piece that is actually valuable. The products that contain jewelry aren't exceptionally expensive either. This means people would be paying a little more for some jewelry along with their product. Many would be willing to do so.
From the sales perspective, I can see the appeal. You would still need the right audience but you could get people to buy. Many would even find the process thrilling, as there is no way to know exactly what you're going to get.
JewelScent also has an appraisal process on the site that lets people see exactly what their prize is worth. Of course, most of the jewels would be on the inexpensive side. But, every so often, people would find valuable ones in the mix, which makes the process much more exciting.
Jewelry aside, the scents of many of the products would be attractive. This includes the seasonal ranges that the company puts out regularly, as well as the general product selection.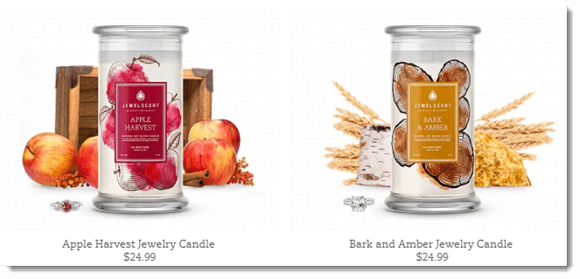 Products, Sales, And Competition
The products from JewelScent work well but you will still face some challenges.
The first of these is competition. With any sales role, you need to convince people to buy the products you're promoting.
With JewelScent, there aren't many directly competing companies but there are some. One such option is Jewelry Candles. The underlying idea here is exactly the same and the product selection is similar as well. As this idea increases in popularity, more brands are likely to emerge as well.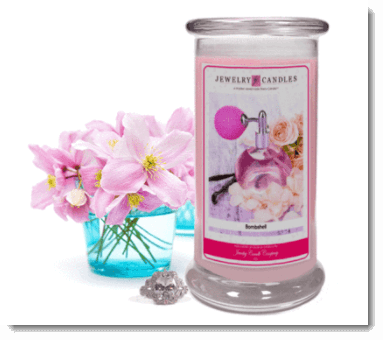 You're also just competing against other scent-based companies. While some people may love jewelry, others may be most interested in the actual products. You have to convince them that the options from JewelScent are better.
Is this possible? Of course. This is a product type that people are passionate about. The right audience will be more than willing to spend $20 to $30 (or more) on a single candle. Some people even have collections and buy more candles than they would ever use.
Even so, it's worth seriously considering the competition and your audience first. For example, do you know people who are interested in jewelry and scents? Would they be willing to pay $20 or more for a single candle? If that's the case, then JewelScent could have potential. If not, it might be a poor choice.
An alternative is to sell online, through your own site. This idea gives you access to a wider audience. That means it doesn't matter what your local friends happen to be interested in. You can also choose products based on what you think will sell.
There are various ways to use your own site, including buying and reselling physical products. But, one of the simplest techniques is an idea called affiliate marketing. This concept lets you promote products through affiliate programs. You don't need to buy anything physically and you can avoid promoting to friends and family.
There are countless programs out there to choose from, including ones that focus on jewelry, candles, or scents.
Is JewelScent A Good Business Opportunity?
The starting rate for income is 20% of the personal sales volume. This includes making sales in-person or online. However, the main goal is to make sales through virtual parties.
There is also a volume bonus. This gives you up to 15% extra in sales. Any bonus on sales alone is nice and this one starts pretty low as well. You just need to make $250 of sales in the month, along with the personal qualifying volume for your rank. That qualifying volume is based on your personal purchases and sales.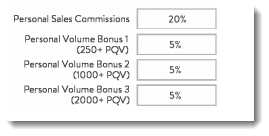 In theory, you could just make money from sales alone. This might even work well if you have a passionate local audience. Focusing on sales can also work if you're not trying for a full-time income or if you simply don't want too much hassle.
On the other hand, if you aim to make significant money from JewelScent, you'll probably need to focus on the other side of the company – recruitment.
Some MLMs are better than others but they all offer more bonuses and income potential if you recruit others. The concept is to build a team below you. Ideally, this should be multiple generations deep. This means that most people recruited should be trying to recruit others. As your team (or downline) grows, so too does your income potential.
The first component of this is basic commissions. JewelScent illustrates it like this in their compensation plan.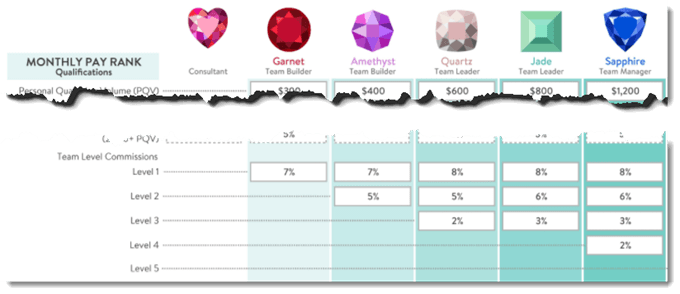 There are also another three ranks after the ones pictured. As you can see, the percentage that you can earn increases as you go across the ranks. The number of levels that you can earn from grows as well.
There are other bonuses to work toward as well. For example, the highest four ranks come with generational bonuses, based on the performance of your entire team. There are also bonuses for hitting each new rank. These are:
Garnet: $150
Amethyst: $250
Quartz: $500
Jade: $750
Sapphire: $1,500
Ruby: $3,000
Emerald: $6,000
Diamond: $10,000
The end result is a pretty powerful system. This is why you often see the hype about MLMs and is how some people get rich from them. The design of the system means that this is possible. For most companies, some members do hit those goals.
If the potential is so high – why am I wary about MLMs?
The biggest problem is the odds of success. Yes, you can be absurdly successful with an MLM. You can be absurdly successful if you win the lottery too. The potential is only part of the story.
In practice, it's extremely difficult to build and maintain a well-performing team. Think about your own friends and family. How many people do you know that would be interested in trying to sell and recruit JewelScent? I don't just mean passively interested either. I'm referring to people who would put in the time and the energy.
Of those, how many do you think would do it in the long-term? Most people might know a handful of others who could be convinced to give it a go. Of those, one or two might be good as a consultant.
But, you need more than that to be successful. In fact, JewelScent requires you to recruit between one and three new consultants every three months at the higher tiers. You also need to be encouraging and training everyone you recruit, getting them to make sales, and ensuring you do too.
To make matters worse, many of your recruits may come from the same social circles as you or one another. If that's the case, they can end up competing against themselves and against you. This means the larger your team becomes, the more challenging it is to grow it further.
There's one other thing to consider – requirements.
To make a decent income, you need to progress through the ranks. Each of those ranks has requirements. These focus on:
Number of (level 1) qualified consultants
Newly sponsored consultants
Team qualifying volume
Group qualifying volume
Team structure
The requirements become more complicated as you go. For example, at the higher ranks, you need some of your team members to increase their ranks as well.
All of this is still possible. But, you need to think about whether it is achievable in your case. If you don't have many social connections or if you suck making at sales, you may want to consider a different way of earning money.
The Party-Based Model
JewelScent uses a party model, but it's a little different than most. With companies like Pampered Chef or Stella & Dot, you hold parties at the houses of hosts. These become a valuable way to make sales, although they are often expensive and time-consuming. The rewards you make are associated with the success of your party.
With JewelScent, the parties aren't in-person. Instead, they virtual. These run for up to 15 days, with most being much shorter.
The idea is that you use social media, personal contact, and any other tools at hand to get people to visit and to make orders. If a party does well, you can earn various rewards and bonuses from it.
The approach has some advantages. Because the parties are digital, you can attract a wider audience. They also offer people more flexibility.
You could even hold an in-person party if you wanted to and get people to order through the site. However, physical parties do come with extra costs, especially if you offer any samples or step people through what unwrapping the jewelry looks like.

There are disadvantages too. The digital nature of the party means less sales pressure. The urgency can be diminished as well. This could reduce the likelihood that people will make purchases.
Realistically, the strength of the idea depends on your situation and needs. If you want to hold in-person parties, then this design may not work well. But, if you plan to sell mostly online, then the style could be perfect.
You're not just limited to parties either. Instead, you do get a replicated site through JewelScent as well. This gives you extra options for making sales.
Gemstra And JewelScent
JewelScent is a little unusual as you're basically working for a parent company – Gemstra. The compensation plan comes from them and also applies to other lines from the same group. Those include Pulse Cosmetics and Legacy Designs.

The idea is uncommon but it isn't necessarily a disadvantage. If nothing else, it may help make JewelScent more reliable and resilient than other companies in the market.
Can You Generate Reliable Income With JewelScent?
The JewelScent Review
At the end of the day, JewelScent is an MLM, even though it is one of the better options. This means that making money is possible and even realistic. But, if you want to make a decent amount, you have to invest considerable time and energy into team building and recruitment.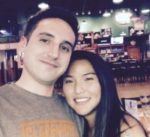 MLM Critic & Author: Nathaniell
What's up ladies and dudes! Great to finally meet you, and I hope you enjoyed this post. I have to be honest though. I'm not a big fan of MLM. Tried it. Hated it.
Affiliate marketing is cheaper, faster, and easier. See for yourself and join millions of other successful affiliates generating income from their blogs!
No inventory. No fees. No recruiting. 3 BILLION potential buyers online.
Reader Interactions