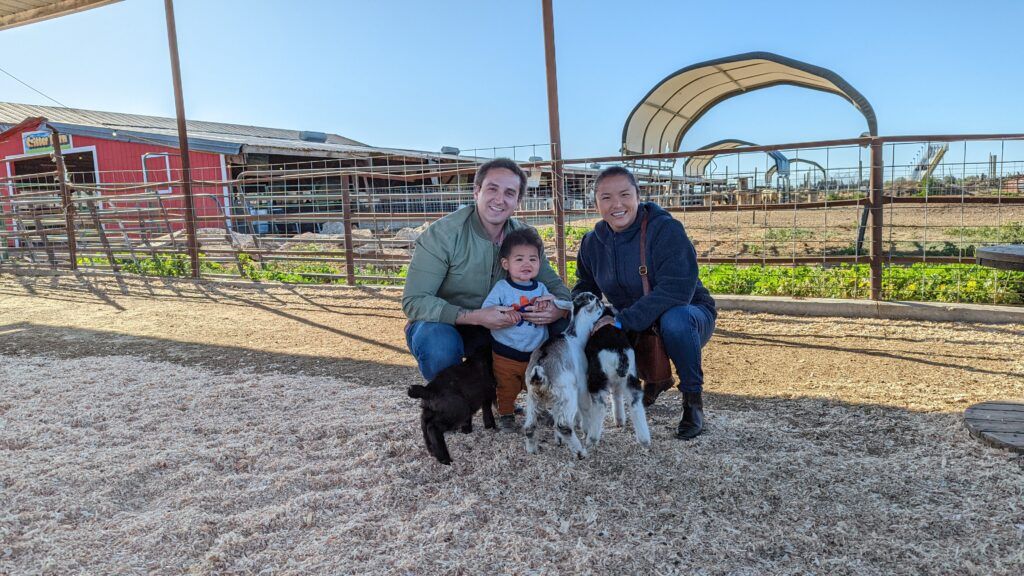 Are You Ready To Work Your Ass Off to Earn Your Lifestyle?
Are you tired of the daily grind? With a laptop and an internet connection I built a small website to generate income, and my life completely changed. Let me show you exactly how I've been doing it for more than 13 years.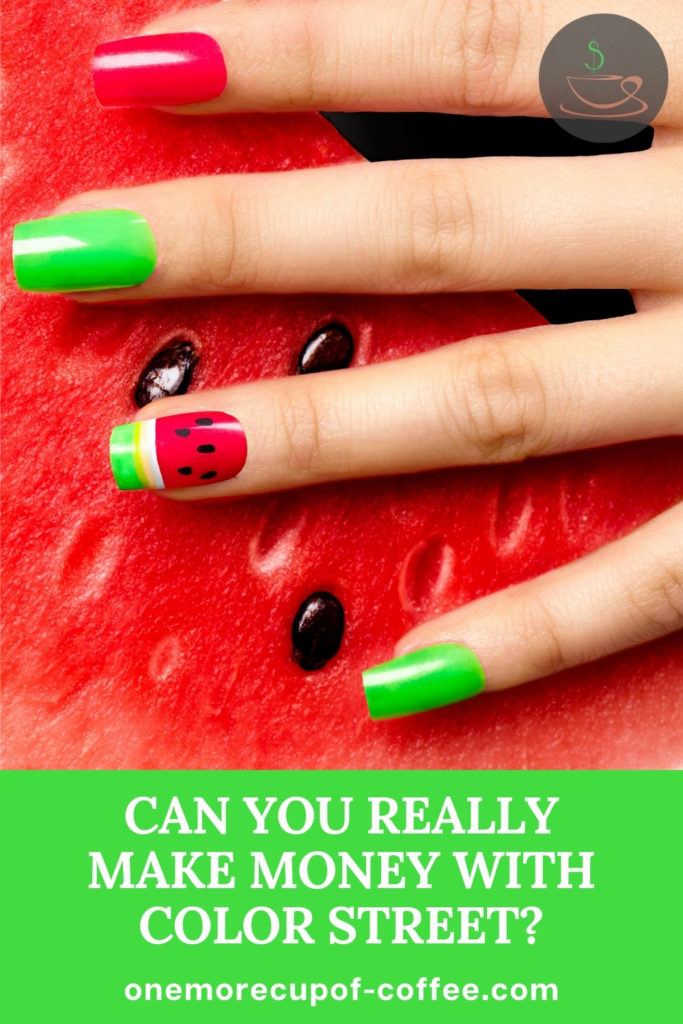 Color Street is a very popular MLM company that sells a unique kind of nail art product you can put on your nails. It's a great way to save money versus getting your nails done at a salon, and can be a fun project to do with friends.
My interest in whether or not you can actually profit from this type of business, and that's what this review is going to focus on.
A lot of people are butthurt in the comments because I basically don't think this is a great business venture get into. Read for yourself and decide, but be sure and check out the comments as well.
Color Street Review
Can You Make Money With Color Street?
I think Color Street offers a decent product selection and a good compensation plan. In fact, I it's one of the better MLMs out there in my opinion.
However, most people will not make enough money to stay in business. In fact, Stylists earn an average of $113 per month. "Income" doesn't really start until you get to the Senior Director level, and that's still just around $2k/month. You'd better believe those people are hustling, building a team, and who really knows what their cost of doing business is, since you are encouraged to host "nail parties", which you would have to cater.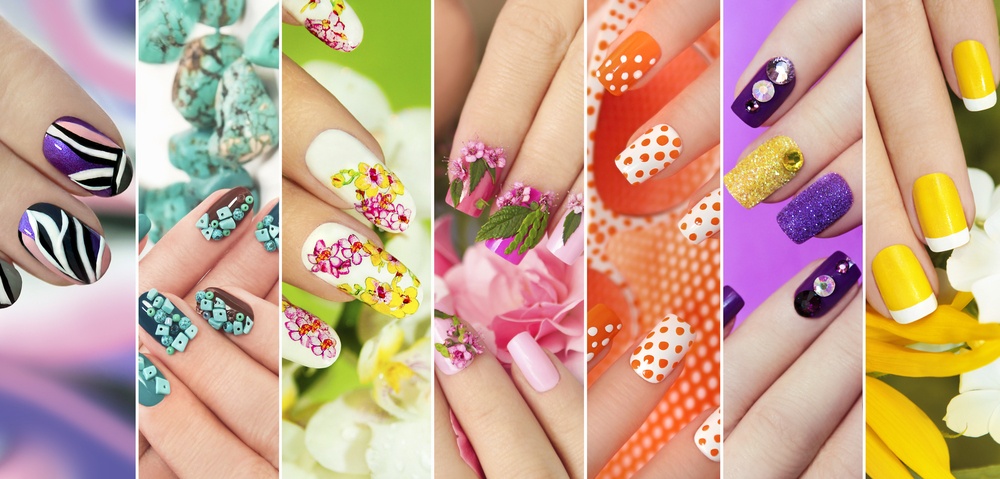 The thing that bugs me is that it's still network marketing, which means you need to network, and that usually translates to selling stuff to friends and family. Let's be honest: those "parties" gets annoying real fast.
Honestly, fashion bloggers make more when they promote normal products people want to buy. Not MLM stuff. That's why I quit "direct sales" (AKA network marketing) many years ago and started working working for myself using this system.
After 10 years building, buying, and selling successful websites, there's only ONE product I recommend for anyone who seriously wants to make money online.
The proven training is designed with newbies in mind, but the one-on-coaching is really what makes it so powerful. Click the button below to copy the exact method that reliably generates over $10,000 per month for me. (even during a COVID-19 quarantine)
Is Color Street An MLM?
MLM is a dirty word to some people, so it's important to know whether or not Color Street is an MLM. The truth is – YES, this is a multi-level marketing company.
I'll get into the details of exactly how each method of earning works in more detail below, but in general, there are two ways to earn money with Color Street.
1. You can sell products directly to the consumer. That means you'll purchase nail decorations and nail kits from Color Street, then resell them.
2. You can recruit people into the company to become consultants to your team. This is much harder to do, but also has much greater rewards because of the compounding earnings of multi-level marketing.
What are your feelings about MLM?
Multilevel marketing is one of the biggest industries in the world, so clearly there are a lot of people who join this type of company. Some are successful, some are not. Amway and Herbalife have been around for years, so MLM is here to stay.
Personally, I'm not a fan of MLM companies. I feel like there's a bit of a "bait and switch" that happens, where people join to MAKE money, but they end up SPENDING money to meet various qualification requirements.
Have you ever heard of "garage qualified"? It a new term invented specifically for MLMs to describe a person who is forced to buy their own products to support their business. Pretty soon, they end up with a garage full of products they can't sell!
Whether or not you join the Color Street MLM is up to you. I'm just breaking down whether or not I think this is a good opportunity to earn money.
How To Become A Color Street Consultant
Actually, there is no position in the company called "consultant". The base level is called a Stylist. As you progress through the company, achieving higher tiers of sales and team building qualifications, the positions are (in order):
Senior Stylist
Team Leader
Director
Senior Director
Executive Director
Senior Executive
National Executive
The earning potential of some of the higher tiers is pretty sweet, but my advice is to look only at the first 2-3 tiers depending on your experience promoting MLM companies. Most people (99%+) never go beyond these tiers, regardless of the company you promote.
Typical of MLM, to qualify for each level, there's a very complicated system of qualifying achievements you must maintain. In my opinion, these qualifications are meant to work AGAINST you, not for you, and it's why consultants may achieve a high status temporarily, but then lose it quickly after.
Rather than go through all the boring details, here's the gist:
All tiers require that you are "Bonus Qualified", meaning that you sell $300 worth of stuff in one or more month during a calendar year.
As you go higher in the levels, you need more "Qualified Legs" in your team. That means a Level 2, you need a couple of Level 1s in your team. As a Level 4, you need a couple of Level 3s, 2s, and 1s.
There are also rules about "Group Volume" and "Capped Group Volume", which means that you need a certain number in sales, and there's a cap on how much one of your legs can contribute to that GV. So if you are a Team Leader and have 3 qualified legs, you need everyone together to sell at least $5000 worth of stuff in a month, but one team cannot account for more than $2500 of the $5k total.
Complicated, right? Yeah, it's gets pretty silly, and I don't really get why a company would structure itself this way other than to create confusion.
What Products Does Color Street Sell?
Color Street sells nail polish strips for decorating your nails. It's a simple idea, and you could definitely find some repeat customers. So far, I like the idea!
You basically get a package that contains the wraps, then you then cut them to size and apply them to your nails.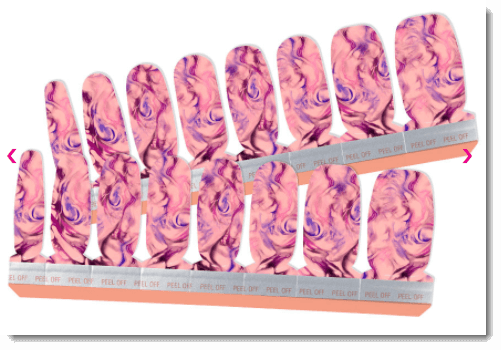 This allows you to get more complex patterns than you could ever achieve yourself. In theory, it's much easier to get the wraps right than regular nail polish, so there's less risk of screwing things up.
Once applied, the strips are meant to stay in place for roughly two weeks. Each set comes with 16 strips. Reviewers suggest that you can get either three or four manicures or pedicures from each kit, depending on the size of your nails and how carefully you cut.
For the most part, reviews on the nail polish strips are positive. It does take a while to learn how to use them efficiently and it might take you a while the first couple of times. Still, most people seem to enjoy them once they get to that point.
The pricing is also reasonable. Most of the patterns cost just $13 each. That's pretty good for a product you're going to get at least two uses out of, probably more. The pricing is also less expensive than Jamberry, which is a bonus.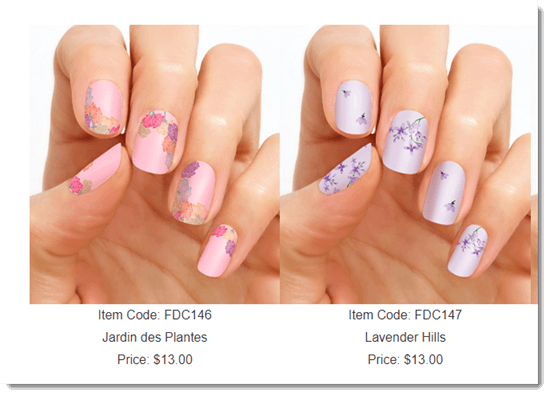 There is also a variety of patterns to choose from, including many fun ones. Their selection should vary over time as well.
Another interesting thing is that the mails range in complexity. So, you have the patterns like the ones above but there are also cheaper sets that have solid colors. Other styles include glitter nails, French nails and ones that are holiday themed. That means there's something for everyone, and for every occasion.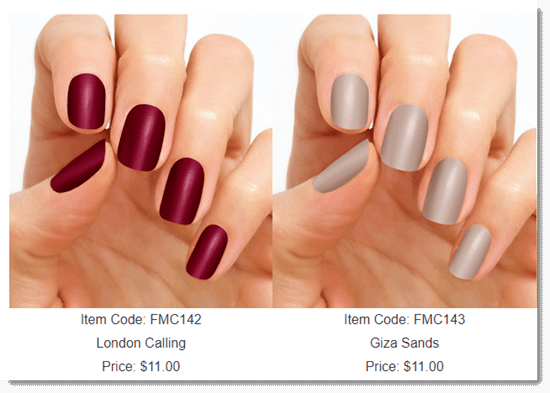 After all, some people enjoy funky styles and unique patterns, while others are looking for something more professional or elegant.
I like the choice of styles overall. There are enough products to keep people interested but so many that they're overwhelming. In total, I counted 95 different sets on the site, although the exact number may vary over time. In contrast, Jamberry had more than 600 products last time I looked.
Personally, I like that idea. Nail polish can be purchased in many different places, so why try to sell it? The wraps are much more unusual and these would get people interested in the company.
There is one other thing to mention – visitors aren't able to see any of the products listed on the website for Color Street. Instead, you have to find a distributor first! This is common in the network marketing industry, because they want to funnel people to distributors instead of the main website.
This inconvenient ordering system is why a lot of customers fall off over time, and one more reason you should be running your own website instead of just selling stuff in person.
What's In The Color Street Starter Kit?
The Color Street Starter Kit costs $129, although there's an updgrade version available for $299 as well. As of 2020, the kit includes:
13 Full sets of nail strips
1 French, 2 Solid, 2 Glitter, 5 Design, 1 Pedicure, 2 Petite
72 Testers
40 remover pads (2 boxes)
100 Prep Pads (1 box)
2 Large Nail Files
2 Nail Buffers
60 Mini Files
50 Cuticle Sticks
Tote bag
25 Catalogs
25 Colorful Opportunity Brochures
In all honesty, most people just end up buying the starter kit to use themselves, and never end up selling anything. There's nothing wrong with that!
If you do end up selling, the idea is that this stuff would be the "business starter kit", so you can demonstrate to potential buyers what Color Street nail art is really about. You know, does it work, does it look nice, etc. Like a try-before-you-buy type of thing.
Running a business costs money, so keep in mind that there will be some costs associated with selling Color Street products. You'll need to host events or at least do 1-on-1 meetings with people to get them interested in buying your products, and you'll probably have to spend money to purchase test products for these consultations.
Do Color Street Stylists Get A Discount?
Color Street stylists do not receive any kind of discount on products, but there are some contest which run throughout the year where you may be awarded free stuff. I couldn't find any info on how often these contests run or what the rewards were.
Is Color Street A Good Business Opportunity?
There are two basic ideas of how you can make money with Color Street. One is to make sales of products, the other is to build a team of distributors. In this section, we're going to look at each idea and how they stack up.
The first thing is that you earn 25% for sales that you make. This is paid out weekly. 25% is actually a really good commission rate. I'm usually happy with 10%, so double and a half more sounds great!
There are also bonuses for sales volume. Hitting monthly targets gives you the ability to earn up to 10% in extra commission. The lowest target is $600, which is pretty high when you consider that each set of nails sells for $15 or less. Still, at least there is a bonus for sales, and some companies won't even offer that.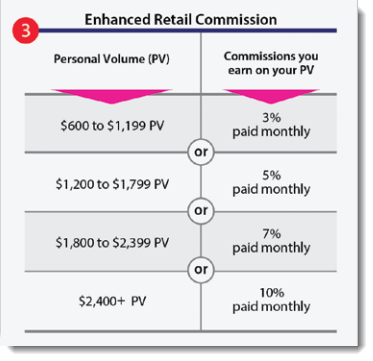 People who buy from you can become Preferred Customers with the company. To be "preferred" means they'd be making automatic monthly orders (receiving a 10% discount. With that happens, your commission drops to 15%, which is disappointing. I thought Color Street would encourage us to promote automatic payments?
How Much Money Can You Earn A Color Street Stylist?
This is the sad part, and one of the main reasons I don't recommend Color Street as an income opportunity. This pattern is true across all MLMs. The vast majority of people barely earn any money at all.
When you look at the compensation plan, the POTENTIAL for earnings is insane. Wow. You might earn $500,000 or more! You can earn 3% commission from stylists you recruit (levels 1-5), then 1.5% on levels 5+. The "multi level" part really compounds, and everyone loves passive income.
But if you look at the income disclosure, you'll see that less than 1% of people earn more than $28,000 per year, and that DOES NOT INCLUDE COSTS.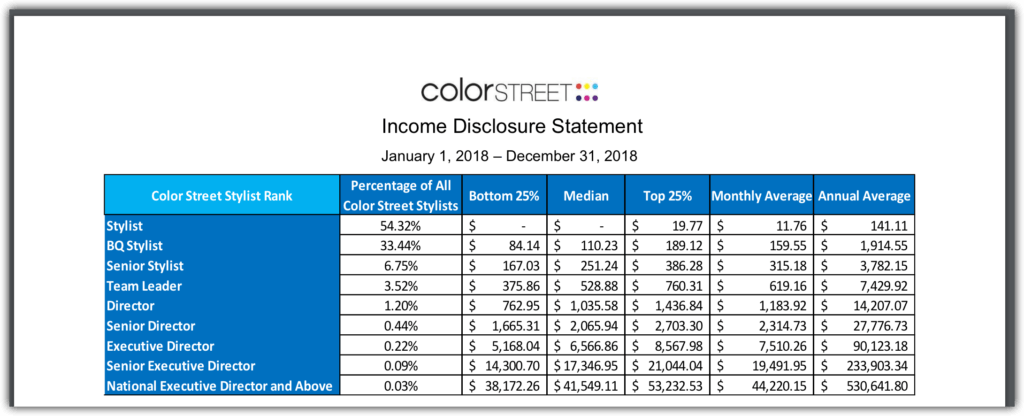 A "good income" of $90,000 starts at the Executive Director level, and that means you'll need to be managing six legs, including 1 Senior Director and 2 Directors. 0.22% of qualifying Stylists achieve this level.
Side Note About The Jumpstart Bonus
One annoying thing I kept reading about what the "Jumpstart Bonus". This is based on how many sales you can make within your first 35 days of joining. I thought this was annoying for two reasons.
1. For someone new to the business, this is a lot of pressure to perform well from the beginning. Very often what this leads to is people just selling as much as possible to friends and family instead of trying to build a long term business that attracts real customers.
2. The bonuses aren't real money. You just get product credit! If you sell a whopping $1000 worth of product you get a laughable $50 in product credit. Not worth your time IMO.
Recruiting A Team With Color Street
The next aspect is making money from a building out a team of sellers. This means recruiting other people into the company, and getting them to make sales. As with any MLM or direct sales company, the people making the big money in the industry are the ones with big teams.
If you had dreams of getting rich with passive income, skip the sales part and go directly to team building.
The reason for this is that there is more potential for income from your team. In fact, it would be almost impossible to earn a full-time wage (or even a part-time one) from sales alone. You would need an extremely large audience and people who frequently purchase many kits at a time.
With a team, you get to earn a little bit from each of their successes. So, your team members are going out, hosting events and making sales. The ideal situation would be that you are able to coach them on how to be effective sales people, then you earn a slice of what they sell.
As your team grows larger, the number of people you can earn from increases. The larger and more successful your team becomes, the more potential there is for bonuses.
For example, Color Street uses a rank system. As you progress up through the ranks, you earn more bonuses from recruiting others and you get Leadership Level Bonuses, which are in the image below.

The levels here refer to how far people are below you. So, Level 1 is someone you recruit, Level 2 is someone they recruit and so on. You're earning 3% of the sales from each of those levels, not counting other bonuses.
This idea always sounds amazing on paper, but, you need to think about it in reality. To grow a large team, you would need to recruit at least a few people, ideally a dozen or more. At least some of them would need to be successful and recruit others into their downline as well. Everyone needs to keep recruiting and making sales in the long-term.
That's tough. Most people who join an MLM drop out in the first year, many in the first few months. The people you recruit often come from the same social circle too. This often creates a situation where everyone is competing against one another. Those patterns suck for long-term sustainability of your business.
Color Street Parties
Color Street also has a party component, meaning that you can host events at the your house as a way to get sales.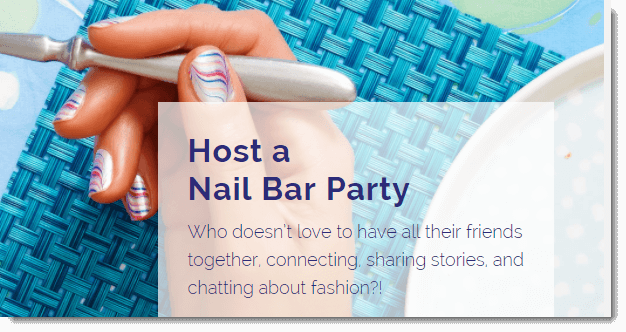 The process is more demanding and stressful than Color Street implies, but it's not just Color Street that does this. Most network marketing companies downplay the fact that these parties cost time and money. In fact, many people lose money throwing a party because people expect drinks, food, and maybe even games if they are going to be sold to!
When was the last time you invited someone over to your house without entertaining them, but instead tried to sell them some stuff? That sounds like a horrible friend!
Also, any items used will come out of your own pocket. If you do throw a party, keep an eye on your expenses.
Your Color Street Website
The good news is that you have a way to make online sales. You can share your site on Instagram, Facebook, and other social media. You can send your link via email, or just text it to a friend. Super easy!
The downside is that your website is basically a carbon copy of every other Color Street website online, and they don't give you proper training on search engine optimization or how to actually get traffic to your website. Without this type of training, your site is basically dead in the water, and is going to rely on social media promotion alone.
Instead, I recommend that you build your own website and use that to direct traffic to your Color Street store. This way you can promote other nail art and beauty products in addition to your Color Street products. In the future, if anything happens to Color Street, your company will survive. You do not want to be dependent on this one product to earn money!
There are many products you can promote in the makeup or the fashion industries to help your website earn money, PLUS, you can put Google ads on it to earn money just from people viewing your website.
Final Review Of Color Street
Color Street is one of the better MLMs out there because the products are decent, and the price point is reasonable. However, it still has that complex commission structure and a strong focus on team building. The big earners are the ones who build big teams of sellers, and you need a massive team to make any kind of good money with this company.
Personally, if I'm going to dedicate myself to growing a business, I'd rather have more control over my personal brand I want to choose the products I sell, and not be stuck selling just one company. I want to be able to design my own website to showcase ME, not just be a cheerleader for a single company.
I can show you how to create your own online brand promoting nail art, makeup, beauty products, and much more. If you have any questions at all just let me know in the comments, or you can start building your website first and ask questions as you go.
Color Street Review
Color Street products seem to be decently popular, but it's always so hard to tell with MLM products. Are these sellers writing fake reviews? Are these real customers who actually like the stuff? Hard to say.
As I see it though, it will be really hard to make consistent, reliable income promoting Color Street products, which is the goal that I'm after. As a side income? Whatever. Go for it. As a business? No way. I'd rather start my own website and take full control over my business rather than lean on another company and allow them to retain control.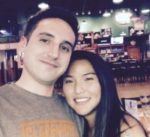 MLM Critic & Author: Nathaniell
What's up ladies and dudes! Great to finally meet you, and I hope you enjoyed this post. I have to be honest though. I'm not a big fan of MLM. Tried it. Hated it.
Affiliate marketing is cheaper, faster, and easier. See for yourself and join millions of other successful affiliates generating income from their blogs!
No inventory. No fees. No recruiting. 3 BILLION potential buyers online.
Reader Interactions