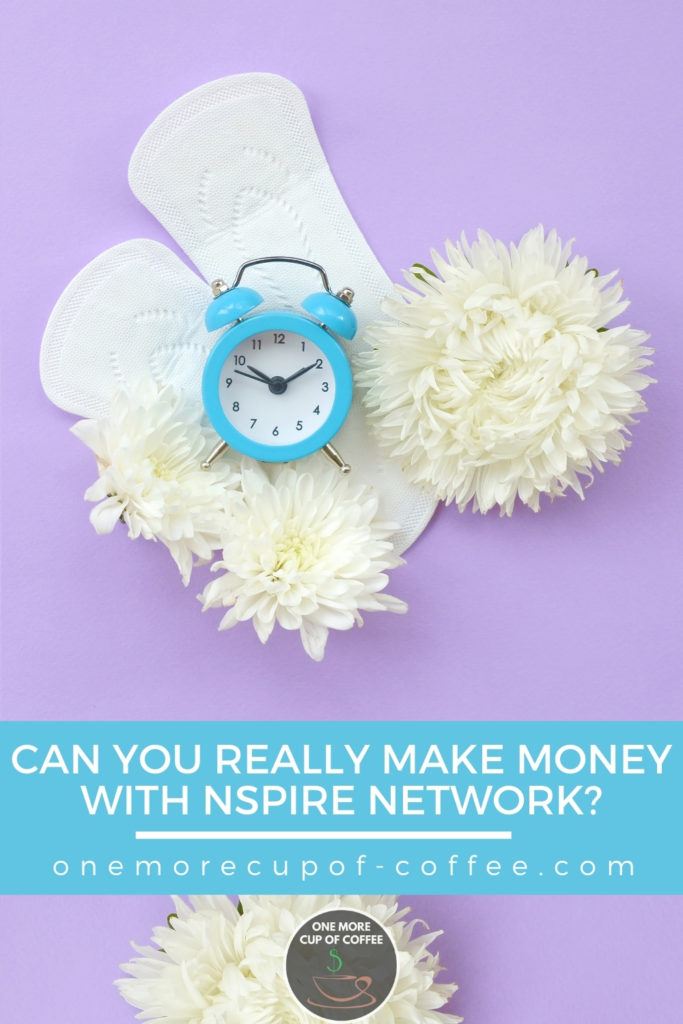 Nspire Network Review
Company Name: Nspire Network
Costs: $99
Rating: 26/100
Update: Nspire Network has combined with Wakaya Perfection.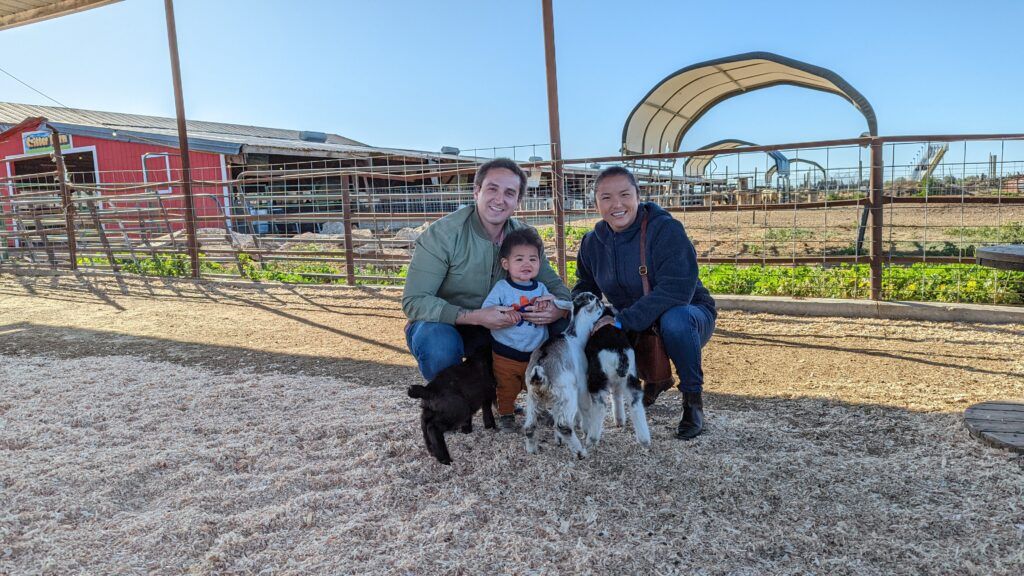 Are You Ready To Work Your Ass Off to Earn Your Lifestyle?
Are you tired of the daily grind? With a laptop and an internet connection I built a small website to generate income, and my life completely changed. Let me show you exactly how I've been doing it for more than 13 years.
Do I Recommend Nspire Network?
Nspire Network has a good approach and some compelling products. And yes, you could make money with Nspire Network. The problem is that your income potential would be limited. The products that you're most likely to sell are sold based on need not want and they are also inexpensive. So, even if you're passionate about Nspire Network, an option like affiliate marketing would be much more powerful for making money.
What Products Does Nspire Network Sell?
Nspire Network is unusual. Generally speaking, this is a health company but one of their main product lines is sanitary napkins. This is something that most network marketing companies don't offer.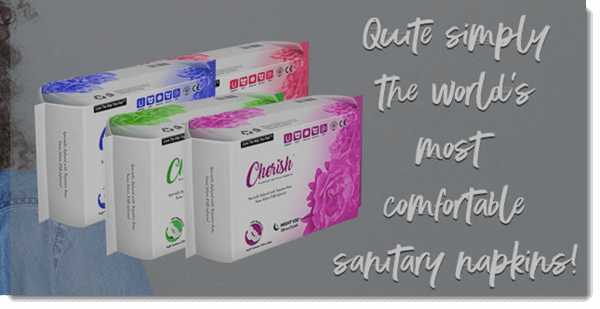 With these, comfort is one of the main selling points. There is also a strong all-natural focus. The company also includes a negative ion strip. It claims that this can help 'reduce pain and inflammation' along with potentially helping to 'eliminate unpleasant odors'. It's not clear how accurate the claims are but they do make the products stand out.
The products come in various types, including Day Use Pads, Over Night Use Pads, and Panty Liners. Oddly, the company doesn't offer tampons, which feels like an oversight and could limit your audience.
Nspire Network also runs a campaign called 'Now We No' that focuses on the many unnecessary chemicals and compounds in commercial sanitary products. This includes claims like the following:

I don't know enough about the science to say whether the claims are accurate or not. But, there is logic to them. After all, companies do tend to focus on profit first and don't test long-term exposure to compounds unless the law requires them to.
From a sales perspective, the idea is powerful. There is already a strong interest in natural products, especially those that use fewer chemicals. This is why there are companies like Essanté Organics that claim to offer cleaner and healthier items.
There are many other companies that follow the same idea. But, few of these offer sanitary products in their selection. For this reason alone, Nspire Network may be powerful. The approach also gives distributors clear angles to focus on.
The products are also reasonably inexpensive for what they are. For example, a 10-pad pack of Cherish Day costs $5.00. That's not cheap, of course. But, it's still fairly good for a higher-quality version of what you find in stores.
On a related note, the product type works well for making money. There aren't many equivalent items out there and those that do exist aren't common in stores. Plus, the items need to be purchased regularly. If you can get people interested, you could easily end up with long-term customers.
Beyond the sanitary items, there are a handful of other products on offer. These are as follows:
MaxLife Prostate Care Plus
Total Recall Memory Booster
Sweetest for Her (female sexual energy)
Taboo for Him (male sexual energy)
Empower Testosterone Booster Plus
These are all supplements and contain various herbal components. For example, the testosterone booster includes Tongkat Ali, L-citrulline, and DHEA.
The general idea is a common one and other brands have similar products. Many of the ingredients used will have some evidence for their intended benefit. Tongkat Ali is one example of this, as the herb is often promoted as a testosterone booster.
But, like most herbal supplements, the products are mostly a shot in the dark. They may offer health improvements and give the results the label claims. But, for many people, they might do nothing at all.
They are also fairly expensive at either $79.99 or $89.99 for 60 servings. This pricing isn't too unusual for supplements but it would make some people disinterested.
Personally, I think that sanitary products are the most compelling product from this company and the place where most sales could be made. The additional supplements just feel like a way to expand the product line and are likely to be less popular.
Is Nspire Network A Good Business Opportunity?
Nspire Network does have some compelling features. It's easy to see how some of their items would be popular, especially among the audience. So, let's look at the income side of things.
The first thing is that you sign up based on one of four tiers. These are:
Builder: $99 (or more)
Achiever: $299 (or more)
Premium: $499 (or more)
Elite $999 (or more)
The different tiers just relate to the products you get, with the more expensive options providing you with more items. As such, there are no compensation bonuses for the larger packages.
The options mostly consist of various sanitary products, although some of the larger ones include the supplements as well. The idea is that the packages are cheaper than buying the items individually – with the larger ones offering better value for money.
There is also an annual $35 fee to remain a distributor.
How You Earn
The main way to make money through Nspire Network is through a replicated website. The company states that distributors can earn 'up to 40% of the retail CV' in this way. That basically means you earn up to 40% of what the product sells for.
As always, the 40% rate is a little misleading. This is the most you can possibly earn per sale and it is based on both commissions and bonuses. Distributors actually start out at 25% commission.
Earning 25% on a sale is decent enough for the supplements. However, it isn't that appealing for the sanitary napkins. These all sell for $5, which should mean that you earn $1.25 per sale.

If you make a large number of sales, that rate is fine. In fact, many affiliate programs have you earning less per sale. Remember though, you're making these sales in person, which may make the process more difficult.
The 25% does also apply to the large packs. So, if you recruit someone who buys the Achiever pack at $299 the amount you earn is more significant.
That difference in income means there is a strong emphasis on recruitment with Nspire Network. For most people, making a significant income from sales alone would be difficult, especially with the low prices of the napkins.
You can also earn by reselling the physical products that you buy. In this case, you would be earning the difference between the price you pay and what customers pay. That could be powerful with the initial packs, as these offer a deeper discount.
Reselling like this can work and is a good way to offset any costs, especially if you don't want the products yourself. But, this doesn't seem to be a part of the compensation plan. As a result, any sales made in this way may not count toward bonuses.
The general goal isn't just to make money through sales. Instead, the company focuses on a binary compensation plan that offers various bonuses.
A binary plan is one that is split into two main legs (or teams). These are typically based on the first two people you recruit. Anyone after that is allocated into one of the two legs.
Some of the bonuses that you earn are based on the purchases, recruitment, and the sales of your downline as a whole. Other bonuses are related to how those two teams perform compared to one another.
A key component of this is the idea of CV. CV stands for Commissionable Volume and is a measure of the sales that you can earn money from. These include sales from your replicated website and from any customers who order on autoship directly from the company.
To stay active, you need to meet the requirement of 35 CV each month. The company doesn't explicitly state the relationship between CV and the cost of products. But, from their phrasing, it's likely that they are roughly equivalent. If so, you would need to make $35 in sales each month to stay active. That's not an extremely difficult goal and some can come from your own purchases.
If you plan to progress in the company, you need to go up ranks. New ranks offer more bonuses and require you to hit sales targets within your team.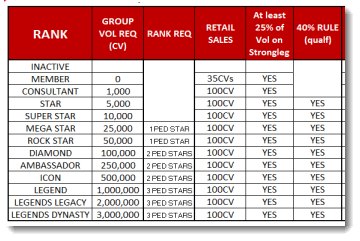 As you can see, the retail sales requirement increases to 100 CV each month for most ranks. Only 35 CV of that can come from personal purchases. The rest must come from sales. Even 100 CV is achievable. Honestly, if you can't make $100 of sales each month, direct marketing is a poor choice.
But, there is one issue.
Monthly requirements ignore how complex the world is. You may have some months where sales are very easy and others where they are incredibly difficult. Having to hit the 100 CV mark on some months could be challenging if life gets in the way.
You can earn considerable bonuses from the system if you progress far enough through it. But, as the table shows, the requirements for each new rank are considerable. Most members won't get past the Consultant rank and many may not even make it there.
With that in mind, it's critical that you weigh up your audience and situation. This should give you an idea about how realistic Nspire Network is.
Making Long-Term Income
The sanitary products from Nspire Network are appealing and their unusual nature is certainly an advantage. It's easy to see how you could make consistent sales. The relatively inexpensive nature of the products also helps for selling.
Some customers may also love the convenience of being able to order their sanitary items, rather than getting them at the store.
Even with this, there are two main limitations I see. The first is an embarrassment. Some customers may be hesitant to buy the items and may not even want to talk about the concept. The products certainly wouldn't be as easy to promote as cosmetics or jewelry.
The second problem is the price and nature of the products.
Sanitary items are something that women need regularly, which is good for consistent sales. But, people are only going to need a certain amount each month. In contrast, if you were selling makeup or something similar, customers might spend $100 or more at a time. That's unlikely to happen with sanitary items.
The products are also fairly inexpensive. As I mentioned before, that's great for making sales. But, it does mean your commission per sale is low.
So, you're not earning much per sale and sales volume per customer is going to be limited. Those are serious disadvantages. To get around them, you would have to find many more customers.
Oh – and you're also dealing with a product that people either need or they don't. This constrains your audience as well. There are the supplements too, of course. If you could successfully sell those, then things would be easier. But they don't seem competitive.
As a general rule, the direct sales field always involves considerable time and legwork. The issues with sales and commission make Nspire Network that much more challenging.
Why bother? You would have more income potential but turning to affiliate programs to promote other items to the same audience, like cosmetics or aromatherapy. There may even be similar programs for sanitary items if you want to focus on that direction.
I bring this up simply because selling online is more sustainable. You get to focus on products that will sell and you promote to a wider audience. This aspect alone increases the income potential.
There aren't the same bonuses as with Nspire Network, of course. But, you also don't have to worry about team building or the related complexities. Besides, I'm not convinced about the potential to make money with Nspire Network. You're just not earning enough from the individual sales and there are so many limitations.
Can You Generate Reliable Income WithNspire Network?
The Nspire Network Review
The products from Nspire Network are decent but that isn't enough to make this a good opportunity. Instead, the income potential is low, and being successful would require more recruitment than it should.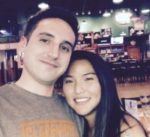 MLM Critic & Author: Nathaniell
What's up ladies and dudes! Great to finally meet you, and I hope you enjoyed this post. I have to be honest though. I'm not a big fan of MLM. Tried it. Hated it.
Affiliate marketing is cheaper, faster, and easier. See for yourself and join millions of other successful affiliates generating income from their blogs!
No inventory. No fees. No recruiting. 3 BILLION potential buyers online.
Reader Interactions