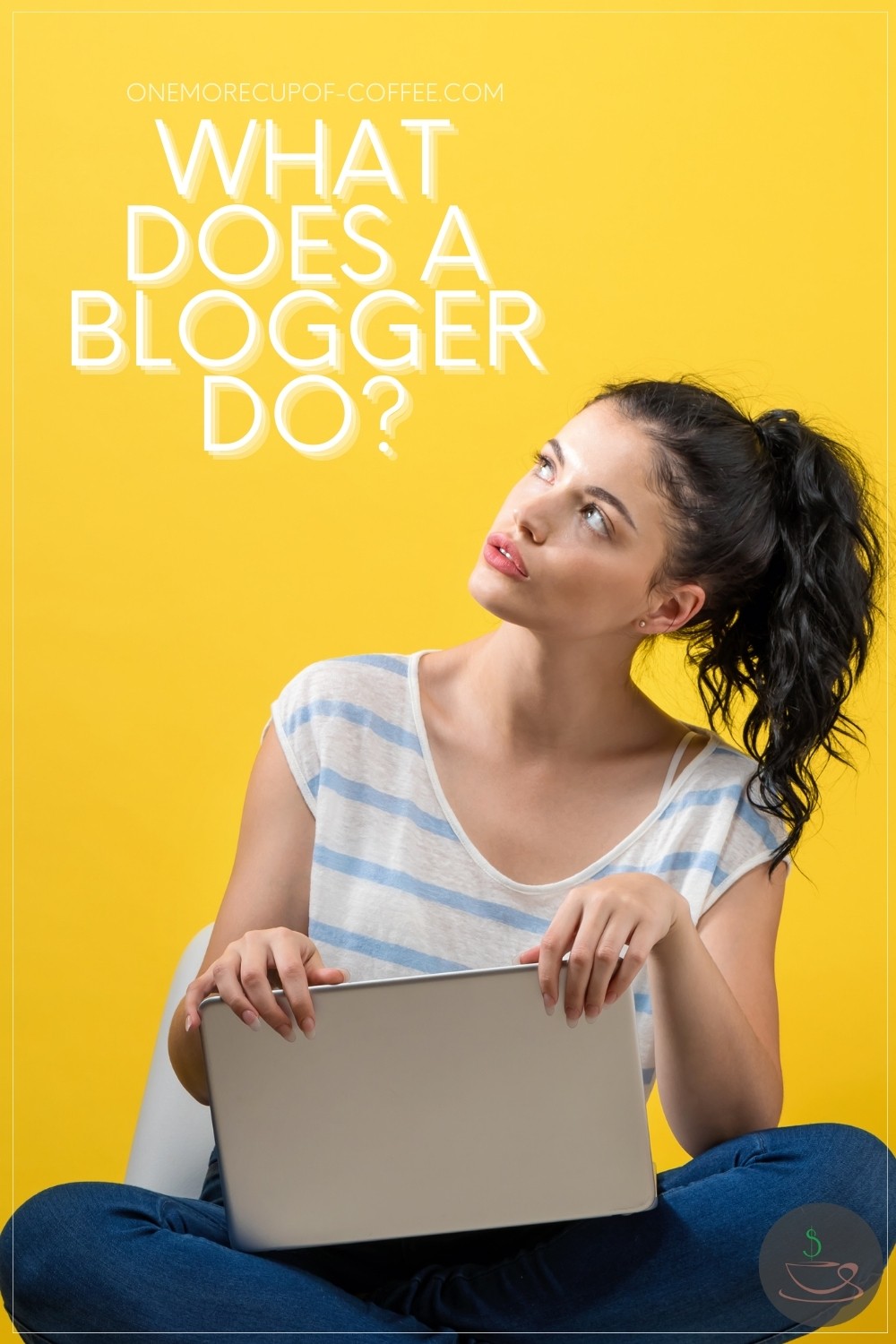 These days, you often hear people talking about blogging. Or maybe you meet someone and they say, "I'm a blogger!" In response, you may say, "Oh, sweet!" But perhaps what you really wanted to say, and have always been curious to ask, is this… "What does a blogger do, exactly?"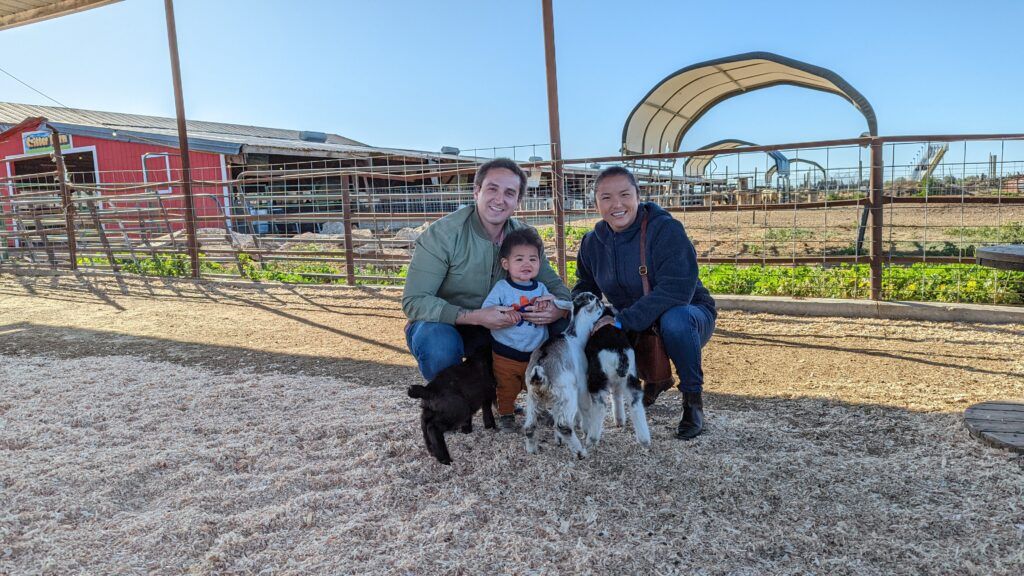 Are You Ready To Work Your Ass Off to Earn Your Lifestyle?
Are you tired of the daily grind? With a laptop and an internet connection I built a small website to generate income, and my life completely changed. Let me show you exactly how I've been doing it for more than 13 years.
A blogger does many things. They blog, obviously, but that short and awfully witty response often doesn't clue you into what bloggers actually do. You also may assume bloggers make money from blogging, but you aren't really sure and are afraid to ask.
Well, wonder no more because in this guide I'll be dishing out exactly what a blogger does on a day-to-day basis, including both the unglamorous and fabulous aspects about blogging and how bloggers are able to generate a profit from what they do. Let's go!
What Does A Blogger Do?
What does a blogger do? To answer that question, we will talk about professional bloggers, rather than hobby bloggers.
Hobby bloggers are those who may start a personal blog wherein they share their thoughts, opinions, and maybe some family vacation photos. The bulk of a hobbyist blogger will stretch to just writing and publishing willy-nilly, or whenever they feel like jotting down an idea or thought that popped into their head.
Professional bloggers are those who may start an affiliate blog or personal blog but with the aim to grow it into their full or part-time business – aka monetize it. These types of bloggers have a seemingly never-ending to-do list (after blogging for ten years, my list still isn't getting shorter).
So what do those bloggers do?
Believe it or not, bloggers do more than just write blog posts. Bloggers are mostly a "one-man show" who create, manage, and grow, their brands or businesses. At least, many bloggers start off that way until they generate enough income to begin outsourcing the ugly work.
A blogger's main priority is to write and publish informative, entertaining, or educational content for a targeted audience.
A few blog examples would be travel blogs that inspire (and inform) people to travel to new, exciting destinations; fashion blogs that give helpful style and beauty advice; or food blogs that encourage you to get more creative in the kitchen.
But, wait! Just writing and publishing articles isn't all that a blogger does. There is much more work that goes on behind-the-scenes, which I'll discuss more below.
Daily Tasks Of A Blogger
Every blogger works differently on a daily basis, some may focus on just keyword research and starting that long-awaited blog post, while others may focus on ramping up and growing their social media profiles.
There are many "routes" you can take as a blogger. But to simplify what a blogger does, I will just go over all the aspects about blogging that a blogger may incorporate into their daily to-do task list.
Not all bloggers will do a bit of each task every day, while others may.
What's important to take away from this is the fact that a blogger does a lot more than just blog since they are all-at-once the writer, CEO, marketer, publicist, editor, proofreader, and accountant for their blogs.
SEO + Keyword Research
Search Engine Optimization (SEO) is something that separates professional bloggers from hobby bloggers. Mastering SEO is essentially what will bring your blog organic traffic from Google and other search engines. If you're not familiar with SEO, make sure to check out my SEO checklist.
Then there is keyword research, which is a necessary prerequisite to writing content. By researching keywords and queries, you will be able to craft highly-valuable written content that satisfies a user's search intent.
Bloggers who do both SEO and keyword research set themselves – and their blogs – up for success. Some bloggers do keyword research before writing every article, where some bulk research keywords once per week or month.
Drafting + Publishing New Articles
Bloggers have various publishing schedules, but ideally, every blogger should be thinking about drafting or publishing new content every day. Since publishing is the only more-or-less "guaranteed" way to grow your blog, it's something bloggers need to do often.
Publishing new content once a week, I'd say, is a minimum. Not everyone can blog and publish every day. But if you can? Your blog will soar past your competition.
Optimizing Old Articles
A task that bloggers have to do is to optimize old content regularly. This isn't necessarily something a blogger would do on a day-to-day basis, but it's worth including just so you know that it's another (often pesky) item on the blogger's to-do list.
A good rule of thumb is to cycle through your old content every 6 months – 1 year to make sure you are up-to-date with the latest, most relevant, and valuable information. Otherwise, your articles may drop in Google rankings.
Image Creation, Optimization, + Design
No blog post is complete with a few eye-catchy images! For bloggers who blog in the food, travel, or lifestyle niches, this task is usually highly time-consuming since original photo content will perform best and set you apart from the competition.
No one wants to subscribe to a travel blog that uses stock photos to illustrate the advice given in the article. But for articles like mine – in the make money online niche – I don't necessarily need to shoot original content. Otherwise, I'd have 1000 photos of me… typing on my computer?
Depending on the blogger, photo content may be a huge daily task.
Posting On Social Media
Most bloggers will have some sort of social media presence. In fact, most pro bloggers do. Who these days doesn't?
A day-to-day task of a blogger will often include posting updates on their social media platform of choice. Which platform, again, will depend on the type of blogger.
Instagram is a popular choice, as is Facebook, Pinterest, and even Twitter.
Luckily, these days there are many automation tools and schedulers that help out bloggers with the workload of posting on each social app. Or, for the bloggers who can afford to, outsourcing and hiring a virtual assistant for social media management work is another possibility.
Nevertheless, growing a social media presence is usually a big side hustle for most bloggers since this is how they can connect with and further build their blog audience.
Creating + Writing Email Campaigns
Another task that bloggers may do on a daily basis is creating and sending out email campaigns.
In some cases, bloggers can automate this process as well to capture new subscribers, while others will manually write new updates for their subscribers every day or week (like I do).
By the way, are you on my newsletter yet?
Taking Care Of Blog Administration
On top of researching, writing, and marketing, bloggers also need to take care of administrative tasks – like sending and responding to emails, business inquiries, updating plugins, fixing bugs, analyzing Google analytics, and more.
No, it's definitely not the most fun or interesting part of what a blogger does.
Pitching Brand Collaborations
A part of blogging is seeking out sponsorships for paid brand collaborations (or getting approached by them).
Again, this will vary depending on who the blogger is and what their goals are.
But still, learning to pitch to brands, marketing yourself, and sending out your media kit is a normal thing to do as a blogger.
Going Out + Creating New Content
Finally, on top of the dozens of tasks bloggers have to do to grow their brand/business, is going out and creating new content! Without it, old blog content can quickly become old news and get surpassed by competition in SERPs.
Thus, a blogger's to-do list is truly never-ending. Bloggers always need to keep creating, innovating, improving, and learning.
Goals Of Starting A Blog
Every blogger will have a different goal for their blog.
Some may start blogging for the simple pleasure of doing a ritual "brain dump" to find more balance in their lives.
Some bloggers blog for money. Some for recognition. Some for community.
Typically speaking, though, when someone starts a blog the goal is usually more simple. It's to share. Share about your personal life. Share an awesome recipe. Share about an incredible far-off destination. Find something you're passionate about, and learn how to make money sharing that passion with the global community.
At the heart of a professional blogger's goal is to build a sustainable, income-generating business from their blog. But how do they do that?
How A Blogger Makes Money
Bloggers make money from their blogs in typically 3-4 ways via:
Affiliate Marketing
Display Ads
Sponsorships
Selling Physical or Digital Products
With affiliate marketing, bloggers can earn from qualifying commissions on any eventual purchases from tracked link clicks that originated from their blogs.
For example, a food blogger may heavily use and love a certain type of food processor. Since it's a product that they love and are happy to share with their website audience, they could link to it on Amazon (or via a food blog-specific affiliate program) in their recipe articles or kitchen appliances guides.
Any click-throughs and purchases of that food processor via their blog link would consequently land them a small commission. It's not much on its own, but when you add affiliate sales up it can result in a big paycheck. As such, it's one of the main ways that bloggers make money.
Another way bloggers make money is through display ads like I do with Mediavine (here is my income report). This is specifically a great way to generate passive income from blogs.
On top of those two monetization methods, bloggers make money through sponsorships (paid brand collabs) or by selling their own physical or e-products on their blogs (i.e. courses, ebooks, presets, etc).
As you can see above, there are many creative ways that bloggers can make money from their blogs. When you realize that there is virtually no limit on earning-potential with professional blogs, it's understandable why blogging has become such a lucrative business (and lifestyle) opportunity.
Have you ever thought about starting a blog but weren't sure because you didn't know what bloggers really did? Well, now you know! That said, does blogging seem like something you could see yourself doing full-time? Here are 40 popular blog topics, but there's no limit to what type of content you could be publishing on your own blog. ANY idea can make money, since people search for literally everything online.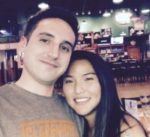 Nathaniell
What's up ladies and dudes! Great to finally meet you, and I hope you enjoyed this post. My name is Nathaniell and I'm the owner of One More Cup of Coffee. I started my first online business in 2010 promoting computer software and now I help newbies start their own businesses. Sign up for my #1 recommended training course and learn how to start your business for FREE!