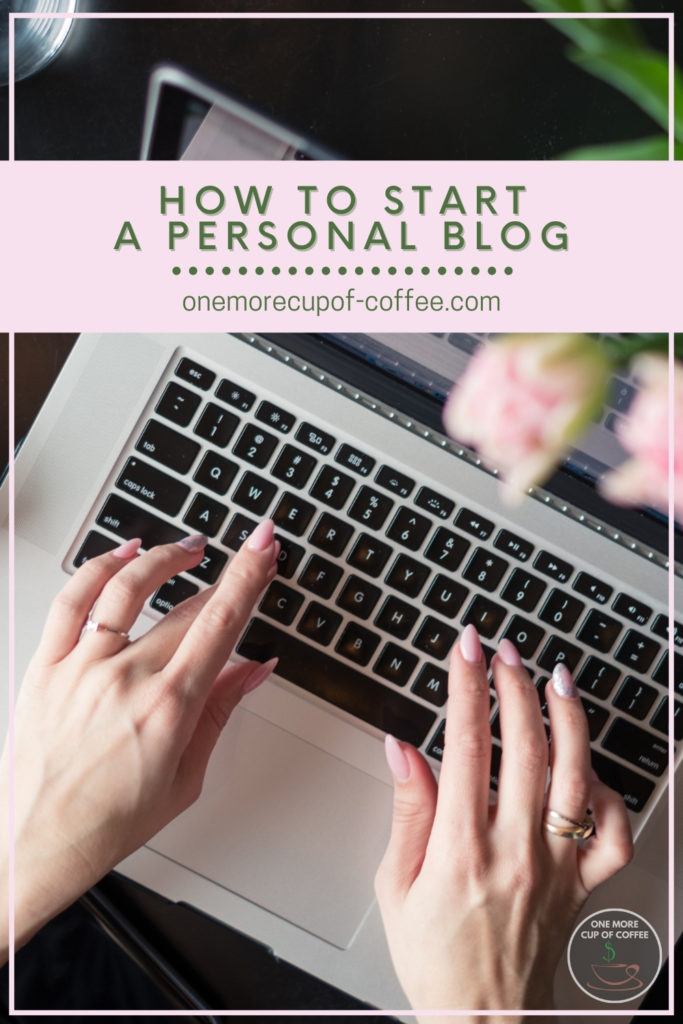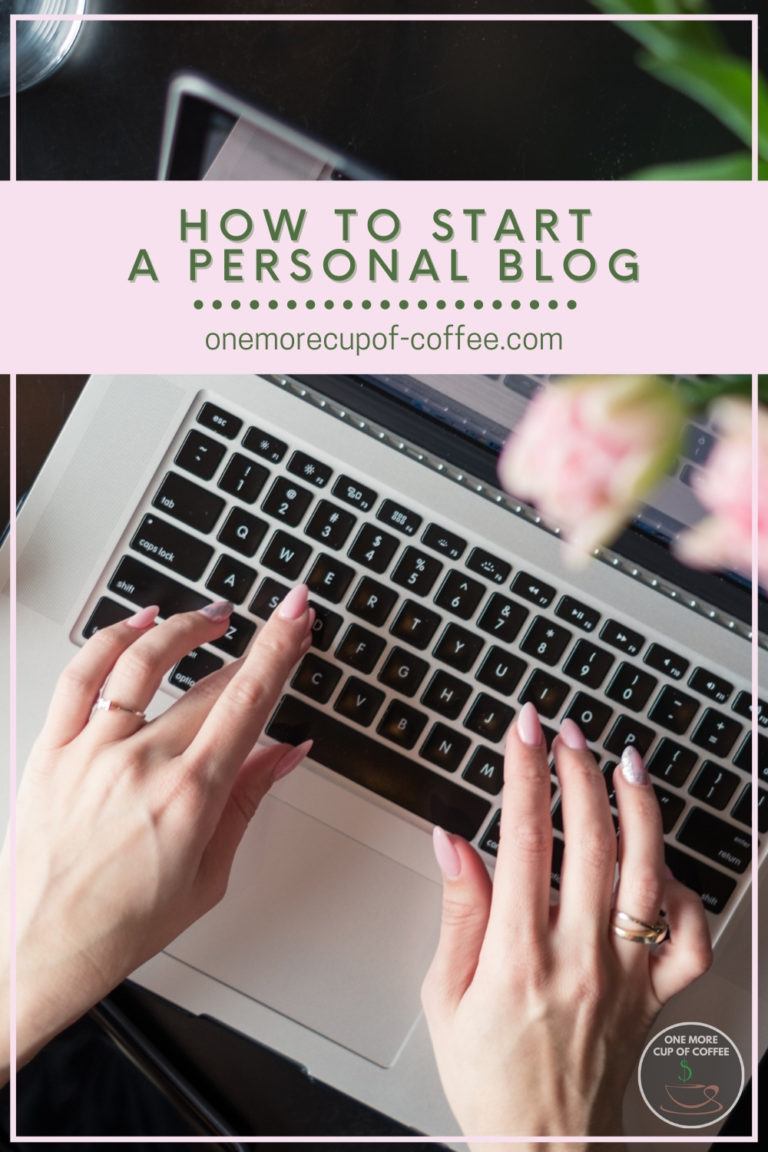 Curious about how to start a personal blog and get your thoughts out online? Join the club! You are about to embark on an exciting journey. Blogging is one of the best ways to share your personal insight and experience with others.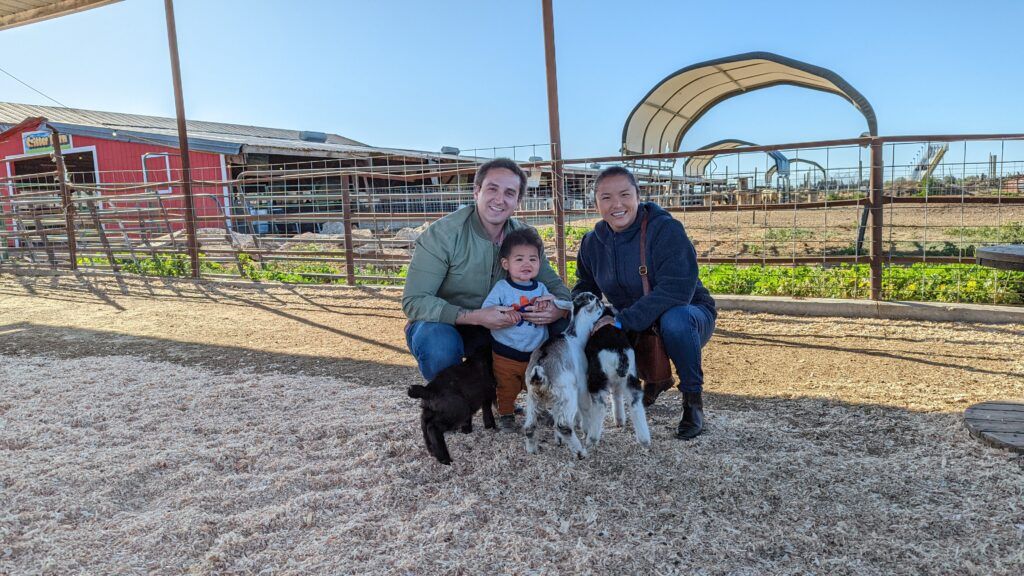 Are You Ready To Work Your Ass Off to Earn Your Lifestyle?
Are you tired of the daily grind? With a laptop and an internet connection I built a small website to generate income, and my life completely changed. Let me show you exactly how I've been doing it for more than 13 years.
Not only that, but writing is also therapeutic a creative outlet. Starting a personal blog can be helpful in gaining clarity on a topic or deepening your knowledge of it. It's a great way to connect with yourself and with others (and brands if your intention is to monetize one day!).
Blogging can be highly profitable. In fact, many personal blogs start out as casual projects. Something to do when you have spare time. But what often happens is that your personal blog will turn into something much more.
As many professional bloggers nowadays will say, they too, started blogging "back in the day" as just a fun way to share their lives online. What they didn't expect was for their blogs to take off and to start making them thousands of dollars in income each month. But that's the reality!
You might decide to keep your personal blog on the down-low. Meaning, you don't necessarily have to share your new posts on social media or monetize your blog. But in case you do, your personal blog can easily transform into a lifestyle blog.
Lifestyle blogs are pretty much the same as personal blogs, but the intention behind creating is different. A personal blog's purpose is for the author; whereas a lifestyle blog serves an audience.
With that said, no matter your first goal in starting a personal blog, in this article you'll learn how to start and build a personal blog and how to grow it and eventually monetize it!
How To Start A Personal Blog Business
Pick A Brand & Domain Name For Your Blog
When starting a personal blog, the first thing you need to think about is what you will choose as your brand and domain name. Your brand will essentially be your blog's identity and your domain should normally follow suit (it should match up or be similar).
You might find it helpful to select this name depending on what you hope to accomplish with your website. So if you hope to stay as personal as possible, you could use your name. Or, you could combine it with your blog's main topic. For example, your domain could be firstnamelastname.com or a combination of your name like "LexiDiscovers.com" if your name is Lexi and you want to share your personal travel experiences. There are many personal blog name ideas to pick from, so choose a good one that represents your personal brand well!
Picking a name and coinciding it will your personal blog's niche is a great way to go about it as well. A niche is essentially a smaller segment of an already large market (i.e. budget travel is a niche within travel). Your niche doesn't have to be about travel. You can pick a niche from any industry or market to compliment your personal blog.
For more inspiration on the types of personal blogs out there, check out The Dad Dude (father/parenting blog niche) and the Tiny Buddha (personal development blog niche). Both of these authors have let their personalities shine through their blogs while engaging and offering value to a specific community interested in these topics.
Build The Blog
To start a personal blog you need to follow three core steps:
Domain Setup
Choosing a Hosting Provider
Picking the Best Website Builder
Once you've picked a brand name (and checked for its availability), you can now purchase the actual domain. You can either do this through a third-party domain provider (i.e. GoDaddy), or buy it through your hosting provider, which is step 2.
There are many hosting providers to choose from, each with their pros and cons, but the two providers I recommend you look into are Bluehost and Kinsta. With Bluehost, a shared hosting provider, you can start your personal blog out with a cheap monthly plan (priced $3-9/month).
The disadvantage of Bluehost, however, is that their server speeds, because they are shared between websites, can make your website slow. In this case, and depending on your blog goals, you might find it more beneficial to upgrade to a managed hosting provider such as Kinsta.
Kinsta's server speeds are much faster and come packed with extra security features. But of course, their monthly prices are much higher (starting at $30/month). Make sure to compare the two in more depth when starting an affiliate blog.
The third step of building a personal blog is selecting a website builder. Many first-time bloggers make the mistake of choosing a free platform like Joomla or Weebly.
But if you want to scale your personal blog business there's no better website builder like WordPress.org, which allows you numerous customization options, plug-ins, and other essential blog features. If you're having a hard time deciding, here's my explanation as to why WordPress is the best CMS builder of choice when it comes to building successful blogs.
How To Grow Your Personal Blog
To take your personal blog to new heights, you need to learn the basics of Search Engine Optimization (SEO) in order to get your articles ranking on the first page of Google and other search engines. One way to land a top spot in SERPs is to do keyword research.
Keyword research enables you to write and publish articles with a specific goal or query in mind. Essentially, when you write an article to answer a question and provide lots of value to the reader, Google will reward you. Mining great keywords will require a bit of practice and patience. Once you have a list of potential keywords, you can then start writing and publishing articles frequently. The more you publish, the more likely your content will drive free traffic to your blog.
Another way to grow your personal blog is to promote yourself! Reaching your target audience can oftentimes be as simple as posting content on the right social channels that fit your personal brand.
If you are a Twitter connaisseur, focus on building a community on Twitter with engaging Tweets. If you love visual platforms, Instagram is one of the best outlets to grow a personal brand using creative photography and graphics. What's important is that you share helpful content and engage in the community, no matter which social media strategy you have.
There are several ways to grow an audience. Ultimately, SEO is what will attract new readers to your website while social media will help you retain new and current fans who will keep coming back for more.
How To Make Money From Your Personal Blog
Now comes the big question: How do you monetize a personal blog? In general, affiliate marketing, display ads, and sponsorships are the three ways that bloggers earn an income from their websites.
Affiliate Marketing
Affiliate marketing is one of the best ways to consistently earn money from a personal blog. As your blog traffic grows each month, so will your affiliate commissions. There are several types of articles that convert readers into $$, but the most lucrative are product reviews.
Writing product reviews allows web users to land on your blog article with "buyer's intent", which means they're more likely to click through and make a purchase from your linked affiliate programs.
But affiliate links can integrate into nearly any article format. Top 10 lists and tutorials are other effective ways to structure your blog and convert readers. When set up strategically, affiliate marketing can earn you thousands of dollars each month.
Display Ads
Another popular way to monetize a personal blog is by joining a display ad management service or network (i.e. SheMedia, Mediavine, Ezoic, etc,.). These services enable ads on your blog which in turn generate passive income.
Display ads are great because you can earn anywhere from $10 to $100 a day just like that and without having to sell anything. It's definitely one of the best ways to monetize a personal blog once you have enough traffic to join these networks. To learn more you can check out my Mediavine income report here.
Sponsored Content
The third way to earn with a personal blog is by marketing yourself to brands. Brand collabs come in all shapes and sizes. Many offer only free products in exchange for blog reviews. But once you build up a loyal audience, you can and should ask for payment when working with brands.
Hobo With A Laptop lays out a great blogger rate card in his article, sharing rates based on your blog's Domain Authority (DA) and monthly traffic size (i.e. 5k-10k/month). When you're just starting out, it's unlikely you'll make more than $50 per post.
But once you grow, you can charge up to $5k or more from just one sponsored blog article! Sponsorships are increasing in frequency in the blogging community, but you shouldn't rely on this income stream unless you have a strong brand identity and a larger social following.
Why Personal Blogging Is An Evergreen Business Opportunity
The top bloggers in the blogging industries today (i.e. fashion, travel, finance, food, etc.,) all started out as personal bloggers. Now they make millions each year. Personal blogs have huge growth potential.
Plus, since personal bloggers are the genuine, authentic "influencers" of today's trending digital economy, they are often looked to for inspiration and advice. With a personal blog, you can leverage your highly-engaged audience to brands for collaborations, increase earnings from commissions on products you recommend via affiliate links, or simply generate passive income with display ads.
As new products and services continue to be made available online, so will the opportunities for bloggers to earn a sustainable income. That's why, no matter your personal interests or opinions, you can turn a personal blog into an evergreen business opportunity. The hardest part is to just start!
It's Time To Take Action!
You've read this far. What's holding you back?
Earning consistent income from a blog is not some kind of crazy, pie in the sky dream anymore. Millions of people start and run their entire business from a laptop.
The secret is out. The trail has been blazed. Just follow the steps and make it happen.
Do you want it bad enough to make it a reality? Stop reading and start doing. Here's how to build a blog and make money, even if you have no previous experience.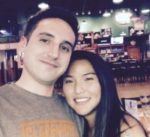 Nathaniell
What's up ladies and dudes! Great to finally meet you, and I hope you enjoyed this post. My name is Nathaniell and I'm the owner of One More Cup of Coffee. I started my first online business in 2010 promoting computer software and now I help newbies start their own businesses. Sign up for my #1 recommended training course and learn how to start your business for FREE!