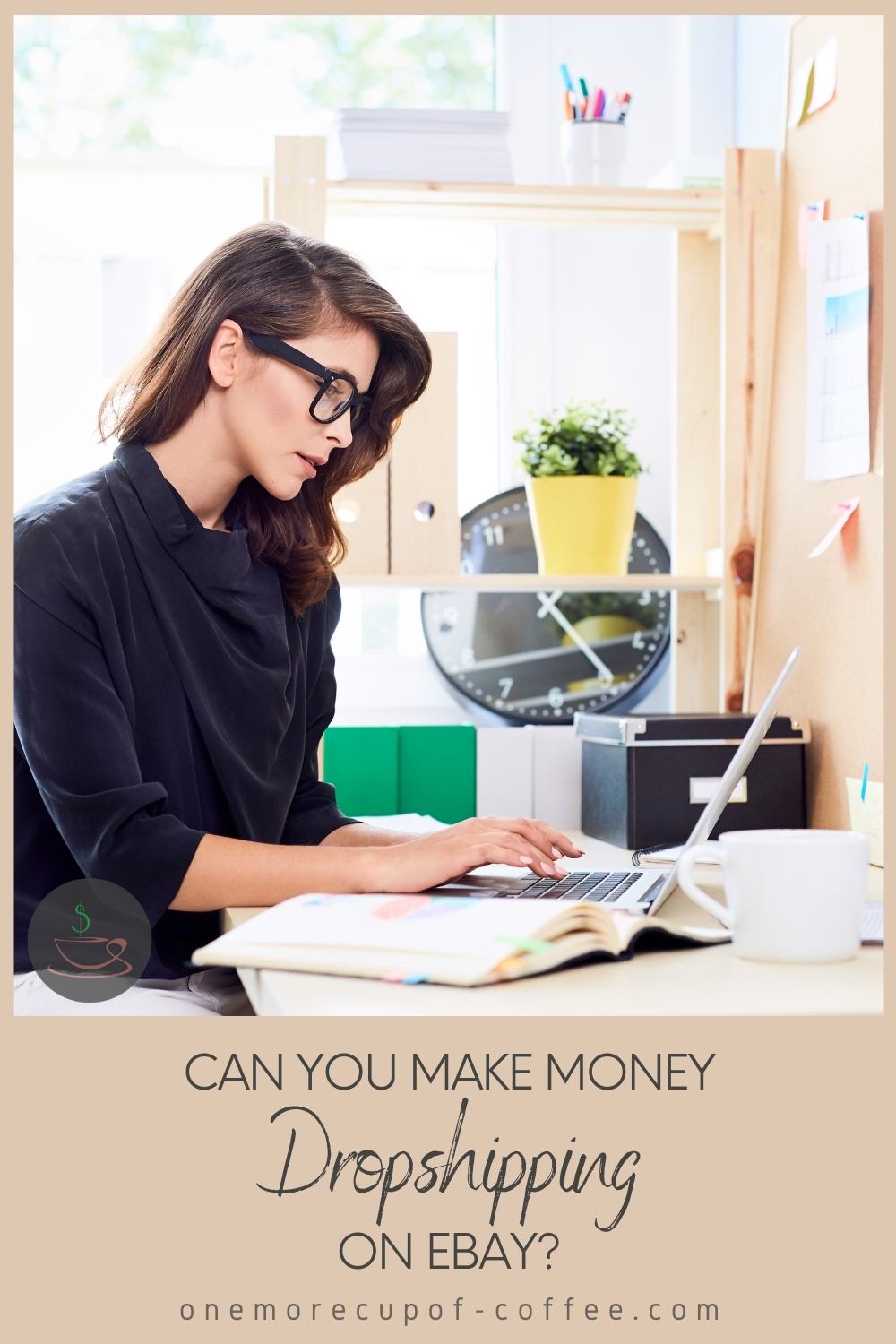 Is dropshipping dead? As in, can you still make money dropshipping on eBay and other mega marketplaces online? Many people ask that question because, it's true, dropshipping simply isn't what it used to be.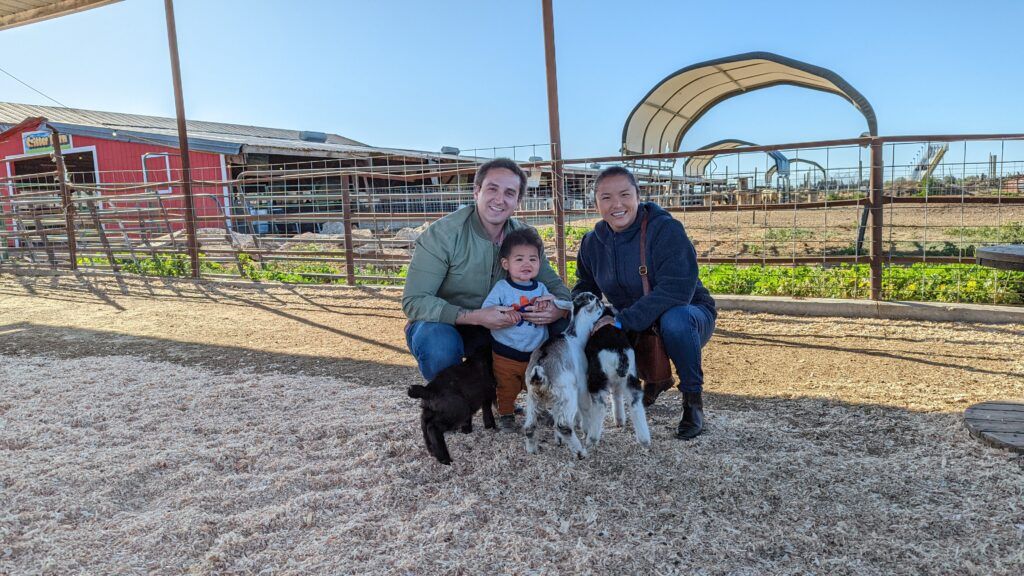 Are You Ready To Work Your Ass Off to Earn Your Lifestyle?
Are you tired of the daily grind? With a laptop and an internet connection I built a small website to generate income, and my life completely changed. Let me show you exactly how I've been doing it for more than 13 years.
But that doesn't mean you can't still work hard at it and make good money. At least 30% of online stores are actually powered by the dropshipping fulfillment business model. However, dropshipping isn't created equal across the board.
eBay's dropshipping model is different from most. Many dropshippers create their own eCommerce store and sell products from there. But with eBay, that's not the case. With eBay, you can dropship products even without a website.
That, and a handful of other reasons, is why dropshipping on eBay has exploded in popularity over the years.
In this article, we'll discuss whether or not you can still make money dropshipping on eBay and how you can set up your eBay dropshipping account to maximize your success in five simple steps.
Can You Make Money Dropshipping on eBay?
Making money on eBay is doable. You have your eBay sellers, then your dropshippers, and your flippers. So yeah, there are plenty of ways to make money on eBay, but how much can you make dropshipping?
When it comes to dropshipping, it turns out that what you put into eBay is what you get out of it. There's no "fixed" amount of how much you can make on eBay.
Nonetheless, to give you a more concrete idea, let's say it's definitely feasible to earn anywhere between $1-5K per month dropshipping and between $10-20K if you are able to scale.
Many people ask how many listings it takes in order to make a full-time income from dropshipping on eBay.
Similar to the above, it all depends. Some people make $20k from 500 listings, while others might make $5k from 500 listings. It all depends on what you sell, what your profit margins are, and how much you sell.
To get a better idea of what real people are making through this business model, here are a few examples of folks earning various amounts of money from dropshipping on eBay:
Paul Libsky – YouTuber and dropshipper who earned over $15,000 in one month on eBay with his retail arbitrage store.
Patryk Marketer – Made $7,000 in sales after opening a new eBay account and dropshipping after one month.
Cupcake Trainings – Earned $700, $1400, and $1800 profit in the first three months of dropshipping on eBay.
Some of the above examples began dropshipping in late 2020 which would indicate that anyone can start this business (even if it is "late" in the game).
As you can see, despite the business model environment changing with more competition and thinner margins, it's still possible to make money dropshipping on eBay.
Now, let's go over the five simple steps you need to take to have a chance at making any money from this business model.
5 Steps To Launch Your eBay Dropshipping Business
To make money dropshipping on eBay, it's vital that you understand the eBay environment and its policies.
For starters, dropshipping is 100% allowed on eBay, but there are some restrictions as to how you source your product.
In January 2019, eBay released an updated concerning its "eBay Dropshipping Policy." Before this date, you could sell products from retailers.
However, now you can only dropship on eBay if you buy in bulk and fulfill orders directly from a wholesaler.
That means you are no longer allowed to buy individual products from another marketplace (Amazon or Etsy) or retailer (Wal-Mart, Target). If your account gets flagged for this type of behavior, it will get shut down.
Moreover, since wholesalers aren't always keen on shipping the product to your customer, you may have to do a bit of negotiating or find a third-party fulfillment center to ship your products for you.
Rest assured though, you can still make money dropshipping on eBay despite these changes.
Now, if you are still interested in dropshipping on eBay, below is a simple breakdown of the steps to take to help guide you through the eBay dropshipping process.
1. Set Up Your eBay Dropshipping Account
Setting up your eBay dropshipping account is as simple as creating a new seller account. Enter your details, set up your payment method (PayPal is an option), and that's it.
You should also know that your product listings will only show up in the country where you can ship. So they won't have international visibility just because eBay is a global marketplace.
If you want to sell/ship internationally, then you would need to open a new seller account on the appropriate eBay website corresponding to the country you wish to sell in.
2. Pick A Niche
One of the most important aspects to make money dropshipping on eBay is to pick a niche and a target audience.
By picking an industry niche, you can hone-in on what products you wish to sell and the type of people who would buy your product.
Another tactic of dropshipping on eBay, especially if you don't have a store, is to pick several niches and focus on amassing a large number of listings. Dropshipping is more or less tied to volume.
In other words, it typically pays well to have more listings.
3. Decide Which Products To Sell
Once you have a target industry and audience in mind, now it's time to discern exactly which products within those niches are going to make you the most profit.
Many newbie dropshippers make the mistake of targeting products that are already selling well – like iPhone cases. But don't try to out-sell those accounts because they are already too big to compete with.
Instead, focus on products that are popular but are slightly out of sight. Study trends and see what sells on other marketplaces as an indicator for what could perform just as good on eBay.
Find A Trustworthy Supplier/Wholesaler
Finding the best dropshipping supplier is key to your success on eBay. Here are a few tips to follow for landing a good partnership.
Always ask for product samples to test the product, shipping time and cost, etc.
Negotiate, if necessary to increase your margins while still offering an attractive cost to the customer (while maintaining a good relationship with your supplier).
Check the supplier's rating – most will have customer reviews from previous clients/dropshippers who can attest to (or warn) about a supplier's product quality and overall service.
To always ensure you have inventory availability, you can use automation software from your supplier that integrates with your eBay dashboard. That way, somebody doesn't buy from you on an auction and isn't able to receive it on time due to product unavailability.
Finalize The Shipping Process
As previously mentioned above, eBay has a few restrictions for how you can do your dropshipping business. In the case where you need to buy bulk inventory from a wholesaler, then you will need to source a third-party fulfillment service that can ship items for you.
Since you are essentially the middle man between the supplier and the consumer, you want to make sure the shipping process is as streamlined as possible.
You should also consider adding "free shipping" on your product listing to give people an extra incentive to add to their cart and proceed to checkout. You can always make up for shipment costs by integrating it into the product's sale price.
Can You Make Money On eBay Without Selling Anything?
Surprisingly, people ask this question a lot. Could you technically make money on eBay without selling anything? My first instinct is to say no. But, actually, the answer is yes.
If you really don't want to sell on eBay, you could join the eBay Partner Network. This works exactly like affiliate marketing on blogs.
By sending traffic to eBay, you can earn commissions on subsequent purchases even if the user doesn't buy something straight away. This is a great way to make money from eBay even if you don't have dropshipping set up yet.
Better yet – could you do both? Dropship products and earn money from the affiliate network? Yes – you will just need to strategize as to how you will drive that traffic to eBay.
If you start an affiliate blog, you could potentially dropship on eBay, from your website, AND earn money from affiliate commissions. Win-win-win.
Is Dropshipping on eBay Worth It?
Whether you decide to dropship or sell physical inventory, you can make good money on eBay for several reasons:
The seller fees associated with dropshipping are minimal.
Millions of people shop on eBay every day.
And despite the policy chances concerning fulfilling orders directly from wholesalers, dropshipping is still a lucrative business model.
There are thousands of people just like you who dropship on eBay every day to generate an income, whether part-time or full-time or as a weekend side hustle.
All that said, dropshipping is still far from dead – whether you do it on eBay, Amazon, or your own eCommerce website.
So if you are wanting to break free from your 9-5 and start your own business, then consider making money by dropshipping on eBay.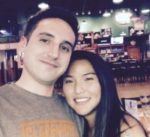 Nathaniell
What's up ladies and dudes! Great to finally meet you, and I hope you enjoyed this post. My name is Nathaniell and I'm the owner of One More Cup of Coffee. I started my first online business in 2010 promoting computer software and now I help newbies start their own businesses. Sign up for my #1 recommended training course and learn how to start your business for FREE!