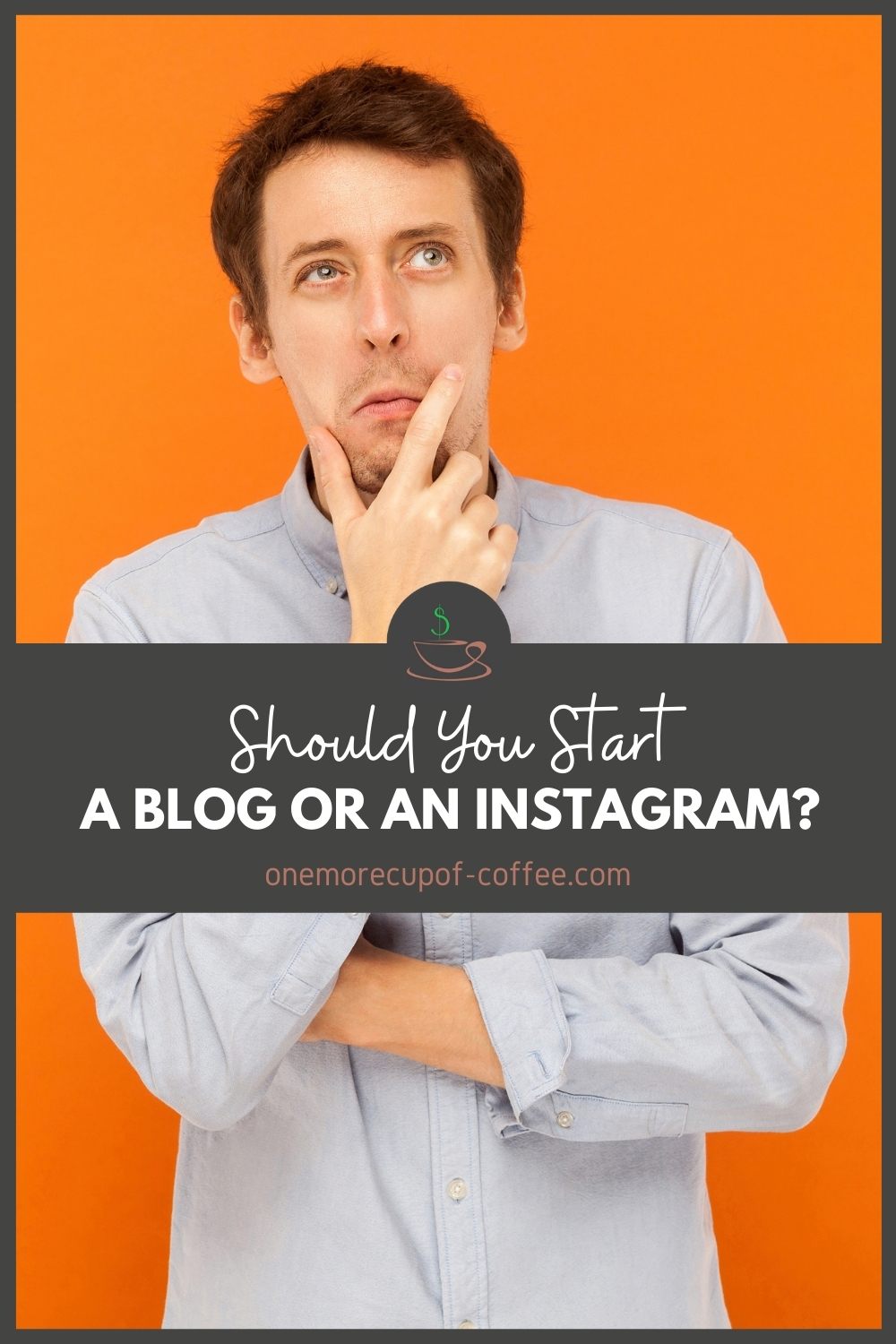 In today's digital economy in which influencer marketing thrives, you might be wondering if you should start a blog or an Instagram. The two might have similar purposes of growing a brand or business, but they are worlds apart in strategy and content.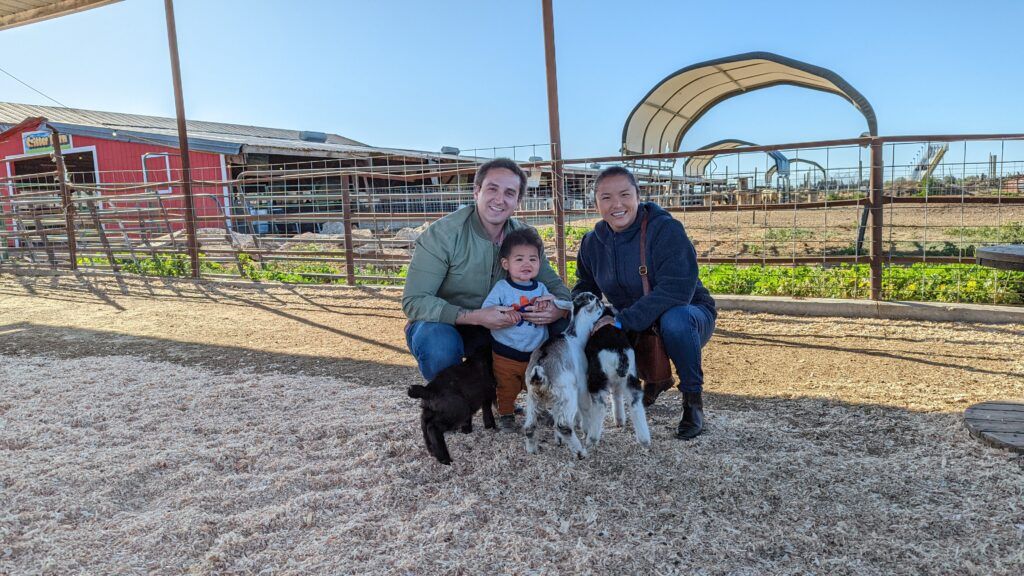 Are You Ready To Work Your Ass Off to Earn Your Lifestyle?
Are you tired of the daily grind? With a laptop and an internet connection I built a small website to generate income, and my life completely changed. Let me show you exactly how I've been doing it for more than 13 years.
There are many pros and cons to both, no matter which you end up choosing. With blogging, you have greater control and flexibility concerning overall features, monetization, and content, whereas with Instagram you have strictly visual-heavy content, limited monetization options, and very little control.
In this guide, we will take an in-depth analysis of the advantages and disadvantages of both so you can finally answer the question as to whether or not you should start a blog or an Instagram this year.
Should You Start A Blog Or An Instagram?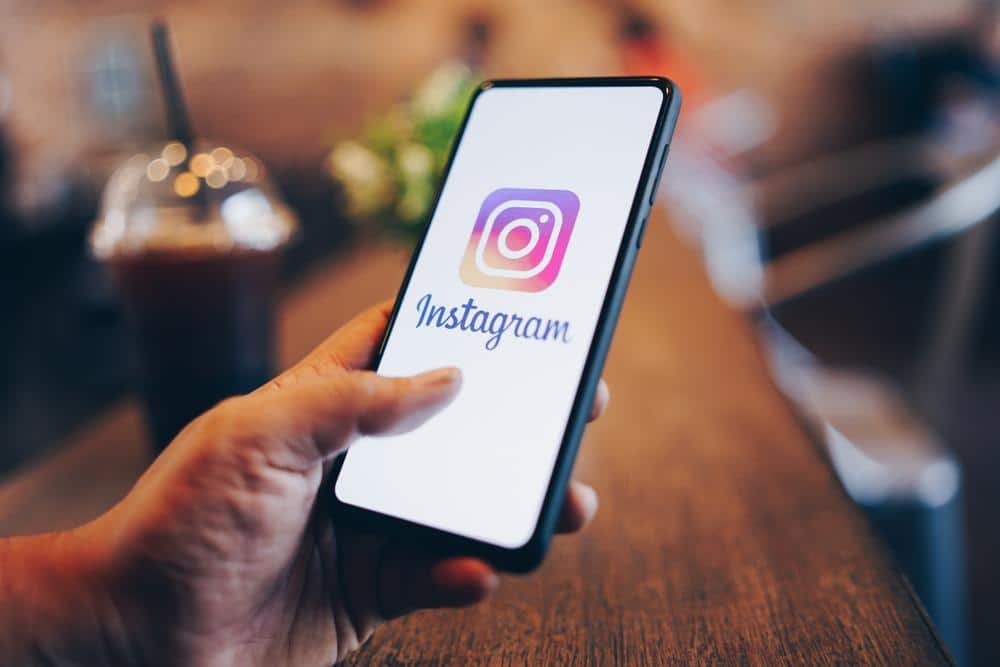 Deciding between starting a blog or an Instagram is not easy. Both are lucrative business opportunities, but you will ultimately need to go with the one that best suits your overarching goals, budget, financial plans, and personality.
But before we get into the details of each, you should know that you have absolute control of your blog, whereas you don't with your Instagram account.
Sadly, if one day Instagram decided to switch up its platform or just lose the public's attention (which is slowly happening according to this study), you could potentially lose all your years of hard work.
That's why if you are planning to put all your eggs in one basket – don't. (Especially when it comes to Instagram).
It is pretty reasonable to start both a blog and an Instagram at the same time. Most blogs do have one active social media profile. My honest advice though is that Instagram, or any social media platform should never be your main source of income. It can be a driver of traffic and sales for your business, but your core business should be built on a property that you own, namely your website (in this case synonymous with blog).
So should you start them both at the same time? While it is tempting to start both, that can actually hamper your growth on each. Focusing on one platform and one goal is better than spreading yourself out too thin.
With that said, if you are still unsure about the pros and cons of starting a blog vs. an Instagram, consider these five major factors below.
1. Your Goals
Do you want to become an influencer or a blogger? Though the two may be similar in some areas, the two are very different in terms of approach, style, and ultimately content.
To get at the heart of this question, you should ask yourself what your goals are. Do you want to provide in-depth reviews and perhaps write compelling stories, or do you want to be really social and consistently in front of the camera?
The thing is – bloggers blog. And while bloggers have influence (over an audience), they aren't necessarily influencers. On top of writing articles, bloggers dabble in the ins-and-outs of what it takes to run a blog.
That means doing and learning things like Search Engine Optimization (SEO), affiliate marketing, social marketing, negotiating brand deals, researching keywords, email marketing… Even learning a bit of graphic designing and light coding can be included in a blogger's list of things to do.
Instagram influencers, on the other hand, are visual content creators more than bloggers. They might have a blog to support their social presence online, but they majorly earn an income from brand sponsorships and paid collaborations featuring products, fashion, travel, etc., on their Instagram (whatever their niche is).
The tasks of a content creator or Instagram influencer involve more visual-heavy work such as doing frequent photoshoots, planning an aesthetically-pleasing grid feed, creating and editing entertaining or educational Reels, IGTV videos, and showing up on Stories every day.
Essentially, a blogger does more behind-the-scenes type of work whereas Instagrammers need to constantly show up and create fresh new content. Make sure your business goals are in line with one or the other.
2. How Much Each Costs To Start & Maintain
How much does it cost to start a blog vs. an Instagram? Well, this may not surprise you but blogs aren't free whereas Instagram is.
However, there still may be some costs associated with starting an Instagram professionally. Let's take a look.
For example, even though Instagram is free to use and market yourself, you may want to promote your brand/business via Instagram ads (which cost $).
In addition, you may pay for a photographer to take photos of you (if you don't DIY). You could also pay for access to advanced features and tools on popular photo/design programs like Lightroom Mobile (for editing), Canva (for graphic design), Later (Instagram scheduler), or even for unique story-templates via apps like StoryChic or Unfold.
All of those programs usually cost $5-10/month, but they could add up depending on how many subscriptions you sign up for.
The basic functions of Instagram, and all of the aforementioned tools, still remain free to use, however. The paid upgrades help you do more, but you could still start an Instagram account for free which is pretty crazy considering that it's one of the most used social media platforms for brands and businesses.
Then there is the cost of blogging. Unlike Insta, blogs are not free to start.
You have to consider at least monthly subscriptions for domain name registration and web hosting, which can get pretty expensive as your blog grows in traffic.
Then you should consider all the extra costs like SEO and keyword research tools, email marketing subscriptions, and advanced plugins.
In my opinion, starting a blog is well-worth the costs especially seeing as you have several ways to monetize it whereas with Instagram it's limited (more on monetization methods below).
3. Time Investment
Believe it or not, starting an Instagram can take just as much time as a blog. Both could eventually become your full-time endeavors.
Yep! Accounts that grow big on Instagram take lots of time to manage. You have to factor in ample time for replying to all your comments, responding to DM's, engaging back on others' profiles – and that doesn't even include the time it takes to go out and create the content, edit the photos, write meaningful captions, do hashtag keyword research, and network.
Now that Instagram has also added Reels, Guides, IGTV, and Stories to the mix, Instagram has become the ultimate time-sucker.
If you want to grow big on the platform and please the algorithm, word on the street is that you need to be using all of Instagram's features. That means posting Grid Posts, Reels, Guides, Stories, and IGTV videos routinely – ideally several times per week for each. That alone amounts to a full-time job.
With blogging, it's the same. You need to spend lots of time creating and growing your blog before seeing any substantial results. I'm talking 6 to 12 months at least, but more realistically like 1-3 years.
There are exceptions to the rule in both cases. Instagrammers raving about how they grew their accounts to 150K followers in one year and bloggers shouting the same. But that's rare.
The reality is that most Instagram accounts don't make it big unless you have stellar photography (and now videography) or an undying hustle for being on the app every day. Most people just burn out.
With blogging, the reality is that you need to be invested in learning and writing, and publishing.
4. Monetization
As for monetization, I will always stand by the notion that blogs come out on top. Just take a look at how much these top bloggers make. Some of them earn well over $100k per month from their affiliate blogs – like the one you are reading now.
With blogging, you can make money through affiliate marketing, display ads, private ads, sponsorships, and more. Better yet, you can earn passive income from ads which are not really possible with Instagram wherein everything you create is more or less "active." Don't believe it? Check out my Mediavine income report.
And even if you can put affiliate links on Instagram, it's not so lucrative as affiliate marketing can be on blogs.
You can take time away from your blog and still make money in the background, but you can't really do that with an Instagram account. You need to show up consistently.
You can make a lot of money on Instagram by charging a fixed price per post or Story but you will need to have an impressive engagement rate (%) and loyal following. There's always a catch!
5. Your Personality & Skills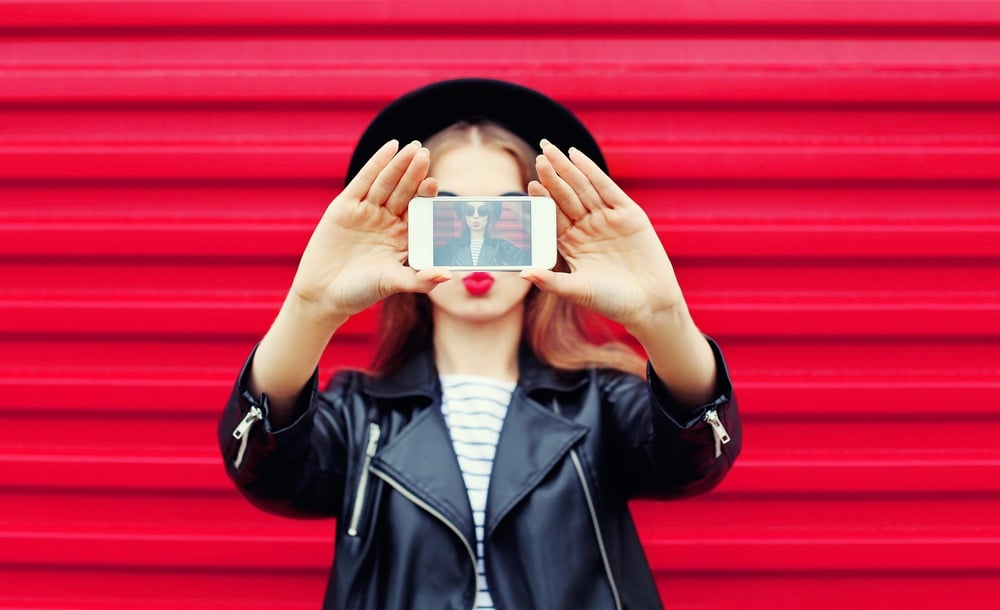 Last but not least, when deciding between starting a blog or an Instagram, consider what type of content YOU enjoy creating.
Because that is ultimately what you will be spending all your time doing, so you need to at least have some ounce of passion for it so that you don't get burnt out and can actually build your business over the course of a year, two, or three.
Instagram is visual-focused. People want to see your face and see what you're up to. If you're shy, hate being on camera, or are generally anti-social, then Instagram will be extra challenging for you.
However, if you love design, photography, making videos, and generally being creative and entertaining, then you may thrive on Instagram.
Blogging takes place more "quietly" behind the scenes. You can write and publish a chunky 2-3k word article and promote it on social channels (i.e. Facebook, Pinterest, Twitter, Mix, LinkedIn, etc) without having to hype yourself up. Fashion blogging is easily just as profitable as being a fashion influencer on Instagram.
It also means being more skilled when it comes to SEO, keyword research, and writing articles in general. If you have these skills – make use of them to start a blog! (Even if you don't, you can learn!)
So, Should You Start A Blog Or An Instagram?
Deciding between starting a blog or an Instagram ultimately comes down to the type of content you want to create. Both platforms are lucrative business opportunities. Both have successful role models and great communities.
But doing both will be extra challenging. Yes, it's possible to have both at the same time, and in many ways, you should, but to actually grow both to become "successful" at the same time will be tough. If you feel like Instagram is more your speed, focus on that, but build a blog on the back burner when you have time. If you are more a blogger, focus on that but use Instagram as a way to drive traffic to your website.
Regardless of what you choose, the best way forward is to choose one and work hard at it for at least 6 months to a year. Once you gain traction, then you can carry over your audience from one to the other.
But remember, the two have very different styles of content so decide which one you prefer to create every day – written or visual content!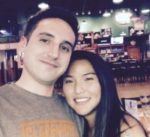 Nathaniell
What's up ladies and dudes! Great to finally meet you, and I hope you enjoyed this post. My name is Nathaniell and I'm the owner of One More Cup of Coffee. I started my first online business in 2010 promoting computer software and now I help newbies start their own businesses. Sign up for my #1 recommended training course and learn how to start your business for FREE!