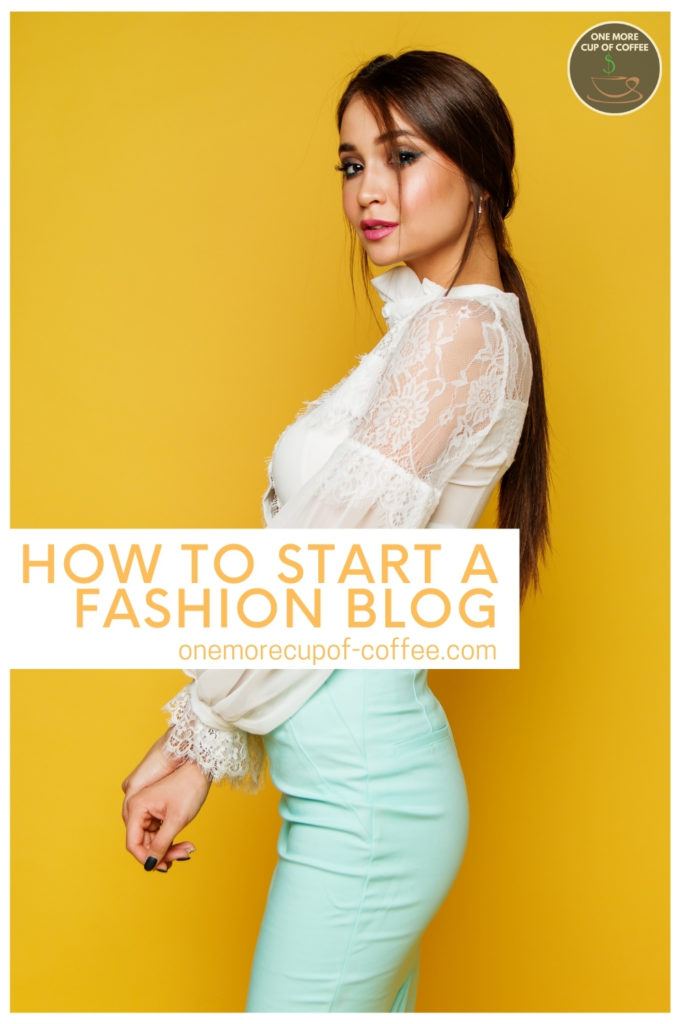 Fashion is an ever-growing industry, one that's booming with opportunity – both innovative and financial. One of the most lucrative ways to make a living combining your passion for fashion is to start a fashion blog. Yes, there are already thousands of fashion blogs out there, but what makes them unique is the person behind the screen – you! Aka the fashionista, the blogger, the gal or guy with a unique look and style and wants to share their tips and tricks with others.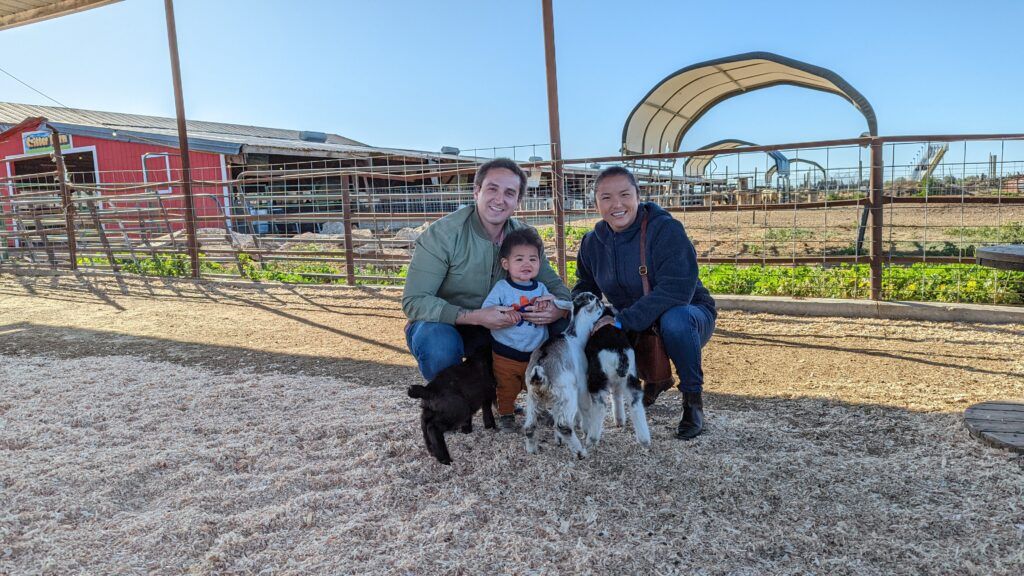 Are You Ready To Work Your Ass Off to Earn Your Lifestyle?
Are you tired of the daily grind? With a laptop and an internet connection I built a small website to generate income, and my life completely changed. Let me show you exactly how I've been doing it for more than 13 years.
Many people think that blogging isn't a professional career choice, but that is extremely misleading. Bloggers, and fashion bloggers, in particular, are at least in the top 3 blog niches that earn the most money. The top bloggers in the industry are earning well over $100,000 per month just from their fashion blog! So what makes them so lucrative and popular?
For one, fashion blogs offer just the type of advice people are looking for. Whether it's about what to wear, how to style your outfits, or which fashion brands are ethically made and sustainable. The list of sample fashion blog posts you could write is virtually infinite, or at least so large that there actually needs to be thousands of fashion bloggers just to keep up with demand and cover the broad range of diverse topics people are searching for every day.
A fashion blog can cover just about anything in the fashion industry – high fashion, casualwear, or specific brands, clothing, or accessories. No sock is too little or too big to write about. A fashion blog can also combine topics related to fashion, such as beauty and lifestyle, fitness, yoga, mindset, or even self-care. That said, don't think for a second that the market is too saturated! There's definitely room for you too in that huge walk-in closet of possibility!
As long as you have a unique style and the right strategy, you can build a successful fashion blog. Here's how.
How To Start A Profitable Fashion Blog Business
Pick A Brand & Domain Name For Your Blog
Just like how shoes can reveal a lot about someone's personality, so too can the domain and brand name of a fashion blog. You want to choose something that represents your personality and suits your style. Something recognizably you. Feel free to experiment with these fashion blog name ideas for inspiration. If nothing resonates, take a look in the mirror. What's your style? More importantly, what's your fashion blog going to be about?
Writing about "fashion" isn't going to get you very far. As with any blog, it's essential to pick a niche when first starting a blog. Picking a niche gives you clarity on how to proceed forward. It's like choosing an outfit within a particular style – do you dress boho, vintage, classy, or sporty? Think of that as your niche, and then narrow down even further to the pieces you put together to create the outfit. That essentially is how you want to approach picking a niche for your blog and choosing your fashion blog's brand identity.
Many times, fashion bloggers will use their own name to represent their brand. If you want to be less personal, you could focus on something not identity-related and more audience-oriented, like a fashion blog for women in their 50's.
A fabulous example of a well-identified fashion blogger is Sincerely Jules owned by Julie Sariñana. Julie began her fashion blog back in 2009 and has since grown her empire online sharing her personal style and collections with huge brand names in the fashion industry. Her brand speaks for herself.
Another fashion blog example, one that focuses on a niche and less on the individual, is Corporette. Corporette is a fashion blog for overachieving women who work in law firms, banks, and in the general "corporate" world.
Build The Blog
As soon as you've chosen a brand name to match your personal style, the next step in starting your fashion blog is to actually build it out. Here are the three core steps.
Domain
Hosting
CMS (Website builder)
Your fashion blog domain will be similar or an exact reflection of your brand name. It should look like this myfashionblog.com. If your domain isn't available, make sure to cross-check the availability of the brand name itself, to ensure it isn't already in use. Otherwise, you can wind up like Legally Blonde and become your own lawyer in case of confrontation.
The second step for starting your very own fashion blog is to choose a reliable hosting provider. Hosting is what essentially helps run your website and ensures the safety and security of all your written and visual content. The two best choices for hosting are typically Bluehost or Kinsta, both on the opposite sides of the spectrum in terms of reliability, server speed, and price.
Bluehost comes at a cheap monthly rate (around $3-9) and allows you to host your fashion blog on a shared server, which typically runs slow. Customer service has been known to be okay, but not excellent. Kinsta on the other end of the scale comes at an expensive monthly rate (starting at $30), but for good reason. They offer managed hosting rather than shared, and speeds are lightning fast as it's all hosted on the Cloud. Your website will likely load faster as a result, which is a positive SEO indicator for SERPs.
Hosting might not seem like a big deal, but it can seriously hamper your business once you start growing. So make sure to consider both options. If you need to upgrade or downgrade in the future, you can always switch providers. Although know that this can be costly, time-consuming, and risky for an already-established site.
When you're starting an affiliate blog, the third step is to choose the best website builder (CMS). In most, if not all cases, this will be WordPress.org (not WordPress.com). There are many reasons why WordPress is the best blog builder, including user-friendliness for beginners, customization options, and essential plug-in features. Watch my video below for a full explanation as to why WordPress is the best website builder for affiliate blogs (yes, even fashion blogs).
How To Grow Your Fashion Blog
Starting a fashion blog is the easy part. Now here comes the hard part – actually growing your fashion blog to where you can eventually monetize it.
Organic Traffic From Google
Over the last decade, I've come to learn a thing or two about growing profitable niche websites. There really is no shortcut or flashy trick. It's just hard work. To grow your fashion blog, you'll need to write and publish articles consistently so that they have a better chance at ranking. To do this, make sure to learn the ins-and-outs of SEO. With SEO, you can write articles that rank in search engines, such as Google, which is where readers can discover your fashion blog.
Growing your fashion blog professionally won't come naturally, which is why doing keyword research is essential for growing your business. Without it, you won't be able to target fashion-related queries that your audience is seeking answers to. With it, your fashion blog is likely to grow much faster thanks to strategic writing and long-tail keywords.
Traffic From Social Media
Because fashion blogs are highly visual, you will most definitely want to start accounts for the top social media channels such as Instagram, TikTok, or YouTube. Figure out which method of media entertainment you enjoy creating for most, and stick with it. Sometimes it's about dedicating yourself to one platform rather than spreading yourself out too thin.
Instagram is an awesome way to connect with fashion lovers. Post every day at optimal times to reach your target audience. Use fashion-focused hashtags that are both large and encompassing (#igfashion) and ones that relate to your fashion niche (#bohostyle #ankleboots). Get creative and make use of every feature. Use Reels to your advantage to create quick 15-second snippets of your favorite outfits. Hop on IGTV to give longer, in-depth value to your followers. You can also create content and cross-promote it on other platforms, like TikTok. Both platforms have a "link in bio" option where you can link your fashion blog to drive free traffic.
In many cases, a fashion blogger's social presence is the "main attraction." There are definitely two paths to success. You can focus on SEO and affiliate marketing to build and earn from your fashion blog or you can focus on influencer marketing to promote your brand visually through social media. Either way, both will help you grow and allow you to build a profitable fashion business.
How To Make Money From Your Fashion Blog
Making money with your fashion blog is the ultimate goal, right? Luckily, your fashion blog doesn't have to stay stuck in the hobby-blog phase. With the below monetization methods, you can start making money from your fashion blog even if you don't have a huge following.
Affiliate Marketing
Affiliate marketing is powerful. You can earn up to and even beyond $100,000/month from affiliates. In fact, some of the top bloggers already do. But how do you even get $1 or $1k? By writing and publishing quality content and naturally inserting links from the top fashion affiliate programs.
It's not about stuffing links in every article, but rather about providing real value and real recommendations that your readers find trustworthy. What's wonderful about affiliate marketing is that you can earn from products and merchandise you love and actually use. In this way, it feels much more authentic.
There are different styles of articles you can write up. You can do listicles or round-ups of the fashion outfits for fall (or winter, spring, and summer), or a sample fashion blog post for example on "how to style ankle boots with skirts," or write a detailed article comparing X fashion brand with Y brand. There are many opportunities to dress up your articles and get creative!
Display Ads
Another way to monetize a fashion blog is via display ads. This method is great for generating passive income. You can even earn money while you shop! Joining an ad management service is easy. But your fashion blog will need to have a decent amount of blog traffic already. It doesn't work unless you have people active on your blog! Once you reach 10, 20, and 50k, that's when you consider monetizing with display ads. I use and earn from Mediavine (read my income report here). Alternatively, you can offer private ads in the form of sponsorships, which leads me to the next way to earn money from a fashion blog.
Sponsored Content
Sponsorships come in many shapes and sizes, but there are particularly lucrative opportunities in the fashion blogging world. Fashion brands are very regularly seeking out influencers and content creators to share a post or story of them wearing their apparel, jewelry, or other fashionable items. Through influencer marketing, brands are hoping to cater to a specific audience – your audience – and fashion bloggers have massive followings. While not all brand collabs will end in payment, most do.
In the beginning, it's normal to do reviews in exchange for free products, but the more you grow it's important to leverage your hard work. These fashion bloggers all have various price points but received on average $2-3k per collaboration in exchange for a round-up of curated content (i.e. 1 blog post, 3x Insta posts, Pinterest pins, etc.,).
Why Fashion Blogging Is An Evergreen Business Opportunity
Fashion blogging is one of the most evergreen types of blog niches there are. Fashion, and all it encompasses, will only continue to grow as an industry. It is especially a unique time for eco and slow fashion, as more and more people realize the harmful effects of the fast fashion industry. (Another niche idea if that subject interests you!). Basically, if you've ever wanted to start a fashion blog, now is the time to take the leap.
With social media and the rise of influencer marketing, this type of career is only going to become more of a reality for more people (especially for the younger generation comprised of Millenials and Gen Z'ers who, by the way, are already taking advantage of the financial opportunities available on these platforms).
With clickable links in every social bio and click-to-shop links on visual Instagram posts, it's easier now more than ever to promote your favorite fashion products and earn from affiliate commissions or land a few paid brand collabs. If you are ready to earn money full-time as a fashion blogger, go ahead and start your blog today. There's no time to waste!
It's Time To Take Action!
You've read this far. What's holding you back?
Earning consistent income from a blog is not some kind of crazy, pie in the sky dream anymore. Millions of people start and run their entire business from a laptop.
The secret is out. The trail has been blazed. Just follow the steps and make it happen.
Do you want it bad enough to make it a reality? Stop reading and start doing. Here's how to build a blog and make money, even if you have no previous experience.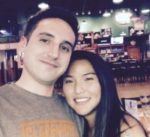 Nathaniell
What's up ladies and dudes! Great to finally meet you, and I hope you enjoyed this post. My name is Nathaniell and I'm the owner of One More Cup of Coffee. I started my first online business in 2010 promoting computer software and now I help newbies start their own businesses. Sign up for my #1 recommended training course and learn how to start your business for FREE!