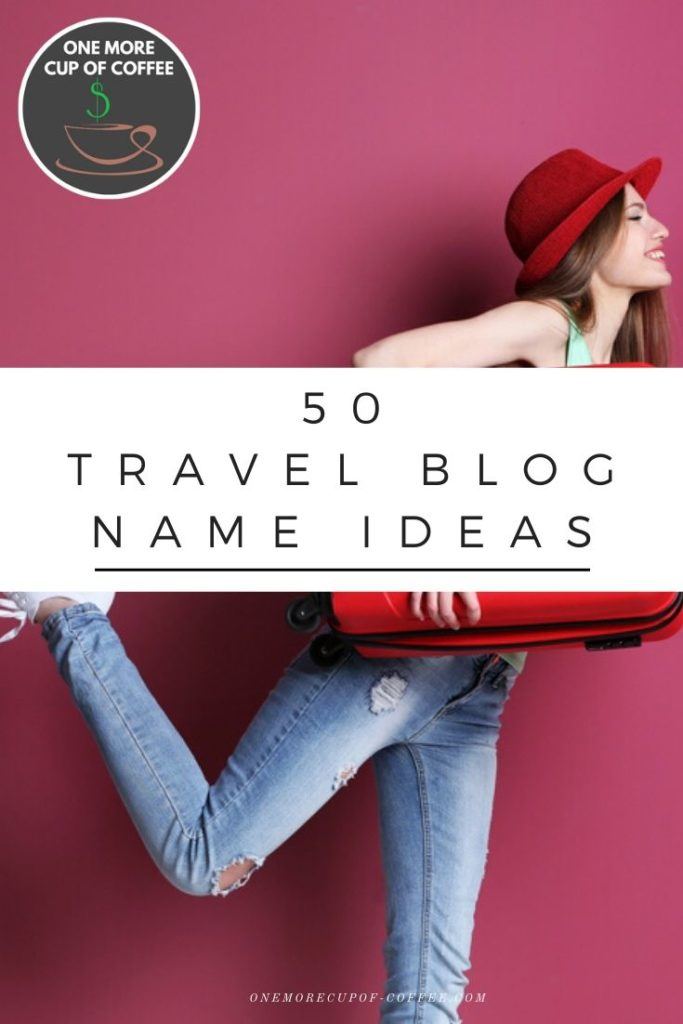 Starting a travel blog is one of the most exciting feelings. Other than actually traveling, that is! A travel blog is just the beginning of a lifelong journey; one full of reflection, insight, excitement, and adventure. But before diving head-first into the storytelling, you must first create your site and decide on your travel blog name. Though it may sound daunting, know that it doesn't have to be!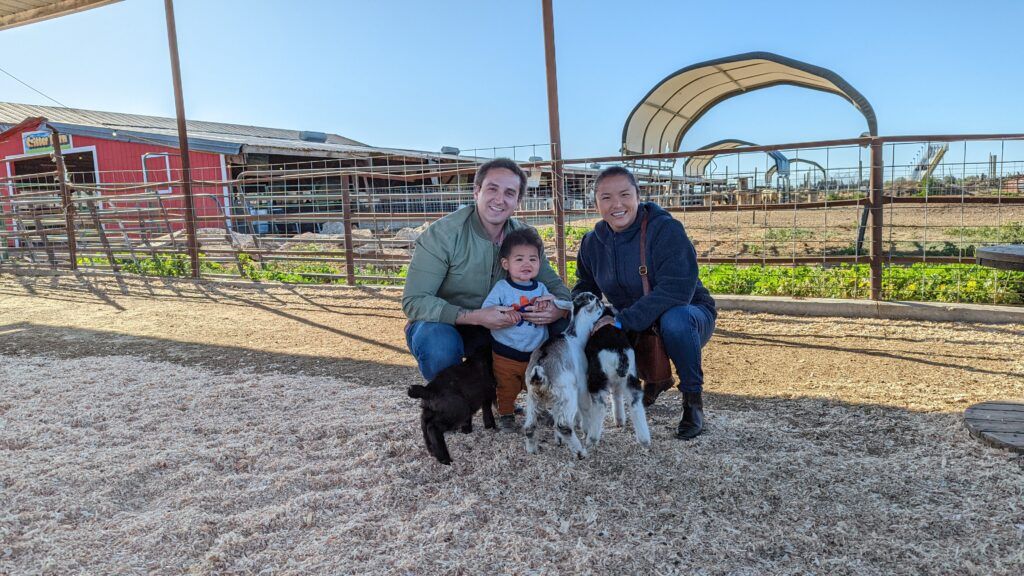 Are You Ready To Work Your Ass Off to Earn Your Lifestyle?
Are you tired of the daily grind? With a laptop and an internet connection I built a small website to generate income, and my life completely changed. Let me show you exactly how I've been doing it for more than 13 years.
Choosing the "perfect" blog name at such an early stage might make your head spin with questions. "But what if it's taken? What if it doesn't make sense? What if people don't like it?"
It's worthwhile to take your time to work through each of those questions, however, it's important not to get stuck there.
In reality, your travel blog name isn't what's going to make or break your success. The only that can do that is the type of content you produce once your blog is set up and ready to go. Sadly, many people get that initial excitement to start a travel blog, but once it's up that feeling begins to fade if they don't feel like their blog name or branding is perfect right from the start. Or if they don't see results right away. But just like in travel, the key is to keep going despite the bumps or hurdles!
Remember, a travel blog (or any blog for that matter) can be successful regardless of the name idea behind it. It's happened before, so why can't it happen again?
Read more below to get inspired for your travel blog name idea! In this article, you'll also learn how to go about choosing the right blog name and how to start earning money from a travel blog through common income streams.
50 Travel Blog Name Ideas
It Takes Two To Travel
Live Laugh Love Travel
Across Coordinates
Scratch The Map Travels
That Global Gal
Bon Voyage Backpacker
An Expat's Passport
The World Is My Oyster
Oversized Luggage Travel
Wandering & Wondering
Forever Lost In Travel
Crossing Off Coordinates
Our Tiny Map
Global Gallivanting
Take Me Away To…
Big World Tiny Budget
Adventure Is Out There
Lost In My Luggage
My Precious Passport
Gone With The World Wind
Blue Planet Backpackers
Nomad In Neverland
Ditching The 9-5
Escaping To Earth
Hide And Go Seek Travel
Out Of The Office
Landscapes And Cityscapes
There She Goes Traveling
The Tramway Traveler
Ready, Jet Set, Go!
Our Earth Journey
Honey, I Shrank The Globe
From Occident To Orient
Tales Of A Lost Traveler
Hangbags And Hammocks
Sail Away With Me
Always At Gate B
Airport Adventures
Diary Of A Wanderer
Stricken With Wanderlust
That One Time In…
Coffee And Coconuts
The Trip Hacker
The Storybook Sisters
My Northern Compass
One-Way Ticket To Life
The Freedom Traveler
Voyaging Across Vineyards
She Writes She Travels
I'll Take The Window Seat
How To Choose A Good Blog Name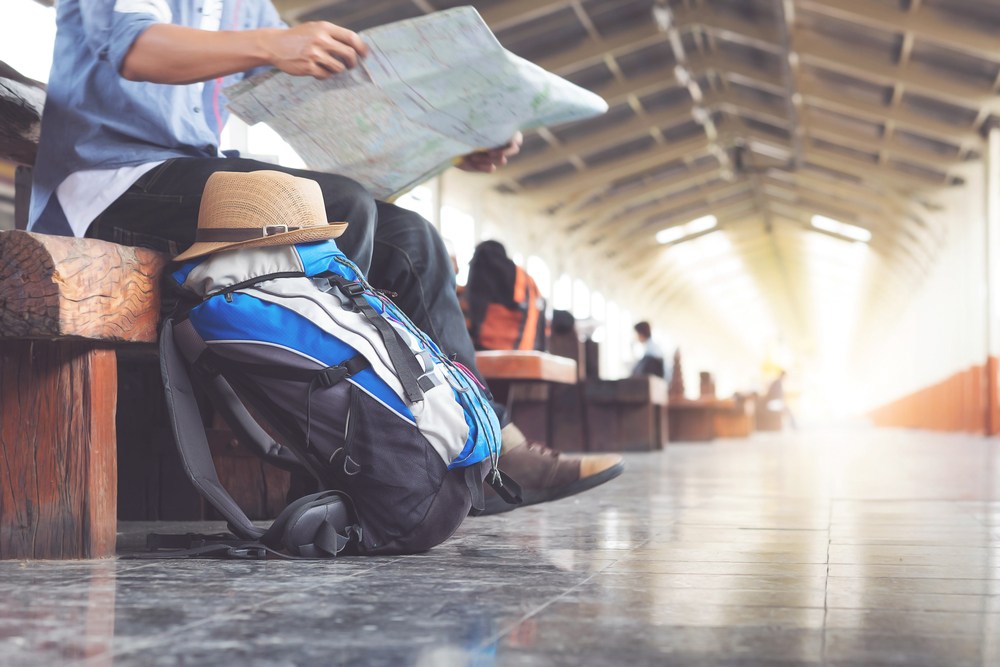 First things first, choosing a good blog name is more about its memorability than how it sounds, or even if it makes sense. There are three main qualities to have when choosing a blog name. They are:
Short
Memorable
Unique
Blog names that are shorter tend to perform better than clunky long ones. Not to mention shorter blog names are easier to remember for readers. Ideally, your blog name should also be unique.
While there's still "room" out there for newbie travel bloggers, choosing a unique name will help you stand out from the crowd. Try to avoid generic names that have already been used and re-used, like "Blondie Backpacker". Another good tip to keep in mind is to make your travel blog name personable. In other words, use your name! That way it will be harder for your competitors to "accidentally" choose the same name as you.
Next, you'll want to consider your niche within the travel blog industry. It's not enough anymore just to slap on the title of "Travel Blog" to your blog's site identity. Travel bloggers need to focus on a sub-niche, of which there are plenty in the travel sphere. Here are a couple of examples!
Adventure Travel
Vegan Travel
Budget Travel
Luxury Travel
Backpacker Travel
Van Life Travel
Airport Travel
Sustainable Travel
Food/Wine Travel
Expat Travel
And more!
Better yet, pick one or more of these niches and do a second sub-niche nose dive. So if you like adventure but you also enjoy the luxurious side of travel, why not combine them? Adventurous Luxury Travel is definitely a niche that exists out there. (Think luxurious canvas tent glamping out in the desert of Morocco, for example).
Even if a particular niche isn't "huge" underneath the larger travel umbrella, you could still write about it. More often than not, the audience already exists out there. The question is – will you be the one to cater to them?
Another good thing about travel blogging is you can make it as personable or professional as you want. Most travel bloggers write their travel posts by combining their personal points of view coupled with an educational/informational tone.
After all, travel blogs are meant to be about bringing what you know from your travel experiences to the table. If you don't add your own personality to it, then people might as well just read Google Travel's list of top things to do in (insert destination here). Your content, regardless of your blog name, is what will keep readers coming back for more!
With that said, you don't have to choose a blog name that reflects a narrow travel niche. In fact, that might limit you once your blog takes off. You might find that one day you outgrow your travel niche.
So don't opt for ultra-narrow blog names like VeganFoodieTraveler.com in case one day you want to focus on adventure travel instead. (That is unless you're really set on writing all about vegan travel, then by all means).
A great real-life example of a travel blogger using a niche while offering information about travel in other niches is Kiersten Rich from The Blonde Abroad. Kiersten's niche is Female & Solo Travel, yet she also blogs in other niches such as couple travel, adventure travel, budget travel, and luxury travel, among others!
Lastly, when choosing your niche and blog name, consider your domain extension. Most travel blogs end in .com. Using .org for example seems extra professional and might convince some readers you're a travel organization or agency. As a general rule of thumb, it's best to avoid using other domain extensions because they often don't inspire trust among potential readers.
Above all, remember to keep it short, memorable, and unique. Here are a few more examples of currently active travel blogs doing just that!
Practical Wanderlust is a great example of a travel blog name. "Practical" hints at useful, helpful, or practical travel tips and guides while "Wanderlust" obviously eludes to travel. It doesn't have an identifiable niche, but one could expect in-depth travel itineraries and travel hacks just from the name. Plus, it's short, easy to remember, and pretty unique!
Another super identifiable travel blog is none other than Nomadic Matt. Matthew Kepnes is a leader in the travel blogging industry and for good reason. He's nailed down his brand identity and niche (which is traveling smarter for cheaper). He writes with an ultra-personal tone and gives you a birds-eye view of his travels. He is also a published author and travel writer. He got his start much earlier than most travel bloggers, so he was able to snag the short and witty blog name that precedes him today.
Keyword Rich VS Branded Domains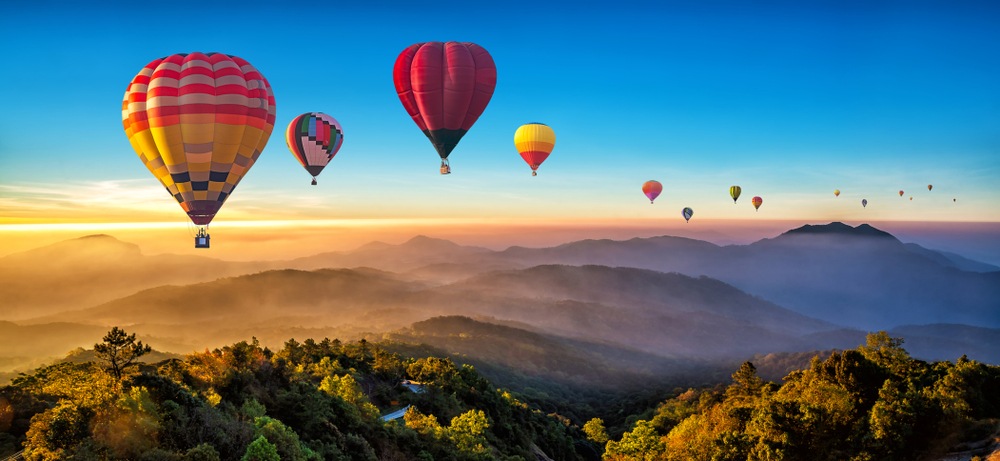 Travel blogs like Matt's are what we consider branded domains. There isn't a travel-targeted keyword for "Nomadic Matt" out there, so his decision for his blog name was definitely led by brand identity.
Of course, there are pros and cons to choosing a branded domain versus a keyword-rich domain which tends to use your blog's main keyword. A keyword-rich domain can help boost your overall ranking in Google, but you also invite a lot of competitors by doing so.
Typically, keyword-rich domains are ideal for niche affiliate sites, but when it comes to travel blogging, the brand identity is so key for future growth that it's hard to justify choosing a keyword-targeted domain.
Let's take a look at a quick example.
The keyword "best cruises" is no doubt a high-traffic keyword that exists. And it just so happens that there's a domain to follow it "bestcruises.com". Right away, a reader could tell the site likely isn't a personal travel blog, but rather a large generic travel company owned by big media. On the other hand, the domain "lifewellcruised.com" appears under the same keyword, yet this domain has much more of a brandable identity, and immediately we can note that the site is all about travel blogging in the cruise niche.
In short, branded domains are perfect for personal travel blogs. Ideally, a branded travel blog can take you much further than what a keyword travel domain ever could.
How To Build & Make Money From Your Travel Blog
Once you finally settle on a creative travel blog name, the next step would be to create your WordPress affiliate website.
For this, you'll want to find a web hosting provider, like Bluehost, Kinsta, GoDaddy, etc. "Self-hosted" WordPress websites are key to really scale and grow your travel business into a full-time career. While it's possible (not to mention free) to blog on web services like WordPress.com, Wix, or others, it doesn't come across as very serious or professional.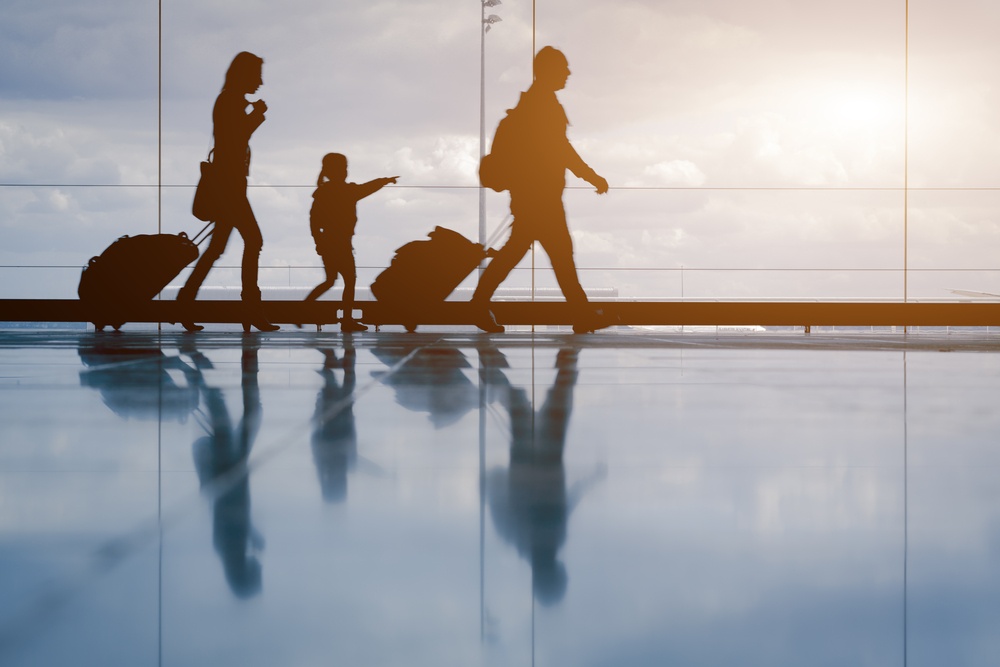 As you build your site, keep functionality in mind. It's surprising how easy it is to want to install dozens of plugins and fancy features, even though you don't really need them. It's best to think about three core things when choosing a theme and afterward as you create your content:
SEO for search engines
Site speed for fast loading times
High-quality, valuable content for readers
To get readers to your travel blog (beyond just friends and family!) you'll need to write and publish content on a frequent basis. Ideally, each article should be optimized to have a chance at ranking on Google's first page. But Google isn't the only way to get traffic to your site. Take advantage of social networks, Facebook blogging groups, and especially Pinterest. Pinterest, like Google, is a search engine, yet one that's built for eye-catchy images. Use your stellar travel photography to lure people in to read your content!
Next, making money from the blog you just built will take time. First, you need traffic. Second, you need to set in place monetization methods such as affiliate marketing, Adsense, sponsorships, digital products, and so on (more on this below!)
How Much Do Travel Bloggers Make?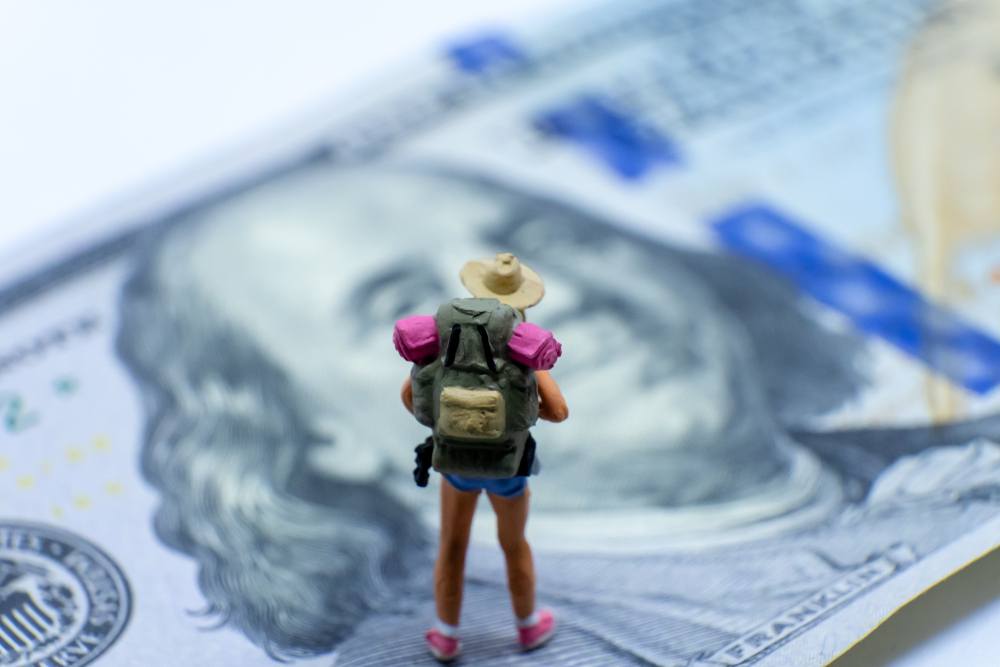 When all is said and done, how much can a travel blogger make from a monetized WordPress blog? Travel blogging can be an extremely lucrative niche – not only for the potential blog earnings but for the lifestyle opportunities travel blogging creates.
Many successful travel bloggers like Nomadic Matt and The Blonde Abroad have created million-dollar empires from their travel blogs, but not from affiliate links and ads alone. Big travel bloggers or "influencers" usually monetize on top of their travel blogs by selling travel guidebooks, presets for photography, or even by selling their own exclusive and curated travel tours!
There's no real limit on how much travel bloggers can make. But here are two examples of travel bloggers earning a nice chunk of money from their travel sites.
Practical Wanderlust specializes in budget-friendly city guides. They aim to make travel more practical for you while curbing costs. Most of their income stems from affiliate links and Mediavine ads.
Two Wandering Soles on the other hand focuses on adventure and responsible travel. Their blog articles are in-depth and filled with resources for the adventurous travelers out there. In their blog income report, they were able to earn over $60,000 from their affiliate links, site ads, and sponsorships. Their top three affiliate programs were Amazon, Booking, and Agoda.
These two blogs are proof that, when used strategically, affiliate marketing and ads can quickly become your best blogging assets to earn sustainable, long-term income. These are just massive success stories, and fun to look at. Keep in mind that you can have a much, much smaller piece of the pie and still be satisfied with your returns.
With a very small audience you can be earning a few thousand dollars per months via display ads, and with just a couple affiliate sales on top of that, you could be earning a full time income while you travel. Especially if you're a "budget" traveler, living abroad in developing countries means you could have a sustainable business/income/lifestyle with $1k-$2k/month. Easy.
Display Ads
Of the money-making methods of blogging, display ads are the best way to earn passive income.
Ad management companies, such as Mediavine, do all the work to set up ads on your blog which makes earning money from your existing blog traffic even easier. All you have to do is reach their monthly sessions threshold (which is currently 25,000 sessions) and be in good standing with Google Adsense.
Ad earnings can vary depending from blog to blog – no matter the niche. Typically, Mediavine RPM's (rate per thousand views) can land anywhere between $9-30 or higher. The Two Wandering Soles were able to earn over $6k in just one month from Mediavine with 250,000 sessions. For example, I have a blog with 200,000 sessions/month earning roughly $3,000 (not in the travel niche). So the income will vary both across niches and even within niches.
Passive income is by far the best benefit of display ads because it requires such little effort to maintain. However, display ads can also be distracting for readers so not every blogger will choose to do this. In some cases, it can weaken an otherwise strong affiliate marketing strategy. However, with some services (like Mediavine) you do have the option to turn off ads for certain articles that perform well.
Affiliate Links
As we've seen, affiliate marketing can be extremely profitable even in the travel sphere. Hotel partnerships and brand sponsorships can account for big paychecks, but that's rarely the case for the small-medium sized travel bloggers. So how does affiliate marketing work for travel blogs anyway?
First, a blogger will sign up for an affiliate program to promote products or services. Typically, these are travel affiliate programs – but they don't have to be limited to only travel. Travel bloggers can link to clothing, gear, hotels, car rentals, flights, or even nifty travel accessories available on Amazon. The options are endless.
Then, as blog traffic grows, a portion of that traffic will inevitably click through on these tracked affiliate links. As for the actual money-making aspect of affiliate marketing, bloggers receive commissions on approved purchases.
So as a travel blogger, if you suggest a cute boutique hotel in France, you could link to it via Booking.com or another hotel affiliate site and earn commission on approved bookings. When blog traffic or monthly sessions begin to climb, it's typical to observe a climb in affiliate earnings as well. More blog traffic = more affiliate $.
When it comes to the disadvantages of affiliate marketing, there's just one that stands out from the others – time. Researching, setting up, and maintaining the links and services you promote takes lots of time. However, when mastered, affiliate marketing can make dozens of thousands of dollars per month.
Final Thoughts
Whatever you decide to call your blog, the important thing is that you have a content plan in place. At the very least, a target audience. You can have the coolest, most unique travel blog name, and it won't mean squat if you don't write content for your site to attract visitors. Content is what drives traffic (people) to your site, and people buying stuff is how you make money.
Should You Start Your Own Blog?
Honestly, the sad thing is that most people who want to start a blog get a domain name and a website set up, but never really do much beyond that. They are leaving a serious amount of money on the table!
If you want to actually make something of your site, and earn the kind of income that could allow you to quit your job and work full time online, then this members-only training site is what I recommend. If you're serious about making some moves, they're your best shot at building some fat traffic to your brand and profiting from your blog!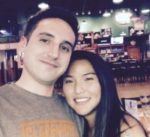 Nathaniell
What's up ladies and dudes! Great to finally meet you, and I hope you enjoyed this post. My name is Nathaniell and I'm the owner of One More Cup of Coffee. I started my first online business in 2010 promoting computer software and now I help newbies start their own businesses. Sign up for my #1 recommended training course and learn how to start your business for FREE!