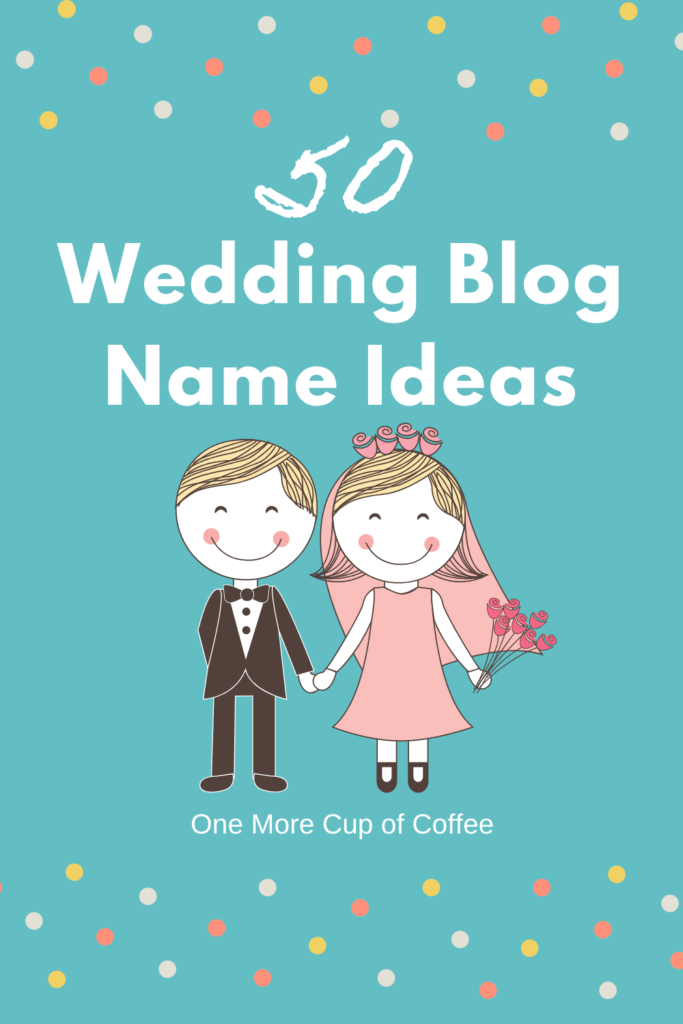 Thinking about creating a wedding blog but strapped for awesome blog name ideas? You're in the right place!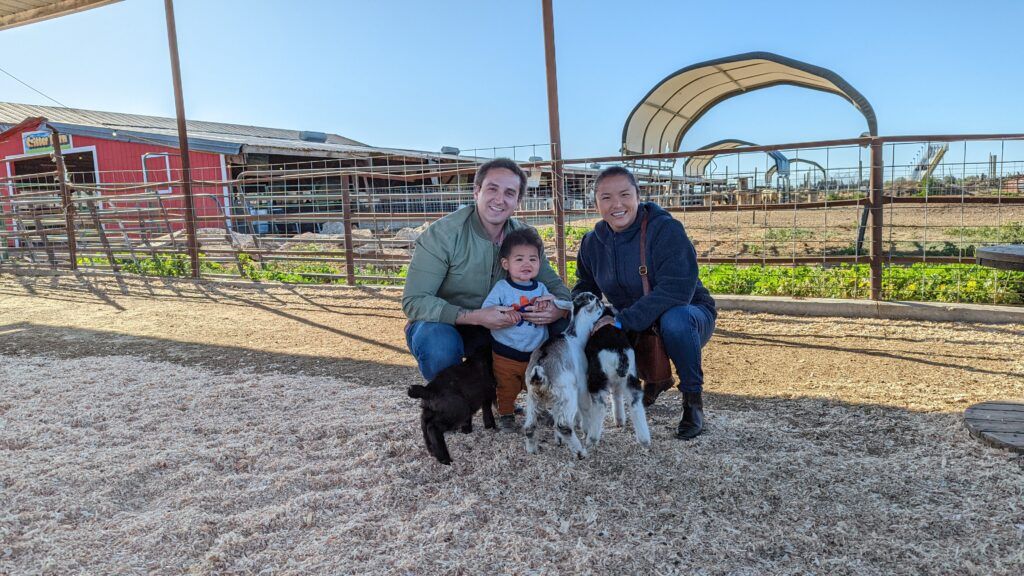 Are You Ready To Work Your Ass Off to Earn Your Lifestyle?
Are you tired of the daily grind? With a laptop and an internet connection I built a small website to generate income, and my life completely changed. Let me show you exactly how I've been doing it for more than 13 years.
When building a new blog, one of the first things you have to do is register a domain name. The problem? So many people get caught up on this step so early on in their blogging journey.
But whether it's a travel blog, food blog, mommy blog, or wedding blog, the name isn't going to determine the success or failure of your website. What will determine that is your content.
Creating killer content always trumps a good (or bad!) blog name. As any advanced blog owner will tell you, save your worries and time for better things that actually affect your site's success, such as your site speed or maintaining good SEO practices.
Ultimately, a blog name just serves as a "hint" or "preview" of what your blog could be about. So there's no need to get cold feet at this stage of your blogging journey.
In this post, you'll learn about how to pick a great blog name, the difference between keyword vs. branded domain names, and the possible income streams with which you can earn money from your blog. Plus, we came up with 50 wedding blog name ideas for you to help get your inspiration flowing!
50 Wedding Blog Name Ideas
We Tied The Knot
A Couple of Interlopers
Take Us Away Together
From Hubs And Wifey
We Pronounce You
Wed and In Love
Wedding Pursuits
She Said Yes
Forever With You
Til Death Do Us Part
Walking Down The Aisle
Who Asked Who?
The Ring Bearers
Cheers To Us
Everlasting Embers
We Got Wedded
No Longer A Single Lady
He Said She Said
Love and Be Wed
We Were Wed First
Kiss The Bride
The Wedding Drifters
We Got Hitched!
The Honeymooners
The Bridegroom Bible
Who Knew It Was You
That Just Married Couple
The Bridesmaid Book
We Chose Forever
Tuxedos and Gowns
Mid Wife Crisis
The Ceremony Starts Now
United In Love
Vogue Vows
Swept Off Our Feet
He Put A Ring On It
We Swiped, We Wed
The Ceremony Crashers
A White Wedding
We Took The Plunge
An International Love Story
Just A Couple of Nuptials
Let's Get Espoused
Be Merry, Be Married
Shall We Be Wed
They Lived in Matrimony
Locked in Wedlock
When Two Became One
Wed On A Beach Somewhere
From Guy To Groomsman
How To Choose A Good Blog Name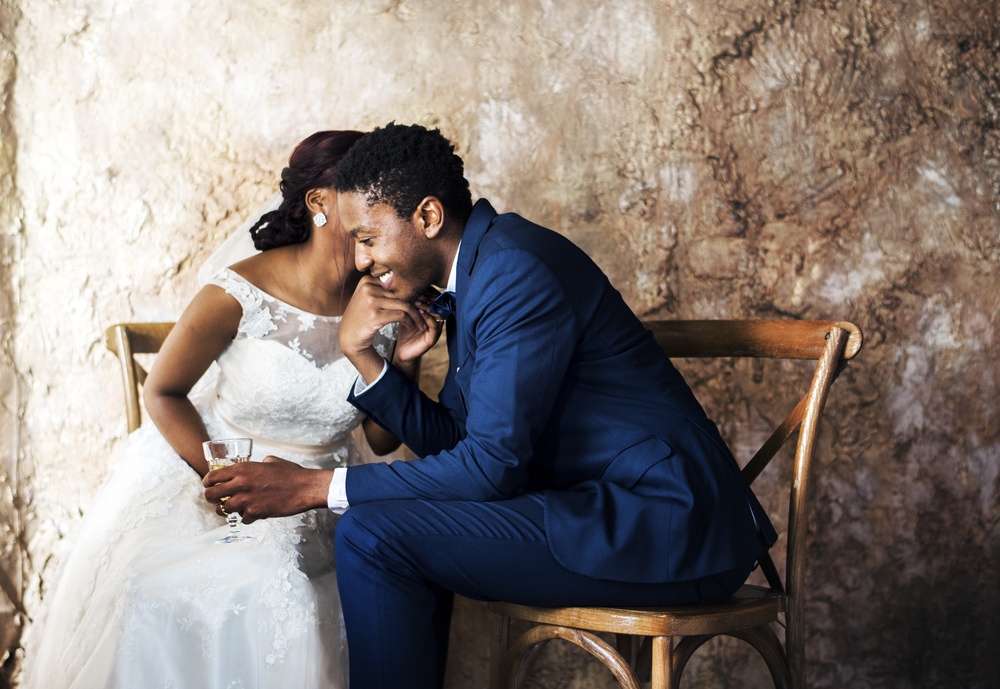 Knowing how to choose a good blog name isn't all about aesthetics or phonetics, although that helps. What you want to consider when picking a name is whether or not it's short, memorable, and unique. Blog names that satisfy all three are more likely to stand out from the crowd. They'll also be easier for branding, which will become an important aspect of your blog once it gets bigger.
But before you even think about branding, you first need to consider your blog niche. The wedding niche is already an "umbrella" niche in itself. What is it about weddings that you want to focus on? Which part of weddings most inspires your inner writer?
Ideally, you should choose a wedding blog name that reflects your desired topic, yet one that isn't too narrow.
For example, if you wish to talk mostly about wedding fashion, it's not a great idea to give your blog name something off-topic, like, "The Wedding Cake Artist" as this will mislead your audience to think your blog is about wedding cakes. WeddingFashionTrends.com would be more appropriate!
Once you choose your topic, next you need to choose the best domain extension. These are typically .com, .org, .net, and so on. Although you should note that the most common is obviously .com.
It's best to avoid using other domain extensions because they are rarer they often don't inspire trust among users. They'll also harder to remember. So why complicate things?
If the domain name you're after isn't available in .com, just note it's not a fix-all solution to just get the .org version as you may be stepping in a danger zone with that website's copyrights. It's wise just to choose another name.
To put this all together, here are a couple of examples of real personal wedding blogs.
For starters, The Budget Savvy Bride is a perfect example of a wedding blog name done right. Just from the domain name, we can already assume her blog is all about weddings on a budget which is specific enough yet leaves lots of room for growth within the niche. The Budget Savvy Bride is memorable, unique, and ticks off all the boxes for a good domain name.
On the other hand, here's an example of a wedding blog name that doesn't have either a strong branding identity or doesn't reflect exactly what the blog is about.
The blog name is Plans & Presents, which could allude to any number of niches – organizing, DIY, crafts, gifts? But the domain name is mrspandp.com which hints at marriage. One could very well assume it's just a couple's blog instead of a wedding blog. It isn't until you go on the blog that it displays in bold "Wedding Blog" but once on-page, the niche isn't clear either. Also, is the reader supposed to remember "Plans & Presents" or "mrspandp"?
Unfortunately, it's a bit confusing as to why the domain name and URL don't match, and this is a good example of what not to do. In terms of branding and search engine optimization, a setup like this isn't ideal at all.
Keyword Rich VS Branded Domains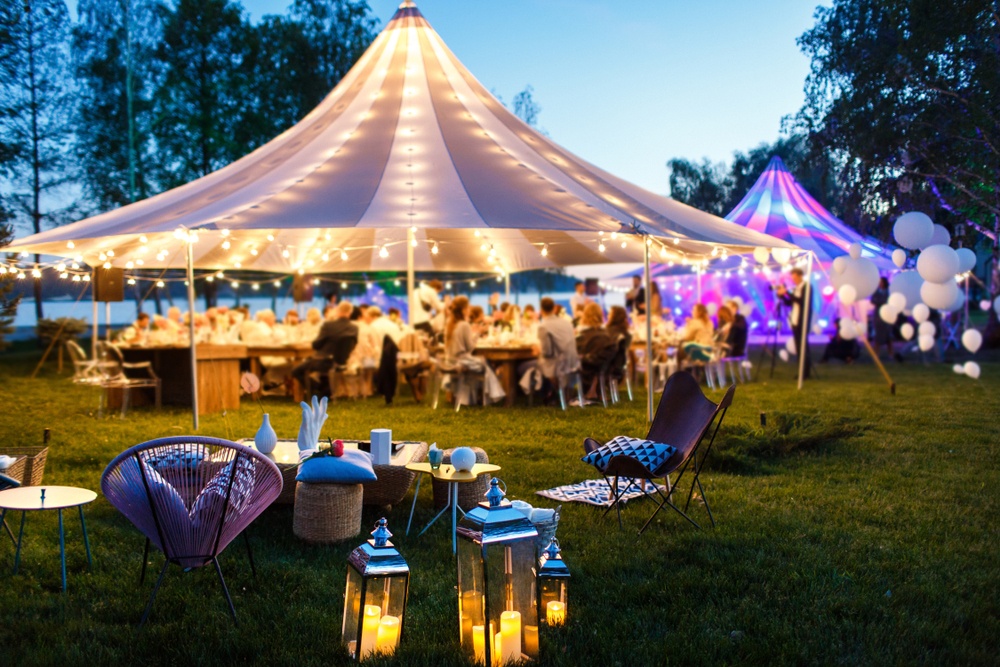 On that note, you can either choose a branded domain or go for what's known as an "exact match" or keyword-rich domain. These types of domains ideally target your blog's main keyword, which could boost your overall ranking in Google SERPs (search engine results page).
However, there is a downside to this technique. Not only will you be competing against a lot of other similar blog names, but your blog's brand identity might also suffer as it's often less memorable.
One such example is the blog domain "bestdestinationwedding.com". Right away, you can tell this is a keyword-focused domain name. And right above and below this ranking on Google's first page are similar domains such as blog.destinationwedding.com and destinationweddings.com.
If a user was on your site once and wanted to return to it, would they be able to decipher between the three and remember which was yours? Not likely. They'll just click on whatever appears first.
This is why, in general, branded domains are ideal – especially for personal wedding blogs. You want your readers to recognize you and keep coming back. This wouldn't be the case if you're a well-funded media company like theknot.com that wishes to become an authoritative source for keyword "weddings" at large.
So is there a downside to branded domains as well? Yes! Branded domains are trickier to settle on.
What if they don't make sense to your readers? What if it's a complete hit or miss? Or what if you want to change it later on? Maybe you drafted names for hours, thought you had the right one, only to find out it's been taken already.
But if you can find the golden nugget that's right for you, you'll be better off than with a keyword-driven domain name.
How To Build & Make Money From Your Wedding Website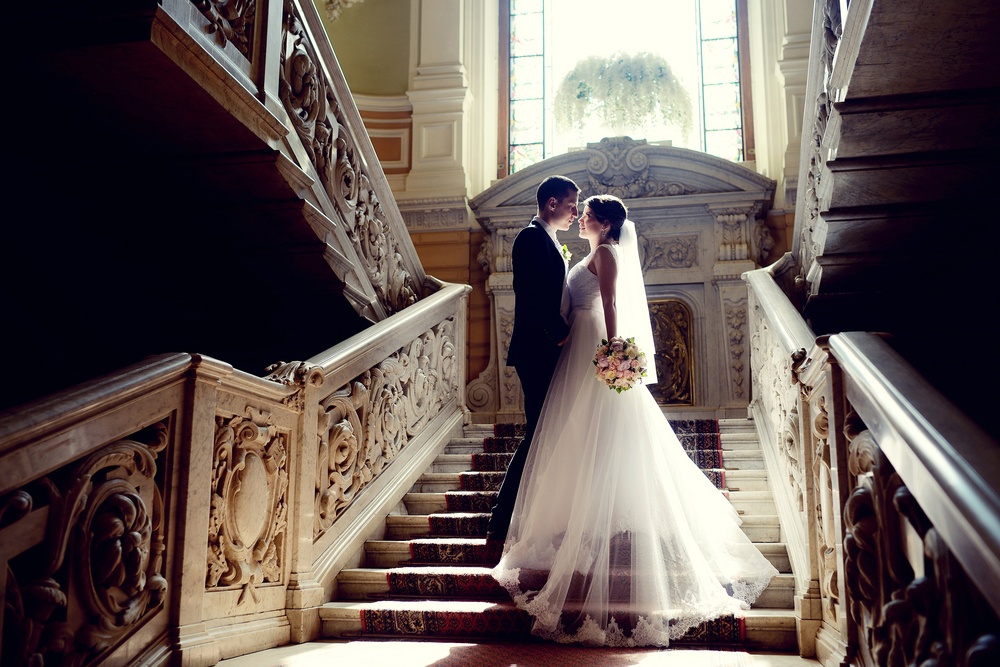 Once you have your blog name squared away, it's time to hone in on creating your WordPress affiliate website.
While some services like Weebly or Wix, or even WordPress.com are okay to use if you just want to start a free, personal blog to show your friends and family, if you intend to monetize and really grow your blog into a business, you'll want to start with a "self hosted" WordPress website. That means you need to find a host like Bluehost or Kinsta.
Keep in mind, building a site which gets visitors outside of your immediate friends and family takes some time. People need to discover your site within search engines, and that means publishing content they want to read (more on this below!)
One important step for WordPress websites is to find a fast theme, and install some quality plugins for added functionality to your website. To keep your site running smoothly though, you'll want to cut back on the number of plugins you install. Aim only for the essentials, if you can.
When you're finished building out your home (static) page, and blog pages, you'll focus on creating your content.
Try to write out and publish ten blog posts optimized for SEO and keywords. As a general rule of thumb, balance out your affiliate content with regular informational articles. Have at least 1/3 of the content you write be informational-only posts. Making money from an affiliate blog isn't about adding affiliate links everywhere, it's about strategic placement and optimization.
How Much Do Wedding Bloggers Make?
With that said, how much can a wedding blogger make from a monetized WordPress blog? There are not many income reports available online, but here's what we found. Keep in mind, weddings just isn't a niche where people tend to share income reports like lifestyle or food bloggers. This doesn't mean weddings, as a topic, is less profitable! Most people get married in their lifetime, some more than once, so there's a lot of income opportunities in this space.
That being said, there are a few examples out there! Here's one.
This Fairytale Life – $692.77 (December 2018)
Mindy from This Fairytale Life made a modest amount as a wedding and lifestyle blogger. It's likely she is earning more now in 2020 as her site displays Mediavine ads, however, it's hard to tell if there's been substantial growth from her last income report.
The team behind Culture Wedding Blog shared in their Ladies Make Money income report that their wedding blog earns from affiliates, ads, and sponsorships totaling around $5,000 (of the total $12,810 from the two blogs).
The sky is the limit when it comes to how much wedding bloggers can make. There's not a lot of evidence from available income reports, however, with various income streams and am enormous market opportunity, we can assume wedding bloggers can earn a moderate-high monthly income.
Display Ads
Speaking of income streams, one of the easiest ways to monetize a wedding blog or any blog is through display ads. Ads are a passive form of income, as they earn you money even without much effort on your end. Ad management companies, such as Mediavine, do all the workload so you don't have to, unlike Google Adsense of which you are more in control.
The average RPM (rate per thousand views) for Mediavine, is between $9-30. That means you could earn $250 per month for a blog with 25,000 monthly sessions (if the RPM is $10). I have a blog with 200,000 sessions per month and the income is about $3,000 (not in the wedding niche), so income varies quite a bit depending on the content you produce.
The advantages of using display ads are obviously, to earn income passively and to do so with little effort.
But display ads can also be a nuisance to your reader, leading to higher bounce rates and a decrease in user engagement.
Luckily, there are ways to "turn off" ads for certain posts that earn well through other means, such as through affiliate marketing.
Affiliate Links
Affiliate marketing is the number one way blogs earn money. So how does it work? First, a blogger will sign up for an affiliate program to promote products or services.
Then, once a reader clicks through on the blogger's link and makes a viable purchase, the blogger might receive a commission payment – either a percentage or a fixed rate.
The main advantage of this method is you can earn from promoting products/services you already use or love as a blogger.
So travel bloggers can earn from successful hotel bookings, while fashion bloggers can earn commissions by linking to their favorite clothing brands.
However, the disadvantage of affiliate marketing is that it takes two invaluable commodities: time and blog traffic, both of which need to be used wisely!
When affiliate marketing is used strategically and correctly, it can be an extremely powerful income stream that can earn you several dozen thousands of dollars per month.
So what's the catch? Nothing! You can start using affiliate links today by finding and setting up accounts on wedding affiliate programs that suit your brand and purpose. You may also discover more specific products related to weddings, which are not typical wedding day products. For example, you could promote wedding registry services, honeymoon vacation packages, groomsman gift ideas, save-the-date card creators, and more.
Final Thoughts
Making money from an online business is pretty fun and exciting, especially if you can pick a topic you like to research and write about. If weddings are your passion, go for it!
Just doing get hung up on the name. In the online world, everyone is weird and unique, so pick something that inspires you, and people will share your inspiration!
Should You Start Your Own Blog?
Honestly, the sad thing is that most people who want to start a blog get a domain name and a website set up, but never really do much beyond that. They are leaving a serious amount of money on the table!
If you want to actually make something of your site, and earn the kind of income that could allow you to quit your job and work full time online, then this members-only training site is what I recommend. If you're serious about making some moves, they're your best shot at building some fat traffic to your brand and profiting from your blog!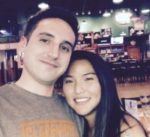 Nathaniell
What's up ladies and dudes! Great to finally meet you, and I hope you enjoyed this post. My name is Nathaniell and I'm the owner of One More Cup of Coffee. I started my first online business in 2010 promoting computer software and now I help newbies start their own businesses. Sign up for my #1 recommended training course and learn how to start your business for FREE!