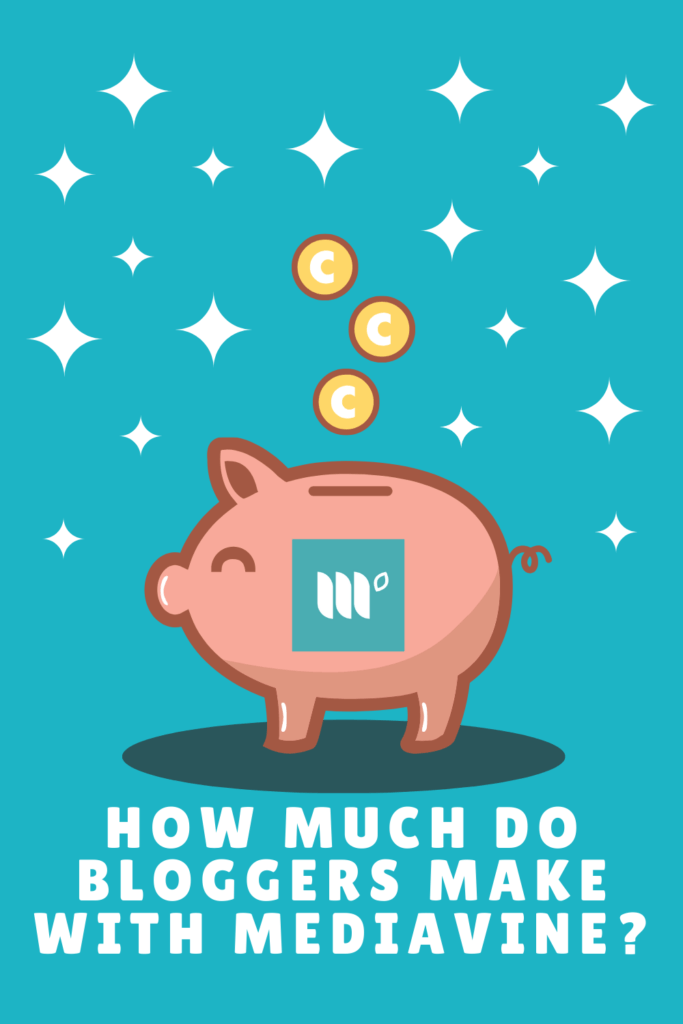 There are thousands of ad networks to choose from as a blogger eager to earn passive income online. But which one is the best? One of the most popular ad choice for bloggers is none other than the premium, full-service ad management company known as Mediavine.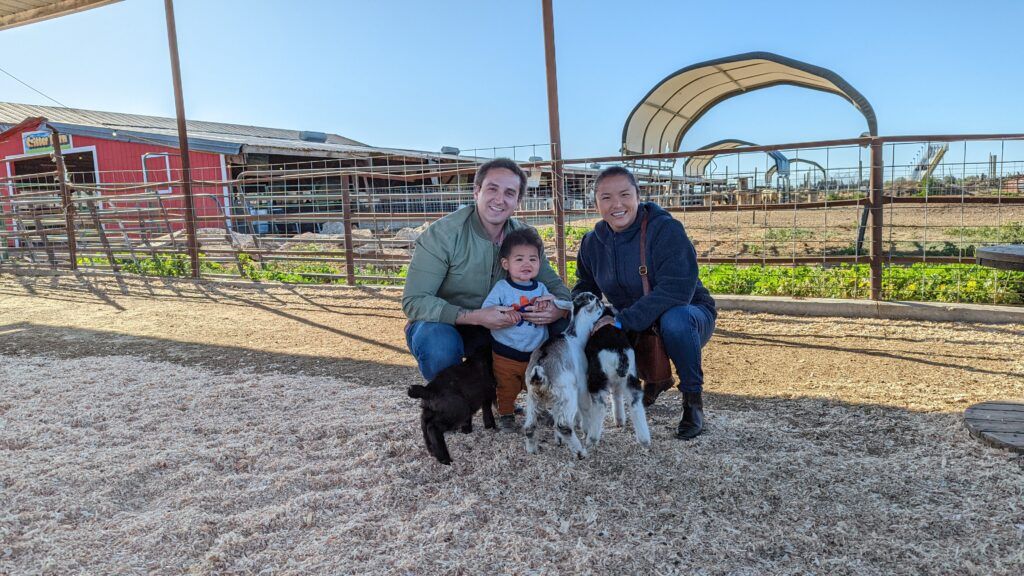 Are You Ready To Work Your Ass Off to Earn Your Lifestyle?
Are you tired of the daily grind? With a laptop and an internet connection I built a small website to generate income, and my life completely changed. Let me show you exactly how I've been doing it for more than 13 years.
It's also one of my own personal favorite networks to work with, and I'll tell you why later on in the article.
What is Mediavine? Mediavine offers full-service ad management for publishers (bloggers) and advertisers. It's also one of the few dozen companies worldwide that have been selected as an official Google Certified Publishing Partner. Unlike Google AdSense, with which you must select each ad size and location on your blog, Mediavine is a hands-off ad service!
They also offer video monetization and sponsored influencer marketing in addition to their core service, which is display ad optimization for your blog.
One key difference between the Adsense and Mediavine is Mediavine's requirement of 25,000 minimum monthly sessions (determined via Google Analytics statistics), whereas Google AdSense requires 0.
So combining all its nifty features, top-notch customer service, and high-quality revenue, it's no wonder bloggers are scrambling to grow their organic traffic to reach that sweet 25K threshold to finally apply for Mediavine. But how much do bloggers actually make with Mediavine? Let's find out!
How Much Do Bloggers Make with Mediavine?
How much bloggers earn with Mediavine can – and will – vary across niches. There's not a fixed RPM (rate per one thousand impressions) from using Mediavine, so technically, it's not possible to say exactly how much you can make with the minimum session count of 25,000 sessions. However, we can look at how much other bloggers are currently making with Mediavine, and extrapolate from there.
Mediavine offers ad management services for sites with content in original categories such as food, fashion, DIY, travel, parenting, finance, crafts, lifestyle, health, or entertainment. This list isn't exhaustive and Mediavine encourages blogs with content outside those niches to still apply. For example, One More Cup of Coffee wouldn't fit in those categories, but I use Mediavine ads on my site, and make good money with it!
With that said, RPMs on Mediavine are bound to vary and should be analyzed on a case-by-case basis. Even Mediavine's co-founder and CEO Eric Hochberger says, "comparing your Mediavine RPM to another MVP, is a somewhat futile exercise."
A great example of a blog with a high Mediavine RPM is Anastasia – the expert finance blogger behind AnastasiaBlogger.com which receives over 300,000 monthly pageviews. According to her Mediavine income breakdown (check out the below video), her Mediavine RPM was a whopping $24.57. At the time of her video (December 2019), she had roughly 185,000 sessions on her blog thus earning her over $5,781 in revenue from Mediavine ads in just one month!
One More Cup of Coffee is typically in the $12 – $14 RPM range, but has been as high as $34 RPM during November and December. I have my ad units turn on very low, and have disabled the highest earning ads. I do this because I'm more focused on affiliate commissions for this website, and don't want to distract readers with too many ads.
Another website of mine is typically in the $30-$35 RPM range, but has been as high as $53 RPM during the holidays!
Not every blogger will be able to reach such high RPMs. Here are a few more examples of how much bloggers make with Mediavine (across various niches):
Mediavine RPMs are also determined by other factors than just monthly sessions or niche. Things like how much time a reader spends on-page, quality of blog content, depth of articles, and blog structure, all can influence whether rates go up or down. Seasonality also matters, too, so Mediavine RPMs typically see an increase around Q4 when people are spending more time online to shop for the holidays.
It's also important to note that Mediavine pegs their RPM based on the number of blog sessions rather than pageviews (although they offer stats for both on their dashboard). If you're comparing ad earnings across different services, make sure to take into account that little detail.
How Much Do Bloggers Make with Mediavine Video Earnings?
One of Mediavine's unique features is its specialized video creation tool which enables bloggers to earn additional ad revenue via video, whether live or from image slideshows and text overlays. This is on top of in-content and sidebar ads. All one has to do as a blogger is upload a video through their Mediavine dashboard and place it within the post content. The placement is up to the blogger. Food bloggers, for example, will often create recipe videos and place a Mediavine video within the recipe card feature.
As always, how much bloggers can make with Mediavine's videos depends on several factors. But according to Mediavine, CPM rates (similar to RPM but CPM is what advertisers pay) will generally fall between the $10-30 range, much like their display ad counterparts. (Of course, as we've seen above, there can be a few outliers and exceptions to the rule!)
In a podcast and blog interview with Meredith from VidProMom, Amber Bracegirdle from Mediavine reveals that while average CPMs for Youtube are under $1, CPMs for Mediavine videos last year averaged $19! She also stated that Mediavine publishers saw a 25-35% increase in earnings thanks to their video tool.
In another article by Animoto in which they explain their test with Mediavine ads, they found that CPMs on Mediavine videos were 4x that of a static ad.
It seems that Mediavine video earnings can make bloggers even more money than with traditional display ads! And the best part about Mediavine is creating a new video is simple and easy to do.
You can learn more about how Mediavine video helps RPMs (and even SEO!) here.
How Do Mediavine Video Earnings Work?
As Amber discusses in her interview, Mediavine works based on user experience. And users love to watch mini videos!
When creating a video, Mediavine recommends linking to a blog post URL as well as including helpful keywords so that advertisers can decipher what the video is about and ultimately decide whether or not to bid on it. The rest is determined by your traffic and audience behavior! High-quality videos will perform best, so it's really important to put your best "footage" forward.
Does this mean that Mediavine's video earnings are better than their normal display ad rates? Not quite. But we can assume from the global increase of video watch-time online that advertisers are willing to spend more to get featured in high-quality videos.
Mediavine videos are also compatible with Youtube, and Mediavine even recommends to still upload your videos to Youtube or Facebook. The only difference is that bloggers would embed the Mediavine HTML, not Youtube's, in order to feature it in a post. It also has a handy Youtube channel "Subscribe" button at the end of the video.
Mediavine Video Requirements
As a blogger, you can't just upload any video you want to Mediavine. There are certain rules to abide by, namely:
Size: < 1GB

Resolution: 720p

File type: Any video file type accepted

Length: 30 seconds – 1 minute for best $ performance

Get more FAQ answered

here
Does Mediavine or Adsense Ads Hurt Affiliate Revenue?
The big question every blogger wants to know is: Does Mediavine or Google AdSense negatively impact affiliate earnings? It's hard to give a definite hard yes or no. Some bloggers attest to affiliate marketing and the power of earning more without the distraction of ads. On the other hand, bloggers love to bathe in that passive income that gives Mediavine (and ad revenue in general) its lucrative appeal.
The simple answer, again according to a Mediavine blog post, is you can have the best of both worlds (affiliate + ad revenue) if and only if you "strike the right balance." If not and the scale tips, affiliate links, and widgets could not only hurt affiliate revenue but also decrease ad revenue too. So how does one go about achieving that balance? According to Mediavine, the trick is multifold.
While ads earn you money from every single page/post on your blog, affiliate revenue is highly-targeted to certain articles and links that not every visitor might see. For example, let's take a look at the below scenario.
Problem: If a few articles are performing extremely well with affiliates, it would be a mistake to interrupt that flow by shoving ads in your audience's faces.
Solution: What bloggers could do, in this case, is to simply shut off ads for those specific pages that perform well with affiliates. That way, not only does one keep a high affiliate revenue, they also get to cash in ad revenue on pages that aren't usually monetized at all. Cha-ching!
That's just one way a blogger could optimize. But there are other ways to achieve that equilibrium, too. Mediavine also says that factors such as ad placement and site speed can tip the scales.
Everything Mediavine explains makes sense in theory and practice. But now let's take a look at a few examples of blog owners with articles debating on the usefulness and effects of ad revenue on affiliate marketing:
Healthy Savvy and Wise

– generally dislikes ads and states affiliate marketing is more valuable to her income.

Niche Site Project

– saw a slight drop in affiliate earnings after using Mediavine but with both income streams combined, sees a better overall RPM.

Learn to Make Honest Money Online

(with Roope Kiuttu) – once was earning over $2,000/month but ended it in order to focus on affiliate earnings. Check out his video explanation below!
Ultimately, considering both Mediavine's stance and our blogger examples, affiliate performance doesn't have to be a victim of ad revenue. If anything, the two should be able to coexist harmonically to achieve the same thing: money.
Other Ways Bloggers Can Earn with Mediavine – Selling The Blog!
It may come as no surprise that selling is a viable way to earn money from a blog. But by adding passive income streams like Mediavine or AdSense, you can quickly negotiate for a higher sale price. If you're wondering if this is normal, the quick answer is yes! Lots of people sell their blogs in order to take that financial pressure of having to build up a successful blog and maintain it long-term. Plus, niche websites are extremely lucrative so selling is often a win-win situation for everybody.
The best brokers for selling a website are:
Empire Flippers even stated in one of their case studies that display ads add lots of monetary value to your website's estimation because adding another source of income will boost final sale numbers. So the proof is in the pudding! Brokers tell you upfront that multiple income streams definitely add to the final evaluation.
So if you want to sell your blog, make sure to have Mediavine up and running and in good standing for at least 6+ months beforehand so you can track averages and make a reliable estimation. (Note: It can take 2-3 months to get approved on Mediavine alone).
In the case study, Empire Flippers also warns about the challenges of selling personality-driven websites, so take that into consideration when you go to sell your blog. Can the blog stand on its own without you or does the buyer need to "replace" you (and are they willing to)?
To go about this, ProBlogger suggests removing yourself from the website at least 12 months before the sale. That way, you can monitor how it will affect your traffic and audience once you begin to change the narrative.
Lesson: Optimize your blog's ad revenue first before you send your blog off for evaluation.
Key Takeaways: How Much Do Bloggers Make with Mediavine?
Adding Mediavine as an income stream is a great way to make money as a blogger (once you hit that 25k requirement).
Overall, bloggers love using Mediavine as they see a 1.5-3x (or more!) increase in ad revenue.
Bloggers can make between $10-30/1,000 blog sessions or beyond with Mediavine's high-earning RPMs.
With their video feature tool, optimized display ads, user-friendly dashboard, and awesome service, Mediavine is leading in the ad revenue world for the main reason being that it's not only easy to understand and maintain but is also super profitable!
Earning passive income as a blogger has never been easier.
So what are you waiting for? Apply for Mediavine today and start earning from your existing traffic.
Why Do I Prefer Mediavine Over Other Display Ad Options?
I've been using Mediavine myself for a couple years now and love it. It pains me that they don't have an affiliate program, because I recommend them to all my blogging friends, and they are crushing it with affiliate earnings.
If you didn't know already, I'm part of an awesome community of affiliate marketers, so I know quite a few full time "bloggers" (I guess Webmaster sounds cooler though…or maybe internet entrepreneurs? No. Too much LOL). Anyway, these guys are earning a lot with Mediavine, and it's a great way to monetize our affiliate pages which aren't converting to sales very well!
Side note: I turn off display ads on my main affiliate pages. I'll take a hit of a couple bucks a month for a chance to earn some big affiliate sales!
So one of the reasons I like Mediavine in comparison with other display ad options is because of the hands-off approach. Monitoring ad revenue and testing ad locations is a big time suck. Whatever is going on with Mediavine ads is happening in the background, and they're good at it. I was working with another ad network and was earning $0.50 to $3 RPM while having to test my own locations and do ad customizations myself.
By switching to Mediavine, my revenue shot up 10x to $30 RPM. Wow. Amazing!
Another reason I like them is because they are super involved, and that makes me feel confident that they are working for me. They host events (I even attended a local beer train!), they put up YouTube videos, run contests, and have a very active Facebook group. It's very much a supportive, informative community.
It's hard to complain about positive vibes and big paychecks.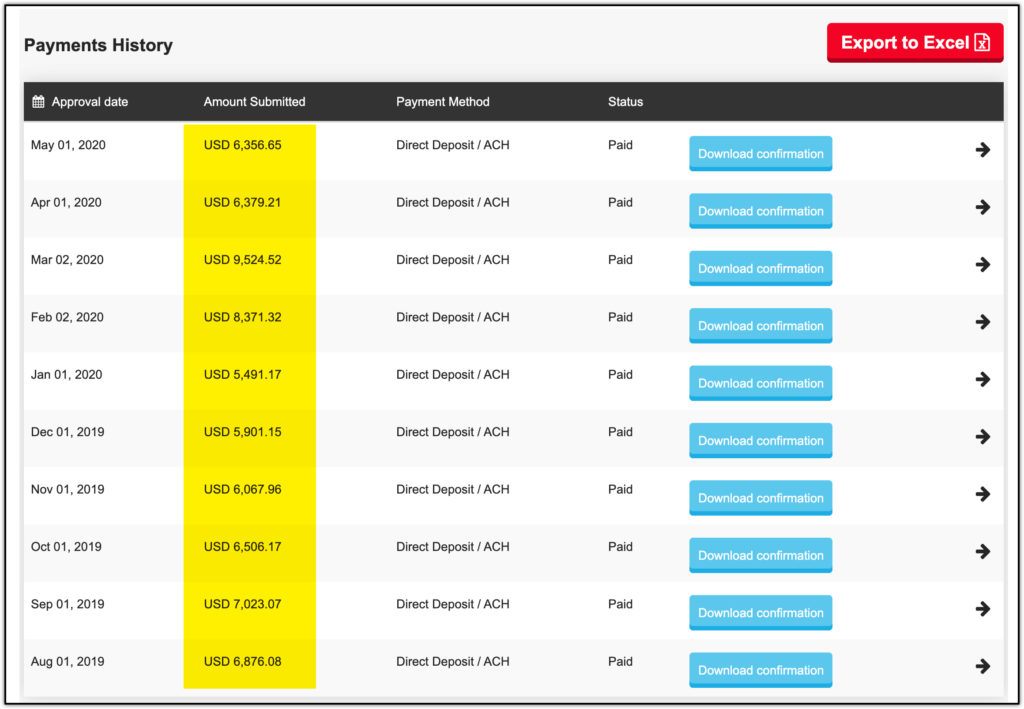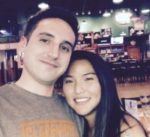 Nathaniell
What's up ladies and dudes! Great to finally meet you, and I hope you enjoyed this post. My name is Nathaniell and I'm the owner of One More Cup of Coffee. I started my first online business in 2010 promoting computer software and now I help newbies start their own businesses. Sign up for my #1 recommended training course and learn how to start your business for FREE!